Scammers flourish in the regions where people have excessive greed! The PayPal Money Adder is one of those seemingly impressive opportunities to earn a lot of cash without actually having to do anything considerable in return.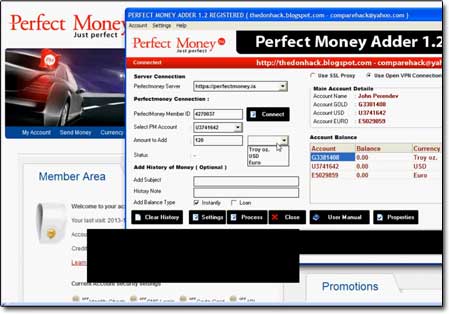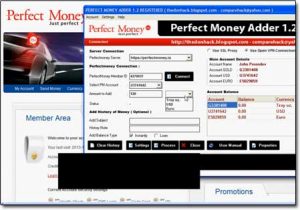 There have been scores of questions that I received over the last couple of weeks about this apparently attractive software. After visiting the website and spending enough time to analyse the platform I have finally enabled myself to write a genuine PayPal Money Adder review.
Whenever you come across an online money making opportunity you have to make sure that the platform is 100% legitimate. Most of the websites or apps encourage paid subscription. In this PayPal Money Adder software review, I will throw light on various suspicions so that it becomes easier for you to make the right choice.
What Is The PayPal Money Adder?   |   How Does The PayPal Money Adder Work?   |   Is It a Scam?   |   A Better Alternative
What Is The PayPal Money Adder Software?
The PayPal Money Adder software advertises around $500/day income which is credited to the subscriber's PayPal account. More surprisingly, the website claims that a member will receive $500/day in each of his/her PayPal accounts. It means if I purchase the PayPal Money Adder software and use multiple – let's say 3 – accounts, then I'll receive $1500/day. Why am I working so hard to make my ends meet?

Apparently, it resembles scores of scams with claims too good to be true, assisted by an incredibly deceptive video. The PayPal Money Adder software isn't alone in this race as there are many others with slight variations in the name, such as "The Perfect Money Adder" and so on…
The website claims that it offers a powerful software which adds money to your PayPal account. I've personally gone through the likes of the PayPal Money Adder. The main concept behind each of these websites is the same. You'll only see the different colour scheme, both for the website and the software. The concept and the trap are identical.


Enter Your PayPal Credentials
In the demo video, you can see that the software requires you to enter your PayPal credentials. This is the riskiest thing you can ever do! Is there anybody who can ever trust such a program? Well, just go back to the very first sentence of this review. Greed has the power to spellbound your mind. Even though a person knows that he/she mustn't insert banking credentials, sometimes they do and suffer as a result.
Transaction Proofs… They're All Fake!
The screenshots which the website shows as the proof of their claims are nothing but illusions. You can easily hire an expert freelance vector illustrator for less than $50 to make undetectable variations on any image. There is no reason to believe such claims.
Whenever you are trying to judge the legitimacy of a claim, you first need to test it on the logical parameters. Why does a person or company bother to sell secret software? Why doesn't that company make trillions by using their own PayPal accounts? Why are they spending so much time and effort just to invite everybody out there to download the software? Why do they have to almost cry while requesting for the subscriptions? I mean, if I have a secret that earns me $500/day, why would I make requests and bow down so much just to try & get people to believe me? If I had a little piece of a working brain, I would try my best to protect my secret.
Does a businessman stand by the roadside requesting others to join his company and start earning a lot? I really feel for the victims of such ridiculous platforms.
How Does The PayPal Money Adder Work?
There are different types of methods followed by such platforms. Some of these websites encourage the visitors for paid subscription. The PayPal Money Adder also requires you to subscribe before you could download the software. There are a couple of threats. First – you lose your money which you pay for the subscription. Second – the downloaded software could be a spyware, key-logger, or device monitoring tool. In this case, it could play havoc because the monitoring programs are often installed in stealth mode and can share the information across the network.
There are other types of threats as well. Sometimes, the software is just adware which tracks your browsing history. This information is basically shared with advertisers to help their promotional campaigns. Personal information from a device sells these days, believe it or not! There are agencies which require personal information to promote their brand while going global. There are marketers who sell emails, contacts, and demographic information of potential website visitors. There is a possibility that platforms such as PayPal Money Adder try to extract information on the device. Anything could go wrong so the wise move would be to stay well away!
The Biggest Risk…
Entering PayPal credentials in a specific unofficial software means that you're opening the main door for the thief to come in and walk off with everything he finds. Most of us don't even have an idea of the level of risk involved in this. Remember that virtual wallets are linked to your bank accounts. If somebody sneaks into your virtual wallet, he/she can easily proceed to extract your bank information. This could trigger an alarming situation.
PayPal Money Adder Software – Scam or Legit?
The PayPal Money Adder software is without a doubt a scam! This software can play havoc with your device. It can extract confidential information, monitor your activities, share documents across the network, and track everything typed on the system including logins and passwords. Please stay away from such ridiculous offers because you're going to get nothing but a sheer disappointment. There is nothing worse than letting an unknown person to access confidential information on your device.
The truth is that yes, there are ways to make good money online but the PayPal Money Adder software is not one of them & it will just see you losing money rather than making it… If you really want to learn how to legitimately make money online then I recommend you check out a program like Commission Academy instead. It's there that you'll get all the training & tools you need to learn how to make a REAL income online.
So obviously overall as you can probably guess I am not going to be recommending the PayPal Money Adder software to you because like I say the whole thing is nothing but a big scam… Hopefully, you can now see that, and hopefully this review gave you a good insight into how it all really works.
If you do happen to have any further questions or comments about it then don't hesitate to leave them below & as always I'll do my best to get back to you as soon as possible with a response.
A Better Alternative
The sad truth is that unfortunately most of the programs promising to help you make money online are scams. I can say that confidently after exposing over 500+ of them here on this blog.
But the good news is that even though most of them are indeed scams, there are actually some very good programs in amongst them - some programs that can truly help you to earn money.
And out of all of the legit programs I've seen, the one I would recommend the most to anybody looking to get started online is Commission Academy. In my own opinion, that's the best place to start.
At Commission Academy, you'll be provided with everything you need (including the training & tools) to begin earning real money by promoting products or services for companies like Amazon online.
The best part is that there's literally no limit on the amount you can earn with it & the process is pretty simple which means that it's absolutely perfect for people that don't have much experience.
Some wealthy affiliates even earn as much as 5-figures per month... Or more!

I mean don't get me wrong, that kind of money won't just fall into your lap without doing any work... But the harder you're willing to work at it, the more you stand to earn with it.
So if you're looking to get started but don't know which route you should go down or which program you should join (and don't want to waste money on bogus things that don't actually work), then I'd highly recommend checking out Commission Academy first. You can learn more about it here.