The brand new "From Zero To $100 In 24 Hours" system has been put together by 2 guys named Jono Armstrong & Brendan Mace and as the name suggests the guys behind it claims that it can enable you to do exactly that – go from zero to $100 in 24 hours even as a complete stone-cold newbie.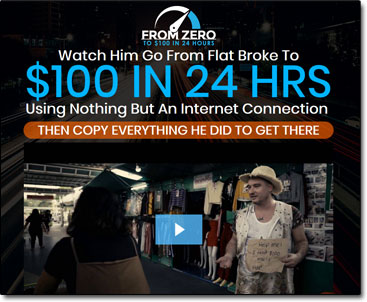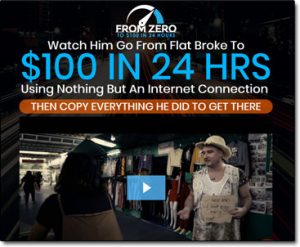 But the whole concept of it basically falls right in line with the definition of "get-rich-quick" & if you follow my blog then you'll likely know that pretty much everything that promises quick & easy riches turns out to be a huge scam.
So what's the deal here?
Is this system yet another scam to avoid or can their system really help you to make $100 in 24 hours like they claim it can?
The good news for you is that you've landed in exactly the right place to find out as I've personally taken a closer look into their system to see how it all works (or is supposed to work) and in this From Zero To $100 In 24 Hours review, I'll be uncovering everything you need to know.
What Is From Zero To $100 In 24 Hours?   |   How Does It Work?   |   The Hidden Costs   |   Does It Really Work?   |   A Better Alternative
What Is From Zero To $100 In 24 Hours?
Okay, so Brendan Mace (one of the guys behind this new system) is a name that I'm pretty familiar with – and you might be too. He's created several other money-making products & programs such as Incognito, the El Bandito system & The Banger Method…
However, to date, his systems have all had one thing in common, which is the fact that they've all been really low quality…
They basically launch with extremely bold promises of easy riches but then fail to deliver – and often his systems/programs come with several hidden costs that you're left to discover only after you get inside…
But anyway he's back with this new program, From Zero To $100 In 24 Hours & in this particular program he's claiming to prove to you that it works by letting you watch his partner Jono Armstrong go from zero to $100 in 24 hours live in the video…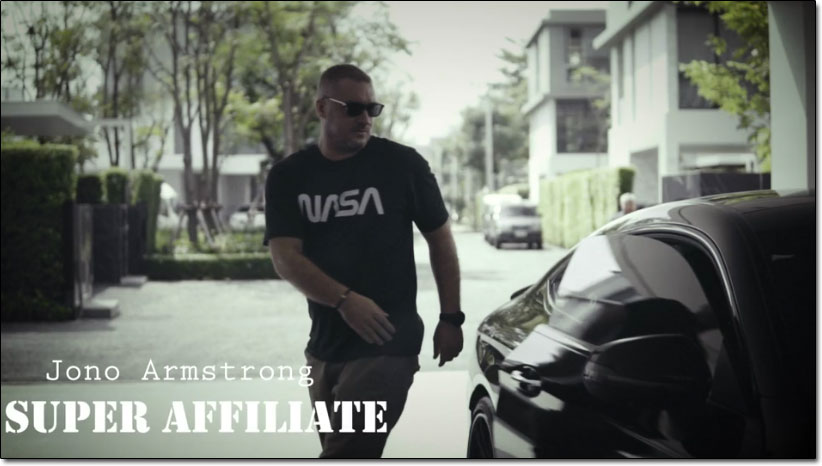 It's a pretty fun concept, to say the least, but essentially I'll tell you right from the off that it's just another gimmick.
Don't get me wrong the video is entertaining to watch at least & it's clear that the 2 guys behind the whole thing have put a lot of effort into creating it – but ultimately you'll be very unlikely to find yourself making $100 from their program in a mere 24 hours.
The truth is you'll be lucky to find yourself earning so much as a single dollar in that time-frame…
However apart from the hidden costs (which I'll touch on in a moment) what I will say here is that the whole From Zero To $100 In 24 Hours program is actually built around a legitimate and workable method – it's just WAY overhyped.
So what's the method I hear you ask – and how does it all work? Let's take a look at that now…
How Does From Zero To $100 In 24 Hours Work?
As usual with Brendan's systems, the website promoting this program doesn't really go into much detail about how it all works. You're told a lot about what it "doesn't" involve but it doesn't really touch at all on what it does involve…
So… What does it involve?
Well, in short, the whole thing is geared around creating videos, publishing them to YouTube, getting them ranked & then generating commissions by promoting 3rd party products from the videos as an affiliate.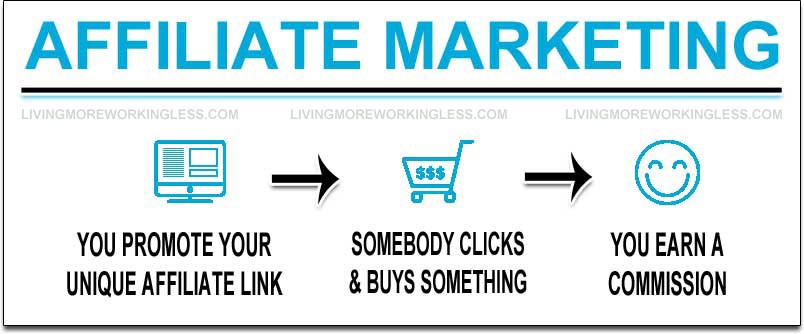 The method isn't new at all, and there's LOT'S of free information on how to do this available elsewhere online…
You can even get some awesome training on it for free over at Wealthy Affiliate (and that training is actually proven to work).
But anyway yeah, the method itself (in theory) does actually work. You'd obviously need to be comfortable getting in front of a camera & producing videos for it to work effectively, but if that's not an issue then yes – you could post videos to YouTube & you could recommend products as an affiliate to the viewers of the videos…
However, as you can imagine there are some quite big downfalls…
Well, I wouldn't actually say they're "downfalls" as such… They're more problems with the From Zero To $100 In 24 Hours program…
You see this program is clearly all about speed, but unless you're already an expert at online marketing & YouTube video production then speed is something you will be highly unlikely to achieve.
For example, if you'd never played snooker before do you think you could simply pick up a cue today & find yourself in the world championships tomorrow?
No – of course not it'd be highly unlikely, and that same concept applies with anything. If you're new to something then you must expect that it will take some time to learn the ropes & gain momentum.
I mean even 1 month is still a relatively short time-frame in the world of business – I'd say you should set yourself a goal of at least 6 months, more like 12 months before you start to expect to see any real money coming in.
So anything that promises you can make good money quicker than that is likely just trying to trick you…
And that's exactly what the From Zero To $100 In 24 Hours system is doing… I mean yes, like I say it's built around a legitimate method (so the guys can get away with promoting it), but the claims made are unrealistic for the average person – especially for a genuine "stone-cold newbie".
In short, it's true intention is merely to part you with your cash so that the creators can profit at your expense instead… If it was truly set out to help you then the guys would be much more upfront & honest about their claims…
Instead, as it is right now it's just going to set you up for disappointment.
You Might Also Like:
At a seemingly small cost of $12.95 you might still be thinking about just trying this product out regardless to see what's on the inside, but I can tell you right now exactly what's on the inside… More hidden costs!
Yep, that's right – if you think $12.95 is the true cost of the program then think again because the program costs a LOT more than that.
It could actually end up costing you well over $500+ as shown in the upsell flow chart below: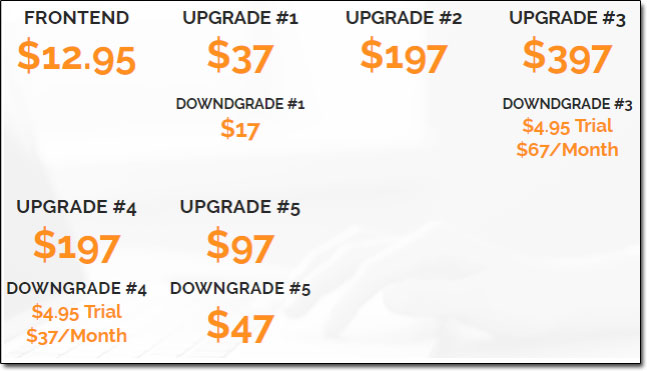 There are a whopping FIVE upsells inside (which they tactfully call "upgrades") – and not only could these end up costing you hundreds more dollars but they could also see you subscribed to monthly recurring fees.
So what exactly do these "upgrades" get you?
Well, upgrade 1 just gets you training on how to get free traffic… But you can get training on that right here at my blog for free.
Upgrade 2 is more traffic training – but again you can get more traffic training for free right here at my blog
Upgrade 3 consists of "done-for-you" funnels. The way I see it is if they're having to do them for you, they clearly can't be teaching you very well how to create your own…
Upgrade 4 consists of more done-for-you stuff – this time it's done for you campaigns but again as above if they're having to do them for you then clearly they're not teaching you very well about these either.
And upgrade 5 offers you license rights, meaning you get the ability to resell the From Zero To $100 In 24 Hours product as if it were your own, earning 100% commissions on each sale rather than 50%… A bit gimmicky to be honest (and typical of WarriorPlus offers).
Anyway, I think I've said enough now – you probably get the idea, which brings me onto…
Does From Zero To $100 24 Hours Work?
In my opinion, no, it doesn't. The claim is that it'll take you from zero & will help you make $100 in a mere 24 hours but the truth is that is extremely unlikely unless you are already an advanced online marketer – and even then it would be very difficult.
For the average person or newbie (who this program is targeted towards) I think you would struggle to make ANY money from this program, let alone the promised $100+ per day, so I would avoid it.
Plus like I mentioned above in my review there are multiple hidden costs & the fee of $12.95 does NOT get you full access to the program like you're led to believe on the main sales page.
Essentially as far as I'm concerned the whole thing has just been built on trickery & in reality the only people that'll be truly profiting from it will be the creators Brendan Mace & Jono Armstrong.
I mean come on, like I said at the start of this review Brendan has already brought out multiple systems that claim to provide easy riches… So if they really worked then why does he need to keep creating more? Surely 1 system providing easy wealth is enough LOL.
However like I also mentioned the method that it's based around (which is affiliate marketing) is actually sound, you can actually make money from the method – you just need a legitimate place to get started with it, like Wealthy Affiliate that's all.
And FYI there are also several other ways that you can make money online too which you can check out on my top picks page here.
But anyway whatever you decide to do I just hope that this review has given you a better insight into how this whole From Zero To $100 In 24 Hours system really works & hopefully you can see why I don't recommend it. If you do happen to have any further questions or comments though then don't hesitate to leave them below. 🙂
A Better Alternative
The sad truth is that unfortunately most of the programs promising to help you make money online are scams. I can say that confidently after exposing over 500+ of them here on this blog.
But the good news is that even though most of them are indeed scams, there are actually some very good programs in amongst them - some programs that can truly help you to earn money.
And out of all of the legit programs I've seen, the one I would recommend the most to anybody looking to get started online is Commission Academy. In my own opinion, that's the best place to start.
At Commission Academy, you'll be provided with everything you need (including the training & tools) to begin earning real money by promoting products or services for companies like Amazon online.
The best part is that there's literally no limit on the amount you can earn with it & the process is pretty simple which means that it's absolutely perfect for people that don't have much experience.
Some wealthy affiliates even earn as much as 5-figures per month... Or more!


I mean don't get me wrong, that kind of money won't just fall into your lap without doing any work... But the harder you're willing to work at it, the more you stand to earn with it.
So if you're looking to get started but don't know which route you should go down or which program you should join (and don't want to waste money on bogus things that don't actually work), then I'd highly recommend checking out Commission Academy first. You can learn more about it here.