Saj P is the guy behind the seemingly lucrative High Ticket Wealth System which is allegedly capable of generating over $50k a month. It really seems too good to be true…
In this High Ticket Wealth System review I'll dig deeper in an attempt to present the facts so that you can better decide whether or not to join this platform. Everybody loves passive income but is this system really capable of doing what's been claimed?
First, we've to establish if High Ticket Wealth System is a scam or legitimate platform. We need to consider a number of things before reaching the conclusion so let me walk you through different aspects of this apparently impressive offer. Sometimes what's been said isn't at all true but even then you can earn a bit. Let's see if we can make something from this system…
What Exactly Is The High Ticket Wealth System?
I've spent considerable time in tracking the history of the guy behind this offer. Saj P is actually the tech-geek who uses a high-ticket system named My Online Business Empire. Saj himself makes both ends meet by using this system. How does he do that? Simple! He offers his services to the developers of the system and the developers pay him back for promoting the system.
My Online Business Empire…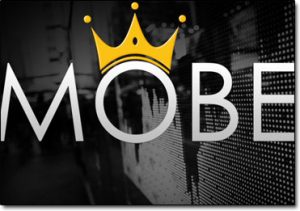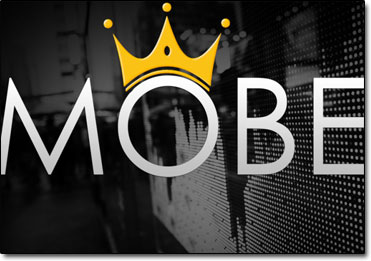 MOBE is the core of this whole exercise – a program which has been developed by an Australian guy named Matt Lloyd. The whole thing is actually just a training program dedicated to digital marketing. It allegedly educates the users about the trusted and working online marketing tactics.
The program serves it's members with a range of landing pages, batches of email contacts, products requiring promotion, and finally the sales funnels. What I've found that the actual mission isn't focused on helping the members to earn more and more like it claims. The main target is merely to get the members to then promote the software/offer/package/program whatever this thing is themselves.
Upon signing up, you won't be doing anything other than promoting the very software which you have paid for. This is what Saj P has also been pushed to do. Some members have claimed that this is not exclusively about promoting the software but it also allows you to sell various products. Considering it true for a moment leads me to call it yet another platform where people sign up purely to earn sales commissions – kind of like a pyramid scheme.
You also receive training through this program. It teaches you various sales tactics and promotional strategies. Again, the training is primarily focused on the promotion of MOBE (the program that the High Ticket Wealth System pushes you into purchasing).
The sales funnel has already been prepared for you so you apparently don't have to worry about these things. You don't have to look for the products. You task is to promote the products that have been provided through the sales funnel.
How Does The High Ticket Wealth System Work?
A support team will track your performance on the basis of the number of leads you generate & you earn money for each person you get to invest into the program just like you did… But this is by no means an easy task. Perhaps the hardest part of online promotion is to increase the number of visitors to a website or an online store. Even if people visit on your request, you can't easily convert them into customers. If you fail to achieve a decent conversion rate, the game is over!
Yes, there are ways to generate traffic to any website… But the problem is, only the experts can succeed in generating the desired results. SEO experts, for instance, work for days and nights to bring in every single visitor. This is a seemingly easier but actually one of the toughest asks. On the other hand, if somehow you managed to achieve the desired results you can definitely earn but not as much as suggested by High Ticket Wealth System.
The Pricing…
This is yet another system which is filled with illusions. The subscription price is straightforward i.e. $49 but you don't know what else you have to pay in addition to this initial price. The real game begins once a subscriber pays $49 to know that this package is just the base product and he needs to purchase more features to earn something. This is suggestive of a tricky trap which simply irritates the members (and rightly so).
Secondly, if you are to earn $1,000+ as sales commission, you're actually selling something worth over $10k. How many people out there are purchasing something over $10k from a stranger on the internet?
Here's a breakdown of some of the costs involved:

First Purchase Then Sell…
Once more an annoying condition pops up. You can't actually sell something if you don't buy it for yourself. This is something like retailing. You purchase items and then resell. How convincing is this? Wait, I've something more to share…
Do you have savings worth over $100k? If yes, are you ready to throw your savings into a program like this? This is something aimed at attracting the individuals who already have huge savings and are actually not looking for an occasional stroke of luck. People here are striving for something that could earn them extra $20 a day. Ads claiming $50k a month do attract and 2 to 3 percent visitors do think of paying for the subscription. They aren't looking to trap everybody out there. Even if they manage to trap one out of thousand, it makes the plan successful.
My Verdict – Is The High Ticket Wealth System a Scam?
Not necessarily a scam but High Ticket Wealth System definitely tricks its members. I'll suggest you avoid any such programs for the reason that if you're confident enough of making sales then you should simply submit your resume to various legitimate companies out there. They'll train you free of charge and more importantly it will be fair play! No legitimate company will ask you to deposit $50,000+ in the company's account to become eligible to earn money from the sales you generate.
Rather than being a system dedicated to helping newbies like it claims to be, I believe the High Ticket Wealth System (and MOBE) are actually just ways for the gurus to take advantage of newbies by pushing them into spending crazy amounts with the promise of untold riches which will likely never materialize…
The truth is that you can actually make the kind of money that is promised via the High Ticket Wealth System, but there is no way it is going to be anywhere near as easy as it is claimed to be. Also in my opinion the High Ticket Wealth System is not the right place to start because there are many other legitimate platforms out there such as Wealthy Affiliate which will actually provide you with better training free of charge.
So overall I won't be recommending the High Ticket Wealth System to you because I don't believe you'll find any real value from it & instead like I say if you want to learn how to really make money online I suggest you check out a free & proven program like Wealthy Affiliate instead.
Anyway hopefully this review gave you a better insight into how the whole thing really works & hopefully it helped you save your hard earned cash. If you do happen to have any further questions about it though or any comments you'd like to add then don't hesitate to leave them below. 🙂