The Internet Lifestyle Pros system has been put together by an internet marketer named Tim Chesonis & you're led to believe that it will provide you with an easy way to make lot's of money online, even if you're totally inexperienced…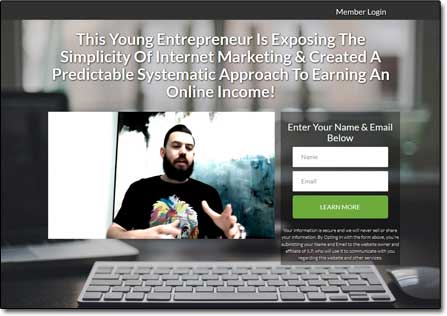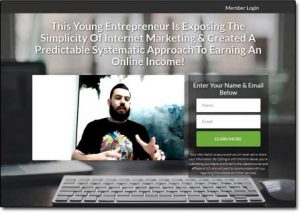 Tim states that the system is totally free & that by signing up you will begin your journey to a pure passive income… But is it actually legit? Or is Internet Lifestyle Pros a scam that'll end up costing you money rather than making you it?
Luckily you've landed in exactly the right place because after taking a closer look into it I discovered things are not quite as they seem & in this review I'll be uncovering the truth about how it all really works.
What Is Internet Lifestyle Pros?   |   How Does Internet Lifestyle Pros Work?   |   Can You Make Money With It?   |   Is Internet Lifestyle Pros a Scam?   |   A Better Alternative
What Is Internet Lifestyle Pros?
The Internet Lifestyle Pros system which has been created by Tim Chesonis is basically said to harness a "secret method" for making money online, and Tim claims that you can allegedly get access it for free.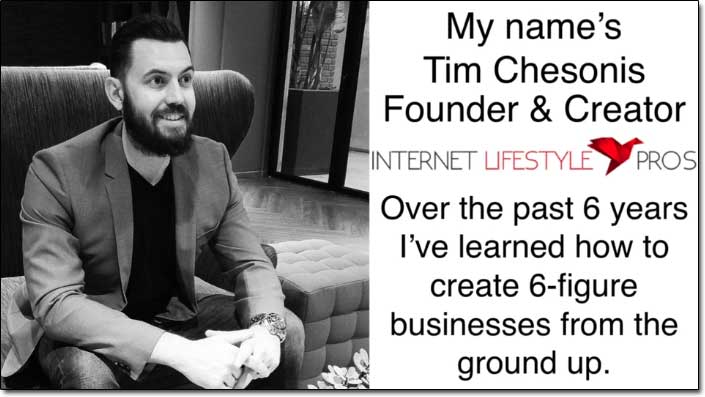 Now I think you'll agree when I say that offer sure sounds pretty cool – after all who wouldn't want access to a secret method for generating passive income online without having to pay anything? But no doubt you're wondering "what's the catch?"…
Well the catch is that in reality it isn't actually free – and eventually you will be pushed into investing money through the system.
However sometimes investments aren't a bad thing, after all if we can make more back than we invest then it's a good opportunity right? So the question is, can you really make money with Internet Lifestyle Pros?
You'll soon find out when I show you how it all works below…
How Does Internet Lifestyle Pros Work?
In short the Internet Lifestyle Pros system is just a sales funnel that's been designed to help Tim get more people to sign up to something called The Power Lead System, which is an opportunity that he's involved with.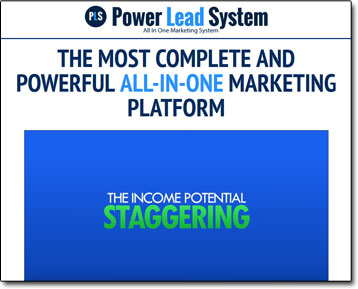 The Power Lead System is a multi-level-marketing company & this means that the primary way it's members make money is by getting others to sign up & invest below them, just like they did.
And as the name "multi-level" suggests, the members can earn commissions from multiple levels of their referrals.
So as an example of this if James referred his friend Suzan & she bought in, James would earn a commission… But then if Suzan referred her friend Lucy & she also bought in, this time both Suzan and James would earn a commission.
This means that the earlier you get in & the more people you have referred below you, the more money you stand to make…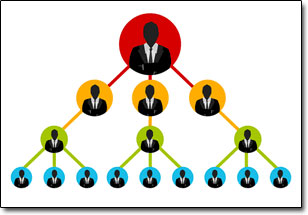 But no doubt you're probably thinking that the whole thing kinda sounds like a pyramid scheme – and you'd be right, it does. The FTC just recently shut down a similar scheme named MOBE for that exact reason.
The only thing that prevents it from being classed as pyramid scheme are the product sales. If people are just buying in & purchasing products purely to make money by promoting it to others then it's a pyramid scheme – but if people are genuinely buying the products based on the value they provide then it's technically legit.
Either way it's a very fine line I think you'll agree, which is why I tend to stay away from these things altogether.
But anyway…
Where Does The Internet Lifestyle Pros Come Into Play?
As I mentioned above the primary way you make money with The Power Lead System & other multi-level-marketing programs like it is by recruiting others, so many of the members are desperately trying to do exactly that – including Tim.
However Tim is no newbie, so instead he has created his own fully fledged system to promote The Power Lead System & this will help build a much larger team because he will be leveraging YOU.
Yep, that's exactly what his system is designed to do – leverage others.
So it works like this…
You'll sign up to the Internet Lifestyle Pros, you'll watch a few videos & then you'll be told to sign up to The Power Lead System.
Once you've signed up there (and paid to do so) you'll be told to grab your Power Lead System referral link & copy it into the Internet Lifestyle Pros system.
You'll then promote the Internet Lifestyle Pros system & get others to sign up & paid to join just like you did.
For every member you get to sign up you'll earn a commission, but guess what – so will Tim because you've gone through his system & you're now on his team… So everyone you bring in gets placed below him, as well as you.
Can You Make Money With It?
The answer is yes, you can – but it will be much more difficult than you're led to believe. The truth is there is nothing revolutionary here & you are still going to have to work hard to promote the whole thing.
At the end of the day the only way you make money is by getting others to sign up, so if you can't get anybody else to sign up then you won't make money… Instead you'll actually just lose money since you had to invest with The Power Lead System to get started.
So yeah it's pretty risky – and the success rate with these types of things is very low. Just yesterday I came across a similar system which worked in the exact same way named Christina's Copy and Profit system – that one promoted a program called Copy Profit Success Global, so like I say these things are really nothing new or revolutionary.
And you should know that really the money is reserved for the people at the top – it's the people who are creating the systems that are making the money… Not the newbies that are joining up to them.
After all if it was really so easy to make money then why would these people be going to so much effort to create their own systems? The simple answer is that they wouldn't, so it's clearly not so easy.
You Might Also Like:
Is Internet Lifestyle Pros a Scam?
Well it's definitely not a scam, that would be a pretty harsh verdict to arrive at… But in the same breath I still won't be recommending it to you because I don't really think it will actually help you earn any money.
The reason I say that is because the whole thing relies on you recruiting others & getting them to invest, so if you're not already an expert online marketer you are likely going to struggle getting things rolling…
And not to mention that the whole business of recruiting on multiple levels is all a bit dodgy in my opinion.
Don't get me wrong though you do actually get provided with some training via the Internet Lifestyle Pros system on how to promote it, but ultimately it's very basic & therefore you'll still find it hard to gain traction.
The bottom line is that really the whole thing is geared towards making Tim the creator money, not you. So if you really want to learn how to make good money online I suggest you just give the Internet Lifestyle Pros program a wide berth & join a legitimate program like Commission Academy instead. It's there that you'll get the proper training & tools you need to begin making money.
But anyway whatever you decide to do I just hope that my review here has given you a good insight into the Internet Lifestyle Pros program & helped you see how it all really works. If you do still have any more questions though then don't hesitate to leave them below & I'll answer them as fast as I can.
A Better Alternative
The sad truth is that unfortunately most of the programs promising to help you make money online are scams. I can say that confidently after exposing over 500+ of them here on this blog.
But the good news is that even though most of them are indeed scams, there are actually some very good programs in amongst them - some programs that can truly help you to earn money.
And out of all of the legit programs I've seen, the one I would recommend the most to anybody looking to get started online is Commission Academy. In my own opinion, that's the best place to start.
At Commission Academy, you'll be provided with everything you need (including the training & tools) to begin earning real money by promoting products or services for companies like Amazon online.
The best part is that there's literally no limit on the amount you can earn with it & the process is pretty simple which means that it's absolutely perfect for people that don't have much experience.
Some wealthy affiliates even earn as much as 5-figures per month... Or more!

I mean don't get me wrong, that kind of money won't just fall into your lap without doing any work... But the harder you're willing to work at it, the more you stand to earn with it.
So if you're looking to get started but don't know which route you should go down or which program you should join (and don't want to waste money on bogus things that don't actually work), then I'd highly recommend checking out Commission Academy first. You can learn more about it here.