Recently I published an article covering the speculations that MOBE had allegedly been shut down by the FTC after all of the websites associated with it randomly disappeared over the weekend & top-earners sending out concerning emails to their downlines…
Well, today I'm posting an update on the whole MOBE scam situation as the FTC have now confirmed that they have indeed taken action against MOBE, and alongside that there's some new interesting information that's come to light… Including the man behind it all, Matt Lloyd (real name – Matthew Lloyd McPhee) allegedly going into hiding.
So if you're a member of MOBE, have been scammed by MOBE, or are simply just intrigued as to what's going on with the whole thing then be sure to stick around & read this post as I'm sure it'll be of interest to you.
Matt Lloyd's Gone Missing – And That's Not Even His Real Name?
If you've heard about MOBE then you'll have no doubt have heard of Matt Lloyd – he's one of the guys behind it all & he's the guy you'll have soon most of throughout their promotional & "training" videos.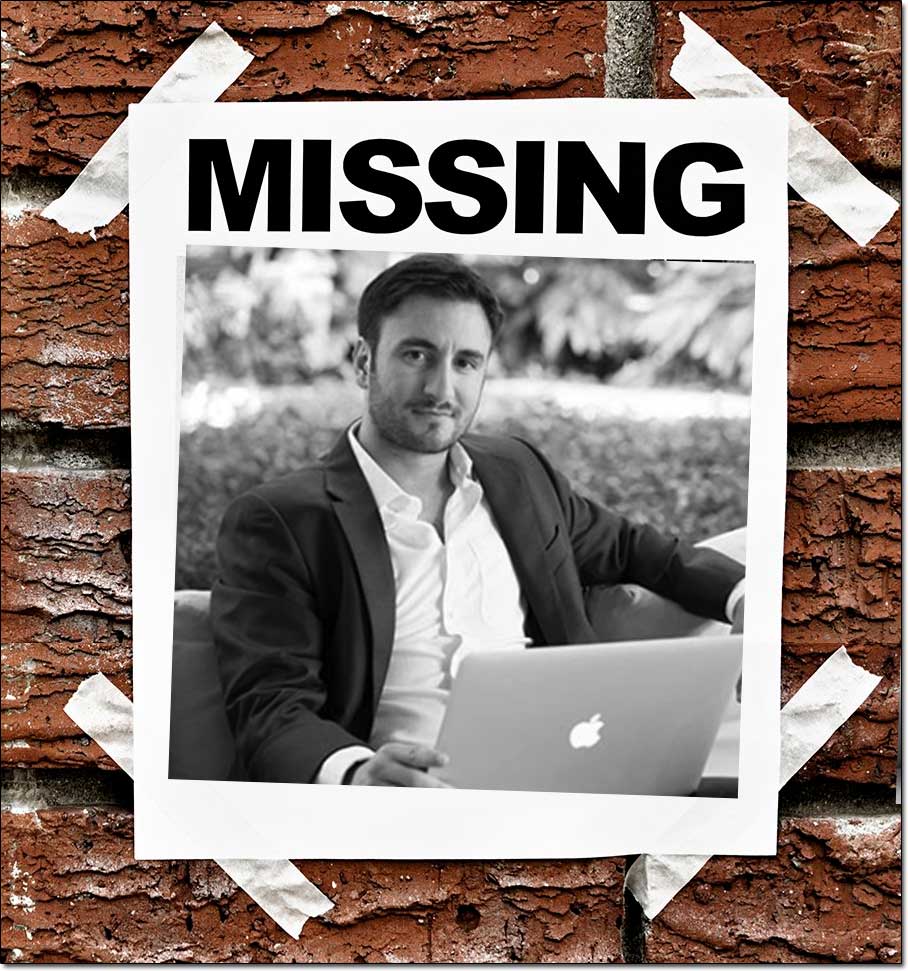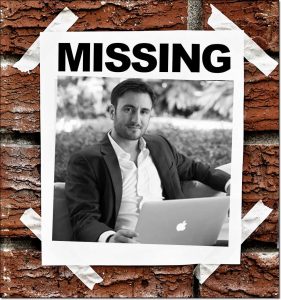 But did you know that Matt Lloyd isn't even his real name? Well, I mean it kind of is – but he wasn't being totally honest with us as Lloyd isn't his last name at all, it's actually just his middle name.
His full name, which has now been released through the legal proceedings documents is actually Matthew Lloyd McPhee.
Anyway more importantly, according to the same document that reveals his name, he has allegedly "gone into hiding" amid all of the FTC comedown on MOBE which sure explains why he's been quiet.
Mark J. Bernet, the receiver, has updated the MOBE website with links to information about what's actually going on – along with an FAQ. In the FAQ there is a question entitled "Where Is Matt Lloyd?" and the answer reads as follows:
Matt Lloyd's real name is Matthew Lloyd McPhee. He turned 31 in January of 2018. He is an Australian national but he lives now in Kuala Lumpur, Malaysia. He has maintained a very low profile since the lawsuit was filed; in particular, he has refused to contact the Receiver concerning this matter, despite the Receiver's efforts to contact him. If anyone locates Mr. McPhee, please ask him to contact the Receiver.
So yeah, in short it looks like Mr Lloyd has gone into hiding – which sure doesn't make the future of MOBE look very promising (for those of you who suspect it might actually "win" and make a comeback).
But alongside that the page contains a lot of other interesting information – and I've highlighted some important points from it below:
MOBE Scam Update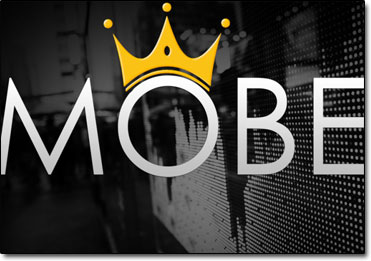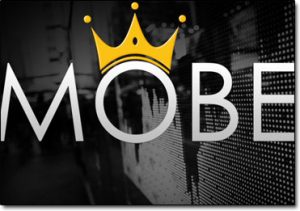 Previously in my review of MOBE, I advised against joining however I "tip-toed" around flat-out calling it a scam… The reason for that is because whilst the business model was certainly one I didn't favour, from the outside it looked like it could be technically legit – so obviously I didn't want to say "scam" and get myself into bother (since MOBE had a reputation for slamming scam rumours).
However, according to the publication on Mark Bernet's website (the receiver), the FTC has defined MOBE as a scam. They basically came to the same conclusion as me & said that whilst MOBE promises to help you build an online business & learn about online marketing, in reality, it just pushes you towards spending money & getting others to do the same.
They said, and I quote – "In reality, the vast majority of consumers who buy into the MOBE program and pay for these memberships make very little to no money, and many experience crippling losses or mounting debts".
In my review, I also raised concern about the so-called money-back guarantee & it looks like I was on the mark there too as according to the FTC there are several complaints about MOBE not honouring the guarantee. Instead, they were charging customers up to around $60,000, then citing small-print to get out of giving them any of it back when they realized the claims didn't hold true & that it was actually much more difficult than promised to make money with the program.
Mark (the receiver) also stated that you should not make any more payments towards MOBE & you should also refrain from attending any events or seminars, even if you have already paid for them.
On top of that he also states the following (which is very important):
If you have created a social media site, such as on Facebook, that is promoting or operating the MOBE system, there is a good chance you are violating federal law. I encourage you to suspend such social media sites.
MOBE encouraged people to sign up & invest in expensive packages, then it pushed people towards re-promoting MOBE onto others in an attempt to get them to do the same. At a glance such a business model may seem legit, especially if you're new to online business – and as a result, you might have already started promoting the program to others to begin earning.
If you have done that, then it's basically time to go back & remove any such promotion because as Mark said it could potentially you into bother, even if you didn't realize it was a scam until now.
You Might Also Like:
What Happens Next – Will MOBE Be Back?
Well right now the FTC has taken out a temporary restraining order against MOBE's business activities. This means that they've forced MOBE to cease doing business as they believe the business is operating illegitimately… However, as the name suggests a temporary restraining order can only last so long.
So on June the 26th there will be a hearing, and at this hearing, MOBE's defendants will have a chance to argue their case against the FTC. The FTC will try to get the TRO made permanent so that MOBE is shut down for good – whilst the defendant will have the opportunity to say why the TRO should be lifted.
Basically, if the FTC wins then MOBE is gone for good, but if MOBE wins then it can resume business activities as normal (however if this was the case then there would likely be very significant changes made to the business model).
But I'll be honest, it's unlikely that MOBE will be able to come through as usually, the FTC wins hands down each & every time. I mean for them to order MOBE to cease trading with immediate effect they sure as heck must have had some grounds to do it on.
Personally I've never actually seen any online business of this nature bounce back from an FTC shutdown. Digital Altitude (an extremely similar company) recently battled against them & lost so it sure doesn't look good for MOBE. I certainly wouldn't advise participating in any "crowd-funding" type campaigns to fund legal costs either… They will just likely see you being parted with even more cash.
I'm aware that some of the members are trying to organize exactly that but like I say I'd highly recommend staying away from it.
And if you're interested in seeing how the case progresses you can do exactly that via the FTC website – the case number is 6:18-cv-862.
A Better Alternative
The sad truth is that unfortunately most of the programs promising to help you make money online are scams. I can say that confidently after exposing over 500+ of them here on this blog.
But the good news is that even though most of them are indeed scams, there are actually some very good programs in amongst them - some programs that can truly help you to earn money.
And out of all of the legit programs I've seen, the one I would recommend the most to anybody looking to get started online is Commission Academy. In my own opinion, that's the best place to start.
At Commission Academy, you'll be provided with everything you need (including the training & tools) to begin earning real money by promoting products or services for companies like Amazon online.
The best part is that there's literally no limit on the amount you can earn with it & the process is pretty simple which means that it's absolutely perfect for people that don't have much experience.
Some wealthy affiliates even earn as much as 5-figures per month... Or more!


I mean don't get me wrong, that kind of money won't just fall into your lap without doing any work... But the harder you're willing to work at it, the more you stand to earn with it.
So if you're looking to get started but don't know which route you should go down or which program you should join (and don't want to waste money on bogus things that don't actually work), then I'd highly recommend checking out Commission Academy first. You can learn more about it here.