The Passive Payday system (found at thepassivepayday.com) promises to provide you with a way to earn a full-time income from home. You're led to believe that you can simply sign up & start making money right away.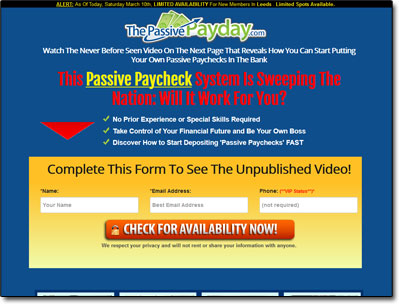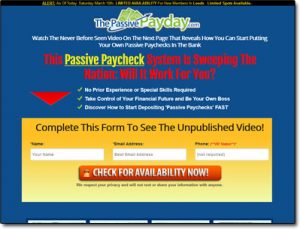 The website claims that this system is sweeping the nation & helping lot's of people to generate thousands online, but is it actually legit?
Or is The Passive Payday a scam that'll just see you left feeling red-faced?
Thankfully you've landed in the right place to find out because I've taken a closer look into this system to see what it's really all about & in this review I'm going to be uncovering everything that you need to know.
What Is The Passive Payday System?   |   How Does The Passive Payday System Work?   |   The Costs   |   Is The Passive Payday System a Scam?   |   A Better Alternative
What Is The Passive Payday System?
The Passive Payday system claims to provide its members with a way to put passive paychecks in the bank. It basically promises that you'll be able to sign up & start making money with little to no effort…
Obviously it sounds like a dream – I mean who wouldn't want to earn money so easily? And it's not just any money either, The Passive Payday system claims it can actually enable you to earn a full-time income online.
And on top of that, you're told that you don't even need any experience to get started – they claim that it really is the easiest way to make money ever and that you can get started FAST.
Sadly though as you probably suspect, none of those claims are true.
In reality, despite its bold claims & promises The Passive Payday system is actually nothing more than a get-rich-quick scam. It's been designed to part you with your cash, not to help you make it.
I don't expect you to just take my word for that though, after all, you might have been really interested in this system & disappointed to hear it's a scam – so let me show you how it all works… Or should I say doesn't work…
How Does The Passive Payday System Work?
Okay so the website for this system itself leads you into believing that you're going to be getting access to some kind of "done-for-you" online business that's just going to continually pump money into your bank account without you having to do anything…
Unfortunately, though that couldn't be further from the truth.
The website contains tons of claims saying how easy it will all be, that you don't need any experience & that you don't need to do any work…

Apparently all you need to do is sign up and you'll start making money right away…
But what I can tell you is that if you do sign up (which I absolutely don't recommend) then you'd find yourself very disappointed because all those claims made on the website are very misleading.
They're basically just saying whatever they can to get you to hand over your cash – which by the way if you do happen to hand over, they ain't gonna let you get back.
The reason you'll be disappointed is that instead of the "done-for-you" business that pumps money into your bank account, what you'll actually get is some very poor quality affiliate marketing training.
And don't get me wrong here, affiliate marketing is a GREAT way to build an income online – but it requires work, and the training that's provided through The Passive Payday system is so rubbish it won't help you get started at all.
If you really want to learn how to profit from affiliate marketing you should train with a legitimate company like Commission Academy instead – the training there will put you in a much better position to find success.
So yeah, The Passive Payday system claims everything is going to be really easy & that you don't have to do anything… Yet when you actually get inside you'll find out that you've been lied too, that there is no money & that you've actually just bought some rubbish affiliate marketing training.
By the way, in case you don't know affiliate marketing is where you earn commissions for connecting people with the products they're looking for online. So for example, if you were an affiliate of Amazon & somebody clicking through your link to buy a product, you'd earn a commission. Like I say it's a fantastic way to make money (and it's the same way I make money) but The Passive Payday system ain't gonna help you one bit.
You Might Also Like:
Expect To Spend a Lot of Money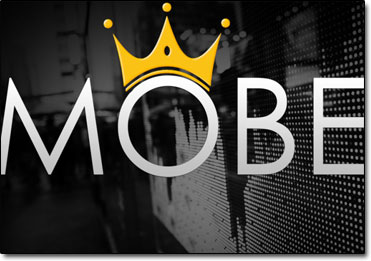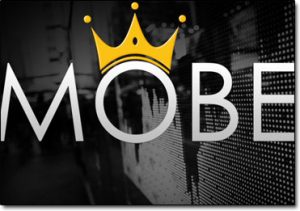 The problem is that once you buy into The Passive Payday program & get access to the rubbish affiliate marketing training they provide (as if that wasn't already bad enough) they then try to push you into buying a program named MOBE.
The reason they want you to buy MOBE is that whoever has created The Passive Payday program is affiliated with it & they'll earn a commission when they get you to sign up. They're just trying to squeeze as much money out of you as possible.
Now here's the real kicker – whilst you can potentially make money with MOBE it will cost you around $50k in total to get started.
Yes, that's not a typo – $50,000… Which is why I didn't recommend it in my review.
Plus if you're going to stand any chance of succeeding with MOBE then you'll have to work around the clock – especially if you're new to this whole marketing thing. That's why most people who join it end up losing money rather than making it.
The business model is technically legit but a very similar company named Digital Altitude got shut down recently… So it's clearly only very borderline.
Is The Passive Payday System a Scam?
As far as I'm concerned it's definitely a scam there's absolutely no doubt about that. The system has clearly been designed to make the creator wealthy at the expense of the members & that's about it.
Everything you're told on the website is totally misleading which means if you did happen to buy into it you would only find yourself thoroughly disappointed at what you actually received.
Not only that but as mentioned above the program could ultimately see you forking out around $50,000 with no guarantee of earning a single penny back. For that reason, I'll definitely be advising against joining.
The sad thing is that the method it's loosely based on which is affiliate marketing is actually a very good way to make money. It's just the training they provide is so poor it won't help you at all. If you do want to get started with affiliate marketing though then I'd highly recommend checking out Commission Academy which is a legitimate & very good place to learn.
Overall though it's a thumbs down for The Passive Payday system… But if you do happen to have any further questions or comments about it then, by all means, feel free to leave them below.
A Better Alternative
The sad truth is that unfortunately most of the programs promising to help you make money online are scams. I can say that confidently after exposing over 500+ of them here on this blog.
But the good news is that even though most of them are indeed scams, there are actually some very good programs in amongst them - some programs that can truly help you to earn money.
And out of all of the legit programs I've seen, the one I would recommend the most to anybody looking to get started online is Commission Academy. In my own opinion, that's the best place to start.
At Commission Academy, you'll be provided with everything you need (including the training & tools) to begin earning real money by promoting products or services for companies like Amazon online.
The best part is that there's literally no limit on the amount you can earn with it & the process is pretty simple which means that it's absolutely perfect for people that don't have much experience.
Some wealthy affiliates even earn as much as 5-figures per month... Or more!


I mean don't get me wrong, that kind of money won't just fall into your lap without doing any work... But the harder you're willing to work at it, the more you stand to earn with it.
So if you're looking to get started but don't know which route you should go down or which program you should join (and don't want to waste money on bogus things that don't actually work), then I'd highly recommend checking out Commission Academy first. You can learn more about it here.