Lyoness (alternatively known as Cashback World) has introduced an innovative way of earning money online, but before you dive in & sign up you need to make sure you know how it works and whether it's actually a pyramid scheme or not. Lyoness has attracted thousands across the globe by offering rewards against loyalty shopping membership… But it's business model can seem pretty questionable.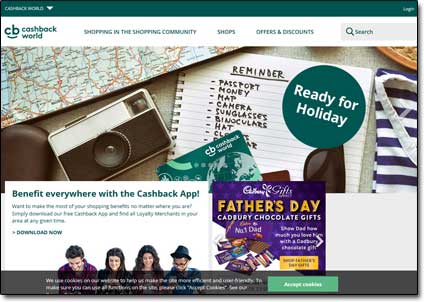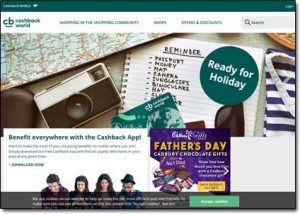 The reason for that is because Lyoness also offers lucrative returns against successful recruitments & this is what has got many people talking about it potentially simply being a pyramid scheme. Obviously though before we can conclude if the Lyoness pyramid scheme rumours are true we'll have to consider a number of factors…
Even if Lyoness is not a pyramid scheme, you must analyse various aspects to ensure if you can generate enough income through this platform to make it worth your while & that's exactly why I've decided to put together this fact-based Lyoness review, to help you see if it's legit & right for you.
What Is Lyoness?   |   How Does Lyoness Work?   |   Is Lyoness a Pyramid Scheme?   |   Is Lyoness a Scam?   |   A Better Alternative
What Is Lyoness?
Cashback World (Lyoness) is primarily a platform which makes online partnerships with various merchants. This website attempts to refer visitors to their partner's products. When a Lyoness visitor confirms a purchase, then Cashback World rewards you. Lyoness itself receives certain percentage from the corresponding merchant.
Lyoness Cash Back
One thing which I don't like about Lyoness is the misleading claim that the buyer receives 5% cashback. After going through all the calculations during my research, I realized that the actual cash back amount generally doesn't exceed 2%.
The Lyoness homepage claims the company's partnership with 90k + merchants across the globe & aside from the website you can also use Lyoness Cash Back by downloading their mobile application. You'll get a Lyoness Cash Back Card to receive discounts on your shopping.
Lyoness Shopping Points
This is another variation of Lyoness rewards. The Shopping Points are convertible into cash. As far as the legitimacy is concerned, most of the cashback platforms are real and they do offer discounts. And there is a logic behind this practice. The platform brings customers to the merchants and there is nothing strange if the merchant offers discounts, it happens all over the world and it is a conventional practice.
How Does Lyoness Work?
Just like Avisae, Lyoness also encourages its members to recruit more and more people. So in addition to cash back, you also have the opportunity to benefit from promotional activities. The whole plan is actually a bit confusing and you'll have a better idea by downloading the official Lyoness information.
Your performance as a recruiter is measured in terms of accounting units. After reaching a certain level i.e. 35 accounting units, you'll become eligible to receive Loyalty Cash. One accounting unit equals $75. So 35 accounting units mean that you'll become a veteran recruiter if you manage to somehow reach this level.
With the friendship bonus, you'll earn 0.5% of what your friends (someone whom you recruited) or an indirect friend (someone recruited by your friend) gets as cashback. Someone whom you recruited – friend – or by someone recruited by your friend i.e. indirect friend.
Volume refers to the size the pyramid (referral chain). Envision a family tree, same concept applies here! Bigger volume earns you higher rankings and contributes to profile as Career Level.
This bonus follows two-level structure. You get primary bonus from direct recruits i.e. 18.75% and secondary bonus from the indirect recruit i.e. 6.25%.
All these bonuses are actually focused on bringing in more and more people as Lyoness members. Now the question is, can well call Lyoness a pyramid scheme? Before making a sweeping statement I think it is better to briefly discuss the matter…
Is Lyoness Really a Pyramid Scheme?
We can't easily take a definite position when defining whether a platform is pyramid scheme or otherwise. Offering compensations against recruitments alone doesn't class Lyoness as a pyramid scheme. We need to judge the intensity of the focus. If the focus is more on sales side then it is not a pyramid scheme. If the focus is primarily on recruitments then you call it a pyramid scheme.
The definition also varies from state to state depending on local laws. If we consider the legalities, yes, Lyoness could potentially be a pyramid scheme! The reason is that the website has been branded in Norway as a pyramid scheme. But the question is, with the passage of time the website has gone global and is operating legally in various countries.
Taking a look at the website itself is suggestive of the fact that the whole thing is more focused around recruiting. After considering these aspects I believe that in my opinion Lyoness is potentially a pyramid scheme.
If you are willing to join Lyoness then you need to know that Lyoness serves two types, the promoters, and the members. After going through different promotion plans, bonuses and incentives, it seems as if there is a huge potential for anyone who joins Lyoness and brings in more people. The truth is, not everyone succeeds in attaining the desired career level. A marginal percentage of Lyoness' members have ever managed to generate the handsome amounts that are boasted about.
Statistics reveal that 97% of Lyoness members feature an average yearly income of $72. Only three percent of its members manage to earn over $72/year. Now the decision is yours!
Is Lyoness a Scam?
Lyoness is technically a legitimate platform but there is not enough margin for the members to make a solid income without putting in an extremely large amount of work… Moreover, due to the type of business model (with it being MLM) you need to spend a lot of time convincing your friends to join the platform in order to make money… Therefore in my opinion the return isn't really worth your time and effort!
So personally I am not going to be recommending Lyoness to you because honestly I don't think you'll find much value from it. The likelihood is that instead of making money you'll probably just find yourself spending money instead…
The good news though is that if you are still looking to make money online then there are legitimate programs out there that you can do so with, such as Commission Academy for example which is one of my all-time top rated programs.
Anyway, hopefully this review provided you with the insight into Lyoness that you were looking for & hopefully it gave you a better idea as to how it all really works. If you do still happen to have any further questions or comments though then don't hesitate to leave them below & I'll get back back to you as soon as I can.
A Better Alternative
The sad truth is that unfortunately most of the programs promising to help you make money online are scams. I can say that confidently after exposing over 500+ of them here on this blog.
But the good news is that even though most of them are indeed scams, there are actually some very good programs in amongst them - some programs that can truly help you to earn money.
And out of all of the legit programs I've seen, the one I would recommend the most to anybody looking to get started online is Commission Academy. In my own opinion, that's the best place to start.
At Commission Academy, you'll be provided with everything you need (including the training & tools) to begin earning real money by promoting products or services for companies like Amazon online.
The best part is that there's literally no limit on the amount you can earn with it & the process is pretty simple which means that it's absolutely perfect for people that don't have much experience.
Some wealthy affiliates even earn as much as 5-figures per month... Or more!


I mean don't get me wrong, that kind of money won't just fall into your lap without doing any work... But the harder you're willing to work at it, the more you stand to earn with it.
So if you're looking to get started but don't know which route you should go down or which program you should join (and don't want to waste money on bogus things that don't actually work), then I'd highly recommend checking out Commission Academy first. You can learn more about it here.