My Daily Choice is a relatively new health-focused network marketing company that provides people with an opportunity to earn money by promoting their products & recruiting others to do the same…
They claim that literally anyone can succeed through their opportunity & that they also provide an extremely lucrative compensation plan… But can you really make good money with them or is My Daily Choice a scam that'll just see you lumbered with a bunch of naff products you can't shift?
Thankfully if that's what you've been trying to find out you can rest assured that you've landed in the right place as I've took a closer look into how it all works & in this honest review I'll be uncovering everything you need to know. 🙂
What Exactly Is My Daily Choice?
Operated by Josh Zwagil & Jenna Zwagil, My Daily Choice is a health & wellness company that primarily sells what they call "smart supplementation". They call it this because their supplementation (which comes in a spray form) is alleged to have a 98% absorption rate which they claim is much higher than that of many other products on the market.
So basically My Daily Choice claims to provide more effective supplementation. They lead you towards believing that the products they sell will be much more beneficial than things like pills, gels or patches.
However it's worth pointing out that despite the many bold claims made on their website, there is a small & well tucked-away disclaimer at the very bottom of their pages that states "These statements have not been evaluated by the Food and Drug Administration"…
Which is kind of worrying to me because that means we've just got to take My Daily Choice's word for it when they make their claims – and it could potentially mean that the products aren't as effective as they state.
But anyway, this review isn't going to be overly focused on the products themselves (though I will touch on them a little bit more) as I'm more interested in the business opportunity side of things & finding out whether or not it's really worth your while.
Which brings me onto…
How Does The My Daily Choice Business Opportunity Work?
So as I touched on at the start of this review My Daily Choice is a network marketing program & this basically means 2 things. It means that you can earn money by selling the My Daily Choice products to others, and it also means you can earn money by recruiting others & getting them to do the same.
This means that at a glance the company's structure kinda looks somewhat like this: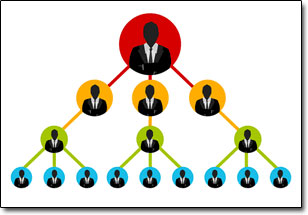 And after looking at that you can likely see why there are several My Daily Choice scam rumours on the web as it visually resembles a pyramid scheme… However the important factor to consider is product sales.
Product sales is the fine line that separates a legitimate network marketing company from being classed as an illegal pyramid scheme.
You see if the majority of the members are joining the company purely for the business opportunity & to make money, then it is likely a pyramid scheme. However if the genuine product sales outweighs that then it's deemed legitimate.
The easiest way to often tell a legitimate opportunity from a pyramid scheme is to think to yourself "would people really be purchasing these products if the business opportunity to resell them wasn't there?".
And in my opinion My Daily Choice falls into the legitimate category, because I do personally believe there products have true value in the marketplace… But even the big companies like Herbalife often come under fire of being a pyramid scheme so it truly is a fine line when it comes to these sorts of things.
That's why I personally avoid network marketing & stick with affiliate marketing, which in my opinion is a much better & much more risk-free way to generate an income in your spare time… But obviously I appreciate that some of you may be dead set on joining opportunities like the My Daily Choice business opportunity & that's exactly why I've put this review together, to help those of you that are…
Which brings me onto…
What Your My Daily Choice Success Relies On…
There are actually quite a number of products offered by My Daily Choice & I admit that to health conscious folk they are probably pretty interesting. The whole "absorption rate" thing is a pretty good selling point too…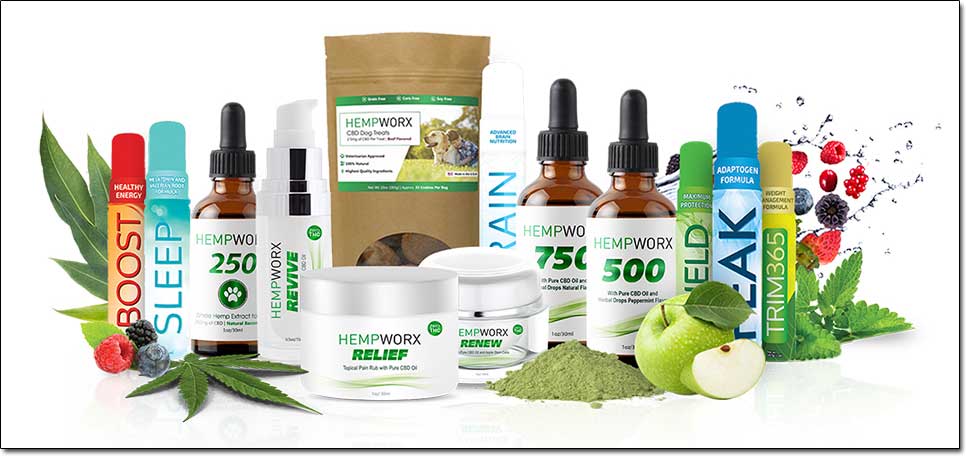 But the truth is that whilst you can make money from product sales in these types of network marketing companies, realistically the "big money" that you often see being boasted about by the top earners in companies like My Daily Choice comes from recruiting others & building a downline.
Because if you are relying on product sales for your income then you are relying on your own efforts – and there's only so much effort that 1 person can put into a business. Whereas if you recruit others you get the ability to earn commissions from their sales too & if you build a productive team then you can leverage them & scale your income.
However the key word in that sentence is "productive" – because building a team is one thing, but building a productive team is another. You see you'll only make money if your team successfully make sales, so you'll have to train each one up & spend a lot of time with them helping them to get their business off the ground.
And as you can imagine this can take a LOT of work.
So whilst generating a little bit of extra income from companies like My Daily Choice can be fairly achievable for most, scaling that income to anything substantial & near job-quitting can be massively difficult.
The truth is that statistically most people fail to turn a profit in network marketing companies & many actually end up spending more than they ever make back in an attempt to purely keep themselves "active" in the program.
To highlight that harsh truth here's a screen capture of My Daily Choice's income disclosure as of 26/07/2018 which shows that only around 559 people out of over 43,000 are making over $1,000 per month:


That's less than 1% of all the people that are active within the program which in my opinion is a flat-out shocking statistic.
The Plus Side…
As you can probably tell & like I said earlier in this review I don't really favour network marketing companies too much, but what I will say is that if you are dead set on working with a network marketing company for some particular reason… Then My Daily Choice do have a fairly decent product line.
You see some companies just offer out total junk merely as a cover up for a "scheme" (like MOBE which was recently shut down), but at least My Daily Choice have put some thought into their products and as more people become health conscious the target market will continue to expand.
Their products consist of immune system boosting sprays, energy increasing sprays, appetite suppression sprays, anxiety prevention sprays & since parting with HempWorx they even offer active CBD products, pain relief rubs & anti-ageing creams.
My Verdict – Is My Daily Choice a Scam?
My Daily Choice is definitely not a scam, it's a legitimate network marketing company through which you can earn money by reselling their products & recruiting others into the program to do the same.
However ultimately despite me determining it as being legitimate I am not going to be recommending it to you purely because I personally don't favour network marketing companies as I mentioned above.
In my opinion there are much better ways to build an income online such as affiliate marketing which you can learn more about for free over at Wealthy Affiliate. I feel that with affiliate marketing there is much less risk, more chance of finding success & that your results can be scaled much easier.
I mean sure it'll take hard work all the same but in the long run I think if you stick with it affiliate marketing will pay off much greater & that's why I personally choose affiliate marketing as my primary way to build my own income online.
But anyway whatever you decide to do I just hope my review here has given you a good insight into My Daily Choice & hopefully it's helped you decide whether or not you think the company will be a good fit for you. If you do still have any further questions or comments about it you can leave them below too & I'll get back to you as soon as possible. 🙂