The newly launched Novelty Site Builder software claims to be able to build you done-for-you "novelty websites" which you can then affiliate with products from Amazon to allegedly see yourself earning an automated income…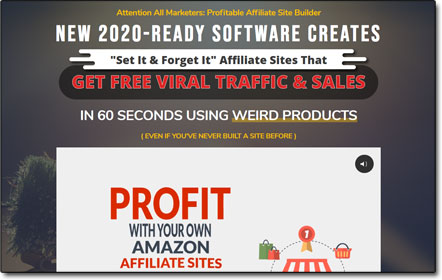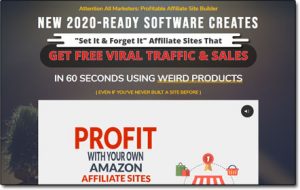 You're told that the sites leverage the "viral effect" so that people will almost unable to resist from sharing them & you're told that whenever somebody purchases a product you'll get paid commissions…
But is it really legit & will it actually provide you with an income as it promises or is it just another scam to avoid?
Well, I'm really glad that you decided to ask the question & came here to this Novelty Site Builder review before you signed up because I can immediately tell you right from the off that the whole thing is nowhere near as great as it seems.
Plus as you'll also soon see there are quite a few extra things you'll need to pay for as well if you want to actually try it out.
What Is The Novelty Site Builder?   |   How Does It Work?   |   Can You Really Earn Money With It?   |   Is Novelty Site Builder a Scam?   |   A Better Alternative
What Exactly Is Novelty Site Builder?
The Novelty Site Builder is basically a piece of software which has supposedly been designed to create "novelty websites" that list products from Amazon which you can then affiliate yourself with to earn commissions.
The idea is that the sites the software creates for you will automatically list funny or unusual products from Amazon that people will want to share, and so the websites are supposed to leverage the "viral effect" to create traffic.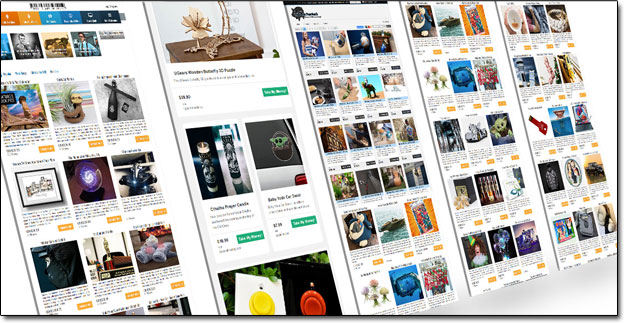 Then you can add your Amazon affiliate ID to the website & it will automatically connect your ID to the products so that if any of the visitors to the website(s) you create happen to purchase anything, you'll earn commissions.
So you're basically led to believe that you can just sign up for the software, hit a button to create a website, connect your Amazon affiliate ID & then begin earning commissions with ease thanks to the "viral effect"…
And the sales pages boasts that you can even earn thousands of dollars per month from each of the novelty sites…
But if it really works as promised then why isn't everybody using it?
Why are people still working at jobs they dislike if they could simply purchase the Novelty Site Builder software & earn an entirely automated income of thousands of dollars per month from the comfort of their home?
Well, the answer, in short, is because it doesn't really work as promised.
Unfortunately, the claims that the creator has made on the sales page are in my opinion extremely unrealistic & whilst there is "some" substance to the software, as you'll see below it'll be more likely to just see you spending money than actually earning it…
How Does The Novelty Site Builder Software Work?
Sadly whilst the Novelty Site Builder does live it up to some of its claims (a little bit) in short it is basically just yet another system that is overhyped & leaves you to find out the hard way after handing over your cash that it doesn't really work as promised.
For example for starters, the Novelty Site Builder software doesn't actually provide you with everything you need to get the website setup… Instead, even after purchasing the software, you'll still have to buy some additional things to try it out.
And in my opinion that isn't made very clear at all… The sales page as far as I'm concerned leads you towards believing that you'll be getting access to everything in order to actually get started, but nope…
Instead, all you actually get access to is a WordPress plugin & a Chrome extension.
So if you want to use the software you'll need to set up a WordPress website, which means you'll need to purchase web hosting (unless you follow my guide on starting a WordPress website for free here).
But the software doesn't mention about having to build websites yourself – it calls itself a "builder" and leads you to believe that it'll do everything on your behalf which simply isn't true. YOU will need to build the sites yourself.

All the software really does is pull products from Amazon and list them on your behalf (once you've created the website and installed the plugin).
So once you've set up your website & installed the plugin what you'll need to do is pick a niche. The software will allow you to pick from hundreds of different niches, and then it'll automatically pull & list "funny & unusual" products from the selected niches on your website.
Or alternatively, you can leave the niche blank & then it'll just list entirely random products from all of the niches…
Then once the plugin is set up & has begun listing products your next job is to add your Amazon affiliate ID (so if you haven't done so already then this is where you'll need to create an Amazon associates account – which is free to do).
The plugin will then automatically link the products to the product pages on Amazon & they'll all be linked through your affiliate ID meaning that if somebody clicks on them & makes a purchase, you'll earn a commission.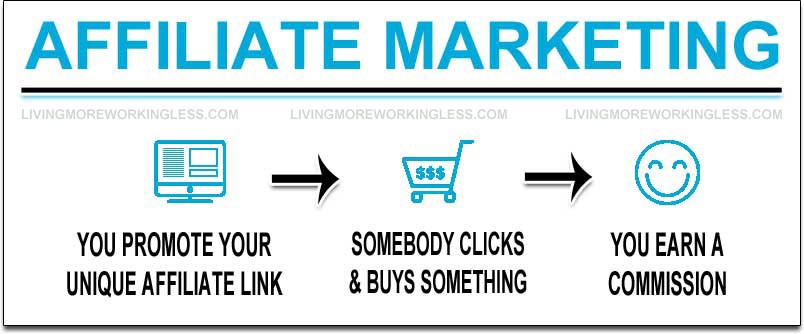 But How Do You Get Visitors To Your Sites?
In order to make money from the products you need people to actually visit the "novelty sites" that you create & click on the products (and then make a purchase) – but how are you going to get the visitors?
You can have the greatest site in the world but without visitors, it won't earn a penny…
Well, the creator of the Novelty Site Builder (who appears to remain anonymous) claims that because the products that the software lists are "funny & unusual" people will share them all over social media.
So you're led to believe that you just need to create the site, share it on social media & that it will then go viral & earn you tons of automated commissions which could add up to thousands of dollars per month…
But in reality, things won't happen like that.
You see the problem is that whilst the products may indeed be "funny & unusual", they're not unique to your website meaning people will have seen them already & it will be the actual product pages getting shared, not your website.
Plus even with unique content that's funny or unusual, it's still extremely hard to get it to go viral. If going viral was as an easy task as the Novelty Site Builder software makes it out to be then everybody would be millionaires.
The truth is that creating something to go viral is extremely difficult & even huge multi-million-dollar marketing companies find difficulty in achieving it. There's simply no way a piece of $36 software could do it automatically.
Unfortunately, though there are a lot of programs (like Novelty Site Builder) that use it in their marketing sales pitches to make it all seem easy in order to entice you into handing over your cash so that the creators can earn at your expense.
The Adsense Lab software that I recently reviewed is yet another piece of software which claims to create "automated viral sites" but again it's just nonsense. These things are all just hype.
Plus the Novelty Site Builder software is yet another program that features several upsells on the inside which will set you back over a hundred dollars.
You see once you pay the $36 or $37 to get started & get access to the software you'll be left to discover that alongside the web hosting I mentioned earlier there are still 3 additional things you need to purchase which cost $37, $67 & $397…
And whilst those things are "optional" you're told that without them your chances of success will be massively reduced…
You Might Also Like:
But Can You Actually Earn From It?
The truth is that yes – it is actually "possible" to earn as a result of using the Novelty Site Builder software, however, being realistic it is very unlikely that you will & you certainly won't find yourself earning on autopilot like the creators claim you will.
You see if you promote the websites & somebody clicks on a product & purchases something then yes, you'll earn… But the creators of the Novelty Site Builder software don't give you any good training on how to promote the sites.
So if you're brand new, you'll just find yourself with a "novelty site" that gets 0 visitors & generates 0 commissions.
And even if you're an experienced marketer you'll still struggle to earn from the sites because the sites that the plugin creates don't really offer much value to visitors so as soon as they land on them they'll probably just leave.
Instead, if you really want to generate commissions from Amazon I'd recommend you leverage a proper training program like Commission Academy instead as it's there you'll be shown exactly how to do it.
Plus at least over at Commission Academy you get provided with everything you need to make money too, unlike over at Novelty Site Builder where you get left to find out that you still need to purchase additional things to try it out after paying your money to purchase it.
Which brings me onto…
My Verdict – Is Novelty Site Builder a Scam?
Well, I guess that all depends on how you define a scam because yes, the Novelty Site Builder does indeed add "funny and unusual" products to your website as it promises, but other than that its claims are extremely misleading.
I mean as far as I'm concerned if you purchase the Novelty Site Builder software you'll be extremely unlikely to actually make any money from it… Plus you'll still need to purchase additional things (like web hosting) to actually try it out.
Well, unless you check out my guide on starting a WordPress website for free that is…
But overall, in my opinion, I believe that the Novelty Site Builder is a bit of a trick so that the creator of it can simply earn at the expense of others by misleading them & for that reason, I won't be recommending it.
Instead, if you truly want to earn good money from affiliate marketing by promoting products like the products found on Amazon then I'd suggest you stick with a legitimate & proven program like Commission Academy.
And I'll also point out that whilst affiliate marketing is, in my opinion, one of the best ways to earn online (and that it's the same way I personally make most of my own money online) there are still some other alternatives you can try too.
But whatever you decide to do I just sincerely hope that my honest review of the Novelty Site Builder software here has given you a good insight into what you can expect from it & I hope it's helped you to save your money.
If you still have any further questions though or any comments you'd like to add then, of course, don't hesitate to leave them below. 🙂
A Better Alternative
The sad truth is that unfortunately most of the programs promising to help you make money online are scams. I can say that confidently after exposing over 500+ of them here on this blog.
But the good news is that even though most of them are indeed scams, there are actually some very good programs in amongst them - some programs that can truly help you to earn money.
And out of all of the legit programs I've seen, the one I would recommend the most to anybody looking to get started online is Commission Academy. In my own opinion, that's the best place to start.
At Commission Academy, you'll be provided with everything you need (including the training & tools) to begin earning real money by promoting products or services for companies like Amazon online.
The best part is that there's literally no limit on the amount you can earn with it & the process is pretty simple which means that it's absolutely perfect for people that don't have much experience.
Some wealthy affiliates even earn as much as 5-figures per month... Or more!

I mean don't get me wrong, that kind of money won't just fall into your lap without doing any work... But the harder you're willing to work at it, the more you stand to earn with it.
So if you're looking to get started but don't know which route you should go down or which program you should join (and don't want to waste money on bogus things that don't actually work), then I'd highly recommend checking out Commission Academy first. You can learn more about it here.