The OnlineNetCareer.com website claims that it can help you make money online & that you can literally make money online the very same day that you get started (which is an extremely bold claim).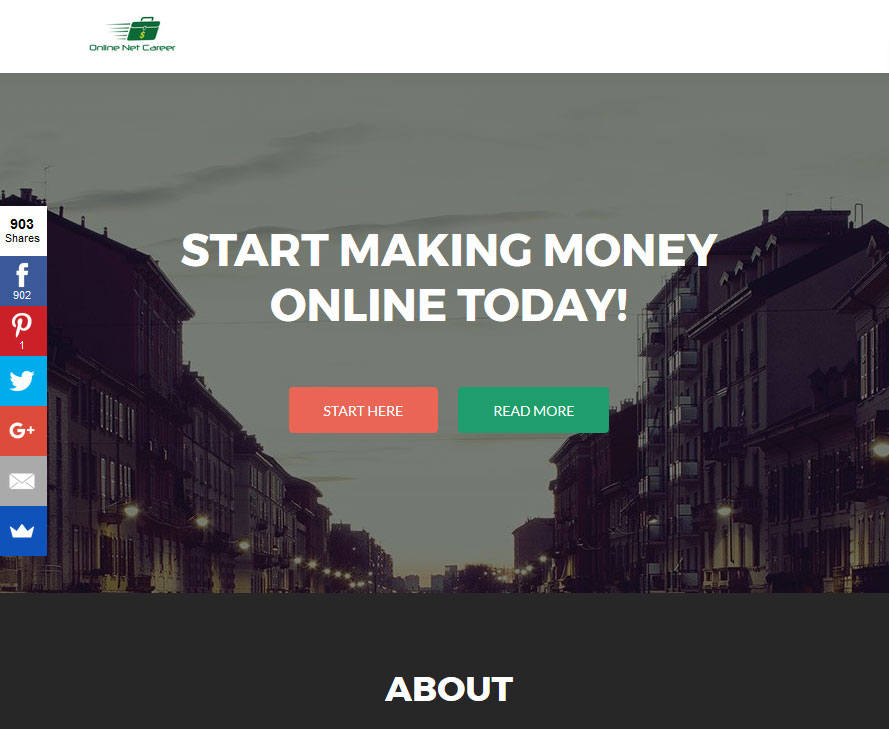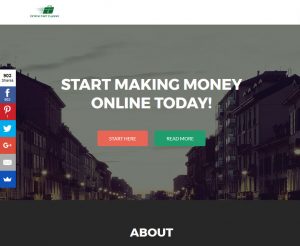 The creators also even claim that for several years the website has been the #1 go-to place for online careers, but is it actually legit?
Or is OnlineNetCareer.com a scam that's out to part you with your cash?
Well, you've landed in the right place to find out as I've taken a closer look into it & in this review, I'll be uncovering the truth.
What Is Online Net Career?   |   The Big Problem   |   Is Online Net Career a Scam?   |   A Better Alternative
What Is OnlineNetCareer.com?
Whilst OnlineNetCareer.com makes out as if it is some kind of trustworthy online job site, sadly the reality is that it's not – it's actually nothing but a scam that's been put together to trick you into buying bogus money-making programs.
If you take a look around the website you'll see that there are absolutely no contact details whatsoever so the people behind this so-called "online job site" have chosen to keep themselves hidden (a common trait associated with a scam).
On top of that, you'll see that there is literally nothing you can do on the website other than click either a "Start Here" button or a "Read More" button, but the funny thing is these both link to the exact same page.
Here's What's Happening…
If you take a look in the bottom of your web browser when you hover over either of these buttons you'll notice that they are actually affiliate links (which I've highlighted in the image below):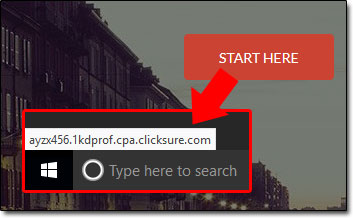 You can see that the creator of this program is promoting a product from the ClickSure affiliate network – this basically means that if you click that link & purchase whatever it is that it takes you too then the creator of the OnlineNetCareer.com website will earn a commission.
And the reason I say "whatever it takes you to" is because the creator of this website randomly changes the program that he or she is linking you too. At the moment the link will take you to the 1K Daily Profit system but tomorrow it could take you to a different program altogether.
Basically, the creator of the OnlineNetCareer.com website has just put it together to trick you into thinking that the affiliate product your going to might actually be legitimate so that he or she can increase their sales.
For example, if they just sent you straight to the 1K Daily Profit website the chances are you wouldn't join, but by taking you through the Online Net Career website first they obviously think it may seem more convincing to you.
The Big Problem With Online Net Career
OK so essentially the person who has created the Online Net Career website is just an affiliate marketer, he or she is recommending products & earning a commission if you decide to purchase them.
This is actually a legitimate and very good) way to make money online – but the problem here with the marketing that this particular person is doing is that they are actually recommending you scams.
If you go through the Online Net Career website & click on any of the links then you'll be taken to a money-making scam, they are not legitimate like the website makes them out to be.
There are plenty of real ways that you can make money online but I can guarantee that the systems/programs recommended to you by the Online Net Career website will not help you in the slightest.
You Might Also Like:
Is OnlineNetCareer.com a Scam?
I'm going to say yes, it is a scam – because whilst the actual website itself doesn't scam you it's clearly been set up with the simple intention of forwarding you on to various scams so that the creator can make money at your expense.
The website contains no real value & the information that it does contain is complete lies – it certainly hasn't been rated the #1 online job site & the people who have created it certainly aren't out to help you.
The testimonials on the website are also fake too – there is no way people would be thankful for the Online Net Career service because none of the programs that they link you to are legitimate.
This means that if you do happen to sign up to anything as a result of going through the Online Net Career website then the likelihood is you will lose all your money & find yourself very disappointed.
For that reason, I'm going to strongly advise that you avoid it & I certainly won't be recommending it because it's obvious to me that the creators of this website are just trying to take advantage of newbies who don't know a great deal about making money online.
There are plenty of legitimate ways to make money online but sadly the Online Net Career program is not one of them.
A Better Alternative
The sad truth is that unfortunately most of the programs promising to help you make money online are scams. I can say that confidently after exposing over 500+ of them here on this blog.
But the good news is that even though most of them are indeed scams, there are actually some very good programs in amongst them - some programs that can truly help you to earn money.
And out of all of the legit programs I've seen, the one I would recommend the most to anybody looking to get started online is Commission Academy. In my own opinion, that's the best place to start.
At Commission Academy, you'll be provided with everything you need (including the training & tools) to begin earning real money by promoting products or services for companies like Amazon online.
The best part is that there's literally no limit on the amount you can earn with it & the process is pretty simple which means that it's absolutely perfect for people that don't have much experience.
Some wealthy affiliates even earn as much as 5-figures per month... Or more!

I mean don't get me wrong, that kind of money won't just fall into your lap without doing any work... But the harder you're willing to work at it, the more you stand to earn with it.
So if you're looking to get started but don't know which route you should go down or which program you should join (and don't want to waste money on bogus things that don't actually work), then I'd highly recommend checking out Commission Academy first. You can learn more about it here.