Everybody on earth loves profit maximization and quick returns and keeping this mind, Paul Mampilly has introduced True Momentum, with the claims that this strategy can generate as much as over 300% profit in one year.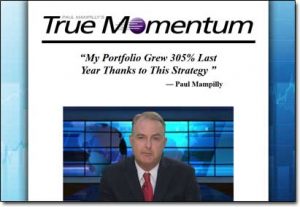 A number of my followers have encouraged me to do some in-depth research into his website & method. So, after going through each and every aspect of Paul Mampilly's claims I'm finally able to present this True Momentum review, based on facts and experiences.
I've noticed there are a lot of True Momentum scam reviews all over the internet but in most of the cases, there are visible hints of bias. That's why it's important to first have a look at the website, its claims and the man behind the offer. So let's first see what this website exactly is.
What Is True Momentum?   |   How Does True Momentum Work?   |   Is True Momentum a Scam?   |   A Better Alternative
What Is True Momentum?
True Momentum is a single web-page featuring a demonstration video and promotional text. Now one must give credit to the editors, designers, and makers of this demonstration video as it looks almost like it's live-streaming but believe me, it's not really a live stream. In the case of a live-stream, you can't skip forward but in the case of this video, you can move it back and forward.

10/10 For The Video!
The whole emphasis remains on the video because the rest of the page doesn't explain anything. The video depicts the theme of a news studio which apparently looks quite legitimate. At least, it is highly convincing! Unfortunately though this too isn't what it seems as the "news setup" is actually fake.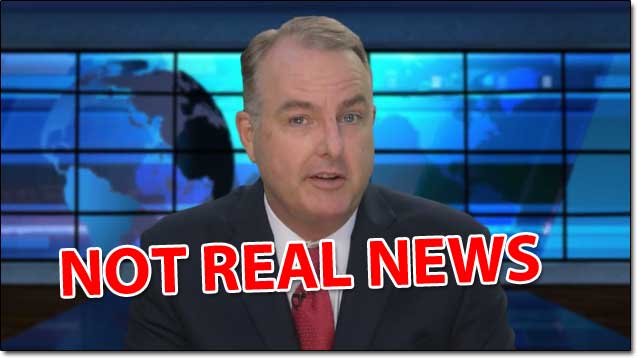 The guy presenting the video is just an actor & what looks like a news studio is just a visual effect that's been added in afterwards to make you think that it's the news when in actual fact it's not.
It's strange that they've done this because such as a tactic is a common trait of a get-rich-quick scam.
Paul Mampilly's Strategy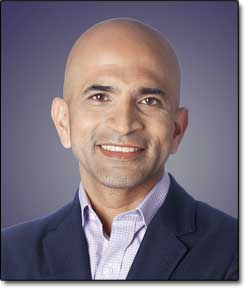 As per the claims, Paul is the guy who has somehow devised a highly promising investment strategy which results in heavy returns in just one year. Mampilly argues that there are only a few stocks in the market which have the potential to generate such magnanimous returns and these stocks are apparently no more than a couple of dozens.
He further suggests that these stocks are replaced every year and he, one way or the other, manages to determine these high-paying stocks. He further claims that there is no need to listen to the experts who keep on deriving results from various indicators. According to Mampilly's strategy, the stock which drop down steeply, generally have the potential to rise up quickly but it doesn't apply to every fallen stock. The strategy is devised to anticipate which of the fallen stocks are going to rise the next year.
The Surprise Offer
Mampilly also claims to facilitate his newsletter subscribers with a high-paying stock which, according to him, is the capable of generating huge returns within just a few weeks.

How Does True Momentum Work?
The subscribers to the True Momentum newsletter benefit from a number a features which include weekly updates, trade alerts, strategy guides, portfolio, and members-area website access etc. I've learned from some of the subscribers though that these offers actually don't really contain anything significant.
Price
The True Momentum subscription is priced quite high. It keeps changing but at the moment, the price is $1,995 per year. According to the website, the price has been discounted to 60% off but in my opinion this is a false claim & appears to be nothing but a promotional strategy.
The Advertising Trickery!
The True Momentum demonstration video, despite all of its plus points, stretches things too far. It features fake clippings and the screenshots are fake as well. The individuals featured in the demonstration video are simply picked from random social media profiles. Some of the individuals, for instance, such as Mike, have already been depicted in scores of online money making promotions like the Tube Crusher scam.
How Does Paul Mampilly's Strategy Work?
There is no clear indication of how exactly Paul works on his strategy. A number of the True Momentum subscribers have already questioned the legitimacy of the platform because they did not find his advice beneficial. Some of the subscribers have even mentioned that the stock selection is random and it doesn't return anything at all, let alone 100% or 300% profit. The subscribers, after realizing the real value, criticized the high pricing of the package but sadly there is no way to undo the subscription to get your money back.
Being an investor, Paul might have a great history but it doesn't qualify him to be an investment strategist. Yes, he is legitimate as far as his profession and investment experience is concerned and he really was a money manager who served at Wall Street as he claims.
Should You Subscribe To True Momentum?
The decision depends on personal preferences, your budget, and your knowledge of stock market. Everybody needs to consider different aspects. If you don't really know much about how stock market works, you need to stay away from this offer. The price is high and there is no guarantee of desired results.
Even if Paul turns out to be an awesome strategist, the harsh truth is that a layman can't expect something magical.
On the other hand, if you have some good experience, knowledge, and history with stock investment then you may give it a go. Once again though it depends on smart selection, combining Paul's advice with personal experience, and a bit of luck as well. You need to first have a look at how much investment can you afford and what how can you bounce back in the case of unfortunate loss.
Is True Momentum a Scam?
I don't have any solid reason to call True Momentum a scam. Paul Mampilly is a legitimate person and from what I can see he has a great history in the field of investments… But when it comes to the newsletter subscription, I personally don't recommend it because the price as far as I'm concerned is far too high.
Plus the claims in the video are massively exaggerated and the use of fake clippings to "trick" you into signing up really disappointed me & has me worried about the true intention of the program.
Is it really set out to help you? Or is it just really set out to take money from you to make Paul, and the parent company Banyan Hill Publishing money at your expense? Sadly I'm leaning towards the latter.
I mean ultimately you are going to be paying $1,995 & there is no guarantee whatsoever that the picks provided to you will even turn a profit, so as far as I'm concerned despite it seeming to be legit, the whole thing also seems to be just far too risky. Plus the truth is that these days with the rise of social trading (something you can do at eToro) you don't need to pay money to copy high profile investors anyway.
Therefore overall I am going to come to the decision not to recommend True Momentum because as far as I'm concerned there are better & safer ways to make money online. Hopefully though this review has given you the insight into the program that you were looking for & hopefully you are in a better position to decide whether or not it is really right for you.
If you do still have any further questions or comments though then don't hesitate to leave them below & I'll get back to you as soon as possible. I always appreciate hearing from my readers.
A Better Alternative
The sad truth is that unfortunately most of the programs promising to help you make money online are scams. I can say that confidently after exposing over 500+ of them here on this blog.
But the good news is that even though most of them are indeed scams, there are actually some very good programs in amongst them - some programs that can truly help you to earn money.
And out of all of the legit programs I've seen, the one I would recommend the most to anybody looking to get started online is Commission Academy. In my own opinion, that's the best place to start.
At Commission Academy, you'll be provided with everything you need (including the training & tools) to begin earning real money by promoting products or services for companies like Amazon online.
The best part is that there's literally no limit on the amount you can earn with it & the process is pretty simple which means that it's absolutely perfect for people that don't have much experience.
Some wealthy affiliates even earn as much as 5-figures per month... Or more!

I mean don't get me wrong, that kind of money won't just fall into your lap without doing any work... But the harder you're willing to work at it, the more you stand to earn with it.
So if you're looking to get started but don't know which route you should go down or which program you should join (and don't want to waste money on bogus things that don't actually work), then I'd highly recommend checking out Commission Academy first. You can learn more about it here.