MLM models have spread across the internet like wildfire over the past few years & today I'm going to be telling you about yet another MLM-based income-generating platform called Talk Fusion.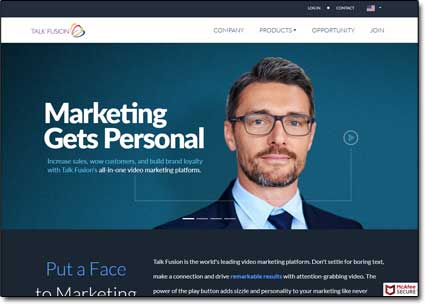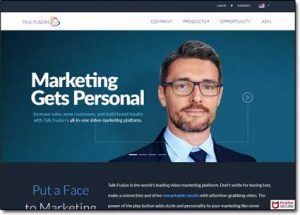 Established back in 2007, Talk Fusion is known for its revolutionizing role in email marketing. The company, for more than a decade, has been introducing creative tools and programs to increase the functionality and productivity of video emails, meetings, and conversations.
Whenever it comes to an MLM based system, we've got to carefully consider its legitimacy. Several Talk Fusion scam rumours can be found on the web – but we can only judge the legitimacy level after taking its MLM model into consideration.
In this Talk Fusion review, I'll explain various aspects including the sales and recruitments, the pricing, compensation plans and the product that this system offers. Before digging in deeper, let's first see what it really is.
What Is Talk Fusion?   |   How Does Talk Fusion Work?   |   The Membership Plans   |   The Red Flags   |   Is Talk Fusion a Scam?   |   A Better Alternative
What Is Talk Fusion?
If you've heard about Talk Fusion before and have been trying to find a realistic review then you can rest assured that you have reached the right place. If you visit the website you'll learn that the company offers various services to facilitate video communication and video marketing. To sell these products, they've developed an MLM model.
Talk Fusion services include the following:
Live meetings facilitated via live chat and integrated PowerPoint
Video email creation
Video newsletter creation through a drag & drop interface
Video conversation/chat
Automatic sign-up forms
In addition to its services, the company now offers a MLM structure which means that you have the opportunity to earn some online income by promoting their products/services to others. The website claims that Talk Fusion is one of the fastest paying websites as it credits your account with instant commissions and transfers the money to your bank in just three minutes.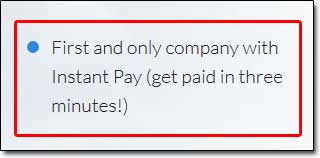 How Does Talk Fusion Work?
Considering Talk Fusion as an online money making program, you'll be working as a recruiter. As per the provided structure, you'll first have to bring in a couple of members to your team. The company will compensate you with a good and quick commission which is $120 per recruitment.
In addition to the first two commissions, you'll be earning a team commission i.e. $150 per recruitment. As this is a multilevel compensation plan, you'll earn passive income coming through the recruitments made by the members under your umbrella.
So the idea is you bring people in, sell Talk Fusion to them & then get them to bring others in & get them to invest just like you did. You'll then begin earning from the efforts of your team & that's where the real money is made.
It sounds easy on the surface but it can take a LOT of work to pull it off successfully & that's why I personally prefer affiliate marketing. With affiliate marketing, you don't have to worry about recruiting people or looking after your team & there is still the potential to earn the same (if not more) money.
Membership Plans
If you want to become an Independent Associate at Talk Fusion, you'll have to buy a $30 Business Builder Package. As far the membership plans are concerned, the website features 4 variations which are as follows:
Starter Package worth $125 + $20 per month
Executive Package worth $250 + $35 per month
Elite Package worth $750 + $35 per month
Pro Package worth $1499 + $35 per month
Obviously, the more expensive plans offer more earning opportunities as compared to the inexpensive plans. In addition to the commissions, the website promises various gifts which include things like rings, luxury watches, vacations and flash cars.


In my opinion, these gifts have been promoted just to help to advertise. Various other MLM models (like the Super Affiliate Network) also feature such offers but I've never seen any good amount of people actually winning them… Usually, it's just 2 or 3 top earners that manage to claim the prizes.
You Might Also Like:
Red Flags
It has never been easy for anybody to achieve long term & substantial results when dealing in apps and software. The problem occurs due to the lack of consistency for the fact that technology is moving so fast that today's "miracles" quickly become "common" within a few months. Products come and go and there remains a need for quick and consistent upgrades. Skype had a promising beginning for instance, but today we've more convenient, faster and flexible video conversation apps so nobody really bothers to pay for Skype calls.
Pyramid scheme – this is really a serious concern because if you consider the law, a legit MLM model must bring in at least 51% revenue from sales. In the case of Talk Fusion, the whole model appears to revolve primarily around recruitments.
The BBB has never accredited Talk Fusion and in addition, rumours hold that the website had been through a Class Action Lawsuit for promoting a disguised Pyramid scheme.
Earning commissions from Talk Fusion has never been easy for the associates involved with the opportunity. Over 60% of the associates that join fail to go on to earn anything at all. The same is the case with most of the websites offering MLM models as the success rate in multi-level-marketing is extremely low.
The website itself doesn't promise the provision of a guide or training for the associates. This adds to the difficulty level for all new associates because many of them joining won't be experienced marketers. Recruiting people into an MLM is by no means an easy task & without access to training, associates will likely struggle to gain any momentum whatsoever.
Is Talk Fusion a Scam?
Talk Fusion isn't a scam, that would be a pretty harsh & unfair verdict to arrive at. Considering the history of the company, I can easily call it a legitimate business but I don't like the pricing of the membership plans, especially for the Elite and Pro packages.
Legitimacy is just one aspect though, you need to consider if what it offers is actually practical nor not. Based on my experience, it is virtually impossible to even cover your investment within a couple of months. You may find yourself waiting forever as well as over 60% of the associates have not managed to bring in a single associate for more than 5 months.
If you're really set on the opportunity & you have some money you're not afraid to lose then I would suggest just trying it out with the Starter Package – you'll soon realize that it's much harder than you're led to believe but at least you won't be too invested.
Overall though whilst I am deeming Talk Fusion as being a legit company I won't be personally recommending it because as far as I'm concerned there are simply much better ways to make money online – ways that don't involve the risk of losing money.
And as I mentioned earlier in this review one of the best ways I've personally come across is something called affiliate marketing. In my opinion, that is MUCH better than multi-level-marketing & if you're interested in it you can learn more about it (for free) over at Commission Academy. I'd definitely recommend you check that out.
But whatever you decide to do hopefully my review here has given you a better insight into how Talk Fusion works & hopefully it's helped you decide if it's really right for you. If you still have any additional questions or comments though then don't hesitate to leave them below & I'll get back to you as quickly as I can.
A Better Alternative
The sad truth is that unfortunately most of the programs promising to help you make money online are scams. I can say that confidently after exposing over 500+ of them here on this blog.
But the good news is that even though most of them are indeed scams, there are actually some very good programs in amongst them - some programs that can truly help you to earn money.
And out of all of the legit programs I've seen, the one I would recommend the most to anybody looking to get started online is Commission Academy. In my own opinion, that's the best place to start.
At Commission Academy, you'll be provided with everything you need (including the training & tools) to begin earning real money by promoting products or services for companies like Amazon online.
The best part is that there's literally no limit on the amount you can earn with it & the process is pretty simple which means that it's absolutely perfect for people that don't have much experience.
Some wealthy affiliates even earn as much as 5-figures per month... Or more!

I mean don't get me wrong, that kind of money won't just fall into your lap without doing any work... But the harder you're willing to work at it, the more you stand to earn with it.
So if you're looking to get started but don't know which route you should go down or which program you should join (and don't want to waste money on bogus things that don't actually work), then I'd highly recommend checking out Commission Academy first. You can learn more about it here.