Survey platforms stand out when it comes to the number of quick online money making platforms. Univox Community is yet another seemingly promising website which offers rewards and money to survey participants. Univox Community also offers an iOS and Android App for convenient access.
But is it worth your time? Well, after reading this Univox review you'll be able to reach a logical conclusion. I receive a number of emails and comments asking "is Univox a scam or a legitimate money making platform?" If it is 100% legit, how much is there on offer for someone who devotes three to four hours each day for a whole month?
Be sure to read to the end of this review to know the answers to all of the various questions about Univox's potential to generate a handsome income by participating in surveys… And before making a decision as to whether or not to join it's important to have a look at what exactly Univox is and how it really works…
What Exactly Is Univox Community?
Marketers constantly look for assistance in order to conduct a research. Surveys are the integral part of the research process and this is where survey communities and websites like Univox come into play.
Univox Community primarily assists the research agencies by helping them conduct online surveys. They create a database categorizing the potential participants on demographic basis. Researchers pay the website in return and from that income, the platform pays a certain percentage to survey participants.
Signing Up with Univox Community
First, you need to join Univox by signing up either via desktop or by downloading the mobile app (iOS or Android). The Univox homepage promises a $5 (500 points) signup reward for each new user… And the good news is that there's no signup fee.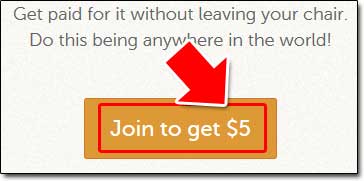 The fact is however, you don't actually receive $5 as soon as you signup. The website encourages you to first complete your profile to become eligible for the signup reward. There is logic behind this condition. Survey platforms need to know certain characteristics of the users so that their database can categories each user depending on his/her demographic attributes. It may take a few minutes but yes, they do award $5 after you successfully do this.
How Does Univox Community Work?
Once you complete your profile, you'll be redirected to the dashboard which features different options. Here you'll see that Univox also offers rewards against promotional activities such as referrals.
Average Length of a Univox Survey
On an average, completing a Univox survey will require you to allocate 10 minutes. I know you want me to reveal how much it pay! Well, you can earn anything from $0.5 to $2 after successfully completing a survey. Till now, it looks promising because if we suppose an average income of $1 per survey (10 minutes) it means that we can earn $6/hr. But here comes the real question… How often do I have the opportunity to participate in a survey?
The answer is, not as often as you'd like. Univox Community lets you participate only in those surveys which best suit your demographic attributes. But there are some other ways to earn something from Univox. Polls are one of these simple and quick money making ways. Univox Polls features MCQs and questions are simple. Sometimes they come across in batches and most of the times there is just one question. Responding to each question credits your account with 5 points.
500 points = $5
100 points = $1
5 points = $0.05 which means you'll have to answer 20 poll questions to reach $1.
Withdrawal Options
Univox Community features three withdrawal options which include:
PayPal
Visa Card
Amazon Gift Card
Amazon Gift Card is basically only useful for materializing your rewards which you win from Univox.
Minimum Withdrawal
Univox has set $25 (2500 points) for minimum withdrawal limit (as a standard user). If, with the passage of time, your member ranking increases then you can also withdraw as little as $10. Similarly, there are additional ranking badges which include Premium and Ambassador Users. Basically the higher the ranking, the lower the withdrawal barrier!
Then there is another earning option which is the most common these days – referrals. Some users have complained that you can't refer more than five friends from one Univox account. This is strange because why would a website restrict the number of referrals? Possibly because as soon as a referred individual signs up and completes their profile, the website has to award $5 to the new account and $1 to the referee. If you refer Unovix to a friend and he/she manages to complete at least one survey, only then you'll receive $1.
Univox Community User Experience
This Univox review wouldn't be complete without including the concerns from other users who've also tried Univox just like I've done for over a month. The first inconvenience is often you open a survey, set yourself to fill it, but end up finding that it has already been filled. It happens because the number of participants is already limited and all the required participants have already filled it.
Secondly, you don't qualify to participate in any survey that is available on the site/app. The qualification depends on your demographic attributes. It limits the available number of surveys (which in turn limits your earnings).
Thirdly, Univox Community support isn't up to the anticipated standards. It takes extremely long to connect with the support team. But it happens with most of the paid survey websites.
My Verdict – Is Univox Community a Scam?
Univox Community is not a scam but it is a legitimate platform. The downside is that you can't earn as much as you like. The reason – lack of the availability of enough surveys to make it worth your time. You'll need at least a year to reach a handsome amount. But if you like to enjoy some gift or awards you can definitely make use of your Univox credit. Even then, these rewards don't worth your time.
In my opinion whilst Univox Community is legit, there are much better ways to make money online – one of them is called affiliate marketing. If you'd like to learn more about affiliate marketing then be sure to check out Wealthy Affiliate which is one of my all-time top rated programs.
At Wealthy Affiliate you'll learn how to build a real income online, potentially even a full-time income (or more!), in my opinion it would be better to join that program rather than wasting time working for peanuts like you would be at a place like Univox.
Don't get me wrong paid surveys are OK… But only if you're really in desperate need for a little bit extra cash otherwise they just simply aren't really worth your time due to the super low earnings they pay out. Typically even the highest paying paid survey companies pay out less than minimum wage if you were to convert the earnings into an hourly-rate which sure isn't good…
But anyway hopefully this review helped you & gave you a good insight into how the Univox Community works & what you can expect to earn with it. If you do still happen to have any further questions or comments though then of course don't hesitate to leave them below & I'll get back to you as soon as I can. 🙂