This is going to be a Youngevity review like no other, as I aim to dig deep into the company to find out if it's really legit, if you can really make good money & most importantly whether or not the opportunity is even going to be worth your time.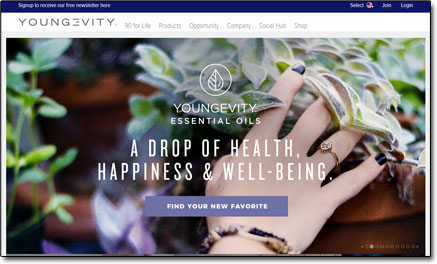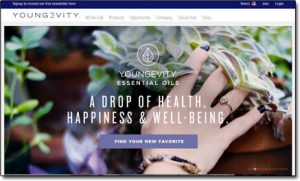 I'm going to be literally uncovering everything there is to know about Youngevity leaving absolutely no stone unturned, meaning if you've come across Youngevity & you've been thinking about signing up you can rest assured you've landed in exactly the right place to find out everything you need to know before you do.
And before I get started let me make it clear that I am NOT an affiliate or distributor, I'm just an independent third party looking to give you all the information you need to help you make up your mind about the company.
What Is Youngevity?   |   What Are The Products?   |   The Compensation Plan Explained   |   Should You Join Youngevity?   |   A Better Alternative
What Is Youngevity?
Youngevity is a network marketing company specializing in health & wellness (yes, another one) launched by two people named Dr Joel D. Wallach & Ma Lan way back in 1997.
Whilst it's safe to say that there are a LOT of network marketing companies within the health & wellness space (such as Valentus for example), Youngevity is probably one of the largest & most well known… Though don't be tricked into thinking this must mean it's the best.
I will say though that one thing that truly is impressive about Youngevity is their product line as they actually boast over 2,000 products, and being a network marketing company they give you the opportunity to earn money by reselling them yourself as a distributor (which I'll tell you more about in a moment).
So what exactly are the products that Youngevity sell? Let's take a closer look…
What Are Youngevity's Products?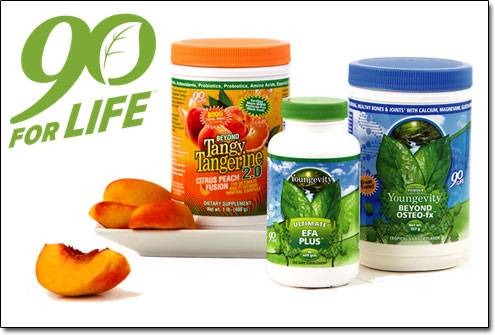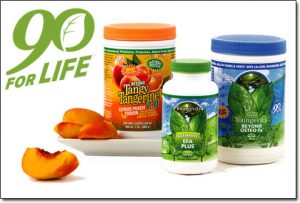 Usually, when I review a network marketing company I dig deep into the individual products to see if they provide value for money but with Youngevity boasting over 2,000 products, there is no way that would be feasibly possible.
Instead, I will summarize & give you an idea as to what types of things Youngevity sell whilst sharing my opinion on how I feel they compare to their non-network-marketing competitors.
So Youngevity sells products such as vitamins & minerals to aid people with their overall health & well being, but on top of that they also sell products designed to cater to specific requirements such as:
Weight Loss
Athletic Performance
Blood Sugar Control
Bone & Joint Care
Brain & Heart
Digestive Support
Anti-Ageing
Youngevity also provides a range of foods & supposedly healthy coffee/chocolate replacements, but on top of they even have products branching out into quite wildly different categories including things like:
Makeup
Hair Products
Arts & Crafts
Home & Garden
Pet Products
So it's safe to say that Youngevity certainly offers a variety of products which is actually quite uncommon for a network marketing company. Usually, network marketing companies have tiny product lines consisting of less than 10 or 20 products which leave their distributors struggling for flexibility.
It's, therefore, a thumbs up from me on that point, however several of their products have been slammed with some rather negative reviews online so whether they are paying attention to detail or just focusing on building as wide a range as possible it's hard to tell.
In my opinion, their products do also seem to be higher priced than that of their non-network-marketing competitors too but to be honest, this isn't uncommon, the products sold by network marketing companies are generally higher priced as this is how they're able to still make a profit whilst paying out commissions on several levels through their compensation plans.
Of course, they'll never tell you that's why their products are higher priced though, instead they'll claim that their products have some sort of unique selling point – just like how Youngevity claim their products are higher priced because they have a much higher absorption rate than vitamins purchased elsewhere. It could be true, but it could also be total BS… When it comes to network marketing companies I tend to lean towards the latter.
The Youngevity Compensation Plan Explained
As mentioned throughout this review Youngevity is a network marketing company, which to be honest you probably already knew as no doubt someone will have pitched you the opportunity of becoming a distributor.
For those that didn't know though & are unsure as to what a network marketing company is – let me explain before I get into the specifics of their compensation plan…
Basically, a network marketing company like Youngevity gives you the opportunity to earn additional money by signing up as a distributor & reselling their products. On top of this, they also give you the opportunity to recruit other distributors into the company & then you can earn from their efforts too if they also go on to sell products themselves (hence the term "network" as the goal is to build a network of distributors).
Personally, I'm kinda against network marketing companies because the whole thing is just way too pyramid-shaped for my liking – and even when they have a genuine product I still can't help but feel the whole thing is about recruiting.
Anyway, let's take a look at the Youngevity compensation plan to see how much you'll be able to earn as a distributor…
You'll earn 30% commissions on retail sales (aka sales made personally by you) & on top of that when you first start out they'll give you an additional 30% Quick Start Bonus too providing you meet set sales targets.
Then, for every four distributors you get to sign up you earn $100 once they too qualify themselves in the program & meet set sales targets. It sounds like a fairly easy task but recruiting is actually quite difficult (that's why I do this instead).
In order to get started as a distributor, you'll be required to purchase their Starter Pack which will set you back $115 & on top of this there's also an enrollment fee of $25 but this is waived if you buy in with the CEO Pack as opposed to the Starter Pack.
They claim the CEO Pack will help you make money faster but ultimately if you don't manage to make any sales it just means you're going to be stuck with more product. The Starter Pack is better to "try it out" in my opinion.
On top of those methods of earning there are also various bonuses that are paid out too. For example, there are weekly bonuses if you hit certain targets in sales, and for every 3 distributors you recruit that purchase a Starter Pack you'll get a Starter Pack for free.
You Might Also Like:
The Bottom Line – Should You Join Youngevity?
Don't get me wrong – as far as network marketing companies go I feel that Youngevity is pretty legit & there's certainly no truth to the Youngevity scam rumours that have been circling the internet.
I mean yes, it's fairly expensive to get started with Youngevity (the CEO Starter Pack will see you spending around $499) and it's going to take a LOT of work to break profit with the business so you do run a risk of losing money, but technically that doesn't make it a scam.
In my opinion, though there are better ways to make money & for that reason, I won't personally be recommending Youngevity to you. It would be wrong of me to suggest that you invest $499+ into a company when I know there are other ways you can make money without such large investments that in my opinion are actually easier.
So hopefully you found my Youngevity review useful, and hopefully, you can see why I've chosen not to recommend it. I feel that once upon a time this business was probably a great way to make money but these days with the internet there are just so many better opportunities in my opinion.
A Better Alternative
The sad truth is that unfortunately most of the programs promising to help you make money online are scams. I can say that confidently after exposing over 500+ of them here on this blog.
But the good news is that even though most of them are indeed scams, there are actually some very good programs in amongst them - some programs that can truly help you to earn money.
And out of all of the legit programs I've seen, the one I would recommend the most to anybody looking to get started online is Commission Academy. In my own opinion, that's the best place to start.
At Commission Academy, you'll be provided with everything you need (including the training & tools) to begin earning real money by promoting products or services for companies like Amazon online.
The best part is that there's literally no limit on the amount you can earn with it & the process is pretty simple which means that it's absolutely perfect for people that don't have much experience.
Some wealthy affiliates even earn as much as 5-figures per month... Or more!

I mean don't get me wrong, that kind of money won't just fall into your lap without doing any work... But the harder you're willing to work at it, the more you stand to earn with it.
So if you're looking to get started but don't know which route you should go down or which program you should join (and don't want to waste money on bogus things that don't actually work), then I'd highly recommend checking out Commission Academy first. You can learn more about it here.