Today I just happened to stumble across a website named Best Easy Work (found at BestEasyWork.com) which claims that it can provide you with a free 100% automated money making website instantly which can allegedly see you earning $500+ per day with ease…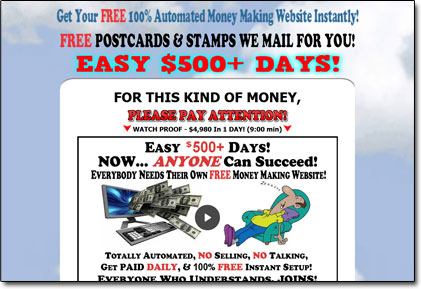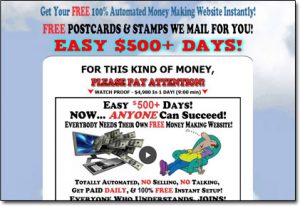 But obviously that's a pretty darn bold claim so what's the truth about it?
Can you really get an automated money making website from Best Easy Work & will it really see you earning so much as $500+ per day? Or is Best Easy Work a scam that you should just avoid instead?
Well thankfully you've decided to do your due diligence before signing up & came to this review first because I can tell you that Best Easy Work is certainly NOT what it seems. In fact as you'll soon see in this review it's actually very bad news…
What Is Best Easy Work?   |   How Does It Work?   |   Is Best Easy Work a Scam?   |   A Better Alternative
What Is Best Easy Work?
Best Easy Work portrays itself as being an "automated money maker" and you're led to believe by its creator Martin Ruiz that by signing up you'll be getting access to a free website that'll make you $500+ per day entirely on autopilot.

He says you don't any experience & nor do you need any technical knowledge – you just need to sign up & everything will be done for you so that you can begin making money absolutely instantly.
But could it really be true? And if it is then why isn't everybody doing this?
If people can really just sign up to a website & make $500+ per day on complete autopilot for free then why are people in the world still stuck in jobs they hate? Why don't they just sign up to Best Easy Work instead?
Well the answer to that is because as you likely already suspect, Best Easy Work is NOT what it seems & there is NO automated money.
The harsh truth is that most people who sign up to Best Easy Work will actually just end up losing money not making it, and they could be losing up to a whopping sum of $16,564 whilst Martin Ruiz (the creator) gets rich at their expense.
I mean don't get me wrong, there is the possibility to make some money with it – but when I explain how it all works below you'll see why you likely won't want to get involved with it & why most people will spend more than they ever make…
How Does "Best Easy Work" Work?
So despite the Best Easy Work website claiming to give you your own "automated money making website", that's not actually true. You don't really get a website at all, instead you just get the ability to promote the Best Easy Work website to others.
And that's what the whole thing is about, promoting & recruiting – because your job is to invest via Best Easy Work & then get others to do the same.
So upon joining Best Easy Work "for free" you'll then be heavily pressured into upgrading to the higher levels that are inside, which could end up setting you back a total of $16,564.
And if you don't spend the full $16,564 then you won't be able to earn from all of the levels – instead your commissions will just be passed up to the next person that is upgraded higher than you in the system.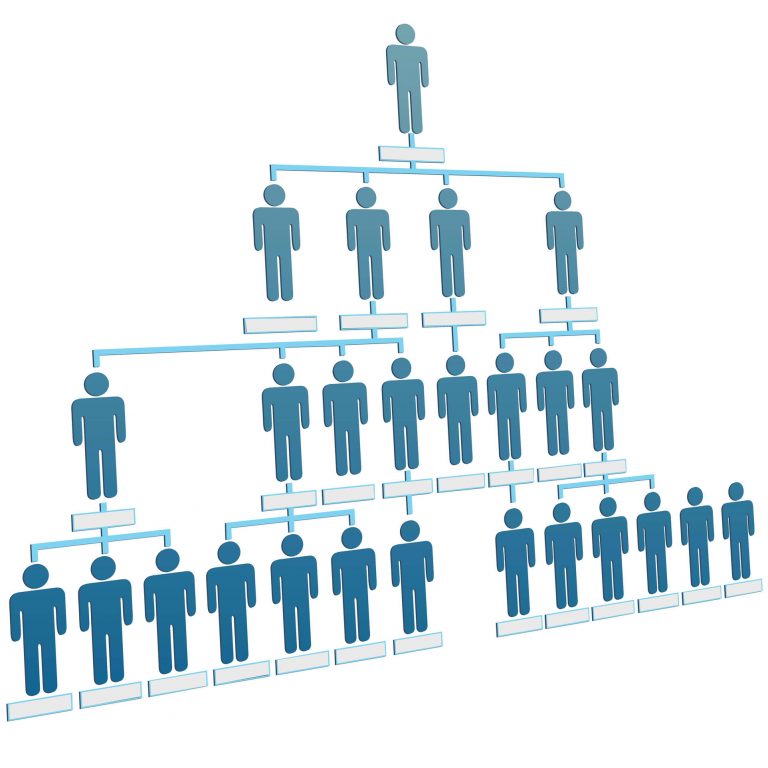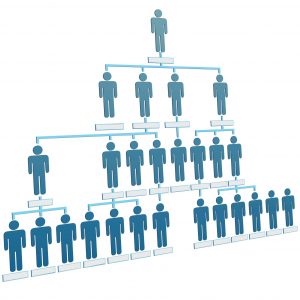 The problem though is that there is NO automation involved, which is not what you're told.
Instead if you want to stand any chance of actually making money from the Best Easy Work website then you must promote your link to others yourself & get them to sign up & invest.
If you fail to get anybody to invest then you will fail to make any money, and you will just lose your investment – which is what happens to the majority of the people who sign up to these types of things (known as pyramid schemes).
Not to mention the fact that because of the lack of product it is actually illegal to participate in.
So the other problem you have is that you could invest, and then the whole thing could just get shut down by the FTC the very next day. That would also mean that you'd simply lose your investment too, so it's very risky.
And it's not uncommon for the FTC to shut these types of schemes down without warning. Not long ago they shut down both Digital Altitude & MOBE (which worked in a similar way) and thousands of people lost everything.
The reality is that schemes like Best Easy Work are just setup with the primary goal of making the creator wealthy at the expense of those that join. Anybody else that manages to make money essentially just got lucky.
And even if you do manage to find yourself making something with it, it is definitely not a long term solution for making money as it will inevitably end up getting shut down at some point so sooner or later your income will die off.
Therefore rather than wasting time building an income with a business where it will inevitably collapse in my opinion it is a much better idea to just build up something that's sustainable & will last for the long-term.
One of my top recommendations for that is something called affiliate marketing which is where you promote products/services online in return for commissions. It's the same way I make most of my own money online.
What's great about affiliate marketing is that your earnings are completely uncapped. The harder you work the more money you'll make.
Plus you can even get started with affiliate marketing for free over at Commission Academy (and it's a perfectly legit method for making money so no worry of it ever getting shut down or anything like that).
But anyway back onto Best Easy Work, I think it's time for…
Is Best Easy Work a Scam?
Well I guess that depends on how you define scam, because yes – it is indeed "possible" to make money through the Best Easy Work scheme however in my opinion it is extremely unlikely that you will. You'll just be much more likely to end up losing it indeed.
Plus even though you can "potentially" make money with it, the whole thing is extremely misleading. The entire website makes out as if you're going to be earning money on complete autopilot but that is simply not the case.
To stand any chance whatsoever of making money through the Best Easy Work scheme you must work hard recruiting others & trying to get them to invest because you'll only get paid when they buy in just like you did.
And with that in mind it's also worth me pointing out once again here that the Best Easy Work website is not a legitimate business model, it's just a pyramid recruiting scheme that has no real products whatsoever (which is also illegal).
Therefore I personally will not be recommending you get involved with Best Easy Work because I believe there are many better legitimate alternatives for making money that you could try instead.
And as I mentioned earlier in this review one of the best ones in my opinion is something called affiliate marketing which you can get started with for free over at Commission Academy. It's the same way I personally make most of my own money online.
With affiliate marketing you simply connect people with products/services online & get paid commissions in return & there's no limit on the amount you can earn. The harder you work the more you can make.
If that sounds like something you'd be interested in then I definitely recommend you check out Commission Academy but whatever you decide to do I just sincerely hope that my review of Best Easy Work here has given you a good insight into how the whole thing really works & hopefully you can now see why I think it's not so great as it seems.
Feel free to leave any comments or questions below too. 🙂
A Better Alternative
The sad truth is that unfortunately most of the programs promising to help you make money online are scams. I can say that confidently after exposing over 500+ of them here on this blog.
But the good news is that even though most of them are indeed scams, there are actually some very good programs in amongst them - some programs that can truly help you to earn money.
And out of all of the legit programs I've seen, the one I would recommend the most to anybody looking to get started online is Commission Academy. In my own opinion, that's the best place to start.
At Commission Academy, you'll be provided with everything you need (including the training & tools) to begin earning real money by promoting products or services for companies like Amazon online.
The best part is that there's literally no limit on the amount you can earn with it & the process is pretty simple which means that it's absolutely perfect for people that don't have much experience.
Some wealthy affiliates even earn as much as 5-figures per month... Or more!


I mean don't get me wrong, that kind of money won't just fall into your lap without doing any work... But the harder you're willing to work at it, the more you stand to earn with it.
So if you're looking to get started but don't know which route you should go down or which program you should join (and don't want to waste money on bogus things that don't actually work), then I'd highly recommend checking out Commission Academy first. You can learn more about it here.