Congressional Checks – free checks paid to the Americans for doing nothing… Is this true? Zachary Scheidt stands firm by his claims. Hundreds of my US-based followers have encouraged me to reach the truth behind this alleged Congressional Checks scam.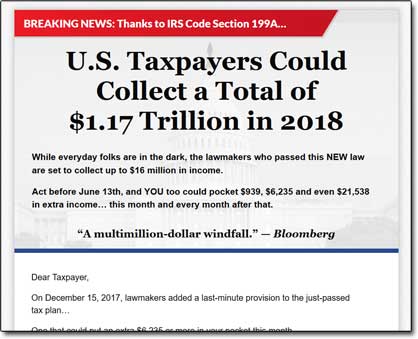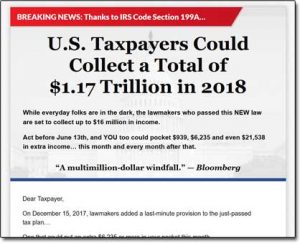 If you live in the US then you have every reason to expand your sources of income. What could be a bigger gift than the consistent provision of government-backed checks?
Do the Americans really have the opportunity to receive congressional checks without really serving the state? Do Congressional Checks even exist? In this Congressional Checks review, I'll reveal the truth hidden behind Scheidt's claims.
What Are Congressional Checks?   |   How Do Congressional Checks Work?   |   Is Congressional Checks a Scam?   |   A Better Alternative
What Are Congressional Checks?
Unfortunately, I have no idea about the taxation laws and the concept of macroeconomics. This is why it took much longer to reach the truth & publish this review. I consulted some economic and finance experts to know what's going on in Scheidt's mind who has made a huge claim that according to the updated tax code related provision, the Americans now have the right to collect their Congressional Checks. He further claims that you don't have to be a government or state employee. You just need to be a US citizen to receive the check on regular basis without even serving any state department.
CNN Never Knew?
This is not a minute claim rather it involves government and state. How is it possible that CNN has never talked about such a provision? It could have been the year's top breaking news! Is there only Zachary who is allowed to access the authorities to secretly reveal such a huge story?
Scheidt suggests that you become eligible for the reception of Congressional Checks only after signing up to a list. The whole information which has been provided in the PDF file is actually confusing. It doesn't lead you anywhere but opens doors to further confusions. The content misleads the readers…
Deceptive and Irrational
The advertisements are tricky and fake. Especially the one presented as Yahoo's highlighted story. This is a masterly-done award winning editing of digital information. Once again, the same question strikes back! Yahoo features a top story and CNN or any other US based channel misses the important news.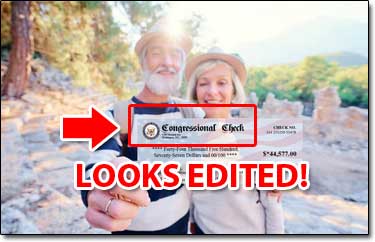 Zachary also signifies to the legal aspects about this mysterious provision, by referring to some sections and acts. He claims that you could become eligible to receive regular checks worth over $6,000. Let's agree for a second! How does it work then? Even if we take it as true for a while, there must have been an explanation.
How Do Congressional Checks Work?
Scheidt seeks his opportunity to put an allegation on congressmen by claiming that they do receive millions in the form of cheques and they hide it under the table because most of the Americans don't even claim for these cheques. People don't even know about Congressional Checks so there is no point of claiming for a check. All these undelivered checks fall end up into the pockets of various congressmen. Wow, I must study hard to become a congressman in future!
All the images of the checks presented by Scheidt are absolutely fake. He also plays the familiar trick which most the people use when making such demonstrations. He gives a deadline i.e. June 13, before which you must act if you want to receive your checks. He actually keeps changing this deadline as he edits the video by replacing this segment with a new date (just like Matt Badiali's Freedom Checks website). He does it consistently and you can also judge it by comparing the flow and sound of this segment with that of the rest of the video. This is the trick that's often used by sellers in an attempt to trigger a sense of urgency. Sellers always want you to make a quick decision because this is the easiest way to take an unwise step.
There are contradictions as well. Different Congressional Checks advertisements call it provision backed by the government and state law. But during the video, Scheidt doesn't talk anything about the law he also makes it clear that Congressional Checks have never been backed by the government. I doubt if there is a single mind working behind this whole game. The contradictory statements hint towards a plan made by more than one person. Maybe, more than one individuals are using the same game plan with slightly different stories.
40-Minutes of Rubbish!
I spent over 40-minutes watching this video which actually frustrated me because even after watching the whole video, I did not get to find out exactly what a Congressional Check is… More than half of the video just promoted the fake screenshots of advertisements and checks. After each point, it seems as if Scheidt is going to define Congressional Checks but he never does. It was perhaps the most boring, frustrating and annoying 40-minute slot of my entire life.
Congressional Checks – A Self-Created Term
The truth is, nothing in the US bears the name Congressional Checks! If you go through the PDF book, you'll notice that Scheidt is actually trying you to trap in investment business. You may link it to stock exchange or share trading.
Initially, Scheidt claims that the books doesn't carry a price tag and it will be delivered for free. But with the passage of time, the price of the book suddenly rises above zero and reaches $43.95. He actually names it the processing free but actually it's the money which Scheidt wants to rob from each of his visitors.
Is Congressional Checks a Scam?
The Congressional Checks website is based on misleading information, highly suspicious claims, and contradictory statements. The scale of the subject is so prominent that you can easily verify it from various sources. Obviously, if you drag in something related to state law or the government itself, the verification process will be quick and easier. What you get from Scheidt is just a book for $43.95. If this book contains some value and educates you about something significant then we may have a soft corner for Congressional Checks.
In my opinion it's all very similar to the Freedom Checks website which was not so long ago launched by a guy named Matt Badiali, and that particular website as reported by it's customers eventually attempted to push people into parting with thousands of dollars… I therefore suspect the Congressional Checks website will ultimately do the same behind the scenes.
I imagine the $43.95 fee is merely an initial "lure" to separate the buyers from the tyre kickers & that at a later date people will be pushed into parting with more & more money with the promise of making more back… But the promises will likely fail to materialize.
As far as I'm concerned, scam or not there is simply no need to risk money on an over-hyped program like Congressional Checks as there are plenty of legitimate & proven programs already out there like Commission Academy for example.
Rather than spending money on newsletters & relying on trading in the "hope" that you'll make money you could join a free legitimate program like Wealthy Affiliate & actually follow a proven process to begin building a real income online, without the risk.
Anyway that's just my two cents but overall I certainly won't be recommending the Congressional Checks program to you – instead I'll actually be advising that you avoid it because in my opinion it looks like bad news. Hopefully this review gave you a good insight into it though & hopefully you can see why I've come to that conclusion.
If you do however happen to have any further questions or comments then don't hesitate to leave them below & I'll do my best to get back to you as quickly as possible.
A Better Alternative
The sad truth is that unfortunately most of the programs promising to help you make money online are scams. I can say that confidently after exposing over 500+ of them here on this blog.
But the good news is that even though most of them are indeed scams, there are actually some very good programs in amongst them - some programs that can truly help you to earn money.
And out of all of the legit programs I've seen, the one I would recommend the most to anybody looking to get started online is Commission Academy. In my own opinion, that's the best place to start.
At Commission Academy, you'll be provided with everything you need (including the training & tools) to begin earning real money by promoting products or services for companies like Amazon online.
The best part is that there's literally no limit on the amount you can earn with it & the process is pretty simple which means that it's absolutely perfect for people that don't have much experience.
Some wealthy affiliates even earn as much as 5-figures per month... Or more!

I mean don't get me wrong, that kind of money won't just fall into your lap without doing any work... But the harder you're willing to work at it, the more you stand to earn with it.
So if you're looking to get started but don't know which route you should go down or which program you should join (and don't want to waste money on bogus things that don't actually work), then I'd highly recommend checking out Commission Academy first. You can learn more about it here.