The Digital Income Method system which has been launched by a guy known online as Mack Mills is yet another program that boasts bold income claims & promises of easy riches.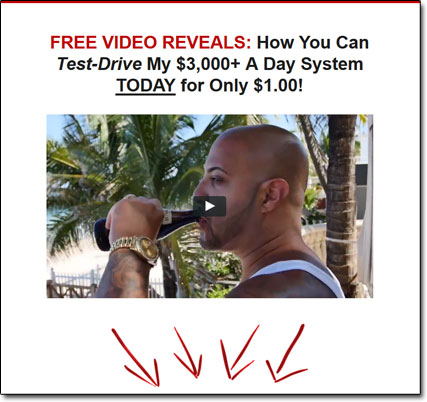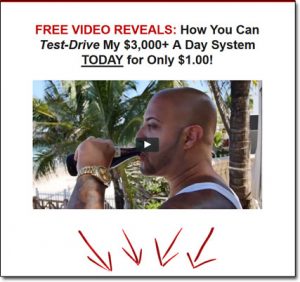 In this review, I'm going to be taking a closer look at this system to find out what it's all about, how it actually works & to see if it actually delivers on any of its promises.
So if you've come across the Digital Income Method system and you're trying to figure out if you can actually make money with it then you can rest assured that you've landed in the right place to find out. I'll be uncovering everything right here.
What Is Digital Income Method?   |   How Does It Work?   |   Is Digital Income Method a Scam?   |   A Better Alternative
What Is Digital Income Method?
The Digital Income Method isn't actually a system in itself as such, it's merely a sales funnel that's been put together to get you to buy into the high-ticket network marketing opportunity named Digital Altitude.
You'll realize this when you hit the "Start Your Trial" button & find you're taken to the Digital Altitude (also known as Aspire) order page which is a system that's actually been created by Michael Force.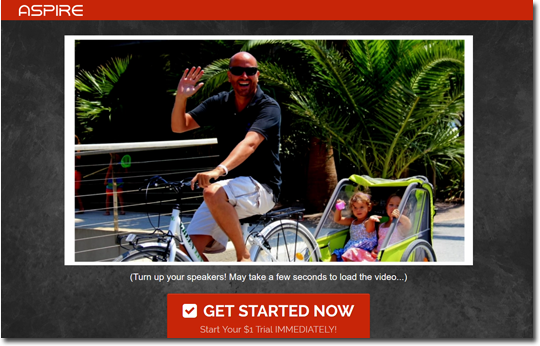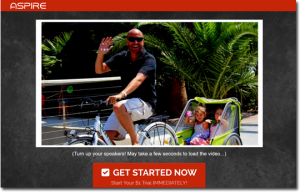 Michael was previously a top-earner in a company named MOBE which is something you may have heard of.
Whilst MOBE is a legitimate business model, it's what's known as a high-ticket opportunity which basically means they sell expensive courses & pay hefty commissions to their affiliates that promote them.
Understandably that may initially sound enticing but the problem is that it's a "pay to play" style program. This means that in order for you to become eligible to actually earn commissions on the products you must first purchase them yourself.
Because of this business model MOBE has received a lot of complaints & sour reviews. Some have even gone as far as to class it as a pyramid scheme (but I'm not going to make comment on that).
And the reason I've brought MOBE into it is that Digital Altitude follows a similar sort of business model, in the sense that it's yet another high-ticket "pay to play" style program.
Sure there's the potential to earn the big commissions that you're promised in the various sales videos, but in order to "unlock" those, you're going to be required to invest quite a lot of money upfront which in my opinion is something that introduces a lot of risks.
If it was an automated money-maker (like it's often made out to be) then it might be a different story, but it's not. In fact, in order to succeed with Digital Altitude (or any other high-ticket network marketing opportunity like it), you're going to be required to put in a LOT of hard work.
The sad truth is that the majority of the people who invest in these types of programs fail, without even managing to recoup back their initial investment.
That's why after personally joining Digital Altitude to try it out I decided not to pursue it & left shortly after.
How Does It Actually Work?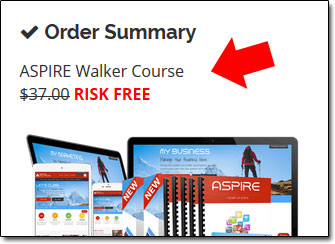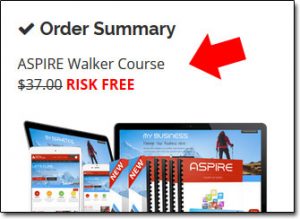 Basically, you're given the opportunity to join Digital Altitude for either $37, $1, or free… To be honest, it doesn't really matter how you get in, they just want you in.
That's because once you're in you'll be assigned a "personal coach" whose real role is to simply build a relationship with you & then nudge you into upgrading to the higher packages that are found inside.
These packages cost thousands of dollars & as you progress through the steps inside of the system you could potentially find yourself racking up a total bill of around $50,000 (which is the cost of the entire product line).
Once you've purchased one particular product you'll be passed onto another coach who'll attempt to sell you the next product in the line. If you happen to make the decision not to purchase a particular product then you're pretty much forgotten about & left to go your own way…
Then after completing the training you're given the ability to become an affiliate for an extra $19 or so per month which enables you to resell the products onto other people and earn commissions at their expense (in an effort to desperately try & recoup your initial outlay).
And in case you're wondering, the courses consist of various internet marketing modules & events.
Theoretically, after completing a $50k+ course, you would expect to be an internet marketing whizz & be ready to make it rain with commissions but unfortunately, that's not the case.
In fact for the money I actually believe the course to be of little value as it's highly geared towards the reselling of Digital Altitude itself & doesn't really give you any solid skills that you can take away & apply to other business models.
After looking back over what I've just written about how the business model works I keep thinking I must have left something out because of how few words I've managed to explain it in, but that's because it really is so simple… It's literally a case of buy-in yourself, then re-sell it onto other people.
Oh & not forgetting that it's a network marketing opportunity too which means you're true success lies in getting people to "duplicate".
Basically as well as being able to earn your own commissions, you'll also earn commissions on the performance of your team members too (providing you've subscribed at the level to do so).
This means that if you want to see the truly passive commissions that are advertised throughout the various sales videos then you can expect to spend a lot of time training up your new team members, who in traditional network marketing fashion will no doubt then go on to quit on you anyway.
You Might Also Like:
Is Digital Income Method a Scam?
One thing I want to make clear is that I'm not branding this opportunity as a scam as there is the potential to make money, however, due to the level of investment (and hard work) required for you to begin generating the advertised commissions I won't be recommending this as a system that you should join.
Ultimately this is not a newcomer-friendly system, despite it being made out to be.
The chances are that if you are a newcomer & you do get involved with this system you will fail & find yourself out of pocket. When it comes to high-ticket opportunities like this very few people manage to make it work & those that do generally already have some sort of background in online or network marketing.
For a newbie (and to be honest even an advanced marketer) I simply feel there are much better alternatives that will give you much more value & help you see much better results without having to put down such a hefty initial investment.
So on that note that's me signing out, but before I do I'd just like to say that I hope you found this review useful & that it provided you with the information that you were looking for. If you feel that it didn't & you still have questions then don't hesitate to leave a comment below as I'm always happy to help you out with any queries that you might have.
A Better Alternative
The sad truth is that unfortunately most of the programs promising to help you make money online are scams. I can say that confidently after exposing over 500+ of them here on this blog.
But the good news is that even though most of them are indeed scams, there are actually some very good programs in amongst them - some programs that can truly help you to earn money.
And out of all of the legit programs I've seen, the one I would recommend the most to anybody looking to get started online is Commission Academy. In my own opinion, that's the best place to start.
At Commission Academy, you'll be provided with everything you need (including the training & tools) to begin earning real money by promoting products or services for companies like Amazon online.
The best part is that there's literally no limit on the amount you can earn with it & the process is pretty simple which means that it's absolutely perfect for people that don't have much experience.
Some wealthy affiliates even earn as much as 5-figures per month... Or more!

I mean don't get me wrong, that kind of money won't just fall into your lap without doing any work... But the harder you're willing to work at it, the more you stand to earn with it.
So if you're looking to get started but don't know which route you should go down or which program you should join (and don't want to waste money on bogus things that don't actually work), then I'd highly recommend checking out Commission Academy first. You can learn more about it here.