In this review I'm going to be taking a closer look at the Entrepreneur Jobs Club program which claims it can enable you to earn millions, yes millions with something called high-ticket affiliate marketing.
With a bold claim like that you'll probably be wondering is it really legit – or is the Entrepreneur Jobs Club a scam that's merely out to part you with your hard earned cash & make the creator wealthy at your expense?
Well you'll be glad to know that's exactly what I'll be finding out in this Entrepreneur Jobs Club review & I'll also be uncovering how it all works & most importantly whether or not you can really make money with it.
So basically if you've been thinking about getting involved with this program then you can rest assured that you've landed in the right place to find out everything you need to know about it before you do.
What Exactly Is The Entrepreneur Jobs Club?
As I briefly touched on above the Entrepreneur Jobs Club is something that claims to be able to teach you how you can make money through high-ticket affiliate marketing – however the thing that initially worried me is how the EJC is actually being promoted.
That's because I originally came across the Entrepreneur Jobs Club through an article I read on the Forbes website, or at least what I thought was the Forbes website but was actually a fake news site.
The people behind this system (or an affiliate promoting it) had created a duplicate of the Forbes website & put together an article in which the American Shark Tank judges had supposedly recommended this system as you can see below: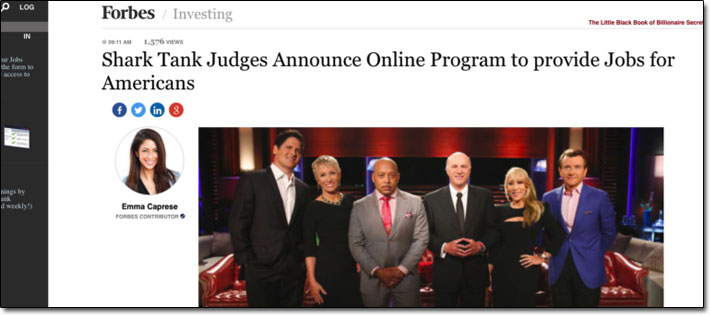 However in reality the article was totally fake & had been put together purely in an an attempt to convince you to buy into the Entrepreneur Jobs Club program which made me very sceptical indeed.
After all if this program can really show us how to make millions through high-ticket marketing as it claims then why does it need to to pull deceitful marketing stunts like this to get people to sign up with it?
Here's How It Really Works…
Since the website itself for the EJC program didn't really go into any sort of great detail with regards to explaining how it actually works I decided to do some research & it quickly became clear what it was all about…
The Entrepreneur Jobs Club program isn't actually a program at all – it's just a sales funnel that's been put together by an affiliate of MOBE in an attempt to get you to buy into the MOBE business opportunity.
I've actually seen several sales funnels launch recently that were all promoting the MOBE opportunity – I can only imagine that the official MOBE pages have become a little ineffective & so people are feeling the need to create their own in an attempt to keep getting people to sign up to it so that they can earn commissions.
Some of the other ones I've come across include the Online Profits Breakthrough system & the Borderless Income System. They are not necessarily scams but I don't recommend them (you'll see why).
Firstly Let Me Explain MOBE…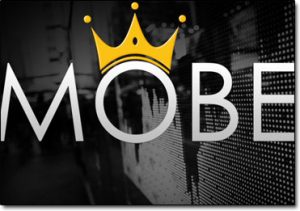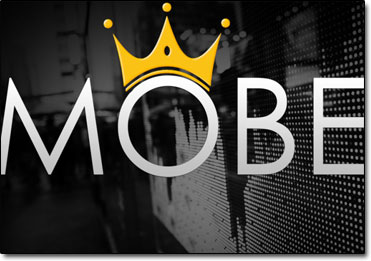 Since the real opportunity that you'll be buying into here is MOBE & not the Entrepreneur Jobs Club program you'll probably want to know what the heck MOBE's actually all about & whether it's worthwhile.
So let me start by pointing out that MOBE is what's known as a high-ticket network marketing opportunity, which in short basically means that they sell expensive products & give people the opportunity to make money by reselling the products onto other people.
And with it being a network marketing company as opposed to being restricted to earning income from your own efforts you can also recruit other people into the business & earn from their efforts too.
However the problem is that it's also a pay-to-play program which means that if you want to earn commissions by reselling the products then you'll firstly actually need to purchase the products yourself.
This might not initially sound too bad but when hear that the products combined cost around $50,000 you can probably see why I don't really recommend this program – especially if you're just starting out.
I mean don't get me wrong it's technically legit & you can definitely make money with it but in my opinion spending that kind of money before you've even got the ball rolling is just way too risky.
Anyway Back To The Entrepreneur Jobs Club…
The big problem here with the EJC program & the other similar sales funnels that are all promoting MOBE isn't that they are scams, it's that they basically fill you with misleading information.
I mean as a I mentioned above in itself MOBE is a legitimate opportunity (albeit risky) – however to make money with MOBE you'll be required to put in a lot of work & spend a lot of money.
So if that was laid out clearly before you got started then it wouldn't be too much of an issue – but as you can see the Entrepreneur Jobs Club program is selling you on the promise of being able to make fast, easy money.
Whilst the internet is fantastic tool for helping people build businesses sadly it's not magical & therefore there is no such thing as fast, easy money like these programs are making out – it still takes work & time.
$97 Is Just Where It Starts
As you are probably aware the cost of joining the Entrepreneur Jobs Club seems to cost just $97, but let me tell you that this is just the starter product in a long line of expensive upsells.
After spending the $97 to buy into the program (MOBE) you'll then be assigned a "personal coach" who's said to be there to help you through the training steps, but in reality they're there to nudge you into purchasing the higher priced products as you progress through the program (like we seen with Digital Altitude).
Yes the majority of these coaches are internet marketing experts & yes I have no doubt that they can & do help you out, but it's clear to me that their main purpose is to get you to upgrade into the higher levels.
The help you want will always be available by upgrading to the next level, and not before – if you catch my drift.
So you just need to know that if you do sign up to this program then you should expect to be spending a lot more money – if you think you'll be able to make the money shown in the videos at the $97 level, think again.
My Verdict – Is The Entrepreneur Jobs Club a Scam?
Do you know what – I am actually going to come out & say that yes, the Entrepreneur Jobs Club program is a scam. I was kind of on the fence about saying that because MOBE itself is technically legit, but I believe the way that the Entrepreneur Jobs Club promotes itself & promotes MOBE is very misleading & is done in a way to basically just part you with your cash.
Ultimately it's not something I recommend because it's something that's going to see you spending an awful lot of cash before you even get the ball rolling which in my opinion is just too risky.
There are plenty of other ways that you can make money online without spending those excessive amounts just to get started and for that reason this particular program is going to be getting a thumbs down from me.