The CBD industry is on the rise & is expected to accumulate billions by the year 2023 – this is what the enthusiasts claim these days. Well, such claims are mainly propagated to market money-making opportunity and one of these is HempWorx.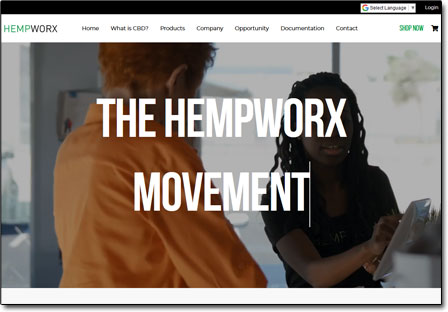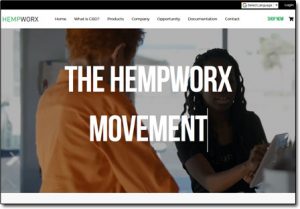 We have invested quite a bit of time and effort to gain an insight into this potential income-generating opportunity.
Now we are ready to present our honest HempWorx review. This is going to cover the introduction to the system and the exact workings of HempWorx.
There are people who really think that investing in and promoting CBD related products is going to return big. But is it really that easy for all? In this HempWorx review, you will find out exactly who HempWorx is for and who needs to avoid it.
What Is HempWorx?   |   How Does HempWorx Work?   |   How Do You Earn Money With HempWorx?   |   Is HempWorx a Scam?   |   A Better Alternative
What Is HempWorx?
By definition, we would call it a network marketing company that promises you to serve you with top-quality Hemp/CBD products. According to their claims, HempWorx is the best investment opportunity for anyone who wants to be a successful entrepreneur.
HempWorx was established a couple of years back in 2017 and it emerged as a merger with a popular scheme called My Daily Choice. Jenna Zwagil and Josh are the founders of the company and according to them, they sell top-quality CBD oil extracts while paying high percentage of compensation amount.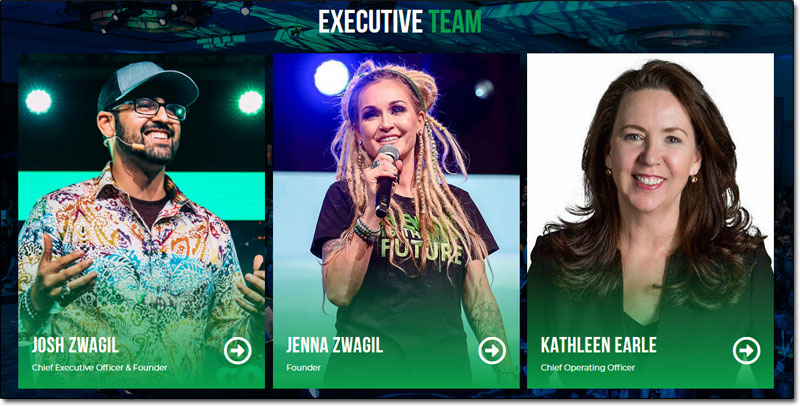 There is no doubt that the CBD industry is actually on the rise. Advertisers make full use of certain research studies which somehow came to the conclusion that CBD extracts are actually phenomenal when it comes to the treatment of various diseases.
Some facts however are obviously exaggerated along the way and some are rejected by various other scientists but still the popularity of these products is growing and we can't deny this fact. It was literally the only other day I reviewed yet another CBD related business opportunity named the 90 Day CBD Challenge.
HempWorx is offering a promising range of CBD products including CBD oils, creams, coffee and creamer, and CBD dog treats. They invite you to join their platform so that you can earn commissions for selling their products. This is basically a similar concept that we saw with the Affiliate Rewards Program (My Daily Choice).
How Does HempWorx Work?
Like all conventional MLM platforms, you can earn money either by selling their products or recruiting new members. For that, you need to get HempWorx Affiliate membership. Basically, you need to buy a product pack as well as pay the activation fee worth $20. It will allow you to access the starter kit.
As far as the price of the product packs is concerned, the minimum you can opt for is the $69 product back called the Builder Pack. It means that you need to invest $89, to begin with (taking into account the $20 activation fee).
If you don't want to pay the activation fee then you have the option of becoming the Preferred Customer. You sign up for auto-ship and it allows you to bring in other members. In return, you get products for free. You get one product against every three successful referrals.
And to be honest this is one of the reasons I tend to advise against joining a multi-level-marketing company, because more often than not you're pushed to spend money in order to make money & as a result most of the people end up LOSING money rather than making it.
As shown below a snippet from a report published by the FTC shows that less than 1% of participants of MLM's actually manage to make a profit which is just an absolutely shocking figure in my opinion: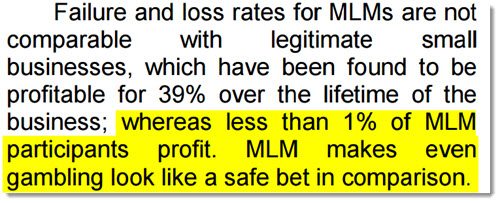 As far as I'm concerned there are much better alternatives available. For example rather than joining an MLM like HempWorx to promote CBD oils where you have to pay to do so, you could just promote them as an affiliate for free.
So as an example you could sign up as an affiliate of Amazon (which is free to do) and promote the CBD oils found on their website… And more people are likely to buy from a company like Amazon because they already trust it.
If you'd like to learn more about promoting as an affiliate instead (which I believe is a MUCH better way to make money than joining an MLM) then you should check out Commission Academy as that's a training program where you'll learn exactly how to get started & achieve success.
You can even get started with Wealthy Affiliate for free too so it's definitely worth checking out either way. But moving back onto HempWorx for those of you that feel you're dead set on that particular company…
How Do You Earn Money With HempWorx?
They say that you can earn via the following ways:
Weekly payouts for Preferred Customer or Retail Commissions
Jump Start Bonus (which is also paid weekly)
Monthly Binary Commissions
Monthly Leadership Check Matching
Monthly Global Bonus Pool
One-Time Rank Bonus
Monthly VIP Auto Club
Monthly Elite Expense Account
The Jump Start Bonus is what they pay on a weekly basis for the business volume of purchases made via your downline (preferred customers and affiliates). This platform uses unilevel system…..level 1, level 2, level 3, down to level 10 which is structured somewhat like the image below: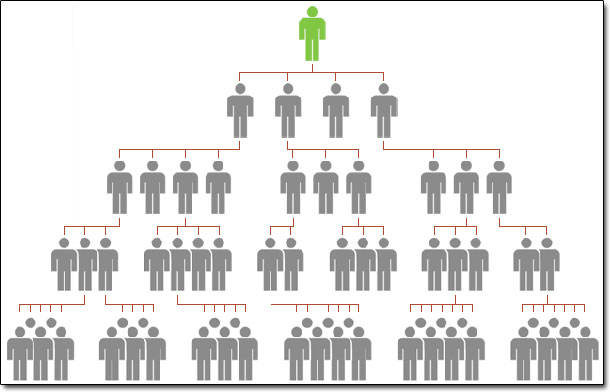 The leadership Check Matching is a certain percentage which you get from the Binary commissions earned by your downline in one month.
The Global Bonus Pool Program is 2% of the company's total global revenue. The qualifying affiliates get their share from this 2% of the total revenue. You either have to recruit 4 affiliates in a given month (or preferred customers). If you recruit 8, you get 2x times of the share and so on. The other way is to promote your rank above 5K affiliate rank. This will give to 2 shares of the Global Pool Check Program.
In short, there is a long list of numbers and calculations and you can keep playing with them the whole day. The thing here is, how realistic is it to generate 4 figures a month with this system?
Well we have dug in a bit deeper and found that less than 1% of the affiliates actually manage to earn full-time money through this program. Obviously, they are the ones who have experience in affiliate marketing and are making use of the right tools and platforms to get things done.
If you are a newbie, we recommend you to stay away from this thing because you stand less than 1% chance of making a difference to your monthly income with this system. It requires time, experience, and most importantly – marketing expertise to make things work.
Which brings me onto…
Is HempWorx a Scam?
At the end of this HempWorx scam review we can confidently call it a legitimate platform – but at the same time that doesn't mean the system is for everybody. Most money-making platforms (especially MLM's) claim that you don't need any expertise but trust us, you do need to have extensive experience and insight into digital marketing to make it work the way you want.
The CBD industry is flourishing and there is a demand for these products but the thing is that the competition is already high. You'd need to do something out of the box and you can't do it without proper marketing tools and strategy.
So overall I believe that whilst HempWorx looks like a great opportunity at a glance, in reality it is no different to other MLM's I have seen in the past & that's likely why the success rate is so low.
Therefore as I mentioned earlier in this review rather than joining an MLM like HempWorx I would recommend you just become an independent affiliate instead & go through a training program like Commission Academy as I believe that'll give you a MUCH greater chance of success.
I myself make most of my own money through affiliate marketing & that is why I strongly recommend it. All you have to worry about is connecting people with the products – whereas with MLM you have to work on not only promoting products but also training up the people you recruit to help them promote products too.
MLM takes much more work than affiliate marketing & it is also much more risky since you often have to spend money to stay a part of the opportunity. Affiliate marketing is therefore the hands-down winner for me & as I say you can get started with that for free over at Commission Academy.
Or alternatively you can also browse these other ways to make money online too.
But whatever you decide to do I just hope that my review of HempWorx here has given you a good insight into how the company really works & has helped you to be able to make a better decision as to whether or not it's really the right opportunity for you to join. If you still have any further questions or comments then feel free to leave them below. 🙂
A Better Alternative
The sad truth is that unfortunately most of the programs promising to help you make money online are scams. I can say that confidently after exposing over 500+ of them here on this blog.
But the good news is that even though most of them are indeed scams, there are actually some very good programs in amongst them - some programs that can truly help you to earn money.
And out of all of the legit programs I've seen, the one I would recommend the most to anybody looking to get started online is Commission Academy. In my own opinion, that's the best place to start.
At Commission Academy, you'll be provided with everything you need (including the training & tools) to begin earning real money by promoting products or services for companies like Amazon online.
The best part is that there's literally no limit on the amount you can earn with it & the process is pretty simple which means that it's absolutely perfect for people that don't have much experience.
Some wealthy affiliates even earn as much as 5-figures per month... Or more!

I mean don't get me wrong, that kind of money won't just fall into your lap without doing any work... But the harder you're willing to work at it, the more you stand to earn with it.
So if you're looking to get started but don't know which route you should go down or which program you should join (and don't want to waste money on bogus things that don't actually work), then I'd highly recommend checking out Commission Academy first. You can learn more about it here.