The My Online ATM system promises that you can make thousands of dollars per day quickly & easily online through some sort of done-for-you business model, even if you have no prior experience at working online before.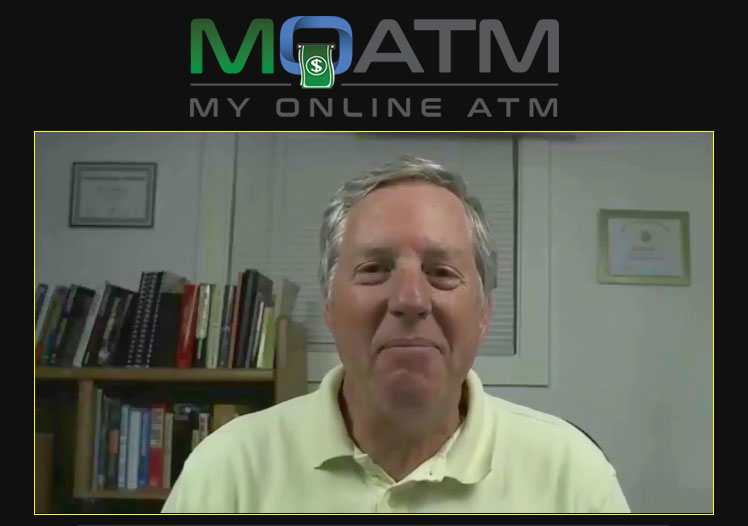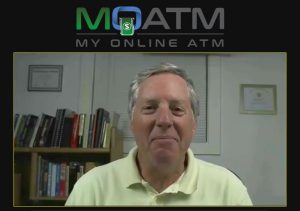 You're even told that you don't even actually have to know how it works to start making money which I think you'll agree, sounds like a pretty bold claim. So what's the deal?
Is it actually legit? Or is My Online ATM a scam that's set out to part you with your cash?
I've taken a closer look & in this review, I'm sharing my findings.
What Is My Online ATM?   |   The Problem   |   How Does MOBE Work?   |   Is My Online ATM a Scam?   |   A Better Alternative
What Is My Online ATM?
My Online ATM makes out to be some kind of "done-for-you" system that can almost instantly start generating you money online. You're told that all you need to do is buy into the system & that you can pretty much begin making money right away, even if you've never made a single penny online before.
However, the truth is that My Online ATM isn't a system at all – it's just a sales funnel that's been put together with the attempt of getting you to buy into an entirely different business opportunity altogether named MOBE (My Online Business Empire).
So basically what that means is whilst you're led to believe you'll be buying into the My Online ATM system what you're actually buying into is MOBE, which means when you hand over your cash that's the website you'll be forwarded onto… Essentially the My Online ATM system doesn't actually exist.
Why Would They Do This?
Basically, MOBE is what's known as a high-ticket business opportunity, this means that the company sells expensive products (products that teach people how to make money online) but on top of that, they also give people the chance to earn commissions by reselling the products onto other people.
Normally it wouldn't be worthwhile creating your own website to promote a company like this, but because MOBE's products are so expensive this means that the commissions they pay to affiliates are actually pretty high so people are creating websites like My Online ATM to try & increase their sales.
Ultimately when you buy into MOBE through the My Online ATM website the person that created the website will earn money & they'll probably be able to get more people to sign up by sending them to the My Online ATM website rather than the default MOBE sales pages because everybody else inside MOBE is using those same pages.
This isn't the first 3rd party sales funnel I've seen promoting MOBE either, I've actually seen quite a few – a couple of the most popular ones include the WiFi Millionaire system & the 21 Step Millionaire Coach system which you might have already seen promoted yourself.
The Problem With The My Online ATM System
OK, so we've determined that My Online ATM isn't actually a system in itself & that it's actually selling you into something called MOBE (which is technically legit) but there's still a big problem in my opinion.
The problem is that the My Online ATM website basically sells you into MOBE on a complete pack of lies. It's just full of hyped-up information & makes it seem like you'll be able to join and just start making money right away which completely isn't true.
Yes, you can make money with MOBE but in order to do that you'll be required to firstly invest a lot of money (because it's a pay-to-play program) and secondly put in a lot of effort because at the end of the day, it's a business opportunity with business being the key word.
When they say it's "done-for-you", yes there are some sales pages already created for you that you can promote but that's about it – you'll still be required to generate traffic & start making sales by yourself.
What I'm saying is that you can't just sign up & start making money automatically like the My Online ATM system kind of makes out that you can. Therefore whilst My Online ATM might not be a scam, it is definitely very misleading.
How Does MOBE Work?
Right, since MOBE is clearly the main opportunity here you're probably wondering how that actually works. I'll give you a brief explanation here but if you want to get the full rundown you can read my full MOBE review here.
Hint: To cut a long story I decided not to recommend it because in my opinion, I decided that the risk with MOBE proved to be far greater than the reward.
Anyway, basically as mentioned above MOBE is what's known as a high-ticket network marketing opportunity.
The high-ticket part means that the products they sell are very expensive. This is not good for the customers buying into the program (aka you) but it's good for the affiliates promoting it because it means they can get paid high commissions for making sales on the products.
The products inside MOBE are all dedicated to helping you make money online – they include things like training courses & tickets to live events etc. When I say they're expensive I really mean it as the full product line can add up to around $50k.
And because this is a pay-to-play program if you really want to see the most out of the program then you'll be required to spend that kind of money before you even get the ball rolling. That's because you can only earn commissions on the products you personally own so if you want to see the big $10k commissions promised to you in the My Online ATM video then you'll first need to invest a whopping $50k to qualify for them.
So with MOBE you'll basically go through the training which ultimately teaches you how to promote & sell MOBE onto other people. They claim the training is designed to help you start your own online business but you are definitely heavily pushed into promoting MOBE itself & that's why nearly everybody who goes through the program ends up doing exactly that.
This means that if you sign up to MOBE you should expect that the way you will be making money will be by getting other people to buy into MOBE.
You Might Also Like:
Things I Like About MOBE…
It is legit in terms of the fact that yes if you do promote it & make sales they will pay you (it's not just a scam that will disappear with your money)
If you work really hard then you can actually make good money with it because the commissions paid out on the products inside MOBE are quite large
MOBE have a sales team that will help sell products to the people that you have refer
Things I Don't Like About MOBE…
It's a pay-to-play program which means you can only earn commissions on the products you personally own, this means that you'll be required to invest a LOT of money to get the most out of the program
Due to the high level of investment, there's a lot of risks involved
The sales team that works for you when you promote the system will pester you to keep upgrading as you progress through the steps as a new member
The training is very heavily geared towards promoting MOBE itself so you'll ultimately find yourself selling MOBE onto other people to make money
Is My Online ATM a Scam?
Well, the real answer here is yes & no, because the program that it sells you into (which is MOBE) is technically legit – but the way it sells you into it by giving you lot's of misleading claims is definitely not legit.
Therefore I will probably be leaning towards saying that whilst MOBE isn't a scam, My Online ATM itself is a scam because it's telling you a lot of lies just to get you to part you with your cash & I believe that if you actually sign up to the program through that website you will find yourself disappointed at what you receive.
I hope my review has made sense to you & hopefully you can see why I've come to that decision about this system – but overall I definitely won't be recommending it as I believe there are better places for you to get started online.
A Better Alternative
The sad truth is that unfortunately most of the programs promising to help you make money online are scams. I can say that confidently after exposing over 500+ of them here on this blog.
But the good news is that even though most of them are indeed scams, there are actually some very good programs in amongst them - some programs that can truly help you to earn money.
And out of all of the legit programs I've seen, the one I would recommend the most to anybody looking to get started online is Commission Academy. In my own opinion, that's the best place to start.
At Commission Academy, you'll be provided with everything you need (including the training & tools) to begin earning real money by promoting products or services for companies like Amazon online.
The best part is that there's literally no limit on the amount you can earn with it & the process is pretty simple which means that it's absolutely perfect for people that don't have much experience.
Some wealthy affiliates even earn as much as 5-figures per month... Or more!

I mean don't get me wrong, that kind of money won't just fall into your lap without doing any work... But the harder you're willing to work at it, the more you stand to earn with it.
So if you're looking to get started but don't know which route you should go down or which program you should join (and don't want to waste money on bogus things that don't actually work), then I'd highly recommend checking out Commission Academy first. You can learn more about it here.