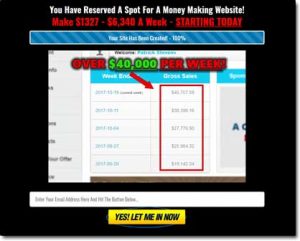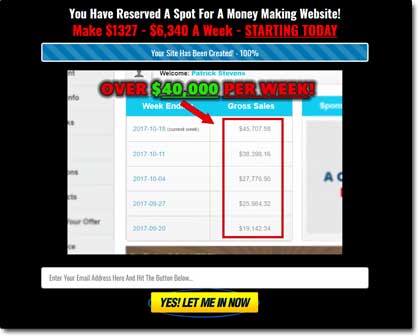 Here comes yet another make-money website or basically a single page advertisement promising you the ability to earn over $6,000 per week with little to no work. Well, clearly this is surreal so it motivated me to explore more about the new Partner With Patrick online money making program.
What do you think about this program? Have you ever heard of it before? Have you received an email about it? Today, I've decided to put together Partner With Patrick review to reveal the truth behind the bold $24,000 per month claim.
A lot of people have already posted comments about Partner With Patrick being a scam but I don't like to declare anything so bluntly without doing prior research. In this review, I'll actually walk you through some important points to justify my conclusion by the end.
What Exactly Is Partner With Patrick Scam?
Partner With Patrick is more like a simple advertisement rather than a website. The page merely contains a promotional video under the tag-line making a huge claim of generating massive income from at least $1,000/week to $6,000/week as shown below:

The video talks about a powerful system and its benefits. It also says that you've just been shortlisted and you'll be able to register with the program whenever you want. In addition, it talks about the limitation that the program offer will be pulled back after a certain membership limit.
Surreal Claims
The claims are absolutely absurd and it really doesn't make sense. If this system is so powerful then why doesn't he spend a little money to put together a better, more detailed website, make it professional, and make it look more trustworthy. I mean, the website is nothing more than a rough page which is usually put together when a new website is under construction.
$6k/month with little to no work doesn't really make sense either because even many of the hard working gurus don't manage to hit this level. I have tons of experience with online money making programs and believe me, without much work,  most people struggle to reach as much as $150 per week through even the most promising platforms.
The exceptions though are programs like Wealthy Affiliate – through programs like that you can learn how to build a much larger income, but you have to work towards it – money will not just fall into your lap like the Partner With Patrick claims it will.
Anyway according to the video presentation, the program is entirely "done-for-you" & automated. If this is true, it means that you don't need to really do anything in order to make it work. Once again, there is nothing on earth which generates you consistent income without requiring to do anything. Those who earn, really have to make their hours and days count. It doesn't just drop into your lap like I mentioned above. The universal law about earning money is simple – the more you work hard, the more you earn.
Such surreal claims actually oppose the natural order and this is what attracts the potential subscribers… Don't get tricked by it.
I Was Expecting More Details
I am so disappointed to know that the website fails to explain things clearly. The content is not enough. There is nothing which tells people how the platform works, what's ahead, how you get paid, and what type of activities will the system require from you. Everything is ambiguous.
This is a common trait of a get-rich-quick scam – and the reason they often keep the details hidden is simply because in reality the system doesn't really work… The whole thing is just a ploy to get you to part with your cash & then after doing so you're left to find out the hard way that you were merely lied to all along.
The Undeniable Proof!
Just visit the website yourself and scroll down till the end to read disclaimer. Here is what it says …
"The typical purchaser does not make any money using this system. partnerwithpatrick.biz does not guarantee income or success, and examples shown in this presentation do not represent an indication of future success or earnings."
I don't think there is a need for further justification. Such statements do occur on various websites but the problem is, we don't even care because we are used to these things and don't even try to read anything. We have developed a bad habit of hitting next/i agree/continue without even reading the policy or terms. It makes us suffer afterwards. I'll suggest you change this habit and pay close attention to these notices, especially on websites like the Partner With Patrick website which are seemingly too good to be true.
The Cost?
Amazingly, the Partner With Patrick program is available for only $47. Well, this is awesome! A program which is allegedly capable of generating you 1000s of dollars in a few days is available for just $47 (yes – that's sarcasm LOL).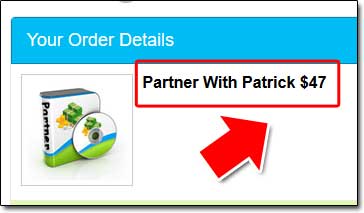 Why don't people quit investing $1000s in the tasks which yield no more than 10% profit? Why don't they make full use of such opportunities which require almost nothing but multiply the return by 100s? The answer is simple, they actually know how things work in life and what the money making game actually involves.
They know that programs like the Partner With Patrick program are just total BS.
How Does Partner With Patrick Work?
The same game features this system which we often see with many other make-money programs covering a bunch of offers and inviting people to join. This program is also doing the same. The man behind this program is actually just inviting you to join some programs which he promotes as an affiliate. When you join, you basically use his referral link.
Upon you subscription, Patrick – or whoever is the person behind this – will receive commissions. The game is simple and I've already reviewed dozens of similar offers, like the Envelope Work job site for example.
Once you join this program, you'll become the member of his network without actually knowing it. This is a network which involve no value. The money comes in the form of new subscriptions. Income is distributed in the form of commissions… Basically just like a pyramid scheme.
My Verdict – Is Partner With Patrick a Scam?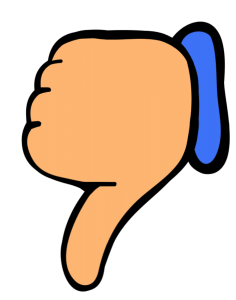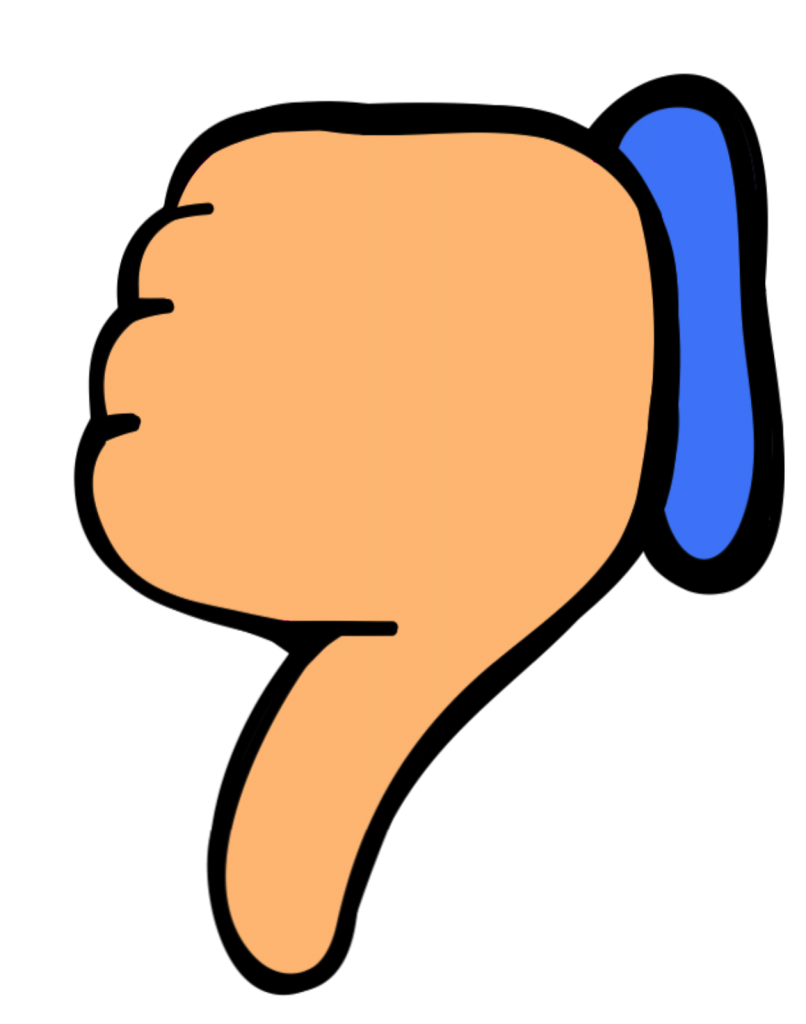 Yes, the Partner With Patrick program is definitely a scam and I certainly won't be recommending it to you. It's clear to me that it's been built upon lies & misleading claims purely in an effort to make the creator wealthy at your expense by tricking you into signing up.
If you were to sign up & hand over your cash I can assure you that you'd just be left feeling disappointed as there is no way on earth that the system will deliver upon it's promises… It just simply can't happen.
I've reviewed literally hundreds of these types of programs over the years & they are just total junk. If you really want to make money online then I suggest you avoid them & try out a legitimate program instead like Wealthy Affiliate.
You should know that in order to make good money online you will indeed have to put in quite a bit of work – but that's just life. There are no shortcuts, if you want something you must work for it. Don't get me wrong there are some things like paid surveys where you can earn money without much work but the problem is that you are only going to be earning peanuts through such things.
To see the programs where you can earn real money (and that are actually legit) I suggest you check out my top picks page here.
Anyway back onto the topic of this review, I hope it helped you get a better insight into how the Partner With Patrick system really works & more importantly I hope it helped you save your hard earned cash.
If you do happen to have any further questions or comments about it though then don't hesitate to leave them below & I'll do my best to get back to you as soon as I can. ?