There is an unending list of websites offering online money-making opportunities for people with authentic and reliable knowledge in any field or subject. JustAnswer is one of these websites which welcomes people to join and answer questions posted by others.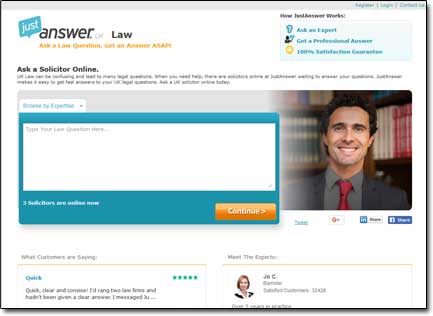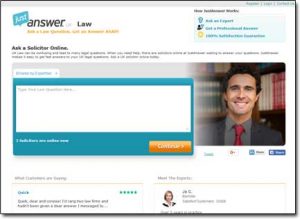 A few days back, one of my followers introduced me to JustAnswer jobs. If you have expertise in a subject or experience in any walk of life then you might consider joining this platform.
For that reason, I've decided to put together an honest third-party JustAnswer review because everybody needs to make sure that they don't waste their time and effort without any significant return.
As usual, I'll walk you through the introduction to the website, how it works, its compensation plan and legitimacy concerns. It is important to know about all these aspects rather than just making a blind decision which could end in a disappointment.
What Is JustAnswer?  |   How Does JustAnswer Work?   |   How Much Do JustAnswer Jobs Pay?   |   The Downsides   |   Is JustAnswer a Scam?   |   A Better Alternative
What Is JustAnswer?
JustAnswer is a simple website which encourages its visitors to ask anything they want to get quick answers from experts around the world. Basically, the website does the same as Quora as it aims at connecting people who need to know the answers to their questions, with those who may respond with the reliable answers, suggestions, and advice etc.
The process is simple, you just need to select the category and type the question in the given box. You have to pay a certain fee in order to post your question. This is how the website earns and pays money to its experts who respond to the questions with authentic answers.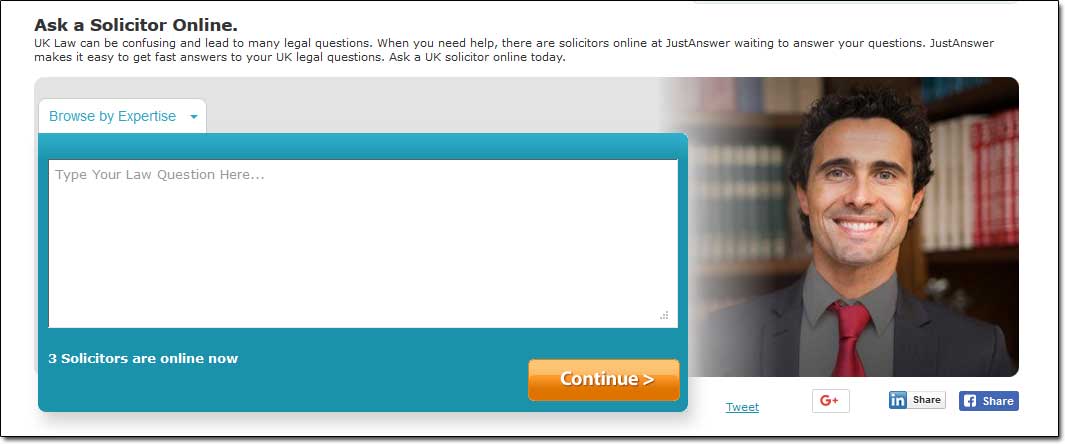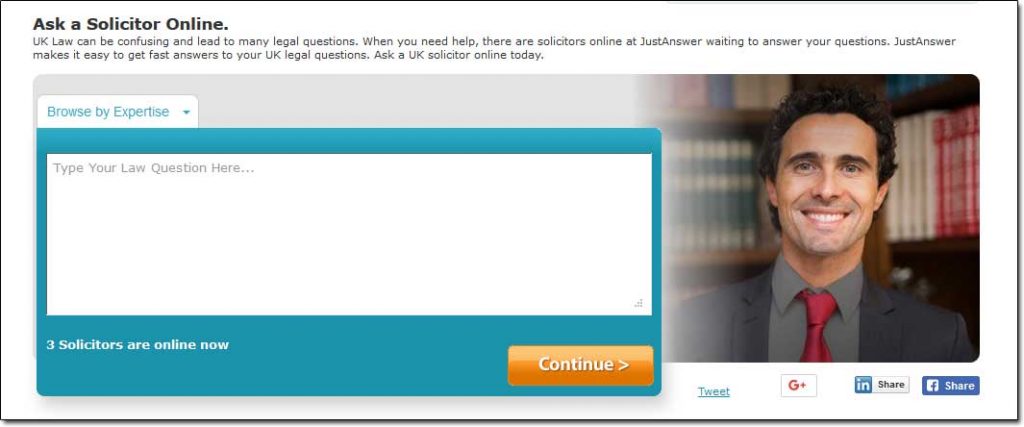 If you want to earn money from JustAnswer jobs, you'll apply for the job and pass through a simple assessment process. If successful, you'll be able to work from home, responding to the questions related to your selected category. You'll be free to work as much as you want. There are no scheduling restrictions so you can work whenever you're free.
How Do You Apply For JustAnswer Jobs?
First, you'll be asked to select a category of expertise from a list of over 175 options. After selecting the category, you'll be asked to submit the job application. To do this, you can upload your resume or at very least the basic information about yourself, your academic background and job history etc. Please note that they may ask you to submit relevant certificates as proof (depending on the selected category).
How Does JustAnswer Work?
The website maintains the database and the system matches the question-category with the experts' field of expertise. Relevant questions are displayed to experts who can then share their knowledge, advice, suggestion or answer etc. depending on the nature of the question.
Quality Checks
JustAnswer jobs require top-quality responses from the experts so there is no room for any slacking. The website administrators track the performance of each expert & it has introduced a ranking/rating system through which you're only paid if you maintain good ratings. The rating is based on the feedback from the members who've paid before posting their questions.

How Much Do JustAnswer Jobs Pay?
The earning level varies, mainly depending on the number of answers posted and the quality of the answers. You're free to work as much as you want or as less as your routine allows. The website advertises that some of their experts consistently cross the $1,000/month barrier.
Remember though that these are the exceptional cases and as a rule of thumb, every business advertises the exceptions so don't apply it to yourself as a beginner.
You'll only know the exact income level by joining the platform & trying it out as sadly the website doesn't reveal this secret. However, I think that as a beginner it will be much lower than the boasted earnings of $1,000 per month.
There are indeed alternative ways you can generate a full-time income online though if that's what you're looking to achieve. You can see a list of them by clicking here.
You Might Also Like:
The Downsides
I don't like the idea of depending on feedback to rate the experts. Generally, we see that feedback left online is often unfair, especially when someone has paid to ask a question. Even if the answer is 100% reliable, most of the members will show some level of dissatisfaction – maybe it's just human nature. Sometimes, we don't like certain pieces of advice & sometimes we just don't like to hear something even if it is true.
Some of the reviewers are of the opinion that the website administrators don't provide the experts who have higher rankings with frequent workflow. Rather, more and more questions are directed to the new experts just because they have to pay less compared to the experts with higher rankings.
My personal take on this is that it should not work this way because it'll dramatically hurt the credibility of the website and people will never return with new questions.
The arguments fail to convince me because it doesn't make any sense. In my opinion a website which is keen about the qualification of the experts would never make such a move which brings down the quality of their service.
Should You Apply For JustAnswer Jobs?
If you have a promising academic background or proof of professional experience then JustAnswer jobs may provide a good opportunity for consistent part-time online income… And potentially a full-time income too.
Is JustAnswer a Scam?
JustAnswer jobs are NOT a scam. They offer legitimate services and they have a logical system in place which doesn't reflect any malicious intention. They earn by providing the services and share a percentage of income with their experts.
Nothing is clear about how much you can earn per hour or per answer but one thing for sure is that your rating plays a huge factor in this regard. If you can take out a few hours from your daily routine, this opportunity may well wok the way you like… But make sure that you stay loyal, true and consistent to maintain your credibility as an expert in the long run.
Personally, though I don't like trading my time for money in such a way. I once did it when I first started out online & worked as a freelancer, but I found out something better & that was affiliate marketing. With affiliate marketing, you put in the same amount of work but over time you can build a passive income & then reduce the number of hours you work per day. If you're interested in that you can learn more about it over at Commission Academy.
Anyway, whatever you decide to do I just hope my review here has given you a better insight into the JustAnswer jobs platform & I hope it's enabled you to decide whether or not it's really right for you.
If you do happen to have any further questions or comments though then don't hesitate to leave them below & as always I'll get back to you as soon as possible.
A Better Alternative
The sad truth is that unfortunately most of the programs promising to help you make money online are scams. I can say that confidently after exposing over 500+ of them here on this blog.
But the good news is that even though most of them are indeed scams, there are actually some very good programs in amongst them - some programs that can truly help you to earn money.
And out of all of the legit programs I've seen, the one I would recommend the most to anybody looking to get started online is Commission Academy. In my own opinion, that's the best place to start.
At Commission Academy, you'll be provided with everything you need (including the training & tools) to begin earning real money by promoting products or services for companies like Amazon online.
The best part is that there's literally no limit on the amount you can earn with it & the process is pretty simple which means that it's absolutely perfect for people that don't have much experience.
Some wealthy affiliates even earn as much as 5-figures per month... Or more!

I mean don't get me wrong, that kind of money won't just fall into your lap without doing any work... But the harder you're willing to work at it, the more you stand to earn with it.
So if you're looking to get started but don't know which route you should go down or which program you should join (and don't want to waste money on bogus things that don't actually work), then I'd highly recommend checking out Commission Academy first. You can learn more about it here.