Welcome to my review of My Online Business which is a new system created by a guy named Matt Driscoll. The website itself claims that you're guaranteed to make $500 cash just for watching the video until the end, so I figured there couldn't be any harm in sticking around & checking it out to see whether or not these claims hold true…
One thing I have to praise this system for before we get started is for not being another binary options system. Seriously, that's all I'm seeing lately! At least if anything this is system is attempting to bring something new to the table.
What Is My Online Business?   |   How Does My Online Business Work?   |   My Primary Concern   |   Is My Online Business a Scam?   |   A Better Alternative
What Is "My Online Business"?
"My Online Business" is what's known as a biz-op (a business opportunity). Rather than relying on risky binary options trades this one claims it can actually provide us with a valuable business instead. Some of these business opportunities are great, but similarly some of them are just as bad as the whole binary options systems – so where does this one fall? That's exactly what I'm going to be finding out in the this post.
This system claims it can help you make $10,000 in just 6 easy steps – even if you have no technical experience. That's a pretty bold claim! Then again, there is a lot of potential to make money on the internet so I wont rule it out just yet!
I stuck around for the video, but then I noticed something… This guy appeared: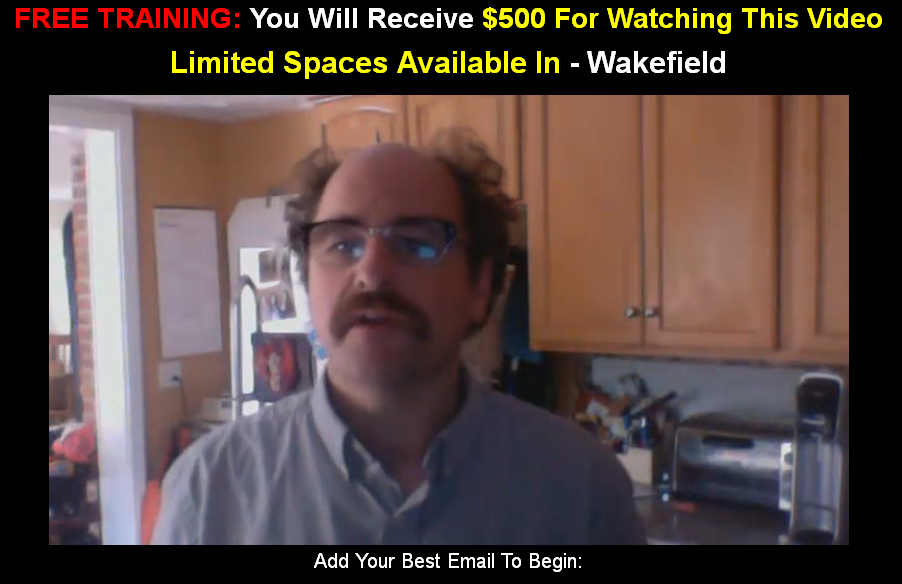 Okay wow, I noticed a guy appear – you're probably wondering what's so special about that right? Well the thing is, I recognised him. That's when it clicked, recently I was taking a look at the new Secret Millionaire Society & he also appeared in the video over there too! Take a look: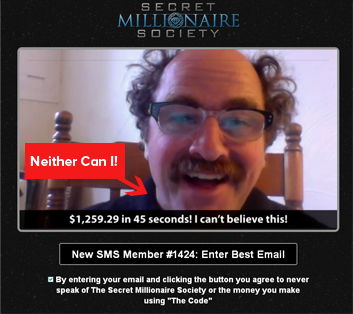 That's the guy right!?
Okay – so that's not looking too great, but we won't rule this product out just yet. Maybe that's the creator & he owns both products (I'm just guessing), but then again it could be another classic case of an actor hired from Fiverr (I'm seeing a lot of this lately). He shows pictures of "his" car, yacht, diamond ring etc… I checked the images out & I found the same pictures on Google… doh.
Either way, we'll forget about the video because that doesn't really matter – what matters most is whether or not this product actually works. Everything gets exaggerated in sales videos, that's just the way marketing goes. Take anti-wrinkle creams for example – on TV adverts they rub them in & the wrinkles are gone in seconds, try it at home and nothing happens… but if they showed you the truth on TV then you'd never have bought the product in the first place. It doesn't necessarily mean the cream doesn't work, it just means it might take more time than they shown you on the advert.
The only thing I'm interested from the video is how it's supposedly going to pay me $500 for watching it. The video also claims that YOU have been specifically chosen to try this system and that you've been referred by one of his close friends that chose you. That's funny because it was just by chance that I happened to stumble across this system!
In all honesty the video is so long that $500 for watching it probably pays an average hourly rate! I gave up one the video, it got boring so I decided to just go ahead and enter to my email address to see what this system was all about.
How Does "My Online Business" Work?
Once you enter your email address you're told that your new business is getting setup, however on the next page you're then asked to fill in another form & pay a $49 fee to get access. This may seem alarming, but towards the right of the page is this message: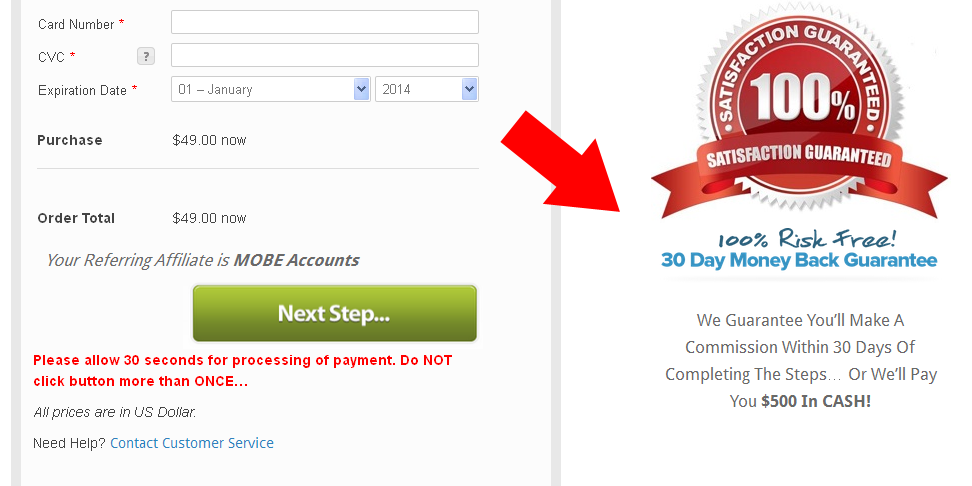 That's right, they tell you that if you don't make a commission in 30 days that you'll not only get your money back but you'll also get a $500 commission. Surely not – there's got to be a catch?
What if I just set the system up, didn't bother doing anything & then just requested $500 after 30 days?
You Might Also Like:
My Primary Concern
After submitting your email into the form on the main page you quickly find out that it's not "My Online Business" system after all, and you're instead simply redirected to the MTTB website (My Top Tier Business) which is created by Matt Lloyd.
This means that the My Online Business website has basically just grabbed our email & forwarded us on to this system, which if we choose to buy they'll receive a commission for. There isn't actually such thing as the My Online Business system – that's a shame because I was looking forward to finally discovering a new online business opportunity.
Whilst some people do earn money with this MTTB system, many do not. Plus regarding the "money back guarantee" that was mentioned above, this only refers to the initial system charges (the $49). If you were to go on to buy any upsells from inside the program then these will not be refundable, and that's quite bad news when you realise that some of these upsells are around $1,997!
Is "My Online Business" a Scam?
Well, since there isn't really any "My Online Business" product it's a bit difficult to come to a conclusion about that product, but basically I'd recommend avoiding popping your email in that box because you'll just be hit with a load of promotional offers not only for the MTTB system but for a whole load of others too.
There is money to be made with the MTTB system don't get me wrong, but most of the people that join don't manage to make any money. There are plenty of much better systems out there to try out rather than wasting $49 on the MTTB system.
I personally haven't ever joined the MTTB system and I'm only basing my opinion on other peoples reviews so I don't really have too much to say. If you've tried out the system then please leave a comment below & let me know what you thought – most importantly did you manage to actually make any money?
I hope you enjoyed reading my review & I'm sorry that it couldn't be more in-depth but at least we uncovered what the My Online Business system is actually all about – it's basically just an affiliate of the MTTB referring you over for a commission.
A Better Alternative
The sad truth is that unfortunately most of the programs promising to help you make money online are scams. I can say that confidently after exposing over 500+ of them here on this blog.
But the good news is that even though most of them are indeed scams, there are actually some very good programs in amongst them - some programs that can truly help you to earn money.
And out of all of the legit programs I've seen, the one I would recommend the most to anybody looking to get started online is Commission Academy. In my own opinion, that's the best place to start.
At Commission Academy, you'll be provided with everything you need (including the training & tools) to begin earning real money by promoting products or services for companies like Amazon online.
The best part is that there's literally no limit on the amount you can earn with it & the process is pretty simple which means that it's absolutely perfect for people that don't have much experience.
Some wealthy affiliates even earn as much as 5-figures per month... Or more!


I mean don't get me wrong, that kind of money won't just fall into your lap without doing any work... But the harder you're willing to work at it, the more you stand to earn with it.
So if you're looking to get started but don't know which route you should go down or which program you should join (and don't want to waste money on bogus things that don't actually work), then I'd highly recommend checking out Commission Academy first. You can learn more about it here.