In this review, I'm going to be taking a closer look at the Online Millionaire System which is something that claims to be a "done-for-you" money-making system that can generate you a job-replacing income in record time (their words, not mine).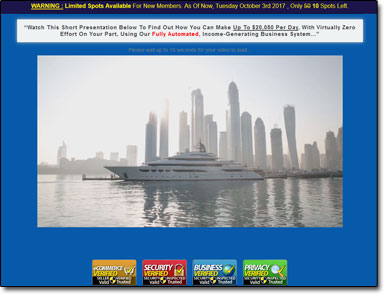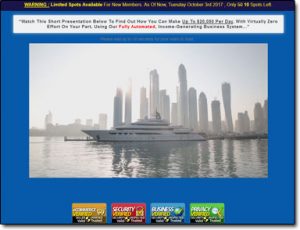 The system also claims to be open for complete beginners with no previous business experience, but is it actually legit?
Or is the Online Millionaire System a scam that's out to part you with your hard-earned cash?
That's exactly what I'll be getting to the bottom of right here in this Online Millionaire System review where I'll also be uncovering what it's all about, how it works & whether or not you can really make money with it.
What Is The Online Millionaire System?   |   How It Really Works   |   The Problem   |   Is The Online Millionaire System a Scam?   |   A Better Alternative
What Is The Online Millionaire System?
As I briefly touched on above the Online Millionaire System claims to be something that can provide you with a "done-for-you" online business which makes you lot's of money with very little work.
And as always those kinds of claims make me very sceptical because whilst it's certainly possible to make money online the internet isn't magical & therefore building an income online still takes time & effort.
So do I believe that the Online Millionaire System can generate us money without us doing anything at all? No way – there's got to some sort of catch involved which I'll get to the bottom of in this review.
But on top of that the Online Millionaire System stresses the fact that it's been built for newbies, so even if you haven't made a penny online before the creator of this system says you'll still be able to find success.
The video promoting the system also goes on to stress that it's not some sort of MLM or dodgy pyramid scheme as you can see in the screenshot below (but that's not quite true – more on that in a mo).

However other than hyping you up about the potential opportunity of being able to make a lot of money online (up to $20,050 per day to be precise) the system doesn't really explain how any of it actually works…
So I decided to do some digging!
How The Online Millionaire System Really Works…
After going through the process of signing up to the Online Millionaire System I discovered that in reality, it's not actually a system at all – it's just a sales funnel that's been put together to get you to buy into the MOBE business opportunity.
It's not the first sales funnel I've seen promoting MOBE either, in fact, I've actually seen quite a lot of them recently. The 21 Step Millionaire Coach is one of the more popular ones which you might have heard of.
But anyway the important thing here is that basically, the Online Millionaire System itself doesn't exist – when you hand over the money you'll find that you're simply redirected to the MOBE opportunity instead.
So What The Heck Is MOBE?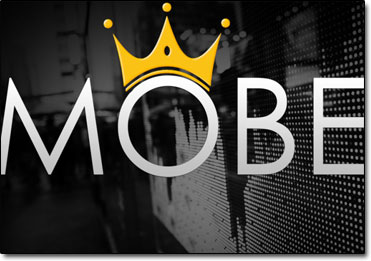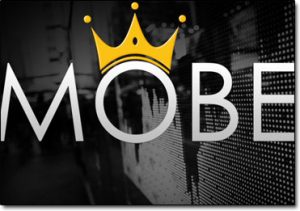 MOBE is what's known as a high-ticket network marketing opportunity which in short basically means that it sells expensive products & gives people the opportunity to earn money by reselling the products to other people.
The products offered by MOBE are products that are designed to help you find success with online marketing, though the training is heavily geared towards promoting the MOBE opportunity itself as opposed to actually building your own standalone business (which is something I personally don't really like).
But regardless the MOBE opportunity itself is technically legitimate, though the biggest problem is that it's what's known as a pay-to-play program which means that in order to become eligible to earn commissions by reselling any of the products you must first purchase them yourself.
And with it being a high-ticket opportunity (which as I mentioned basically means it's expensive) this could see you spending around $50,000 before you even get started & get the ball rolling.
So whilst you can potentially make money with MOBE by following their training & promoting their program, ultimately it requires a lot of investment which in my opinion makes it far too risky.
That's why I personally didn't recommend it in my review.
But I'm not calling MOBE a scam, because it's not – I'm just saying that in order to make money with it you're going to have to invest a lot of money upfront & put in a lot of work to make it a success.
The Real Problem
As I mentioned above albeit risky MOBE in itself is a legitimate opportunity through which you can potentially make good money, but the problem here is the way it's being promoted.
At the end of the day, MOBE is a business opportunity & the key word here is business – you're not just going to be able to plug in & start making money like the Online Millionaire System makes out.
Instead, if you actually want to make it a success & make good money you'll be required to put in an awful lot of work, in fact, initially you could see yourself working around the clock if you take it seriously.
Therefore, in reality, the Online Millionaire System is feeding you nothing but lies in an attempt to pretty much trick you into signing up with MOBE – and the chances are when find out what you've bought into you'll be pretty disappointed because it's not the automated money-making system that you were promised (which by the way doesn't exist).
As I mentioned earlier in this review the internet is a great tool & provides people with various ways to make money but it's not magical & there are no ways to get rich online without doing anything.
If there were then everybody would be rich!
The reason the Online Millionaire System is filling you with these lies is that it's actually been created by an affiliate of MOBE who's just looking to sign as many people up to the opportunity as possible.
Basically, they've gone through the training inside of MOBE, purchased the products & now they're able to make money by reselling them – so they've created the Online Millionaire System to make as much money as possible.
You Might Also Like:
Is The Online Millionaire System a Scam?
In my honest opinion, I'd say that yes the Online Millionaire System is a scam as it's clear to me that it's filling you with nothing but lies in an attempt to get you to part you with your hard-earned cash.
Whilst MOBE, the opportunity that it's selling you into is technically legit I also feel that due to the investment required it's far too risky & it's certainly not something that I'd be recommending a newbie to get involved with.
If the system was more honest & open about MOBE then that would be fair enough, but it's because it's made MOBE out to be some sort of automated money-making system (which it's not) that I've arrived at the decision of calling it a scam. Essentially you're not getting an "automated money-maker" like you're promised, therefore you're only going to end up disappointed.
The Online Millionaire System also initially claims that it isn't some sort of MLM or dodgy pyramid scheme as I mentioned at the start of this review, but MOBE, the program it refers you into is indeed an MLM.
So as you have probably already guessed this system will be getting a big thumbs down from me as I feel it doesn't deliver on its promises & I certainly won't be recommending it as something you should join.
A Better Alternative
The sad truth is that unfortunately most of the programs promising to help you make money online are scams. I can say that confidently after exposing over 500+ of them here on this blog.
But the good news is that even though most of them are indeed scams, there are actually some very good programs in amongst them - some programs that can truly help you to earn money.
And out of all of the legit programs I've seen, the one I would recommend the most to anybody looking to get started online is Commission Academy. In my own opinion, that's the best place to start.
At Commission Academy, you'll be provided with everything you need (including the training & tools) to begin earning real money by promoting products or services for companies like Amazon online.
The best part is that there's literally no limit on the amount you can earn with it & the process is pretty simple which means that it's absolutely perfect for people that don't have much experience.
Some wealthy affiliates even earn as much as 5-figures per month... Or more!


I mean don't get me wrong, that kind of money won't just fall into your lap without doing any work... But the harder you're willing to work at it, the more you stand to earn with it.
So if you're looking to get started but don't know which route you should go down or which program you should join (and don't want to waste money on bogus things that don't actually work), then I'd highly recommend checking out Commission Academy first. You can learn more about it here.