If you've landed on this review then chances are that you've had somebody trying to get you to join a company named Online Sales Pro (or OSP for short). It's also more than likely that they happened to reach out to you via Instagram or Facebook too as that's where this new "app" seems to be getting heavily promoted.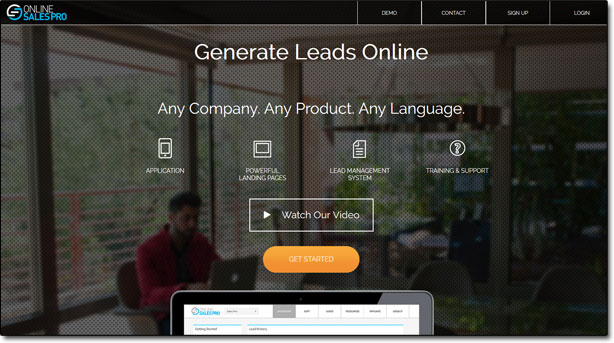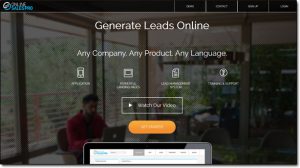 So naturally, you're probably now wondering what the heck OSP is actually all about & if it's really going to be the answer to helping you become successful online, well you can rest assured that you've landed in the right place to find the answers to both of those questions.
In this review, I'm going to be giving you a full, detailed run-down of Online Sales Pro & I'll be determining whether or not it's actually going to be worth your time (and money) & if it can really help you succeed online.
What Is Online Sales Pro?   |   How Does Online Sales Pro Work?   |   The Compensation Plan   |   How Much Can You Earn Per Referral?   |   Pros & Cons   |   Is Online Sales Pro a Scam?   |   A Better Alternative
What Is Online Sales Pro?
To sum it up in one quick sentence Online Sales Pro is basically a lead generation tool (similar to LeadPages) & it's primarily targeted at network marketers who are looking to generate more leads for their businesses. OSP also has its own money-making opportunity attached which enables you to make money by reselling the app to other people & you can also create your own "store" inside of OSP where you can add links to various other different opportunities/programs that you are a part of too.
Now whilst I mentioned above that OSP is primarily targeted at network marketers, don't mistake that for thinking that it's only for network marketers – because it's not. OSP is a lead generation tool that can prove useful to anybody, even to affiliate marketers or traditional brick & mortar business owners. However, be aware that most people promoting OSP come from within the network marketing/MLM industry so if you do sign up under somebody be prepared for the possibility to be pitched into other business opportunities too.
How Does Online Sales Pro Work?
Online Sales Pro is designed to help you get more leads & sales for your business. Basically it's built to help you get the names, email addresses & phone numbers of people who are interested in your product or service so that you can follow up with them in an attempt to try & encourage them to make a purchase.
If you don't happen to have a product or service to offer you can join the Online Sales Pro affiliate program & earn commissions by simply referring new members directly to OSP. Their affiliate program is quite lucrative (more on that shortly) with commissions ranging up to $500 per sale, which is clearly one of the reasons as to why it's being promoted so heavily.
The unique selling point of OSP is that they also offer a mobile app through which you can get instant lead notifications, meaning you can catch your leads when they're red hot & follow up with them straight away.
Below is a graphical overview taken directly from their website:

I'll give you a quick & easy breakdown of how the OSP lead-getting process actually works, and show you how the app has been designed to help you make more sales.
1. You'll Create Your Landing Page
OSP's main feature is it's landing page generation tool, so once you're inside OSP the first thing you'll need to do is get to work on creating your own landing page. This is the page that you'll send your prospects to in order to grab their name & contact details.
Landing pages are often referred to as capture pages or squeeze pages as they are designed with the sole intent of obtaining the visitors details so that you can turn them into a lead & then have the ability to follow up with them again (and again and again) at a later date.
A couple of different examples of landing pages can be seen below:


Now don't let this step scare you off because inside OSP there's several "done-for-you" landing pages & their editor removes the need for any technical know-how. You can easily edit text & drag and drop different images enabling you to create professional looking landing page with just a few clicks of your mouse.
2. Then You'll Promote Your Landing Page
Once you've successfully created your landing page the next job you'll need to do is promote it to your target audience so that you can start getting leads that you can follow up with to pitch your product/service to.
As an example if you are a realtor then your target audience would be people who are looking to buy houses, so you'd need to find some way of getting your landing page in front of them. OSP has a whole bunch of training on different methods that you can use, but keep in mind that whilst the free methods are effective in the long term they're not going to provide overnight riches. If you're looking to use OSP to generate a quick stack of leads for your business then realistically you should have yourself an advertising budget set aside to run paid ads.
3. Finally, The Fortune Is In The Follow Up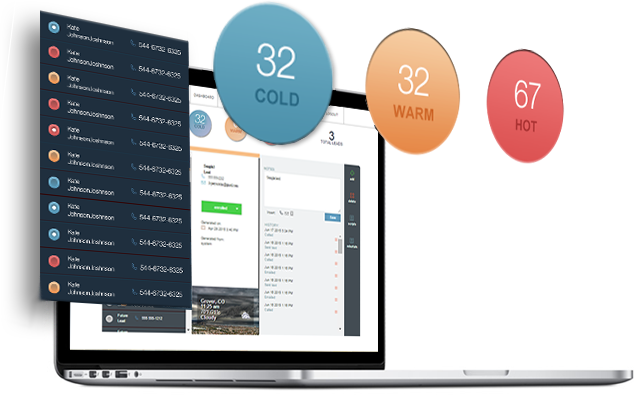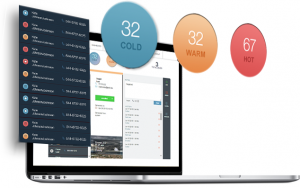 Getting leads alone won't make you any money, it's what you do with the leads that counts. Therefore as soon as you start sending visitors to your landing page & generating leads you'll need to be prepared to follow up with them and pitch them your product or service as this is where you'll be generating your profits.
The quicker you follow up with your leads the more chance you'll have of making a sale because if you delay then they'll either shop round elsewhere or forget your offer completely. This is where OSP comes in handy because if you download the app to your smartphone you can set it up so that you get instant push notifications as soon as somebody enters their details into your landing page.
Once that push notification pops up on your phone you can call or email your lead straight away & then begin the selling process whilst they're still red hot. You can also use the app to update the status of the lead too, so if they say they're not interested you can change them to a "cold lead". Similarly if they say they're not interested right now, but might be in a couple of weeks then you can leave a note beside them so that you remember to follow up with them again when the time comes.
Optional (But Recommended):

Connecting Your Landing Page To An Auto-Responder

To become truly successful & get the maximum revenue from your lead-base you should ideally connect your OSP landing page to something known as an auto-responder. An auto-responder is basically a tool that sends automated emails to your leads at given intervals to help automate the sales process in your business & keep your leads interested.

The 2 most popular auto-responder choices people generally go for are AWeber & GetResponse, which both integrate seamlessly with Online Sales Pro. So on top of your OSP monthly fee you should realistically expect to pay an additional $20 or so per month for a decent auto-responder service. Whilst an additional fee might not sound too great, an auto-responder will help you maximize the ROI from your lead-base so it will pay dividends in the long run.

Note: Online Sales Pro does have it's own built in auto-responder but this will only follow up with your leads if you're sending them to the in-house "done-for-you" OSP funnels & promoting the OSP system itself. At present there is no option for you to edit these follow ups, so if you want to personalize them or follow up with a different product/service then you'll definitely need your own 3rd party auto-responder.
The Online Sales Pro Compensation Plan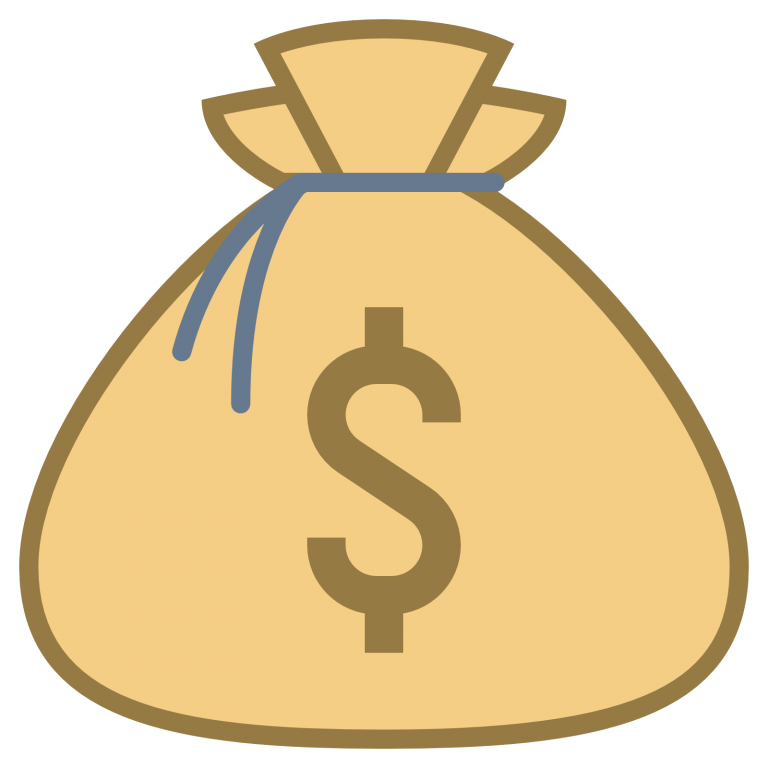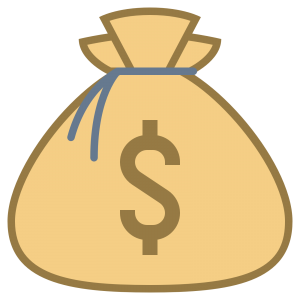 Whilst Online Sales Pro is an effective lead generation tool I'm aware that many people are getting involved with OSP simply to be able to re-sell it onto other people because of the lucrative commission structure that they offer.
So if that's something you're in doing then let me run through the compensation plan with you & show you how much you'll be able to earn by promoting Online Sales Pro as an affiliate. The important thing to note is that there are 3 different levels inside OSP and you will only be able to earn commissions on the levels you have personally purchased.
These are outlined below:
Basic OSP Member
Becoming a basic member of OSP will cost you $37 per month & will give you the ability to earn $20 per month residual commissions on anybody that you refer who also goes on to become a basic member themselves. As a basic member you will get full access to the landing page creator, the lead management centre & the mobile phone app. The downside is that if you're only a basic member you'll have limited access to training & commissions.
VIP OSP Member
The next level up from the basic membership is the VIP membership & this costs $297 per year. When you upgrade to VIP you will gain 12 months active membership & will no longer need to pay the $37 monthly fee, you will simply need to pay the $297 again at the end of the 12 months if you wish to keep using OSP for another year (or alternatively drop back down to the $37 pay monthly option instead).
If you plan on using OSP for a full 12 months then it would make sense to become a VIP member & pay annually as it would save you $147 over the course of a year. You'll also unlock additional training inside OSP & as a VIP member you will be able to earn $150 for each VIP member that you personally refer (you'll still be eligible to earn $20 commissions on the $37 monthly memberships too).
MVP Add-on
There are 2 different options for purchasing the MVP Add-on, you can pay monthly for a fee of $97 per month or you can pay annually for a fee of $997 per year. Again, if you plan on using the MVP Add-on and are confident that you'll be sticking around for a year then it's better to pay for the annual option as it will give you total savings of $167 over a 12 month period.
The MVP Add-on is basically designed to increase your earning opportunity & is primary geared towards those who are reselling OSP. It allows you to create your own "affiliate resource centre" inside OSP (which they call a store), so basically when you refer new people to OSP they'll see the store that you have created. Many of the OSP'ers use this to promote network marketing opportunities to their OSP referrals & use OSP as their front-end offer then upsell people into their business opportunities through their MVP store. Not everybody of course, but I've seen quite a lot of people doing it.
On top of this you get additional training once again & you'll also get access to a private MVP Facebook group which is geared towards more serious & experienced marketers who are looking to take their business to the next level.
As an MVP member you'll also become eligible to earn commissions on any MVP members that you personally refer & you'll earn $50 residual commissions on the $97 per month membership or $500 commissions of the $997 yearly memberships.
What's The Total You Can Earn Per Referral?
To unlock the full earning potential from OSP you would need to be a VIP member who has also purchased the MVP Add-on package. If you have done this then you would be eligible to earn $670 per referral if they too upgrade all the way to VIP & MVP, or more if they choose to pay monthly.
Here's how I've worked that out:
To get into OSP they would have to pay $37, on which you would earn $20.
Then if they chose to upgrade to VIP at the annual cost of $297 you would earn $150.
Finally if they purchase the MVP Add-on & pay yearly you would earn a $500 commission.
$20 + $150 + $500 = $670, but of course that's based on annual memberships. If they paid monthly & stayed subscribed for longer than 12 months you have the potential to earn more.
But remember that on top of that as an MVP member you have the opportunity to create your own "affiliate store" so you have the opportunity to earn additional commissions through other streams of income that you have configured.
There's no denying that it's a lucrative affiliate program & that's the reason why it's became so popular so quickly, because lot's of people are pushing it & chasing those big $500 MVP commissions.
You Might Also Like:
The Pros & Cons of Online Sales Pro
Before I go ahead & give you my overall verdict on OSP, let me quickly run through some of the main pros & cons.
Pros
Easy to use editor makes it easy for anybody to make professional looking landing pages.
Push notifications straight to your phone makes it easy to quickly get in contact with your leads.
Lead management system enables you to change the status of your leads & add notes beside them.
Valuable training on how to promote your landing pages & how to actually generate leads.
Lucrative affiliate program with high quality "done-for-you" landing pages & great VSL's (video sales letters).
Ability to create your own affiliate store inside of OSP for your referrals is a nice touch.
Regular updates & the team are clearly working hard to continuously improve the platform.
Cons
The landing page editor is good, but the ability to further customize the pages would be welcomed.
There are cheaper alternatives available, though they have less lucrative affiliate programs.
You'll possibly be pitched unwanted additional products from the person that referred you.
Is Online Sales Pro a Scam?
Well one things for sure & that is the fact that Online Sales Pro is not a scam. It's a legitimate product that will help you to generate and manage leads for your business & it has a lucrative affiliate program attached too.
If you're looking for a simple option to be able to capture the contact details of potential customers online & get notifications as soon as anybody shows interest in your product or service so that you can quickly get in touch with them then Online Sales Pro would be a good fit.
The other benefit of choosing Online Sales Pro is that the training inside will help you get your marketing moving in the right direction & they have a very active Facebook group where you can quickly get answers to any questions.
And on top of that Online Sales Pro also gives you a great way to earn an additional income by simply recommending the product to other business owners who may also have a need for such a tool, which in the digital age is quite a big market. Basically it's a good product on the front-end & has an awesome affiliate opportunity on the back-end.
So whilst I don't personally use Online Sales Pro (because I bought a lifetime license of a similar product prior to the launch of OSP), I can see how OSP could be a valuable asset & I would have certainly considered using it in my own business.
If you are considering it then at a cost of $37 per month I'm sure it's hardly going to break the bank so I would simply suggest that you give it a trial run & see how it works out for you. If you decide it's not for you then you might want to try one of these alternative lead generation tools instead.
A Better Alternative
The sad truth is that unfortunately most of the programs promising to help you make money online are scams. I can say that confidently after exposing over 500+ of them here on this blog.
But the good news is that even though most of them are indeed scams, there are actually some very good programs in amongst them - some programs that can truly help you to earn money.
And out of all of the legit programs I've seen, the one I would recommend the most to anybody looking to get started online is Commission Academy. In my own opinion, that's the best place to start.
At Commission Academy, you'll be provided with everything you need (including the training & tools) to begin earning real money by promoting products or services for companies like Amazon online.
The best part is that there's literally no limit on the amount you can earn with it & the process is pretty simple which means that it's absolutely perfect for people that don't have much experience.
Some wealthy affiliates even earn as much as 5-figures per month... Or more!

I mean don't get me wrong, that kind of money won't just fall into your lap without doing any work... But the harder you're willing to work at it, the more you stand to earn with it.
So if you're looking to get started but don't know which route you should go down or which program you should join (and don't want to waste money on bogus things that don't actually work), then I'd highly recommend checking out Commission Academy first. You can learn more about it here.