Have you come across a Pay It Forward System review or has somebody recommended it? If you have, then you must pay even more attention to our Pay It Forward System scam review compared to those who are reading about this system for the first time.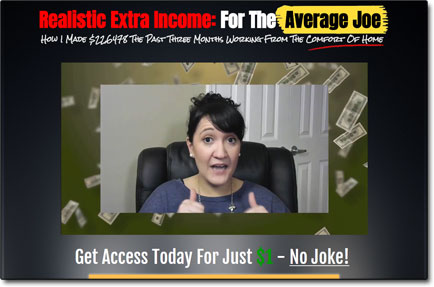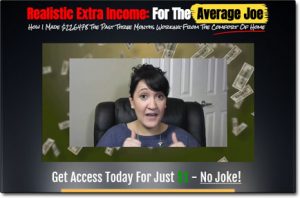 The online-world is strange and unreliable because sometimes you become victim of paid-opinions and promotional reviews from affiliates. The same is the case with the Pay It Forward System.
Some of their members reached us via email telling us that there is something malicious going on and we need to counter all the lies being spread on the internet.
Once you swallow the bait, you naturally desire to protect others from being the next victim. Thanks to those disappointed subscribers of the Pay It Forward System, we paid due attention to investigate this platform.
What Is The Pay It Forward System?   |   How Does It Work?   |   Is The Pay It Forward System a Scam?   |   A Better Alternative
What Is The Pay It Forward System?
Danielle Rose is the alleged owner of the Pay It Forward System or at least this scheme is the product of her mind. You can subscribe to the system for just $1 but don't forget the upsells. Let Me Pay It Forward Now is the alternative name for Pay It Forward System.
This is no different than the typical get-rich-quick scam websites. It even stretches beyond the conventional scams because this person perhaps doesn't even know how many digits could look realistic for a 3-month income. Well, 6-digits in just 3 months is a huge joke especially when it is mentioned just below the phrase "Realistic Extra Income" as shown below: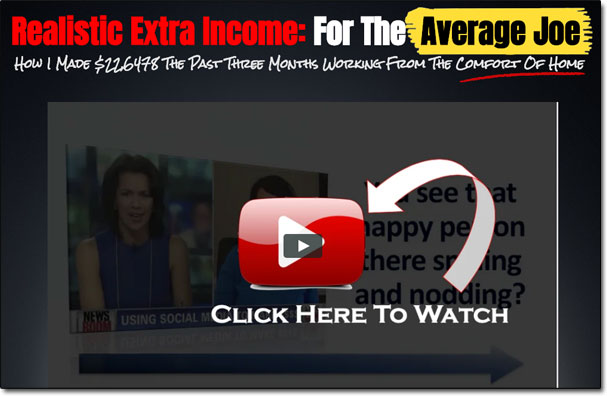 And the promotional video is the same old dirty trick that features video cuts arranged in such a way that it looks like a legit conversation. So, somebody named Danielle Rose is selling a 6-digit in 3-months money-making secret for just $1.
She tells you that she has decided to give away her get-rich-quick secret to the first 35 subscribers. And the secret is nothing but her website generating tons of income – that's what she claims, we don't second her. Why is she selling her website which, according to her, is generating $6,000 a week?
Is it because she is too busy to manage it? No, because she claims that the website needs only 20-minutes a day!
She further claims that the site will be pulled down and the time is running out and she doesn't display any countdown. This is another cheap marketing tactic. Why would she terminate the website that is generating $6,000 and why is she giving away this money in the first place?
Let's take a closer look into exactly how it works to see what's really going on here…
How Does The Pay It Forward System Work?
First things first, if you purchase the Pay It Forward System there's next to no chance you'll find yourself even making as much as just $1, let alone $6,000 per week as "Danielle" claims.
This scheme also involves several hidden upsells. Rose is basically promoting and selling different products to earn affiliate income. But she has set the stage in a pathetic way. The promotional video shows you fake cheques. One cheque bears the name of another program called The Super Affiliate Network aka My Super Affiliate Mentor. The cheques date back to 2011 and the truth is that The Super Affiliate Network didn't exist before 2015.
The testimonials are also fake because Rose has outsourced promotional videos from freelancers offering gigs on Fiverr. Well, this section had intended to focus on how the Pay It Forward System works but the problem is that this system doesn't even work.
On top of that, this is NOT even a system at all. It doesn't even exist! There is no real income-generating website that Rose owns or wants to give away.
She is actually looking to elevate her MLM ladder status to earn more commissions. She can do it only by bringing in more buyers. There is nothing significant or worth mentioning at all.
And that brings me onto…
Is The Pay It Forward System a Scam?
In my opinion the Pay It Forward System is a scam. We will even say that this system is a hilarious fraud. There are many scams around but they at least have something to offer…
They have some sort of system and the level of fraudulent claims is lower. But Pay It Forward System has emerged as the ugliest and dirtiest scam ever because what Rose is telling you about the system that doesn't even exist.
The whole thing has basically just been designed to make the creator of it wealthy at the expense of those that are signing up to it, it hasn't really been designed to help the visitors to make money at all like it claims it has.
I also highly doubt that "Danielle Rose" is a real person – the name is likely just an alias to hide the true person behind the system & the person shown in the video is likely just an actor which is typical of these types of systems.
However, all is not lost because even though the Pay It Forward system itself doesn't work there are still actually many other legitimate ways that you can actually make money online.
If you're still interested in doing that then I'll point out that one of the best ways I've personally come across is something called affiliate marketing which basically involves you promoting products online (such as products from Amazon) in return for commissions.
Many people make good money with affiliate marketing & I myself make most of my own money online from affiliate marketing. The great thing about it is that the amount you can earn is totally uncapped & thanks to places like Commission Academy it's now very easy to get started with.
So if you're still looking to make money online I'd highly recommend you either check out Commission Academy or one of the other legit methods from my top picks page here.
Whatever you decide to do though I just sincerely hope that my honest review of the Pay It Forward System here has given you a good insight into how the whole thing really works & what you can truly expect from it.
Feel free to leave any comments or questions below if you happen to have any. 🙂
A Better Alternative
The sad truth is that unfortunately most of the programs promising to help you make money online are scams. I can say that confidently after exposing over 500+ of them here on this blog.
But the good news is that even though most of them are indeed scams, there are actually some very good programs in amongst them - some programs that can truly help you to earn money.
And out of all of the legit programs I've seen, the one I would recommend the most to anybody looking to get started online is Commission Academy. In my own opinion, that's the best place to start.
At Commission Academy, you'll be provided with everything you need (including the training & tools) to begin earning real money by promoting products or services for companies like Amazon online.
The best part is that there's literally no limit on the amount you can earn with it & the process is pretty simple which means that it's absolutely perfect for people that don't have much experience.
Some wealthy affiliates even earn as much as 5-figures per month... Or more!

I mean don't get me wrong, that kind of money won't just fall into your lap without doing any work... But the harder you're willing to work at it, the more you stand to earn with it.
So if you're looking to get started but don't know which route you should go down or which program you should join (and don't want to waste money on bogus things that don't actually work), then I'd highly recommend checking out Commission Academy first. You can learn more about it here.