Thousands of people are looking join PlanProMatrix but they are a little conscious about the legitimacy of the website. In an attempt to help all those who are planning to give it a go, I've decided to write this PlanProMatrix review.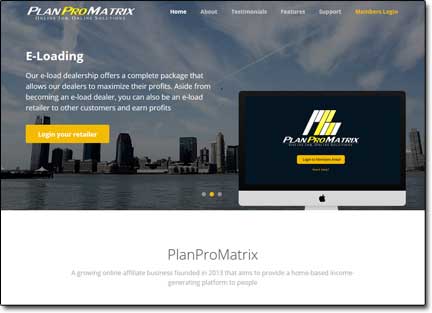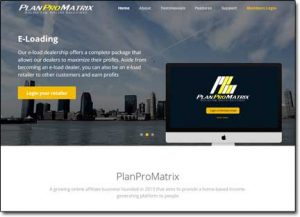 There are various important questions to answer before deciding whether PlanProMatrix is a scam or otherwise. An opportunity being legit doesn't necessarily mean you should join it because you have to calculate the anticipated level of earning in comparison of the time and effort required to serve the site.
But don't worry because as you keep reading this PlanProMatrix review you will quickly get a clear idea about its promotions, rewards, and membership plans etc. Unless you know exactly how PlanProMatrix works and compensates, you can't be in a position to make the best decision when considering joining this platform.
What Is PlanProMatrix?   |   How Does PlanProMatrix Work?   |   How Much Can You Earn?   |   Is PlanProMatrix a Scam?   |   A Better Alternative
What Is PlanProMatrix?
Freelancing continues to inspire millions across the globe and thousands are actually doing extremely well by working on sites like Fiverr, Freelancer, Upwork, and oDesk etc. The industry has come a long way but there are people who still find it tough to win bids while competing against other expert freelancers. This is why people wait for a relatively easier task such as data entry and copy typing. PlanProMatrix is one of those promising platforms which offer you the opportunity to earn from home by completing simple tasks – just like Legit Flex Job which is another similar program I reviewed some time ago.
You can opt for data entry, e-loader, or advertiser. Most of the reviewers see nothing wrong for the first two options but they reserve their doubts about the advertising option. The reason for that is because basically the advertising section is pretty much based on a pyramid scheme concept. You can earn money by recruiting more members. Surprisingly though, the advertising section attracts most of the members and they hardly think of trying data entry or e-loader.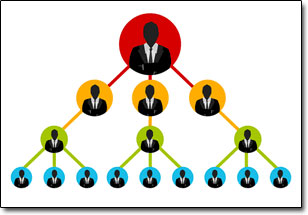 It seems that everyone just wants to follow the easiest mode of earning money online, but as I warned before on this blog you should stop trying to get rich quick because you will likely get scammed. The truth is that yes you can make good money online, but in order to do so you must be prepared to put in some degree of work to make it happen – and you not going to get paid a LOT of money for doing little work… If you could then everybody would be doing it – nobody would be working a job.
The good news though is that if you are prepared to put in the work there are legitimate programs out there like Commission Academy through which you can learn how to build a REAL income online without all the hyped-up scammy stuff…
Anyway back onto PlanProMatrix, the compensation plans are extremely complex and as a result, it's hard for the users to do the calculations. At a glance the website layout is professional and on the surface, there doesn't seem to be anything illegitimate about it. The homepage contains testimonials from existing users. Below the testimonial section, there is a screenshot of a user's dashboard just to let the visitors have a look at it. This dashboard serves another purpose. If you concentrate, it contains some calculations and transactions. Remember, whenever you come across a picture containing transactions, such as a bank statement, the brain forces you to explore it. Everybody loves money and it is the need of the hour. So this screenshot must have convinced hundreds if not thousands, to become a member.
How Does PlanProMatrix Work?
Well, there are three distinct ways to earn money as a PlanProMatrix Member. Let's first walk through each of these options:
1. Data Entry
As per PlanProMatrix's claim, the website serves various government offices and businesses and they need people who can sit and type captcha images. Veterans already know how much a person can earn by typing captcha images. The rates are so low the one can hardly make a dollar even after working for hours. Secondly, there is no need to once again waste time on crying over the lack of workflow. Captcha typing is one of those infamous tasks which doesn't feature consistent workflow. Switching from one image to the next also takes too long to tolerate. So, I am fairly confident in letting this option go.
Now you have a couple of options to think on. Next in the list is…
2. E-Loading
Selling pre-paid phone service is a popular business in various countries. The reason is, it doesn't require investment and logistics. Even a single person can start earning money through this promising opportunity. PlanProMatrix facilitates the users with an opportunity to start an e-Loading business.
3. Advertising
You can use various advertisement packages to promote your business. But the problem is, the reach of the promotion is restricted. The advertisements are only displayed on the PlanProMatrix dashboard. Why would somebody pay for the ads that are restricted to the same platform? Despite thinking for hours I failed to justify this feature.
Referrals are the only way to make money on this platform. This option works similar to a pyramid scheme. Still, I don't think that any of these options will earn you any significant amount of money… Realistically they are just geared towards earning the creators money & in my opinion it just sounds more like the old ad-pack style scam, similar to the well known My Advertising Pays scheme.
How Much Can You Earn with PlanProMatrix?
In addition to seemingly weaker options, the compensation plan for the referral program is also complex. The 2×1 matrix is the first in the list. It means that you have to bring in a couple of members. If you manage to do that, you'll earn PHP300 (yes the site is targeting users based in the Philippines).
Then comes the Pass 3 Unilevel compensation plan. It confused me a lot! The website policy says, you'll be compensated for each new member but there is a certain formula which I could not understand. The formula is that you earn for recruitment number 2, 4, 6, 7, 8, and so on. I don't know why you can't earn for 1st, 3rd and 5th. The reason is that the person who recruited you will receive earning from 1st, 3rd, and 5th (Pass 3). So you sacrifice the compensation that you technically earned and instead it gets paid to the person above you. ?
The Unilevel Indirect Referral Commission allows you to earn PHP5 for each indirect referral. Similarly, there are a couple of more compensation types but there is no need to think too much about it because the likelihood is that even with its complexity you still won't earn a penny.
You Might Also Like:
Should You Join PlanProMatrix?
If you ask the same question to a PlanProMatrix member then you'll get a big YES, WHY NOT! The reason is simple, each member wants to recruit more and more members. You can't expect a member to tell you the true story. As I am here to present a neutral PlanProMatrix review, I will definitely say NO! The reason is, it takes too much time to bring in new members. It requires communication, time and effort and more importantly, the selling skills to convince the anticipated member. The other reason is that a warning against joining PlanProMatrix has been issued by Philippines SEC.
Is PlanProMatrix a Scam?
There are indeed people working on this platform and they do earn some money, but nothing really significant… So I have no reason to call PlanProMatrix a flat out scam as such… But the fact that the compensation system is too complex, two of the three options are out of the question, and the official warning against joining PlanProMatrix by the SEC have forced me to conclude that it isn't worth joining… In fact, I'll be doing the opposite and advising that you stay away from it because in my opinion it just looks like bad news.
Like I mentioned earlier in this review the truth is that you can actually make good money online, but it is not going to happen overnight. The internet is a great tool & it provides you with many opportunities but it's not magical & you simply can't expect lot's of money for little work… You have to take a realistic approach to it.
If however you are indeed willing to put in the work required & you understand that it will take some time before you begin earning the big bucks then you should join a legitimate program like Commission Academy – it's there that you'll get all the proper training & tools that you need to get a good start online.
But anyway overall I am not going to be recommending PlanProMatrix to you simply because I don't feel like it will provide you with any real value & because I believe it'll just waste your time & potentially see you losing money.
And on that note, I'd just like to say that I hope this review provided you with the insight that you were looking for into the program & hopefully it helped you see how it really works & why you should stay away from it. If you do however have any further questions or comments then feel free to leave them below & as always I'll do my best to get back to you as quickly as possible.
A Better Alternative
The sad truth is that unfortunately most of the programs promising to help you make money online are scams. I can say that confidently after exposing over 500+ of them here on this blog.
But the good news is that even though most of them are indeed scams, there are actually some very good programs in amongst them - some programs that can truly help you to earn money.
And out of all of the legit programs I've seen, the one I would recommend the most to anybody looking to get started online is Commission Academy. In my own opinion, that's the best place to start.
At Commission Academy, you'll be provided with everything you need (including the training & tools) to begin earning real money by promoting products or services for companies like Amazon online.
The best part is that there's literally no limit on the amount you can earn with it & the process is pretty simple which means that it's absolutely perfect for people that don't have much experience.
Some wealthy affiliates even earn as much as 5-figures per month... Or more!

I mean don't get me wrong, that kind of money won't just fall into your lap without doing any work... But the harder you're willing to work at it, the more you stand to earn with it.
So if you're looking to get started but don't know which route you should go down or which program you should join (and don't want to waste money on bogus things that don't actually work), then I'd highly recommend checking out Commission Academy first. You can learn more about it here.