Have you received a phone call telling you about a so-called amazing opportunity named Share The Number? If you have then you wouldn't be alone – thousands of people are getting these calls…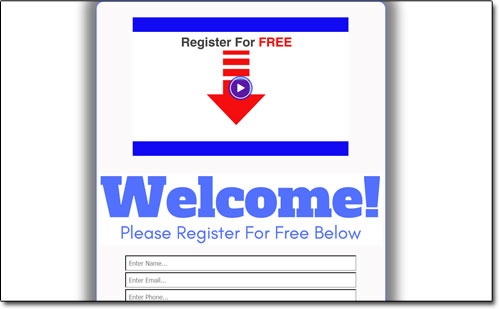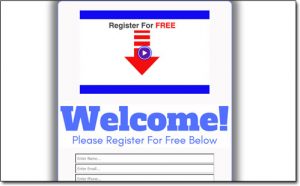 Basically, the website ShareTheNumber.com claims that it can enable you to generate up to $1,300 just by sharing a number – but is it actually legit or is Share The Number a scam?
I've done some research & in this review, I'm going to be sharing what I've found.
What Is Share The Number?   |   How Does Share The Number Work?   |   The Problem   |   Is Share The Number a Scam?   |   A Better Alternative
What Is Share The Number?
Share The Number claims to provide people with a stupidly easy way to make money (their words not mine), apparently all you need to do is share 1 phone number & you can begin making up to $1,300 through their "done-for-you" system.
According to the creator, John Valley, you don't website & you don't need experience – you just need to share the number with people, have them listen to an automated message & you can start making money right away…
How Does Share This Number Work?
The website for this system really doesn't give much away – instead you're just presented with a pretty bare page that tells you to enter your name, email, phone number & "promo code"…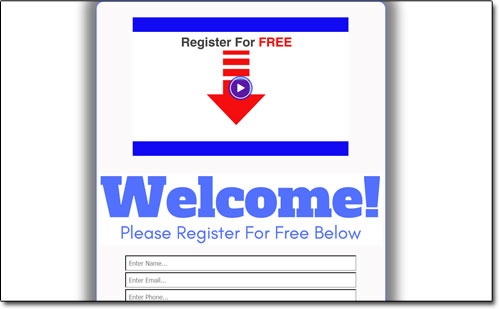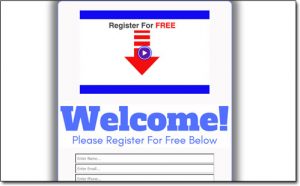 You really can't find anything out about it without entering those details, which if you haven't done already I don't recommend you do (and you'll see why when I explain how it actually works).
Basically the Share The Number system is a sales funnel for something called the Automated Income Systems which consists of 5 products – these products are all lead generation & traffic packages.
Here is a quick run-through of the products:
Starter – $97 – 10,000 biz-opp leads
Silver – $297 – 50,000 biz-opp leads
Gold – $597 – 100,00 biz-opp leads
Platinum – $997 – 250,000 biz-opp leads
Diamond – $1,497 – 500,000 biz-opp leads
Basically, these "leads" are contact details of people who are supposedly interested in business opportunities…
However, if you know anything about marketing you'll know that these leads are very cheap, and cheap leads usually means extremely low-quality leads. Quite often when it comes to these types of leads the contact details you're given no longer even work.
Also, you have no idea as to where these leads have come from & whether they have actually requested to be sent information (if they haven't & you contact them you could see yourself in a lot of trouble due to the CAN-SPAM act).
Anyway, the idea is that you go into the Share The Number system, purchase one of these packages & then share the phone number that you're given to them – to as many of them as you can.
If any of them happen to call the number then they'll be presented with a pre-recorded message which instructs them to visit the Share The Number website & enter a promo code which is unique to you.
If the person happens to do this & then signs up to Share The Number they will be assigned to you & then you'll earn a commission if they also decide to purchase a biz-opp lead package & promote the number too.
So, in reality, it's quite simple – you buy into the system then you promote the system onto other people but rather than promoting the system directly you promote it via a phone number instead.
The Problems With This…
Whilst you may think this sounds like an easy way to make a bit of money, in reality, it's not – there are a lot of obvious problems with this & I suspect 99% of people who join won't earn so much as a single penny.
Firstly I can almost guarantee that the leads sold through this system will be extremely low quality. If the contact details do still actually work (which I highly doubt) the chances are is that they will already be getting heavily bombarded by other make-money offers meaning there's probably next to no chance of them even seeing yours letting alone being interested in it.
Secondly, you can't be sure where these leads are coming from & if they haven't opted in to be contacted then essentially if you did contact them you would be classed as "spamming" them which could (and most likely will) result in you being landed with a heavy fine.
On top of that people are going to be very reluctant to call an unknown number – and if they actually do then the chances of them sitting through a minute-long automated message are even slimmer.
So let's say you actually get somebody to call the number & listen to the message… Do you really think they are going to then load up a random website on their computer, a website that was pitched to them by an anonymous caller, and hand money over?
I highly doubt it!
So whilst this method might sound good in theory, in reality, it has a lot of flaws and as a result, it will be unlikely to enable you to earn any money, at least not without a LOT of work "promoting" this number.
Plus the money is gifted member to member so when you sign up you will have to add your PayPal account to get paid directly from anyone who signs up under you – this cash gifting method of payment is completely against PayPal's TOS and you will see your account getting shut down quicker than you can even connect it.
Basically the Share The Number is bad news.
You Might Also Like:
Is Share The Number a Scam?
Well, it's more of a scheme than a scam but nevertheless, it's still not something you'd want to get involved with as it will see you spending a whole lot of money & will leave you unlikely to make any back.
Not to mention the fact that it could potentially see you getting yourself on the wrong side of the law as it encourages you to contact "leads" who may not have even opted in to be contacted (which totally goes against the CAN-SPAM act).
But on top of that even if you connect your PayPal account & "try" to make money through the Share The Number system the chances are your PayPal account will be shut down before you even get the ball rolling because PayPal is totally against these types of schemes.
There are many legitimate ways that you can make money online but this is certainly not one of them & for that reason, I won't be recommending it to you. My advice is to stay away from it & don't even enter your details because if they're selling details in their packages then what does that mean they are going to do with yours?
A Better Alternative
The sad truth is that unfortunately most of the programs promising to help you make money online are scams. I can say that confidently after exposing over 500+ of them here on this blog.
But the good news is that even though most of them are indeed scams, there are actually some very good programs in amongst them - some programs that can truly help you to earn money.
And out of all of the legit programs I've seen, the one I would recommend the most to anybody looking to get started online is Commission Academy. In my own opinion, that's the best place to start.
At Commission Academy, you'll be provided with everything you need (including the training & tools) to begin earning real money by promoting products or services for companies like Amazon online.
The best part is that there's literally no limit on the amount you can earn with it & the process is pretty simple which means that it's absolutely perfect for people that don't have much experience.
Some wealthy affiliates even earn as much as 5-figures per month... Or more!


I mean don't get me wrong, that kind of money won't just fall into your lap without doing any work... But the harder you're willing to work at it, the more you stand to earn with it.
So if you're looking to get started but don't know which route you should go down or which program you should join (and don't want to waste money on bogus things that don't actually work), then I'd highly recommend checking out Commission Academy first. You can learn more about it here.