The Ultimate Retirement Breakthrough system is something that's really interesting in terms of its concept & it's seemingly attractive money-making plan has attracted thousands of visitors over the past few months.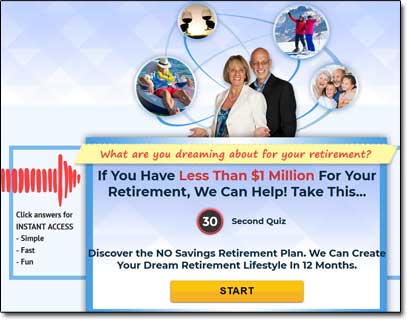 But it has become too hard to straight-away trust a website and pay for anything that looks promising, instead, we've to act smart and make wiser decisions. To help you out I have decided to present a fact-based Ultimate Retirement Breakthrough review.
After reading this review you'll feel in a better position to decide whether to consider or reject Chris & Susan's offer. I'll uncover various interesting and important factors to help you know if the Ultimate Retirement Breakthrough scam rumours are true or baseless.
What Is The Ultimate Retirement Breakthrough?   |   How Does The Ultimate Retirement Breakthrough Work?   |   Is The Ultimate Retirement Breakthrough a Scam?   |   A Better Alternative
What Is The Ultimate Retirement Breakthrough?
Everybody would love to enjoy life after retirement but to materialize the dream, one requires a healthy bank account. The Ultimate Retirement Breakthrough system is a single-page website which advertises a program that has the potential to yield handsome money to make your dreams come true. Chris and Susan are a couple of individuals behind the whole concept.
Their website encourages you to join the platform if you want to enjoy life after retirement. It says, "if you've less than $10, 00,000 then this platform can change your entire life only within a year". The writing on the ad also claims that the Ultimate Retirement Breakthrough is a NO Savings Retirement Plan… Interesting…

Beyond My Imagination
I've reviewed so many websites over the years but I don't think I've ever come across a claim as big as this – a $10k per sale commission. What or who on earth is so generous to apparently make such large commissions available for everyone?
Like most of the other programs I review similar to this one, I suspect it to be nothing other than a sales funnel. If you've gone through my reviews on various other programs then you must have an idea of how a sales funnel works. After joining the program, you'll be promoting different platforms.
It basically requires you to work as a recruiter if you want to earn the promised commission & in addition to recruiting new members, you can also sell different products to earn a sales commission. Is it this easy? Only on paper! The whole exercise is actually extremely tough. It could even take months to convince just one person to join the platform & despite what you're told by Chris & Susan, sales are not necessarily easier to finalize when working online.
Even if you manage to convince new people to sign up or make frequent sales, will you actually receive anywhere near $10k per sale? What exactly will you be selling to receive that much commission? Maybe they'll ask you to sell spaceships because I can't name any other legitimate thing which could yield $10k sales commission & still leave a margin to generate the company profits at the same time.
How Does The Ultimate Retirement Breakthrough Work?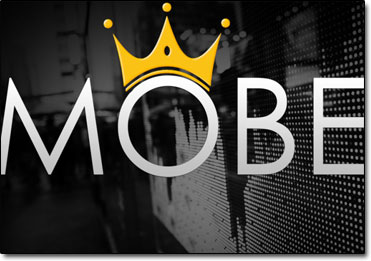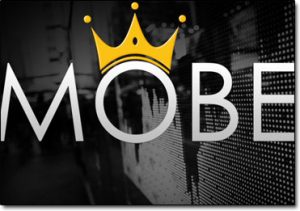 Digging in a bit deeper enabled me to realize that both individuals promoting this scheme have a MOBE membership. Most of you will already know that MOBE – one of the most popular sales funnel based platforms that has been the core of many other online money-making schemes like the High Ticket Wealth System. In reality, there is actually nothing related to a retirement plan – it's just another trick that's been designed to get people to subscribe for MOBE so that Chris & Susan as members can earn commissions.
False Claims
There is nothing really "DONE FOR YOU" on this system. The characteristic of a sales funnel is that the program has already been set. The promoters simply have to bring in subscribers. It means that neither Chris nor Susan has done anything for you. They just have a prefixed platform. When you join the program, either of these individuals will receive commission. You'll become the part of the program and you'll be selling the same or similar thing via your own website which you'll later have to create.
So it's basically a case of buying into MOBE to learn how to make money online, then realizing that the way you actually make money with MOBE is by reselling the exact same thing onto other people, by promising it will help them make money… Just like Chris & Susan are doing.
Illusive Statistics
The promotional content refers to huge commissions such as $1,500, $3,000 or even $10,000. What they don't tell you is that you've to pay high subscription fees before joining the programs offering such commissions. MOBE is known for selling and reselling extremely expensive products and this is why you have the opportunity to earn big commissions. But the problem is, you have to purchase an equally expensive program to become a seller. These packages are quite expensive and the subscription fee reaches above $29,000. These are basically training programs which guide you about selling highly expensive items.
Here is a quick breakdown of some of the costs involved:

In a nutshell, the Ultimate Retirement Breakthrough is by no means a retirement plan. It is just one of those misleading platforms which trick you into a finely knitted sales funnel. Chris and Susan also play the old trick by claiming that they only have a limited number of offers. The reality is, there is no shortage of MOBE subscriptions and this platform is actually set to recruit as many members as possible.
For those who don't have an idea of how such programs work, allow me a couple of lines to explain.
The promoters of the system are basically MOBE members
They trick you into signing up for a MOBE subscription
They receive a commission when someone signs up from their website
You'll be asked to subscribe for different levels inside the program and the whole thing will work like a spider's net
You'll have inexpensive offers starting at $25 and expensive offers reaching above $10,000
You'll actually be promoting the same platform to earn commissions like Chris and Susan
Is The Ultimate Retirement Breakthrough a Scam?
I wouldn't be doing justice by calling Ultimate Retirement Breakthrough a scam. Yes, it is misleading and doesn't even offer anything close to what we may call a retirement plan, but it does actually provide the potential to earn commissions and it does offer some training programs.
However… I wouldn't suggest you join such a program until you have a comprehensive understanding of how it all works, and I certainly wouldn't recommend joining if you're brand new to this sort of thing.
As far as MOBE is concerned, despite the training/opportunity costing over $50k in total, most of the members fail to hit $1,000 a year in earnings. This is disappointing because it means they have essentially been tricked into purchasing expensive training programs only to realize that they can't even reach the break-even.
Secondly, you can't call it a part-time activity like Chris & Susan claim. Selling the MOBE products online and bringing in new subscribers is a tiring job. Stay away if you don't have the required skills to maximize your chances of earning something considerable.
If you really want to make money online but don't want the risk or the high level of investment then I simply recommend you join a legitimate (and free) program like Commission Academy instead. There's no need to pay the high costs of the Ultimate Retirement Breakthrough or MOBE programs when there are sites like Commission Academy around which offer much more for free.
So overall it's safe to say that I won't be recommending the Ultimate Retirement Breakthrough program to you because it's totally misleading & in my opinion, it won't provide you with any real value. Plus instead of helping you make money as it claims, it will probably just see you losing money instead.
But anyway hopefully this review gave you the insight you were looking for into the program & hopefully it helped you see how it all really works. If you do happen to have any further questions or comments though then don't hesitate to leave them below & I'll get back to you as soon as possible.
A Better Alternative
The sad truth is that unfortunately most of the programs promising to help you make money online are scams. I can say that confidently after exposing over 500+ of them here on this blog.
But the good news is that even though most of them are indeed scams, there are actually some very good programs in amongst them - some programs that can truly help you to earn money.
And out of all of the legit programs I've seen, the one I would recommend the most to anybody looking to get started online is Commission Academy. In my own opinion, that's the best place to start.
At Commission Academy, you'll be provided with everything you need (including the training & tools) to begin earning real money by promoting products or services for companies like Amazon online.
The best part is that there's literally no limit on the amount you can earn with it & the process is pretty simple which means that it's absolutely perfect for people that don't have much experience.
Some wealthy affiliates even earn as much as 5-figures per month... Or more!

I mean don't get me wrong, that kind of money won't just fall into your lap without doing any work... But the harder you're willing to work at it, the more you stand to earn with it.
So if you're looking to get started but don't know which route you should go down or which program you should join (and don't want to waste money on bogus things that don't actually work), then I'd highly recommend checking out Commission Academy first. You can learn more about it here.