World Global Network is a technology company based out of Utah that sells various wearable tech products which they claim are able to "change your life". On top of that though they also provide an MLM style business opportunity through which you can sign up & re-sell the products yourself in return for commissions.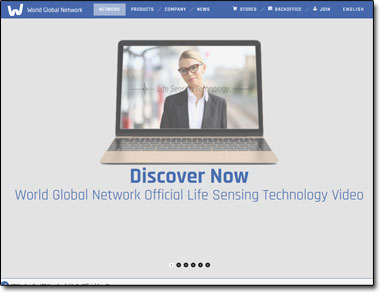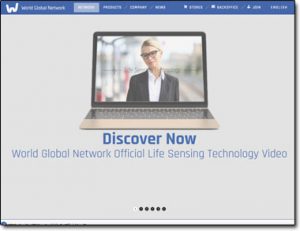 And it's likely that if you're here reading this review that someone has probably already approached you trying to get you to either buy something from World Global Network or trying to get you to sign up to the business opportunity… Which has probably left you wondering is it actually legit or is World Global Network a scam?
But don't worry because you've landed in exactly the right place to find out as I've taken a closer look into the company & in this review, I'll be uncovering everything you need to know, including how it all works… Whether the tech is actually up to scratch & whether or not you can really make money with their biz-opp.
What Is World Global Network?   |   How Does World Global Network Work?   |   The Compensation Plan   |   The Income Disclaimer   |   Is World Global Network a Scam?   |   A Better Alternative
What Is World Global Network?
As I briefly touched on above World Global Network is what's known as a network marketing or multi-level-marketing company & they sell various wearable tech-related products such as fitness monitoring watches & stick-on patches that supposedly reduce the harmful effects of smog…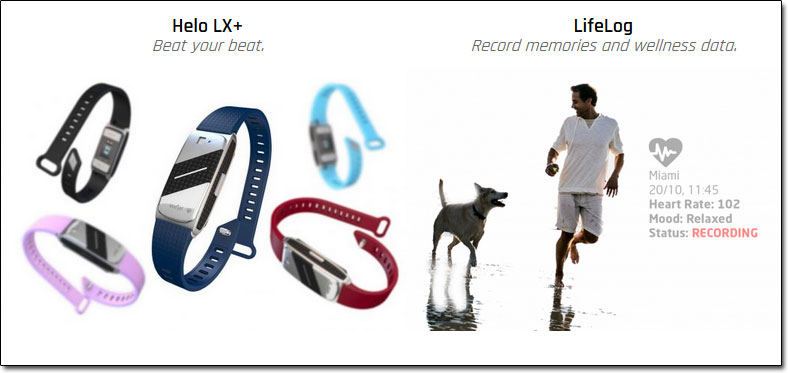 That on its own is pretty straight forward – but like I said it's a network marketing company which means that on top of just selling products they also give people the ability to join their business opportunity & earn extra money by re-selling the products themselves.
But there's a bit more to it than that…
You see with it being network marketing (as opposed to affiliate marketing) it's primarily geared around recruiting, because whilst yes you can make money by selling the products yourself, the real money comes from getting others to sign up to the opportunity & getting them to sell the products instead…
…and then from there you'll be pushed into getting the people you've recruited to do the same (recruiting more people below them too) – which in network marketing is what's known as "building a downline".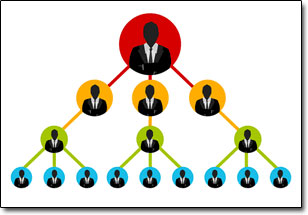 Because basically that's how the "real" money is made in these types of companies – but if it's the first time you've come across anything like this then you might just be thinking it sounds like some sort of crazy pyramid scheme, and don't worry you wouldn't be the first… There are actually a whole bunch of World Global Network pyramid scheme rumours on the web.
But right from the start I'll point out though is that World Global Network is NOT a pyramid scheme since they do actually have legitimate products – however as you'll soon see even though it's technically legit making money with the opportunity won't be as easy as many of the reps make it out to be… And you could potentially find that as a member of their biz-opp you just end up spending more money than you ever actually manage to make back.
You'll soon see what I mean…
How Does World Global Network Work?
Okay so with World Global Network being a network marketing company the likelihood is that you'll find out about them through social media or something like that where somebody is either pitching the products or the opportunity.
Then in order to make money through the company, you would have to visit their site (via the link sent to you from the person pitching it) and you'd have to sign up as what they call a "Wellness Ambassador".
Signing up to this in itself is free so it might initially seem all fair & well, but you can't actually make commissions whilst you're at the free level – instead, you'll have to personally purchase some products (such as their "Helo Bundle" which is the cheapest package).
FYI the Helo Bundle which is the cheapest product package costs $349 so yeah, it's safe to say getting started with World Global Network requires quite a hefty outlay (with no guarantee of making anything back)…
And sadly the spend doesn't end there either because on top of the initial product purchase you'll also have to hit a monthly sales volume each month to stay eligible to earn commissions. If you don't hit it then it'll mean you'll have to personally buy the products yourself if you want to stay eligible to earn anything.
These types of "sales volume" targets are quite common with MLM's and that's why many people who end up joining these companies end up with garages full of random products that they later struggle to get rid of.
But let's say you do all this, and you become eligible to make money… How much can you earn? Let's take a look…
The World Global Network Compensation Plan
For some reason, World Global Network doesn't like their compensation plan being referred to as a compensation plan (maybe they think it sounds too MLMey) so instead, they call it a "Pay Plan"… But it's basically the same thing.
Anyway, through this "Pay Plan" there are 4 main ways that you can make money which are:
Selling products yourself
Building a team (aka recruiting people)
Get a share of the companies revenue
Get lifestyle rewards
I'll touch on each of these in a little more detail below:
1. Selling Products Yourself
As long as you're qualified to earn commissions on products sales as I mentioned in the previous section of this review (by purchasing a product package & meeting the required sales volume) then you'll be able to earn 10% commissions on all of the product sales that you make.
If you sell products from their physical line – such as the tech gadgets then the commissions will just be one-time commissions (since these products just cost a one-time fee to the customer)… However, if you promote their Loyalty Program which enables customers to get yearly upgrades for their products then you'll be able to earn some residual commissions from that (again at 10%).
2. Building a Team
This is where the "real" money comes from in network marketing companies & that's why in these types of companies you'll typically always be pushed into recruiting other people into the business opportunity.
Basically you'll recruit other people into the business opportunity & these people will get placed below you… You'll then have the ability to earn between 10% & 21% commissions from the sales they make (depending on your team's overall sales volume).
The good thing about this is that you are essentially earning from other peoples efforts so if you had a large enough team that was actively promoting the company then you could potentially earn a passive income… However whilst it sounds good in theory sadly most of the people who join MLM business opportunities like this never actually go on to make any sales.
This means that passive income in MLM is more of a dream than a reality & you'll soon see hard proof of that in just a moment when I go over the World Global Network income disclaimer.
3. Getting a Share of the Companies Revenue
In theory, this portion of the "Pay Plan" could prove to be lucrative as through it you're able to earn 1% of the companies overall revenue, however, in order to "unlock" this particular bonus, you'll need to be ranked at "President Millionaire" or higher within the company and very, very few people ever make this rank…
In fact according to their income disclaimer, only a mere 0.004% of the active members inside of World Global Network have actually reached this rank so yeah, potentially lucrative – but likely out of reach for most.

4. Getting Lifestyle Rewards
Most MLM or network marketing companies offer their associates with various "lifestyle rewards" such as car & travel bonuses, and World Global Network is no different… However, surprise surprise this is something that's once again reserved for the top earners inside of the company so for the average Joe this portion of the "Pay Plan" will also be out of reach.
If you do happen to succeed within the company though then as part of this incentive you'll be able to enjoy car leasing paid for, private jet charters paid for & other luxury travel bonuses too.
Admittedly what they offer is pretty cool, but as I say for most it'll probably remain out of reach… Not particularly because the members aren't able in themselves, but because it's just typically quite difficult to succeed in an MLM company like this.
Which brings me onto…
You Might Also Like:
The World Global Network Income Disclaimer
At a glance, companies like the World Global Network can seem great – after all who wouldn't want to be running a business in their spare time that can help them generate some "easy" extra income…
However, when you take a closer look at the stats (which MLM companies like this typically don't really want you to see) you'll realize that things aren't quite as "easy" as they are often made out to be…
I mean just take a look at the screenshot below for example:

That's a screenshot from the World Global Network's income disclaimer & it's a table showing the average level of income members were generating throughout the year 2017.
As you can see almost a whopping 70% of the members were earning less than $999 per year – and only around 3.5% were making enough to potentially live off which is pretty bad in my opinion.
Don't forget that's not factoring in the costs these associates will have faced either… So on the front, it might look okay (I mean an extra $999 per year isn't bad) but don't forget they could be spending money on products in order to hit their required sales volume criteria… Or there could be advertising costs involved etc…
I think realistically with all that factored in the true take-home incomes would be much, much lower… And it's clear that only the people at the very top of this program are the ones making any real money.
Which is why I don't personally really like MLM or network marketing… Instead, I recommend affiliate marketing because it doesn't involve the level of cost & it also gives you a much higher chance of success. If you want to learn more about affiliate marketing you can do so at Commission Academy (and to be honest I'd highly recommend you do check it out).
But anyway…
Is World Global Network a Scam?
Well it's not a scam, nor is it a pyramid scheme – it's technically a legitimate business opportunity & there is indeed the potential to make money with it, but as you can see from the income disclaimer, in reality, it's clearly not all that great.
In my opinion, the truth is that MLM in general kinda sucks… Unless you're an expert at recruiting people & getting them to make sales then you'll likely find it to be a struggle, and worse than that you could find it costing you a lot of money as you try & keep up with things like "sales volume" qualifications…
So therefore overall despite the World Global Network program being legit, I am not going to be recommending it to you because ultimately I think if you did get involved with it you'd be much more likely to end up losing money than you would be to find yourself making it.
As far as I'm concerned there are much better opportunities available, the affiliate marketing for example which you can learn more about through Commission Academy. That's something that realistically, in my opinion, will give you a much better chance of success overall (without the heavy outlay required by MLM).
But anyway I hope you found this review useful & I hope it gave you the insight that you were looking for into this company. Of course though if you do happen to have any further comments or questions then don't hesitate to leave them below & as always I'll get back to you as soon as possible.
A Better Alternative
The sad truth is that unfortunately most of the programs promising to help you make money online are scams. I can say that confidently after exposing over 500+ of them here on this blog.
But the good news is that even though most of them are indeed scams, there are actually some very good programs in amongst them - some programs that can truly help you to earn money.
And out of all of the legit programs I've seen, the one I would recommend the most to anybody looking to get started online is Commission Academy. In my own opinion, that's the best place to start.
At Commission Academy, you'll be provided with everything you need (including the training & tools) to begin earning real money by promoting products or services for companies like Amazon online.
The best part is that there's literally no limit on the amount you can earn with it & the process is pretty simple which means that it's absolutely perfect for people that don't have much experience.
Some wealthy affiliates even earn as much as 5-figures per month... Or more!


I mean don't get me wrong, that kind of money won't just fall into your lap without doing any work... But the harder you're willing to work at it, the more you stand to earn with it.
So if you're looking to get started but don't know which route you should go down or which program you should join (and don't want to waste money on bogus things that don't actually work), then I'd highly recommend checking out Commission Academy first. You can learn more about it here.