The 3D Wealth Machine system has been put together by a guy who goes by the name of Coach Bob, and he claims that the members that have been joining his system have all begun prospering within just days of getting started.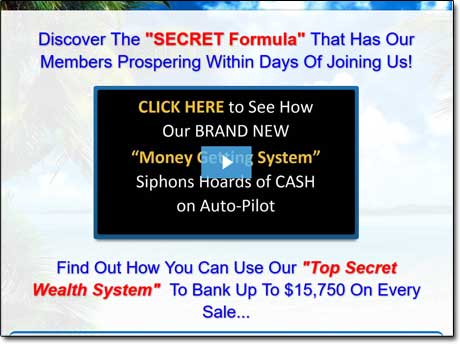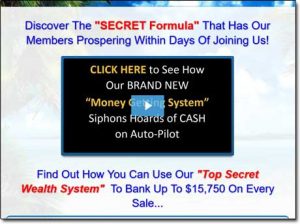 And when he says prospering he doesn't mean just a few extra bucks – oh no, he claims that the members are generating profits of $3,000 to $10,000 per week… But obviously that's a VERY bold claim.
So what's the deal – is it actually legit & can you really prosper with Coach Bob or is the 3D Wealth Machine a scam that'll just see you losing money rather than actually making it?
Thankfully you've landed in the right place to find out because I've taken a closer look into it & in this review, I'll be uncovering everything you need to know.
What Is 3D Wealth Machine?   |   How Does 3D Wealth Machine Work?   |   A Better Way To Make Money   |   Is 3D Wealth Machine a Scam?
What Is 3D Wealth Machine?
Coach Bob, the founder of the 3D Wealth Machine describes the whole thing as a "brand new money-getting system that siphons hoards of cash on auto-pilot", and this kind of leads you to believing that you can just sign up & start making money without having to do anything… Only that couldn't be further from the truth.
In fact, the 3D Wealth Machine system isn't really a system at all – it's just a sales funnel that's been designed to "trick" you into signing up to something called the Leveraged Breakthrough system via Coach Bob's referral link so that he can earn a commission at your expense.
And I just recently reviewed the Leveraged Breakthrough system but it's safe to say I wasn't impressed by it. In fact I actually came to the conclusion that it looks likely to be a pyramid scheme, and that if you invest in it you will most probably LOSE money rather than actually make it.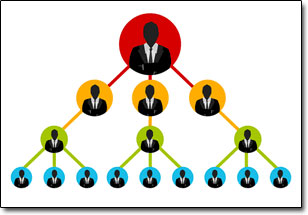 However Coach Bob does make some additional promises if you join through his sales funnel – he claims that he likes helping people & that if you join via him he'll give you access to "done-for-you" advertising packages to turn the Leveraged Breakthrough system into the "ultimate hands-free income machine"…


But I know what you're probably thinking… Is it actually true, or are these just some hyped-up promises to trick you into signing up? Will he actually deliver on them & will you be able to make money with Bob?
You'll soon see when I show you how the whole thing actually works…
How Does 3D Wealth Machine Work?
So as I mentioned above the 3D Wealth Machine system isn't a system in itself, it's just a sales funnel that redirects you through to the Leveraged Breakthrough system via Coach Bob's affiliate link.
Now the Leveraged Breakthrough system is basically a system which consists of you investing money, then receiving the ability to earn commissions by recruiting other people & getting them to invest just like you did.
That's why in my review I stated that in my opinion, it looks an awful lot like a pyramid scheme.
But anyway, whether it is a pyramid scheme or not – one thing that's for certain is that it's darn expensive. To get started with Leveraged Breakthrough you'll need to purchase one of their 4 levels & the cost of these can be seen below:
Level one, the Gold Level costs $3,247 (made up of $3,000 product cost + $247 admin fee)
Level two, the Platinum Level costs $7,447 (made up of $7,000 product cost + $447 admin fee)
Level three, the Diamond Level costs $14,647 (made up of $14,000 product cost + $647 admin fee)
Level four, the Ultra Royal Level costs $21,847 (made up of $21,000 product cost + $847 admin fee)
The bummer here is that you can only earn commissions up to the level you have personally purchased – even if you make a sale of a higher level. So as an example of what I mean, if you were to successfully sell the Ultra Royal package for $21,847 but were only qualified at level 1, you would only earn a commission on the $3,247 sale – despite getting somebody to invest a whopping $21,847.
The commissions you "should" have earned will instead be passed up to the next person above you that's qualified in typical network marketing fashion. It's basically a scarcity tactic to encourage you to upgrade & spend more money…
So with Coach Bob being a member of the Leveraged Breakthrough system, he is trying to get other people to invest – after all like I just said that's how the members of Leveraged Breakthrough make their money.
And that's the reason he's created the Prosper With Coach Bob program through the 3D Wealth Machine Website. He's basically just trying to encourage more people to sign up so he can earn more money.
The seemingly good thing though is that he claims to offer some bonuses if you do happen to sign up via his site. The one bonus that particularly stands out is the "done-for-you advertising packages", which you're told will remove the need for you to recruit people & will instead just help you earn money on auto-pilot.
It sounds quite good, and it might be enough to tempt you into signing up through Coach Bob's page but will it really help you make money?
The simple answer is no, it won't – it will actually just cost you money instead.
You see Bob does indeed provide you with access to these packages as promised after you join via his 3D Wealth Machine website however in order to use them you've got to pay money. The more people you want sending via your affiliate link, the more it will cost you…
The real bad news is the fact that you're not guaranteed to make any money back if you do happen to purchase of the packages, so whilst you might get 100 people clicking your link, if nobody signs up you'll just lose your money rather than make any.
And the chances of people signing up are very, very low.
You Might Also Like:
A Better Way To Make Money
Don't get me wrong, I'm not saying that you can't make money with the Leveraged Breakthrough system or with the help of the Prosper With Coach Bob program… It's certainly possible, it's just that the issue is that it's way more difficult than you're led to believe & as a result the likelihood is that you'll just lose money instead.
But the good news is that there is a much better way to make good money online. You don't need to invest crazy money to get started, instead, you could just join a legitimate, proven & free program like Commission Academy.
It's there that you'll get the proper training & tools you need to build a real income online without all the BS & hype. In my opinion, you would stand a much, much greater chance of finding success over at Commission Academy than you would by joining a naff overly hyped program like the 3D Wealth Machine.
Which brings me onto…
Is 3D Wealth Machine a Scam?
Well, it's not exactly a scam as such, since there is the potential that you could make money with it… But realistically the whole thing is much more difficult than you're led to believe & as a result you'll stand a higher chance of losing money than you do of making it.
And in my opinion, it does indeed look an awful lot like a pyramid scheme meaning that it could get closed down by the FTC at any moment, just like some very similar programs named Digital Altitude & MOBE recently were. That poses a big risk to your investment because if it did happen to get shut down you'd end up losing all of the money you spent on getting started.
So overall it's safe to say that I won't be recommending the 3D Wealth Machine program to you because despite Bob's promises I just don't believe you'll manage to find any success with it & you'll probably just end up losing money instead. As I mentioned earlier though there are much better (and free) alternatives out there where you can actually learn the proper way to make money… Such as Commission Academy.
But anyway hopefully my review here gave you the insight into the program that you were looking for & hopefully you can see why I've come to the conclusion that I have done. If you do happen to have any further questions or comments though then don't hesitate to leave them below & I'll do my best to get back to you as soon as possible.