If you've come across the Bitproperty website then chances are you'll have likely become pretty intrigued about the opportunity surrounding this new BTP coin which is currently in its ICO Token Sale stage.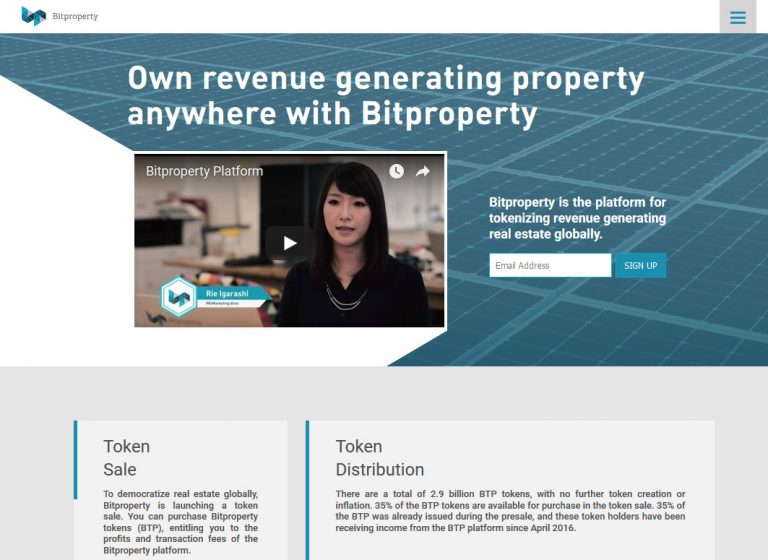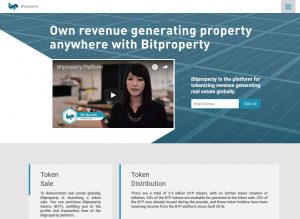 However, you'll also probably know that when it comes to ICO's & cryptocurrency opportunities you have to be very, very careful as there are a LOT of scams out there ready to trip you up.
So what's the deal when it comes to Bitproperty? Is it actually legit or is it just a scam that's going to see you out of pocket?
I've taken a closer look & in this review, I'm going to be sharing everything you need to know.
What Is BitProperty?   |   Is BitProperty a Scam?   |   The ICO Release   |   The Bottom Line   |   A Better Alternative
What Is Bitproperty?
Over the past few months I've been spending quite a bit of time taking a look into the new cryptocurrency opportunities. As a result I've exposed a lot of scams like Resonance Capital & I've also come across a handful of genuine opportunities like PayPie, but I've never come across anything quite like Bitproperty…
This is definitely one of the most innovative cryptocurrencies I've seen to date.
Bitproperty has launched to, in their words, "democratize real estate globally" – which basically means that they want to "tokenize" real estate investments into digital tokens so that people can easily participate & profit from real estate investments without necessarily having to purchase the property in full.
So essentially through digital tokens & their cryptocurrency which they call BTP they are making real estate investing more accessible by opening it up to people who might wish to get involved but have much lower investment budgets. Through Bitproperty's smart contracts the property can easily be purchased and traded in "pieces", so essentially multiple people worldwide could easily join together through the platform & invest in property as a group.
It's by no means the first company to provide crowd-funded style real estate investments, but it is, as far as I know, the first to operate within the cryptocurrency space & to create a cryptocurrency who's value will be primarily reliant on real estate investments…
So yeah, as you can imagine this particular cryptocurrency (BTP) has generated a LOT of interest which is why I've decided to take the time out to put together this Bitproperty review to help people get a better understanding as to what it's all about… And of course whether or not it's a scam…
Which brings me onto my next point…
Is Bitproperty a Scam?
As far as I'm concerned no, Bitproperty does not seem to be a scam. As I mentioned earlier in this review I've reviewed literally hundreds of various opportunities on this blog & I appreciate there are a lot of scams especially in this cryptocurrency world but thankfully everything at Bitproperty seems to be above board in my opinion. It looks to be a legitimate opportunity.
Unlike programs I've previously exposed like BitConnect & USI Tech, Bitproperty doesn't rely on recruiting new people – they appear to have a genuine service at the heart of their operation & at the moment they are in their ICO stage which means they are simply selling priority tokens to raise funds to launch the company.
Basically if you believe in Bitproperty & think it will do well then you can invest in the tokens now whilst they are hopefully at their cheapest, with the hope that they will then increase in value when they get converted into coins after the companies launch.
As to whether or not the coin will increase in value after it's launch, well that's anybody's guess – but against other ICO's I've come across so far it does look pretty promising. Another one to keep an eye on though is DragonChain which was actually originally founded by Disney & as a result has been branded "the Disney coin" (that could potentially be big).
The Bitproperty ICO Release…
As mentioned above there's a lot of hype surrounding the Bitproperty ICO release & so if you want to be able to purchase BTP ICO tokens then you are likely going to have to get in pretty quickly after the launch.
The Bitproperty ICO is set to launch on December the 1st and it will run for either 30 days or until the maximum cap of 100,000 has been reached. Bitproperty plans on releasing 2.9 billion BTP tokens and there will be no more created after that.
They are putting 35% of these tokens on sale through the ICO. They also actually did a presale way back in April 2016 & 35% of the tokens were sold back then through that – the people who bought those tokens have apparently already been receiving an income from BTP since back then.
Also, there is one very important to note – Bitproperty claim that due to some regulatory concerns they are excluding US and Japanese persons from the token sale.
Taken directly from the Bitproperty coin offering website, here are the BTP token sale terms:

The Bottom Line
In my opinion, this is clearly a very innovative company & it's one that looks to be going to provide a lot of great investment opportunities. I personally won't be investing it but I do believe that out of all of the ICO's I've come across so far it's up there with the most promising ones.
Bitproperty is actually one of the first ICO's I've seen based out of Japan & I'm sure that it will provide investors with promising returns through REIT's (Real Estate Investment Trusts). The other good thing about the company is that they claim they will be helping to promote the use and generation of green energy to make for a more sustainable future.
So yeah Bitproperty is a pretty cool ICO – again it's not one I'll personally be investing in as I believe that at the moment there are better places to invest my time/money but it may be a good fit for some, however, as always I'd only recommend investing money you can afford to lose as there are no guarantees and you should always do plenty of due diligence so you know exactly what you're getting involved with.
A Better Alternative
The sad truth is that unfortunately most of the programs promising to help you make money online are scams. I can say that confidently after exposing over 500+ of them here on this blog.
But the good news is that even though most of them are indeed scams, there are actually some very good programs in amongst them - some programs that can truly help you to earn money.
And out of all of the legit programs I've seen, the one I would recommend the most to anybody looking to get started online is Commission Academy. In my own opinion, that's the best place to start.
At Commission Academy, you'll be provided with everything you need (including the training & tools) to begin earning real money by promoting products or services for companies like Amazon online.
The best part is that there's literally no limit on the amount you can earn with it & the process is pretty simple which means that it's absolutely perfect for people that don't have much experience.
Some wealthy affiliates even earn as much as 5-figures per month... Or more!


I mean don't get me wrong, that kind of money won't just fall into your lap without doing any work... But the harder you're willing to work at it, the more you stand to earn with it.
So if you're looking to get started but don't know which route you should go down or which program you should join (and don't want to waste money on bogus things that don't actually work), then I'd highly recommend checking out Commission Academy first. You can learn more about it here.