Another day & another system that claims it can enable it's members to generate 5 figure profits in just 6 easy steps… So is this one actually going to be legit or is it just going to add to the ever growing list of online scams?
That's exactly what I intend to find out in this Copy Success review (copysuccess.me) – I'll be taking a closer look to find out what it's all about, how it works (if it works) and whether or not it can really make you money.
So if you've come across the Copy Success system & it's got you interested then you can rest assured you've landed in the right place to find out everything you need to know about it – and let me make it clear that I am NOT an affiliate so you'll be getting an unbiased honest review.
What Exactly Is The Copy Success System?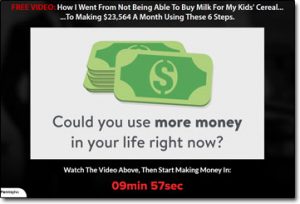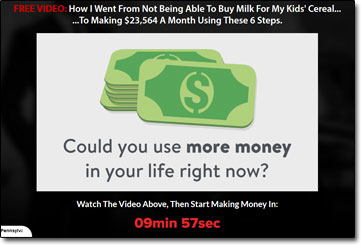 The Copy Success is a system that is supposedly able to allow you to do just that – copy the creator's success. The creator, Paulo, claims that he went from not being afford the milk to go on his children's cereal to generating an income of $23,564 by following just 6 simple steps.
The concept therefore is that as a member of the Copy Success system you'll get access to these 6 simple steps & then if you follow them yourself you too should see yourself generating an income of $23,564 per month.
However this leaves me a little bit skeptical because one thing I have learned over the years of working online is that there is no shortcut to success – if you want to make money you must put in the work.
So how can 6 simple steps generate you easy profits of $23,564 per month? I'm not quite sure, but I am soon going to find out & share what these 6 "simple" steps are supposed to be.
Here's How It Actually Works…
Whilst the video on the sales page of the Copy Success system didn't really go into much detail about how the system works, funnily enough the web protection I have installed on my computer was able to give me the answer.
If you take a look at the image below you'll see that whilst browsing the Copy Success website my web protection blocked an address that the website was trying to access, and that address was for something called Aspire Today which I've already reviewed on this blog.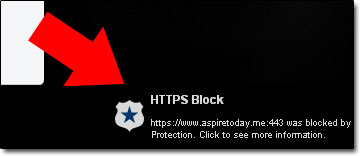 Aspire Today is actually part of the Digital Altitude opportunity, so basically the Copy Success system is merely another website that's been built purely with the intent of getting you to buy into Digital Altitude.
The reason I put stress on the word "another" is because I've seen so many of these sales funnels launch lately all selling Digital Altitude that it's almost unbelievable, I mean just take a look at the list below of some recent ones:
I could go on and on but you get the idea…
Basically the Copy Success system is not a system at all, like you're led to believe. It's just a sales page that's been put together by somebody so they can get more people to buy into Digital Altitude to earn more commissions.
So Is Copy Success a Scam?
Technically Copy Success isn't a scam, it's just a sales funnel that has been designed to get you to buy into Digital Altitude which is "kind of" a legitimate business opportunity – it's whats known as a high-tier network marketing company.
The reason I say it's kind of legitimate is because you can potentially make money with it but unfortunately it seems that few people do. It's a program which I believe has been designed for gurus to take advantage of newcomers.
Let me explain what I mean…
Digital Altitude is a company which sells training material that it supposed to teach you how to build a profitable online business, and alongside that they give you the opportunity to earn money by reselling this training onto other people.
The training doesn't come cheap though, as packages range from around $500 right up to around $50k – though of course this means big commissions for the affiliates promoting it… but… and this is a big but… you can only earn commissions on products you personally own.
So when you enroll into Digital Altitude as a starter member (for about $1 or $37) you will be assigned a personal coach who is actually just a sales person with a job of pushing you into upgrading to the higher packages. They will stress that if you want to make good money with the program it's vital that you upgrade so that you don't miss out on any big commissions.
The reason the "coaches" want you to upgrade so bad is because if you do then they're actually getting paid a cut too as well as the affiliate that got you to sign up, so expect some heavy sales pitching if you do decide to join.
Anyway to cut a long story short it seems the training has been priced purely with commissions in mind as opposed to value & in my opinion it doesn't provide value for money. So you'll see yourself spending around $50k as you progress through the steps & then by the end of the "training" you won't really be any better off as to knowing what to do next.
If you're lucky you might have a good sponsor who can show you how to get started, but if you don't have a good sponsor then apart from the odd webinar & group phone call you'll be pretty much left to go it alone.
From here to recoup your funds & make a profit you'll basically be expected to promote Digital Altitude onto other people by telling them what a great opportunity to make money it is…
So basically you're buying training on making money & you're making money by selling the idea of making money onto other people… ?
Should You Join? My Honest Opinion…
Whilst technically Copy Success (Digital Altitude) isn't a scam there's a few things I don't like about it & as a result I won't it be recommending it to you as something you should join. If you're looking to make money online then here's a better place to start.
So what don't I like? Well firstly the income claims made by Copy Success are over-hyped & realistically there is no way you are going to be earning that sort of money in that short space of time.
Secondly as I mentioned above Digital Altitude is a very expensive program & in order to be eligible to make any sort of good money with it you'll have to invest thousands of dollars of your own cash with no guarantee of getting any of it back.
And finally the overall success rates at Digital Altitude are WAY too low – I mean yes, there are people genuinely making hundreds of thousands with it but don't be fooled, the people doing that are experts.
The average person who joins a high-ticket network marketing opportunity makes ZERO, and when I say zero I mean literally zero – they don't even recoup their original investments. In my opinion it's definitely better to get started with something that requires no investment.