Electroneum is a newly launched British cryptocurrency & it claims to be the next big thing since Bitcoin which as you can imagine has generated an awful lot of interest among investors.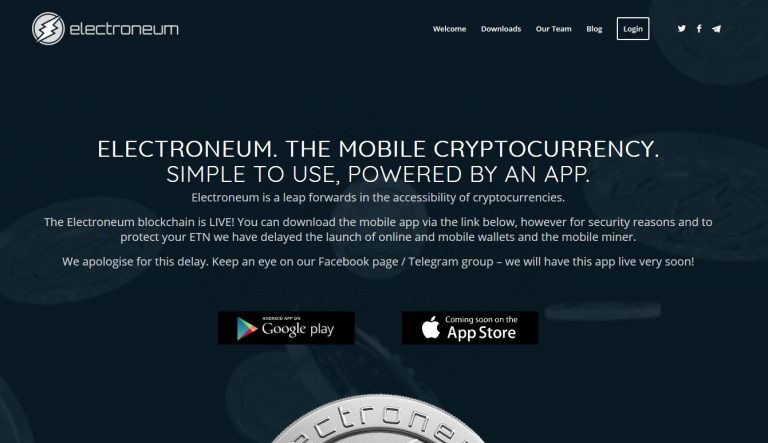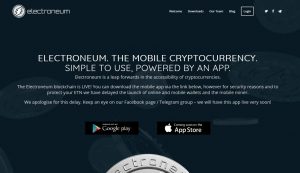 But with the rise of shady cryptocurrencies launching (like DasCoin & BitConnect) it leaves many people wondering, is it actually legit? Or is Electroneum a scam that's just going to see the owners fleeing with your investments?
I've decided to personally take a closer look into it to find out once & for all what it's all about & in this Electroneum review I'm going to be sharing everything there is you need to know.
What Is Electroneum?   |   Is Electroneum a Wise Gamble?   |   Will Its Value Increase?   |   Is Electroneum a Scam?   |   A Better Alternative
What Is Electroneum?
Basically, Electroneum is similar to Bitcoin in the sense that it's simply an alternative decentralized cryptocurrency, so rather than using "real" money it would provide you with a different (and potentially untraceable) means of making transactions through cyber-space.
Electroneum is said to have been designed specifically to be used within the mobile gaming & online gambling markets & the creators hope that it will gain massive traction among those industries, which if it did would ultimately boost the value of each Electroneum coin.
And that's what the investors are hoping for – they're hoping that Electroneum will launch & gain that traction that is anticipated by the creators, but realistically there is no guarantee of that happening. Yes, it happened with Bitcoin but since Bitcoin hundreds (if not thousands) of alternative cryptocurrencies have launched & none have been successful in gaining that same amount of sudden growth.
Sure, some other cryptocurrencies have gone up in value like Ethereum for example but in comparison to Bitcoin, the rise has been pretty poor & so if you're expecting to turn a few bucks into millions as many did with Bitcoin then sadly the chances of that happening are very slim.
It's worth pointing out that things could potentially go the other way, so you could see your money being completely lost… Essentially it's a gamble in itself (as with any investing, to be honest).
Is Electroneum a Wise Gamble?
Well, there's certainly been a lot of hype around the Electroneum coin that's for sure, but similarly, there's been a lot of Electroneum scam rumours circulating the web too with some people claiming that the creators could just vanish with all the invested funds & never actually release the coin publicly.
And to be honest that's kind of true – if they wanted too then they could do that because prior to it's launch Electroneum has been taking investments through an ICO (Initial Coin Offering).
Through this Electroneum ICO they basically sell tokens to people who are interested in the coin which will then later be converted to coins once the coin gains enough overall investment & goes public – it's essentially just a means of crowdfunding for the launch of the coin.
The problem with this though is that they've been taking investments via Bitcoin or Ethereum so to purchase the coin you would need to do so via a CoinBase wallet – they are NOT accepting USD payments for their coin.
This means that purchases of Electroneum coin are completely untraceable because there's no way of tracking purchases made via Bitcoin or Ethereum, so in theory yes if the creators of Electroneum wanted to run off with your money they could do exactly that.
I'm not saying they will, but they could & that's definitely a risk that you should be aware of. I've seen it happen with several other ICO's and the chances of it happening are very real so as always when making investments like this you must only ever invest money you can afford to lose.
Will The Value of Electroneum Increase?
Obviously, this is the question all of the people looking to invest in Electroneum want to know the answer but I will be honest and say that (as you probably know) there is no real way of knowing.
All I will say is that mentioned above no other coin since Bitcoin has seen the same amount of sudden growth & it is unlikely that any other coin will unless it can really bring something new to the table in terms of uniqueness that Bitcoin will struggle to rival.
At the moment it seems that merchants etc are just looking to implement Bitcoin (and some Ethereum) as their main means of accepting payments because this is what the majority of people worldwide currently hold.
It will therefore be very difficult to get merchants to shift into using a different coin like Electroneum for example because they will be immediately limiting their customer base which is why many of these new coins have struggled to take off.
I suspect that around the initial launch period the currency will be quite volatile but could potentially see some kind of increase as it generates a bubble effect from the hype that's surrounding it but in my personal opinion, I think that the bubble with burst & that it will end up being just another unsuccessful attempt at rivalling Bitcoin.
Will I be investing in it? No, I won't.
The main reason for my decision not to invest it (despite others claiming that it's going to be the next big thing since sliced bread) is because I personally feel it's just jumping on the hype of Bitcoin & I think that it will struggle to rival it as in my opinion it doesn't really seem to bring anything exciting to the table for merchants.
You Might Also Like:
Is Electroneum a Scam?
Well out of all of the different cryptocurrencies & ICO's I've looked at to date I will say that Electroneum does appear to be one of the more legitimate ones, but you should still keep in mind that purchases of the coin are completely untraceable & essentially the creators of it could just disappear with your investment.
So what I'm basically saying is that whilst it appears to be legitimate it still poses a very big risk & for that reason, it's certainly not something I will personally be getting involved with (or recommending).
In fact to be honest I have personally been staying well away from these ICO's & cryptocurrency opportunities altogether because a large majority of the ones I've reviewed so far have turned out to be merely well covered Ponzi schemes – like Bitpetite for example which was a new coin offering that I recently exposed.
Yes these things could provide you with a decent return for the chances of it happening without a large investment are very slim & by making such a large investment you would be putting yourself at way too much risk.
They do say fortune favours the bold but in this instance, I just feel that the risk is far greater than the reward.
A Better Alternative
The sad truth is that unfortunately most of the programs promising to help you make money online are scams. I can say that confidently after exposing over 500+ of them here on this blog.
But the good news is that even though most of them are indeed scams, there are actually some very good programs in amongst them - some programs that can truly help you to earn money.
And out of all of the legit programs I've seen, the one I would recommend the most to anybody looking to get started online is Commission Academy. In my own opinion, that's the best place to start.
At Commission Academy, you'll be provided with everything you need (including the training & tools) to begin earning real money by promoting products or services for companies like Amazon online.
The best part is that there's literally no limit on the amount you can earn with it & the process is pretty simple which means that it's absolutely perfect for people that don't have much experience.
Some wealthy affiliates even earn as much as 5-figures per month... Or more!

I mean don't get me wrong, that kind of money won't just fall into your lap without doing any work... But the harder you're willing to work at it, the more you stand to earn with it.
So if you're looking to get started but don't know which route you should go down or which program you should join (and don't want to waste money on bogus things that don't actually work), then I'd highly recommend checking out Commission Academy first. You can learn more about it here.