$1,000 a day is an unrealistic claim but let's see if Kindle Sniper can even generate $100 a week. Like many other online money making systems, this one also recently landed in the spam folder of my email inbox.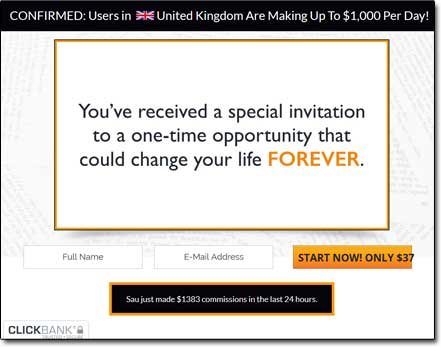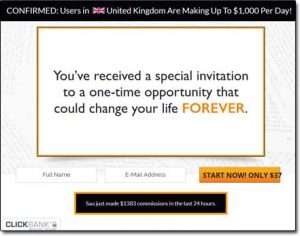 Some of my followers have already asked me to put together a Kindle Sniper review but for one reason or another, I hadn't had the chance to get around to it.
After managing to put some time aside, I finally managed to extract the required information to reach the hidden truth about it.
So if you are also looking to try this platform you're likely trying to determine if Kindle Sniper is a scam or legitimate way to make money. This review will reveal the reality and so that there remains no confusion whatsoever.
What Is Kindle Sniper?   |   How Does Kindle Sniper Work?   |   Can You Really Make Good Money Selling eBooks?   |   Is Kindle Sniper a Scam?   |   A Better Alternative
What Is Kindle Sniper?
So let's first praise the designer of the website. The page is simple with a professional look. Like many other online income generating programs, Kindle Sniper also boasts bold claims through a presentation video. According to the claims, this system is capable of generating over $1,000/day for its members. It tells us that this income is generated by selling simple eBooks published and promoted through Amazon.
Well, to be honest, I don't think it is possible because even the authors don't earn that much. An average eBook sells at around $5. To make $1,000 a day, an author would have to sell 200 books which is virtually impossible and that it doesn't happen every day. Selling one book per day is also a challenge so how come a book promoter (not the author) can earn this much?
Secondly, the video presentation claims that this is a completely unique method of generating income online but the fact is, selling eBooks is nothing new. Hundreds of thousands have tried their luck and some have managed to get the desired results but none of these results ever reached unrealistic proportions.
To be honest, nowadays it's actually a pretty old & outdated method… Not so many people bother with eBooks any more. One of the most popular methods to make good money online now is affiliate marketing, which you can learn more about for free through Commission Academy.
On top of that, the people that feature in the video claiming to be "happy members of the system" are actually paid actors from the website Fiverr (as shown below). One of the exact same actors recently featured in the video for the 60 Minute Profit Plan system.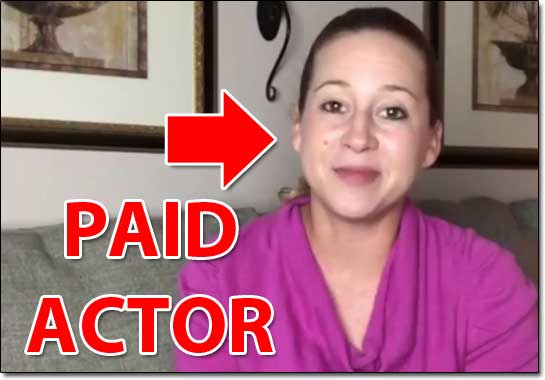 The Notorious Number 7 Once Again
This is surprising! I talked about this phenomenon recently in the Secured Web Orders review that I wrote. I noticed that it tends to be the over-hyped, bogus money-making systems that all end up with the tag price having a 7 as the last digit.
Kindle Sniper is available for $37 and there are many other such programs available for either $47 or $97. This is something I tried to dig into to see why but couldn't reach a logical conclusion. Nothing explains this phenomenon so let's call it an unofficial convention.
In my opinion, 7 is perhaps some sort of gambler's favourite. $99, $49, $199 is a known convention but 7 is a little strange. I do know a few gambling addicts who love the number 7.
I think it does have something to with the psychological patterns or intuition. Maybe the people behind these schemes are longing for some luck.
How Does Kindle Sniper Work?
The content of the whole video beats about the bush. It promotes something powerful enough to generate $1,000 every day but misses the HOW part. Everyone promoting such schemes loves missing the HOW part because normally they actually don't have such program so they intentionally ignore talking about the specifics.
Full of Deception
Upon joining the program, you get nothing but a document – no software or access to any system as promised. The documents has been divided into various content types or categories. The chapters have been divided smartly but as a content writer, I know the trick. This is actually another reproduction of different eBooks and YouTube videos. You don't receive anything new even after paying $37. It merely talks about how Amazon Kindle works & that's it… You can find this information easily without even paying a penny.
So, in essence, the video is completely deceptive. It doesn't even manage to confirm any of the features talked about the system. Why? Because there is no system at all. In my opinion, the person behind this deception is actually robbing you. In addition to the initial $37 payment, the website also promotes three other programs. It encourages you to purchase them as well.
Can You Really Earn So Much Selling eBooks?
Though the system is fake and the claims are malicious, let me talk about the genuine practice of writing, composing, and selling eBooks. The truth is, less than 3% of the eBooks achieve success. In this case, success means 10 sales per day. It is extremely rare to see a title selling over 50 units. Quality and research does matter!
Once in a blue moon, a title almost goes viral and generates over 100 sales a day. As far as the CAN factor is concerned, yes you definitely can earn as much as the Kindle Sniper program promises… But exceptions can't be the rule. The wiser move is not to generalize the rare cases. We need to think of the worst-case scenario, especially when it comes to the investment. An eBook requires you to pay for the formatting, preface, and cover. You also have to pay for proofreading and the ghostwriter – if you don't write for yourself. It could cost you at least $250 for a 5000-word eBook which is generally priced at less than $10.
So basically the Kindle Sniper system is just hyping up the opportunity to lure you in, then after tricking you into parting with your cash, you'll just be left to find out the hard way that it doesn't work as promised.
To be honest, if content writing is what you are interested in then you would be much better off starting a blog & learning how to make money blogging. It's actually a very good way to make money online & if ever you do go on to publish an eBook you could use your blog as the platform to promote it.
Is Kindle Sniper a Scam?
I don't want to be harsh by calling Kindle Sniper a scam. But it really is misleading. The system it promotes doesn't exist. The documents you receive are merely a reproduction of different eBooks about the art of writing and selling eBooks. My recommendation is that you should AVOID Kindle Sniper.
As I mentioned above if you are interested in publishing content & making money from it then you would be better off starting a blog in my opinion – you can actually start one for free over at Commission Academy (and you'll get a whole load of training there to learn how to make money from it too).
But yeah I'll just reiterate that I definitely won't be recommending the Kindle Sniper program as I don't believe you'll find any value from it at all & instead of helping you make money the reality is that it will just end up costing you money.
It's clear to me that the whole thing has just been designed to make its creator wealthy at your expense. He or she doesn't really care about your success… Hopefully, though this review helped you save some cash.
If you do happen to have any further questions or comments about it then don't hesitate to leave them below – as always I'll do my best to respond back to you as soon as I can. 🙂
A Better Alternative
The sad truth is that unfortunately most of the programs promising to help you make money online are scams. I can say that confidently after exposing over 500+ of them here on this blog.
But the good news is that even though most of them are indeed scams, there are actually some very good programs in amongst them - some programs that can truly help you to earn money.
And out of all of the legit programs I've seen, the one I would recommend the most to anybody looking to get started online is Commission Academy. In my own opinion, that's the best place to start.
At Commission Academy, you'll be provided with everything you need (including the training & tools) to begin earning real money by promoting products or services for companies like Amazon online.
The best part is that there's literally no limit on the amount you can earn with it & the process is pretty simple which means that it's absolutely perfect for people that don't have much experience.
Some wealthy affiliates even earn as much as 5-figures per month... Or more!


I mean don't get me wrong, that kind of money won't just fall into your lap without doing any work... But the harder you're willing to work at it, the more you stand to earn with it.
So if you're looking to get started but don't know which route you should go down or which program you should join (and don't want to waste money on bogus things that don't actually work), then I'd highly recommend checking out Commission Academy first. You can learn more about it here.