Secured Web Orders is something seemingly different from the typical online money making programs. This system, apparently seems legit but is it really so? We'll have to look inside before reaching any conclusion.
I'm not going to lie, this website – due to it's bold claims, really caught my attention. I felt extremely excited when searching for the facts and it was actually an entertaining exercise. This Secured Web Orders review isn't actually a paid version like most of others, instead  it's unbiased & honest. If you are thinking about about joining this program, please make sure to carefully go through this review until the end before you do.
These days there are various categories of online money making platforms and sadly, most of them are nothing but scams. Is Secured Web Orders a scam? You'll soon find out after I see show you exactly what this system is, how it works and if it really pays you as promised.
What Exactly Is Secured Web Orders?
As per the advertised content, Secured Web Orders is allegedly an easy to use system which generates as much as $350 plus each day for each of it's members… But to be honest this claim isn't at all surprising because many other platforms (like the 60 Minute Profit Plan for example) say similar things. There is however a touch of something new, never seen before, which is that you only need to work one hour per day. So effectively, you're earning $350 plus per hour… That is their claim anyway.
They also claim that it's something we all need to try… But don't rush into signing up just yet because as you'll soon see the whole thing is not quite as it seems.
What Is It All About?
The website content suggests that the users will only have to post links to the websites of various companies. These companies are allegedly looking to somehow increase the traffic on their websites and want higher conversion rates. It's true that eCommerce businesses are known for paid promotion and link sharing is one of the most reliable method in this regard… But will they really pay you as much as $350 just for posting them? Normally they pay a percentage on sales achieved…
I know there are legitimate programs like Wealthy Affiliate where you can learn how to partner with companies & earn commissions for recommending products… But getting paid just for actually posting the links – well that sounds a little too good to be true if I'm being honest.
The background story told by Rhonda Paul is not different from 90% of the stories we hear from video presentations on such websites. Online money making platforms are often great at portraying an ordinary person ending up making millions a year. Up until this point, nothing impresses me and I am sure that my regular visitors are also aware of what exactly I am talking about.
Like most of the other people behind these types of systems, Rhonda tells a story to lure you in. She claims she had kids even before she managed to make both ends meet. Eventually, she was introduced to the power of link posting and she tried it. It changed her life… she couldn't believe it was actually true… she never had dreamed of it and so on…
Being realistic, I can't convince myself to agree with all these claims. After spending a lot time in front of my PC screen, working for various companies, creating websites, doing SEO, using social media marketing tools, and writing content, all these activities have taught me something… And according to my experience, there is nothing true behind these claims. No online money making program could generate such a tremendous outcome which could allow you to quit your job without doing any work. You either work online full time to earn enough, or you do something else and flirt with an online platform on part time basis, getting part time results.
Basically little to no work won't deliver full-time results… And anything that promises it will is likely trying to scam you.
I mean don't get me wrong there are some things like affiliate marketing which can enable you to ultimately build a passive income over time, but at the beginning you will still be required to put in a good amount of work to gain momentum… And whilst on that note if you want to learn more about affiliate marketing & how you can make money with it be sure to check out my Wealthy Affiliate review.
How Does Secures Web Orders Work?
The reality is disappointing. There is no such program that will enable you to generate $350 a day right from the off whilst working for just 1 hour. These claims are just to cover the malicious intentions rolled inside the creators sleeves. This is another typical sales funnel, to be precise. Upon joining the program after paying $97, you'll be redirected to something else. It triggers a chain, one program after the other and it seems like an unending series of advertisements and promotions.
Number 7 – Watch It!
Let me share an interesting fact. Having a number 7 in the price – at least to me – is the hint that the program is hiding something else. If you revisit my reviews, you'll find that most of the malicious programs are either priced at $97 or $47. I don't know exactly why, but there is something which encourages the promoters to set the price with a 7 as the last digit. Check it out with other similar programs and see if you find the same thing or not!
MOBE – The Usual Suspect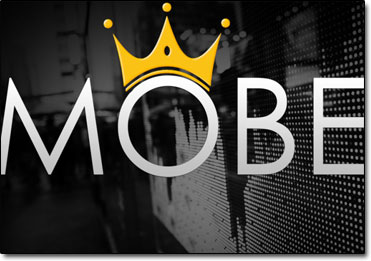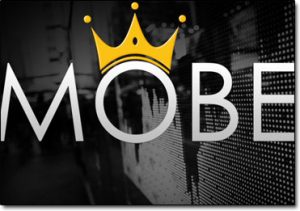 The lady in the video is actually tricking you into clicking through her referral links so that you sign up to MOBE through her website. It will earn her a sales commission. The game is based on MOBE promotions which is arguably the most popular sales and referral platform. Is MOBE legit? Well, this is something debatable. To me, it depends on which website is promoting it and how. I mean, if you ask me to purchase a t-shirt for $20 and I pay you, then I deserve the t-shirt. The immoral practice is that these programs offer you a t-shirt but once you pay, you get something else in return. There is no justification for such practices but these activities have become so frequent and usual that people are unintentionally accepting them as an advertising strategy.
Update – MOBE has recently been forced to shut down by the FTC, so it would seem the answer to that question is no – MOBE is not legit.
My Verdict – Is Secured Web Orders a Scam?
In my opinion yes, Secured Web Orders is definitely a scam. The whole thing is totally misleading & if you were to happen to spend $97 on the program you'd just be left to find yourself disappointed with what you actually receive.
In reality rather than having been designed to help you make money like it claims it has, the truth is that instead it's just been designed to make it's creator wealthy at your expense. The real person behind the whole thing doesn't actually care about your success at all… They just care about taking money from you to make themselves richer.
As I mentioned earlier in this review the whole concept is loosely based around affiliate marketing. Now affiliate marketing is a legitimate (and very good) way to make money. It involves promoting links & getting paid commissions on any sales made via the links… There are legitimate websites like Wealthy Affiliate where you can learn how to really make money with it, but the Secured Web Orders is basically lying to you & making it seem like you can get paid directly for each & every link you post which is sadly not true.
If it was as easy as the Secured Web Orders program makes out then everybody would be doing it, nobody would be left working a job. Like I say the whole thing is just totally misleading & that's why I won't be recommending it to you.
But anyway hopefully my review here gave you a good insight into how it all really works & hopefully it helped you save some cash. If you do happen to have any further questions or comments about it though then don't hesitate to leave them below. 🙂