The Millionaire's Brain Academy has been put together by a guy named Winter Vee & it promises to provide you with a "secret brain hack" that will allegedly enable you to start thinking like a millionaire & accrue massive wealth.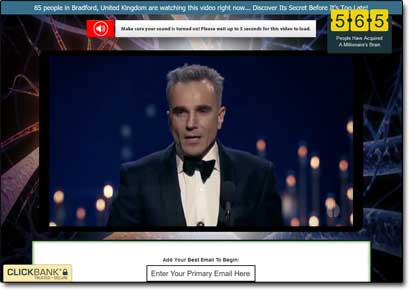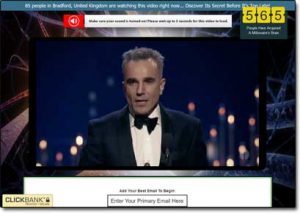 You're literally led to believe that you can simply sign up, watch a few videos, "rewire" your brain & start making money…
But is it really that simple?
Or is Millionaire's Brain Academy a scam that's just trying to take advantage of you?
Thankfully you've landed in the right place to find out because I've taken a closer into how it all really works & in this review I'll be uncovering everything you need to know, including whether or not you can actually make money from it.
What Is Millionaire's Brain Academy?   |   How Does Millionaire's Brain Academy Work?   |   Fake Testimonials   |   The Cost   |   Is Millionaire's Brain Academy a Scam?   |   A Better Alternative
What Is Millionaire's Brain Academy?
Millionaire's Brain Academy is a peculiar program, to say the least, & it essentially claims that it can enable you to begin earning thousands of dollars simply by "rewiring" your brain to think like a millionaire.

You're told that the whole thing has been set up by a guy named Winter Vee & Winter claims that he too has been able to generate millions since rewiring his brain via the exact same "brain hack" that he's going to share with you in his academy.
He even claims that within just 1 week of rewiring his brain he was able to make $22,489 & he states that you too should be able to do the same.
But is the whole thing just a load of nonsense? Or is there really such thing as a "brain hack" that'll be able to you to generate massive wealth like Winter claims?
Sadly despite the interesting pitch, the whole thing is indeed nonsense. I can confirm right from the off that the Millionaire's Brain Academy is just a get-rich-quick scam that's been purely designed to part you with your hard-earned cash.
The only person who'll really be making from it is the creator (who by the way isn't really named Winter Vee).
I mean don't get me wrong you do actually get provided with some training after you hand over your money – but as you'll soon see below when I show you how it all works it's certainly nothing like it's made out to be & there's no doubt you'll end up disappointed.
How Does Millionaire's Brain Academy Work?
Prior to joining the Millionaire's Brain Academy, you're told that you'll be getting access to some videos which will completely change your mindset. You're led to believe that all you need to do is watch these videos & that your brain will be "rewired", putting in a position to generate massive wealth just like any other millionaire…
But in reality that couldn't be further from the truth.
You see after handing over your $47 to join the academy (which I totally don't recommend), all you really get access to is an eBook, and basically the eBook just consists of generic mindset training that you can find at plenty of places elsewhere online without having to pay a single cent.
There's absolutely nothing new, nothing secret or nothing revolutionary in the eBook. It basically just touches on things like removing negativity from your life (for example by stopping watching the news) and increasing your drive by getting up earlier in the morning.
In short, there's absolutely no way that you're going to read the book & suddenly become a millionaire.
And even if the book did contain the "magical secret" for obtaining a millionaire mindset, it doesn't contain any actionable business advice so even if you came up with a great idea you wouldn't know where to start.
As far as I'm concerned if you really want to have more wealth in your life you'd be better off just saving your money & joining a free, legitimate & proven program like Wealthy Affiliate instead which is one of my all-time top recommendations.
Fake Testimonials
I appreciate that if you've landed on the Millionaire's Brain Academy website & watched the video presentation then you might have been really hoping it would work for you. After all who wouldn't want a way to generate more wealth so easily?
For that reason, it's understandable that you might still be clinging onto some hope that maybe it does actually work. After all, there are also several member testimonials on the Millionaire's Brain Academy website that swear by it & claim that it's changed their lives.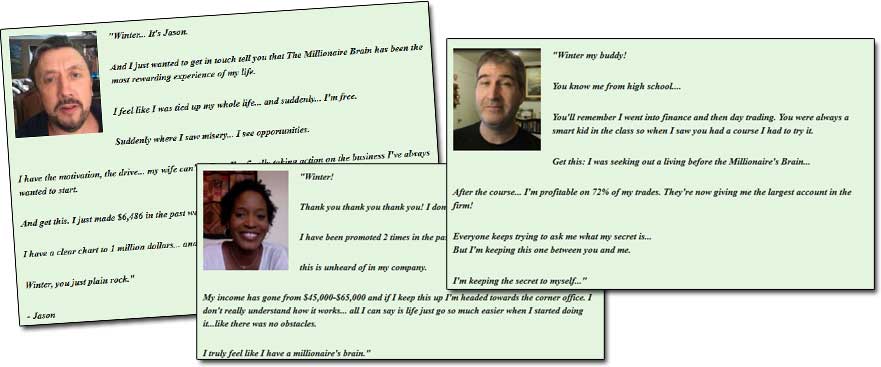 So you might be thinking of just trying it out anyway, but don't! The testimonials are fake & are all part of the con…
The reason I know that is because this morning I was reviewing a system called the Message Money Machine & I exposed one of the so-called members that appeared in the video as being a paid actor from Fiverr.
And guess what? As shown below the SAME guy appears on the Millionaire's Brain Academy website:

This time though he claims his name is Jason and that "the Millionaire Brain has been the most rewarding experience of his life". He states he's suddenly free and that he is now making $6,486 per week…
But the guy is a total phoney – and so are all of the others shown on that page. In fact, the website contains a whole host of tricks to try & get you to sign up such as fake counters & scarcity tactics.
You Might Also Like:
Then There's The Crazy Cost…
To get initial access to the Millionaire's Brain Academy you're asked to hand over $47 which might not seem like a lot of money… But if you think the cost is going to end there then I suggest you think again.
Instead after you hand over your $47, you'll just be left to find out that inside of the program there is upsell after upsell & the whole thing could quite quickly cost you hundreds of dollars… Before you even get access!
And this is something that's quite typical of ClickBank product (which is what the Millionaire's Brain Academy is). Just recently I reviewed some other ClickBank products such as the Easy Insta Profits & Coin Code Club programs and they too both had a similar series of pushy upsells.
The first upsell you're presented with inside of the Millionaire's Brain Academy is called Hyper Wealth DNA & this will set you back an additional $197. These are the so-called "brain-hack" videos & you're led to believe they'll enable you to go from 0 to millionaire in just 10 days.
The second one is called Copy Paste Wealth & this costs $97… You're led to believe that with this you'll get a done-for-you business that will begin making you money (but again it's total BS).
And the third upsell is called the Jumping Audio Program which costs another $97. As the name suggests this basically consists of audio recordings & you're told they will empower your mind even further…
But ultimately all of the upsells are just total nonsense & it's merely a way for the creator to squeeze even more money from you. Overall you could end up spending $438 before you even get access to the academy.
I don't even recommend spending the initial $47 let alone spending money on any of these additional things, which brings me onto…
Is Millionaire's Brain Academy a Scam?
In my opinion yes, Millionaire's Brain Academy is a scam. I mean don't get me wrong you do actually get some training provided to you in return for you handing over your cash… But the reason I'm calling it a scam is due to the fact that it's so incredibly misleading.
I mean there is just no way that the system is really going to help you make money, and it's certainly not going to help you make the amounts of money that it promises… So I believe it's essentially just "tricking" you into handing over your cash.
It's basically clear to me that the real intention of it is not to help you, but to simply make it's creator wealthy at your expense instead. For that reason, there is no way I'll be recommending it to you.
Like I said earlier in this review if you really want to make money online & build wealth then there are already legitimate & proven programs out there like Commission Academy that you can get started with. There is no need to waste money on BS programs like the Millionaire's Brain Academy.
But anyway whatever you decide to do is up to you, I just hope that my review here has given you a better insight into what it's all about. If you do still happen to have any further questions then don't hesitate to leave them below & I'll get back to you as soon as possible.
A Better Alternative
The sad truth is that unfortunately most of the programs promising to help you make money online are scams. I can say that confidently after exposing over 500+ of them here on this blog.
But the good news is that even though most of them are indeed scams, there are actually some very good programs in amongst them - some programs that can truly help you to earn money.
And out of all of the legit programs I've seen, the one I would recommend the most to anybody looking to get started online is Commission Academy. In my own opinion, that's the best place to start.
At Commission Academy, you'll be provided with everything you need (including the training & tools) to begin earning real money by promoting products or services for companies like Amazon online.
The best part is that there's literally no limit on the amount you can earn with it & the process is pretty simple which means that it's absolutely perfect for people that don't have much experience.
Some wealthy affiliates even earn as much as 5-figures per month... Or more!


I mean don't get me wrong, that kind of money won't just fall into your lap without doing any work... But the harder you're willing to work at it, the more you stand to earn with it.
So if you're looking to get started but don't know which route you should go down or which program you should join (and don't want to waste money on bogus things that don't actually work), then I'd highly recommend checking out Commission Academy first. You can learn more about it here.