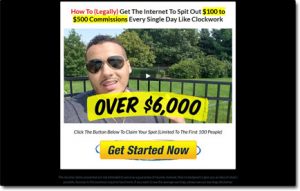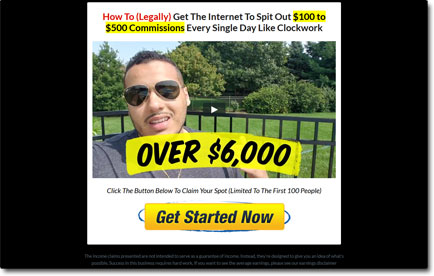 My Income Club is the name of a new system which has been launched by a guy named Alfredo Delgado & it promises to provide you with a way to "get the internet to spit out $500 commissions every single day like clockwork"…
You're told that it's totally free to join, that pretty much everything has been done for you & that you can quit easily earn $10k+ per month with it… But is it actually legit? Or is My Income Club a scam that you should just avoid?
Well I'm really glad that you came here to this review of My Income Club before you signed up to it because I can tell you immediately right from the off that it's not what it seems and it's certainly not really free.
I'll explain more about that in just a moment but first before I do I'll point out that if you'd prefer to just head straight to something legit & proven to work instead then you can check out my number 1 recommendation below:
Go here to see my no.1 recommendation for making money online
(This 100% free training shares my exact strategy for making 5-figures per month)
Click Here To See My #1 Recommendation For Making Money
Or simply keep on reading for my full review in which I'll explain how it all really works…
What Exactly Is My Income Club?
My Income Club is the name of a brand new money-making system & it essentially leads you towards believing that everything has been "done-for-you" so that you can simply sign up & make money without having to do anything.
It even claims to be free – and you're given the impression that you quite easily earn as much as $10k to $30k per month with it as highlighted by the claim presented on their website shown in the screenshot below:

Alfredo Delgado is the name of the man that's behind the system but that's not the greatest news in the world because Alfredo is a guy that was formerly involved in the Digital Altitude scam that launched a couple of years ago.
What's more is that the sales video promoting his newly launched My Income Club system looks an awful lot like the one he was previously using to promote his Digital Altitude venture… So are we just looking at another high-ticket scam?
Well, not quite… But in the same breath we're not really looking at anything promising either because as you'll soon see in the next section when I explain in finer detail how it all works, the My Income Club system isn't all it's made out to be…
Keep reading to see what I mean…
How Does My Income Club Work?
You've probably already noticed that the website promoting the My Income Club system doesn't really give a great deal away as to how any of it actually works… Instead you're just bombarded with "testimonials" from people showing off how much they're allegedly making with it.
"Testimonials" like the ones below:

Then in order to find out more about how any of it actually works you're simply pushed into handing over your details & signing up. The good news is that it's free to initially sign up…
The bad news though is that if you do happen to sign up (which I absolutely don't recommend) then you'll quick realize the whole thing actually costs a LOT of money.
And that's because the whole thing is just geared around spending & recruiting… That's how people are making their money with this thing.
There isn't really any "done-for-you" system or anything like that at all. It's basically just a case of signing up to My Income Club, then joining all the paid things Alfredo instructs you to join & finally recruiting others to do the same.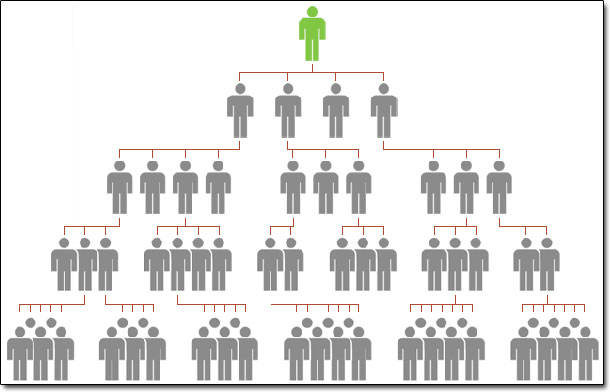 If you can't recruit people, you won't make money – it's as simple as that.
Plus it's also quite clear that there's no real product or service involved here… The whole thing is quite clearly primarily geared around making money by recruiting others which would technically make it an illegal pyramid scheme.
Not good!
Here's The Run-Down of Exactly How It Works…
You're led to believe by the My Income Club promo video that you can pretty much just sign up & begin profiting as Alfredo essentially portrays the fact that he's done everything on your behalf so that you don't need to do anything to make money…
Unfortunately though that's not the case & instead here's the REAL run-down of how it actually works:
You sign up to My Income Club (this is free to do)
You then get access to the members area "set up" training
The first thing you're told to do is join an MLM company named My Econ (costs at least $34.95/month)
Then after that you're told to sign up to a shady program named Easy 1 Up (costs $25 to $1,000+)
After that you're told to sign up to AWeber (costs at least $19 per month)
Then ClickFunnels (costs at least $97 per month)
Then you're told to put your affiliate links for those programs into My Income Club
And finally you're told to promote My Income Club to others
So the idea is that you'll sign up for those programs & when you do, the person that referred you to My Income Club will earn commissions at your expense… Then you get to connect your links & refer others in the same way… Only this time you would earn at their expense.
However there are some big problems here…
The first problem is that you'll be spending nearly $180 on recurring bills every single month before you even get the opportunity to make a single penny with this program… And that's totally unnecessary because you don't need to spend anything to earn as an affiliate.
If you take advantage of the training at Wealthy Affiliate you'll learn how to promote affiliate offers for free.
The second problem is that My Econ is a multi-level-marketing company and many people are extremely reluctant to get involved with MLM's due to their extremely high failure rates (and rightly so).
The FTC actually put out a publication which highlighted that less than 1% of participants in MLM's ever actually made a profit (as shown below):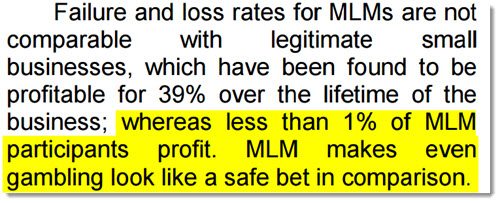 But then on top of that there's an ever bigger problem, which is the fact that the My Income Club requires you to sign up to a program named Easy 1 Up which is a known scheme that I've already exposed on this blog.
The problem with the Easy 1 Up program is that it only allows you to earn commissions on the levels that you've personally purchased in at… So if you only buy the $25 level & make a $2,000 sale, that sale will just get passed up & go to the next qualified person above you instead.
This means if you want to stand any chance whatsoever of earning the big commissions that are boasted about in the My Income Club promotional video then you'll personally need to invest thousands of dollars yourself…
And of course there's absolutely no guarantee you'll make any of it back.
In fact most people don't, which brings me onto…
Can You Make Money With My Income Club?
The truth is that yes, it's technically possible to make money with the My Income Club program… It's just very unlikely that you will unless you're already an experienced marketer due to the lack of training provided inside.
Plus like I mentioned in the previous section of this review even though you can "technically" make money with it, the whole thing is very shady due to the programs it's associated with & the whole focus on recruiting thing.
You're literally just signing up to learn how to make money & then making money by promoting it to others by promising that it'll teach them how to make money… There's no real product or service at all.
And that brings me onto…
My Verdict – Is My Income Club a Scam?
Well I wouldn't go as far as to say it's a scam as such since there is actually the possibility you could earn something with it, however what I will say is that it's much more likely that you'll just spend money on it rather than actually make it.
In my opinion its not really geared towards helping newbies to make money like it claims it is – I believe that it's more geared towards helping advanced marketers to earn money by taking advantage of the newbies.
For that reason I won't be recommending it & instead if you truly want to make good money online I would suggest you just stick with a proven & legitimate platform like Wealthy Affiliate. It's there that you'll be able to find proper success (and it doesn't revolve around recruiting!).
Or alternatively you could forget about affiliate marketing and check out one of these other methods instead – though I must admit affiliate marketing is indeed my top recommended method of making money as it's the same way I make most of my own money online.
Whatever you decide to do though I just hope that my review of My Income Club here has given you a good insight into how it really works & what you can expect from it if you were to actually join. If you still happen to have any further questions or comments about it then of course don't hesitate to leave them below. 🙂