My Lead Gen Secret has just been launched by a guy named Jim Harmon & it essentially promises to provide you with everything you'll ever need to be able to see massive success online & generate a fortune with little to no work at all…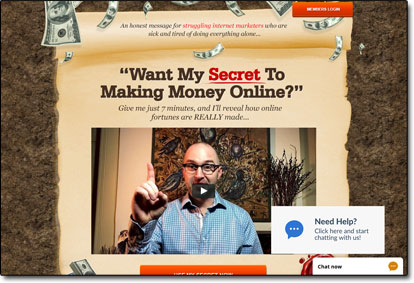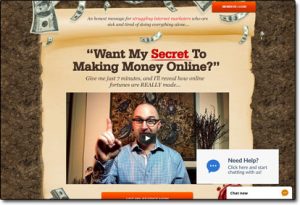 You're told that for a small fee of just $1 per day you'll be able to get access to 100 high quality fresh new leads every single day… But can this really be true? Or is My Lead Gen Secret a scam that'll just end up sending you bogus leads & seeing you waste your money?
Well the good news is that you've landed in exactly the right place to find out as I myself have personally taken a closer look into it all to see exactly how it works & in this honest My Lead Gen Secret review I'll be uncovering the REAL truth as well as outlining why you probably won't want to sign up.
What Is My Lead Gen Secret?   |   How Does My Lead Gen Secret Work?   |   The Kicker   |   Can You Really Make Money With It?   |   The Compensation Plan   |   Is My Lead Gen Secret a Scam?   |   A Better Alternative
What Is My Lead Gen Secret?
In a roundabout way the My Lead Gen Secret website essentially claims to provide everything you'll ever need to see massive success online – and for a mere fee of $1 per day it even claims that it'll essentially "do the work for you"…
So ultimately you're led to believe that you can simply sign up, get high quality leads & then convert them into commissions… Turning your $1 per day into potentially hundreds of dollars per day…

But could it really be that easy? And if it is, then why isn't everybody doing it? Why are people (like me) still wasting their time writing blog posts & marketing their content if they could just pay $1 & see success so easily?
Well the short answer is because as you've probably already guessed, it isn't so easy… And whilst there is actually "some" substance to the My Lead Gen Secret program (as you'll see shortly), ultimately it is going to be very unlikely to see you earning anything big.
In fact the truth is that you'll probably just end up spending more money on the My Lead Gen Secret program than you ever actually manage to make back through it as it's just a classic case of "too good to be true".
The only people who are really seeing good money from it are those "gurus" that are suckering people into it as affiliates, as for them the My Lead Gen Secret has a pretty lucrative compensation plan (and convincing sales pitch) which can help them earn some good commissions… But for the average Joe, it's not so great.
The average Joe signing up to My Lead Gen Secret will just be funding those commissions for the people at the top of the tree… And then they'll be left to discover the hard way that it's not really all it's made out to be.
But don't just take my word for that – instead keep on reading & I'll show you exactly how it all works below so that you can see first-hand for yourself what's really going on & why you likely won't earn anything with it…
How Does My Lead Gen Secret Work?
So the main idea according to Jim Harmon (the man behind My Lead Gen Secret) is that you'll be "sharing leads" which will help you drastically reduce the cost of your leads, enabling you to more easily turn a profit.
But what does he mean by "sharing leads"?
Well basically he's referring to you getting access to leads that are being submitted through other websites… And this is kind of my area of expertise since back in around 2014 I actually had an agency which solely focused on lead generation for 3rd party companies.
So what I can tell you right from the off, based on expertise in this field is that this is NOT as good as it seems.
I mean sure, at a glance the thought of cheap leads sounds fantastic – but the reason they're cheap is because they're shared, which basically means they'll be getting bombarded with offers from a HUGE bunch of people.
The best lead is one that you have exclusive access to. For example if they've submitted interest via YOUR website or capture page, and you're the only one in their inbox… Then that is a fantastic lead.
However if they've submitted interest via somebody else's website, and then their details have been shared with other people – that is NOT a good lead, as not only are you going to have to fight through the noise of all of the other people trying to sell to them, but you're also going to have to build a relationship from scratch since they don't have a clue who you are.
But before you get chance to build a relationship you know what they're going to do right? They're going to hit the spam button of course.
So a dollar might seem cheap on the surface, but if for every dollar you spend you happen to make $0 back then it's still a 100% loss, meaning the dollar would have been better staying in your pocket.
And Here's The Other Kicker…
All of the leads offered out by My Lead Gen Secret are "make money online" leads… So they're all people who have shown an interest in learning how to make money online… And do you know why that is?
Because all of the leads are coming from My Lead Gen Secret itself – so when you opt-in to check My Lead Gen Secret out, you become a lead for somebody else inside of the My Lead Gen Secret system.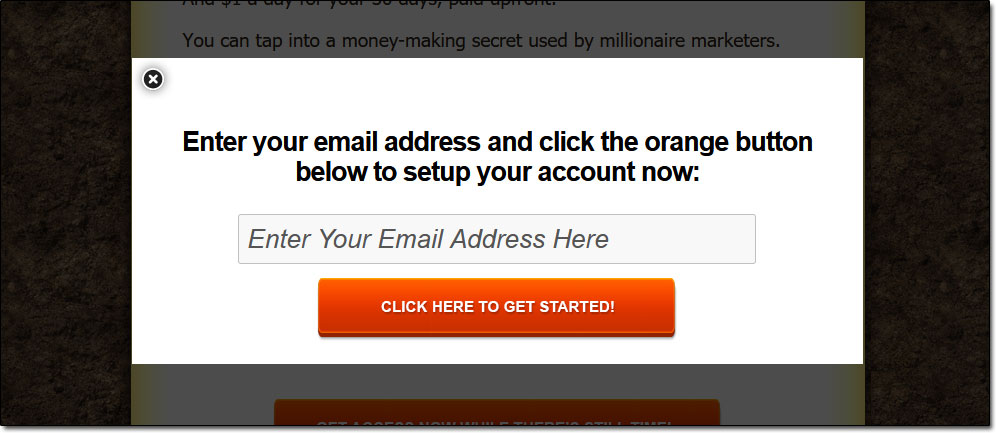 And guess what most of the people inside of My Lead Gen Secret are promoting? They're promoting My Lead Gen Secret! And they're doing that because that's what Jim Harmon highly encourages you to do inside.
So essentially it's all a big recruitment loop – it's a case of signing up to My Lead Gen Pro to get access to leads, then promoting My Lead Gen Pro on to others as a means of getting leads, in the hope of earning a commission at their expense.
But What About The Built-In Autoresponder?
One of the other main selling points of My Lead Gen Secret (alongside the cheap leads) is the built-in autoresponder, which enables you to send out emails to your leads without the need of a third party service like AWeber.
But is the built-in autoresponder any good?
Well frankly, in my opinion – no… And the reason I say that is because it simply can't be. Sending email (and having it successfully delivered to a recipients inbox) is VERY tricky business – and companies like AWeber spend years perfecting it…
They also have VERY strict rules on what can & can't be sent, which keeps their deliverability rates high.
On top of that they also work closely with email service providers to have the IP's of their servers whitelisted…
My Lead Gen Secret on the other hand does none of that, and it mentions nothing in its terms about having your email sending privileges revoked, so it seems that they don't really care what you send via their platform.
This means that whilst emails may deliver now (as the program has just recently launched), delivery rates will likely drop off pretty darn fast as new members join & begin pushing out spammy make-money emails to their "100 leads per day".
And that's likely why they give you the alternative option of being able to download your leads each day in CSV format to important into existing email marketing services – which admittedly is cool, but still even with good deliverability the engagement rates are gonna suck.
Which brings me onto my next point…
Can You Actually Make Any Money With It?
Well the answer to this question is a bit of a yes & no, and it depends on your experience. If you think you are going to be able to sign to My Lead Gen Secret, get the leads & make money just by promoting them using the built-in autoresponder then you will likely find yourself disappointed.
And if you think you can make good money by simply signing up, extracting the leads, importing them into another email marketing provider (like AWeber) and then make money… You are also going to likely be disappointed.
The reason I say that is because cheap "2nd hand" leads are cheap for a reason – it's because they're poor quality.
So the only real way you'll find yourself earning money from My Lead Gen Secret would be by promoting it as an affiliate, however in order to find success with this you're still going to have to go out & generate your own leads.
And if you were generating your own leads then you'd be able to make more money by promoting a product that actually provides them with real value as opposed to promoting a product like My Lead Gen Secret which will just see them spending money for nothing.
But let's say you're dead set on promoting My Lead Gen Secret as an affiliate…
You Might Also Like:
What's The My Lead Gen Secret Compensation Plan?
Surprise surprise, My Lead Gen Secret operates a multi-level-marketing style compensation plan, and that's basically the reason it's gained traction so fast… Because people are promoting hard in the hope of building a big team below them, like that highlighted below: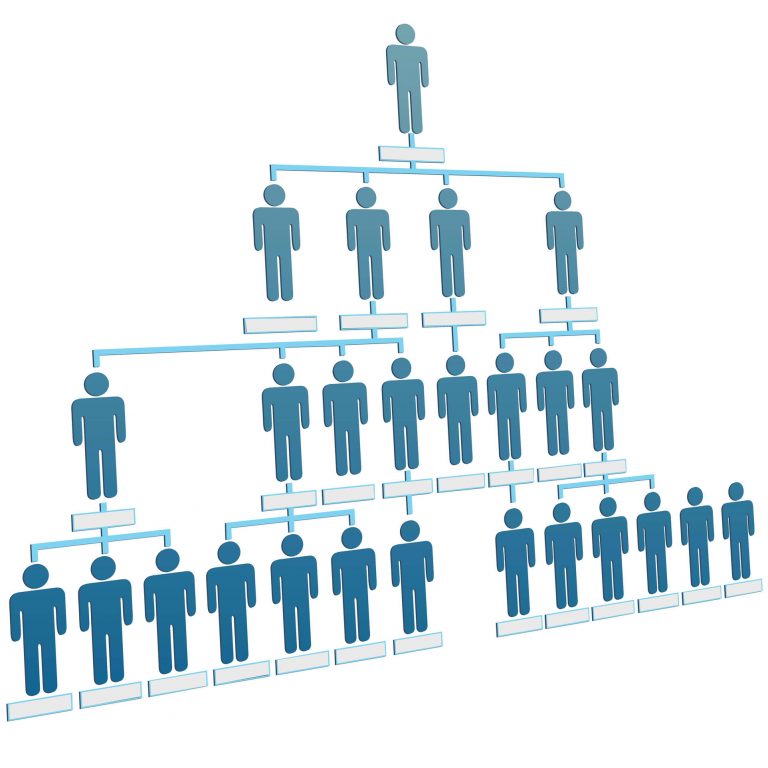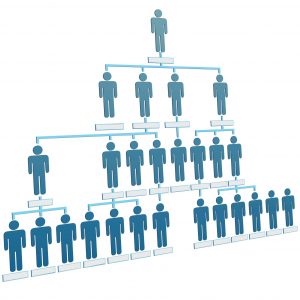 As an affiliate of My Lead Gen Secret you earn $5/month from the people that you directly refer into it (for as long as they keep their subscription active) – AND your "100 leads per day" changes to "200 leads per day" (providing at least 1 of your direct referrals remains active).
Then from there it's:
Level 2 – $4/mo
Level 3 – $3/mo
Level 4 – $2/mo
Level 5 – $1/mo
Then on top of that there's also "done-for-you" emails for sale inside of My Lead Gen Secret which they call Master Swipes… There's 2 packages for these, one costing $29.95 & the other costing $59.95.
Commissions on those are also paid out over the 5 levels, and the rates for those looks like this:
Level 1 – ($29.95 = $5), ($59.95 = $10)
Level 2- ($29.95 = $4), ($59.95 = $8)
Level 3 – ($29.95 = $3), ($59.95 = $6)
Level 4 – ($29.95 = $2), ($59.95 = $4)
Level 5 – ($29.95 = $1), ($59.95 = $2)
Make sense?
But we're not done yet LOL – because in typical multi-level-marketing fashion there's more… They just love to make their compensation plans as complicated as possible these network marketing companies, don't they?
So on top of all that there's all a bonus scheme running, which pays out $100 if you manage to recruit 5 new signups in a 7-day period, and this 7-day period refreshes at the start of every week (on Monday).
And now that you have all of the information, I think it's time for…
Is My Lead Gen Secret a Scam?
Well no, it's not a scam – but similarly in my opinion it doesn't really live up to its promises either. I mean sure, you get the leads provided to you as promised – however as far as I'm concerned they're not good quality & they'll be unlikely to see you actually earning any money (hence their low price).
It seems that in reality the whole thing is more geared around its own affiliate program, as after signing up to My Lead Gen Secret you're then heavily encouraged to promote the system itself onto others.
But the problem is that whilst you can technically make money through My Lead Gen Secret's multi-level-marketing compensation plan, you're still going to have to figure out how to generate leads yourself as the ones provided to you likely won't convert…
So unless you're already an internet marketing expert, you're probably not going to earn anything with My Lead Gen Secret – instead you'll likely just find yourself wasting $1 per day on a system that's ultimately useless to you.
Plus whilst they advertise the low cost of $1 per day, in reality you have to pay a minimum of $60 to get started with it because they require a $30 "setup fee" and your first month is payable upfront… So there's no opportunity to even try it out first, which I don't like.
Other legitimate programs like Commission Academy let you try them out first without actually having to pay anything upfront because they have such huge confidence in knowing that you'll actually enjoy them.
And whilst on the topic of Commission Academy, if you are still looking to make money online then just FYI Commission Academy is one of my all-time top recommended programs (and it's great for both beginners & experts alike).
So I'd definitely recommend you check that out instead of My Lead Gen Secret, or alternatively you could also check out these other cool ways to make money as well.
But whatever you decide to do I just sincerely hope that my review of My Lead Gen Secret here has given you a good insight into how it all really works & more importantly I hope it has helped you to save some money.
If you do however still happen to have any further questions or comments then don't hesitate to leave them below & as always I'll do my best to respond back to you as quickly as I can.
A Better Alternative
The sad truth is that unfortunately most of the programs promising to help you make money online are scams. I can say that confidently after exposing over 500+ of them here on this blog.
But the good news is that even though most of them are indeed scams, there are actually some very good programs in amongst them - some programs that can truly help you to earn money.
And out of all of the legit programs I've seen, the one I would recommend the most to anybody looking to get started online is Commission Academy. In my own opinion, that's the best place to start.
At Commission Academy, you'll be provided with everything you need (including the training & tools) to begin earning real money by promoting products or services for companies like Amazon online.
The best part is that there's literally no limit on the amount you can earn with it & the process is pretty simple which means that it's absolutely perfect for people that don't have much experience.
Some wealthy affiliates even earn as much as 5-figures per month... Or more!


I mean don't get me wrong, that kind of money won't just fall into your lap without doing any work... But the harder you're willing to work at it, the more you stand to earn with it.
So if you're looking to get started but don't know which route you should go down or which program you should join (and don't want to waste money on bogus things that don't actually work), then I'd highly recommend checking out Commission Academy first. You can learn more about it here.