The brand new Real Profits Online system (found at realprofitsonline.pw) promises to share a "weird trick" with its visitors which can supposedly enable them to begin earning as much as $500+ per day through an automated "done-for-you" website.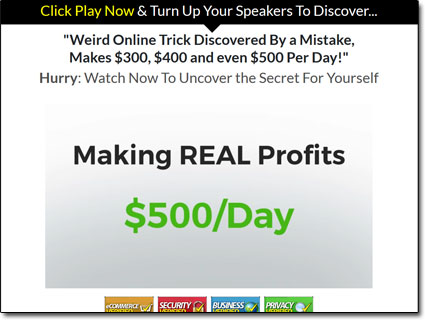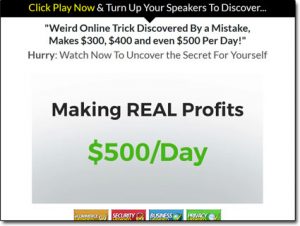 You're led to believe that Mark, the guy who's allegedly behind the whole thing will even set up the website for you & help you make your very first profits…
But is it really legit & can you truly make money with it? Or is Real Profits Online a scam that's just set out to part you with your cash?
Luckily you've landed in the right place to find out as I've personally taken a closer look into it to see how it all really works & in this honest review I'll be uncovering the truth about what's going on – and of course, figuring out where or not you can actually make any money at all.
What Is Real Profits Online?   |   How Does Real Profits Online Work?   |   Is Real Profits Online a Scam?   |   A Better Alternative
What Is Real Profits Online?
The Real Profits Online system promises to provide you with a way that you can begin making money good money online through a "done-for-you" website which lists various products from Amazon.
You're told that once the website is set up you can simply sit back & watch the profits come rolling in, as people will allegedly begin visiting the website & buying things which will earn you automated commissions.
And Mark, the person who you're told created the system claims that he discovered this "weird trick" for making money from Amazon after watching what his friend Tim was doing on the computer.
He said that Tim was sat there on his PC with a beer in one hand and a mouse in the other showing Mark how he was making a full-time living from these so-called "done-for-you" websites… And Mark even claims that Tim set a brand new one up right in front of his eyes & showed him how it began making money almost straight away.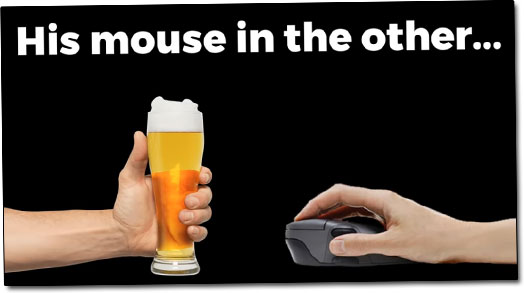 Now Mark has apparently been using the method to make money himself, and he tells you he now wants to share it with others as well to help them do the same & that's supposedly why he's set up the Real Profits Online website.
However, personally I believe the Real Profits Online website has been set up purely to scam people.
The reason I say that is because this morning I literally came across the EXACT same system on a different website, but on that website, it was going under the name of the Cash At Home Bonanza system.
It looks like it's operating under a whole bunch of different names – and Mark, (the person you're told created it) is likely just a fake alias too. You don't have to just take my word for it though, instead keep on reading & I'll show you exactly how it really works below…
How Does Real Profits Online Work?
Well, in short, the first thing I want to stress is that the Real Profits Online system does NOT work as promised – meaning if you sign up to it you will be highly unlikely to find yourself earning $300, $400 or $500 per day like they claim.
Instead, you'll probably end up just losing your money & feeling disappointed at what you actually receive (which is very different to what they promise).
Now, the chances are if you've come across the Real Profits Online website you probably come across it from a website that looked similar to the one shown below (which is part of the Amazon Cash Websites scam):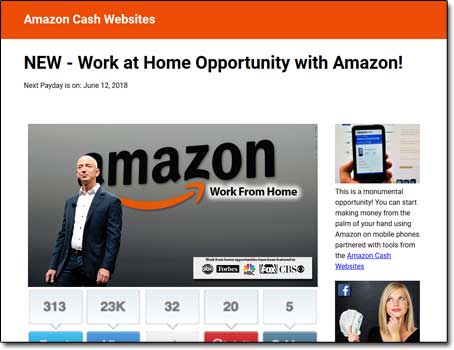 Basically the creators of the Real Profits Online system send people to a website that looks like the one above, and the website portrays itself as a legitimate news website, but it's not legit at all.
In fact, the website actually only contains one article, which is about a "brand new way to make money from Amazon". The article hypes it up & goes on about how much money people are allegedly making from this new method & how easy it supposedly it all is.
This is basically a bit of a trick to make you think that the whole thing might actually be legit because scattered around that fake news article are lots of links which will take you to the Real Profits Online website.
You're basically told the Real Profits Online system is the system that has supposedly been helping all of the people mentioned in the "news" article to generate profits – and when you land on the Real Profits Online website you're told that you too have the chance to get access.
However surprisingly the Real Profits Online website doesn't go into much detail whatsoever about how the whole thing actually works.
Instead, the website for the system just continues to keep hyping you up about the potentially "amazing" opportunity you're about to get access to – and then it pushes you into spending $47 to basically get started and find out more.
What I'll point out here though is that's a very common trick associated with a get-rich-quick scam. They promise you the world, push you into handing over some cash & then basically fail to deliver.
And to be honest that's pretty much exactly what the Real Profits Online system does.
You see the video on the website for it basically states over & over again that you'll be getting access to some sort of "done-for-you" website and that everything will be automated so that you'll basically just be able to sign up & start making money right away… But that's absolutely not true.
Instead after handing over your cash (which I absolutely don't recommend doing) you'll just be provided with some extremely basic training on something called affiliate marketing which is where you promote products online in return for commissions.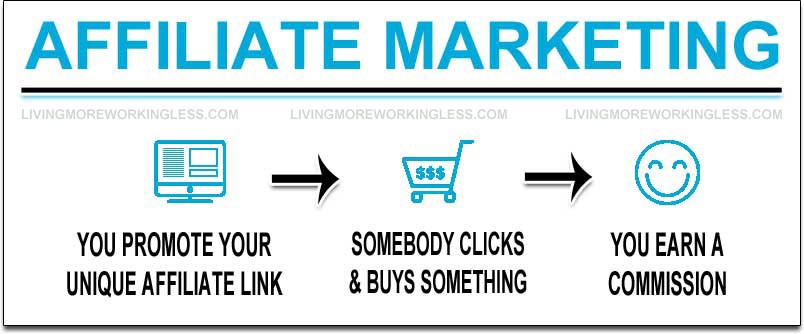 Now I'll point out here that affiliate marketing itself is 100% legit & it's actually the same method that took me from $0 to $10k per month online however the Real Profits Online website will NOT help you get started with it.
The creator of that website has no real intention of helping you find success – he just wants to make himself wealthy at your expense & that's why he basically "tricks" you into buying the training… But the training is so rubbish it'll just leave you confused & frustrated.
To properly make money from affiliate marketing you need a legitimate & proven training program like Wealthy Affiliate.
But anyway yeah, basically the Real Profits Online system is just a play on affiliate marketing. You see you can actually become an affiliate of Amazon & promote products from the Amazon website in return for commissions (which is what Real Profits Online claims it will help you do)… But there is simply NO way you can just get a "done-for-you" website & begin making $300-$500+ per day so easily.
That's total BS!
And that's also the reason that the creator keeps changing the system's name. He's just trying to escape the negative reviews so that he can keep conning people out of their cash.
It started out as Amazon Cash Websites, then it went to Cash At Home Bonanza & now here it is again under the name Real Profits Online. The whole thing is just a huge scam, which brings me onto…
Is Real Profits Online a Scam?
As far as I'm concerned yes, the Real Profits Online website is a flat-out scam. I mean sure, you do actually get access to some "training" but it's of absolute rubbish quality & there's no way it'll really help you to make money.
It's clear to me that the whole thing has just been set up to trick people into handing over their money to make the creator wealthy at their expense. It hasn't really been set up to help its members make money like it claims it has, that's just BS.
Plus if you think it only costs $47 then think again as after signing up you'll be faced with several upsells which could end up costing you hundreds of dollars & you'll still not get anything worthwhile for your investment.
So overall it's safe to say there is simply no way I'll be recommending the Real Profits Online system to you & instead if you really want to make good money online I recommend you just stick with a proven program like Commission Academy.
Or as an alternative, you could check out all of these other legitimate ways to make money online.
Either way, I just hope that my review here has helped you out & gave you the information that you were looking for. Hopefully, you can now see why you need to avoid Real Profits Online, but if you do have any further questions or comments then don't hesitate to leave them below.
A Better Alternative
The sad truth is that unfortunately most of the programs promising to help you make money online are scams. I can say that confidently after exposing over 500+ of them here on this blog.
But the good news is that even though most of them are indeed scams, there are actually some very good programs in amongst them - some programs that can truly help you to earn money.
And out of all of the legit programs I've seen, the one I would recommend the most to anybody looking to get started online is Commission Academy. In my own opinion, that's the best place to start.
At Commission Academy, you'll be provided with everything you need (including the training & tools) to begin earning real money by promoting products or services for companies like Amazon online.
The best part is that there's literally no limit on the amount you can earn with it & the process is pretty simple which means that it's absolutely perfect for people that don't have much experience.
Some wealthy affiliates even earn as much as 5-figures per month... Or more!

I mean don't get me wrong, that kind of money won't just fall into your lap without doing any work... But the harder you're willing to work at it, the more you stand to earn with it.
So if you're looking to get started but don't know which route you should go down or which program you should join (and don't want to waste money on bogus things that don't actually work), then I'd highly recommend checking out Commission Academy first. You can learn more about it here.