If you are a regular YouTube visitor then you'll have very likely come across Tai Lopez's promotions advertising various mentor programs and investment opportunities. Tai Lopez is a trusted name, there is no doubt about that but are each of his programs actually worth buying?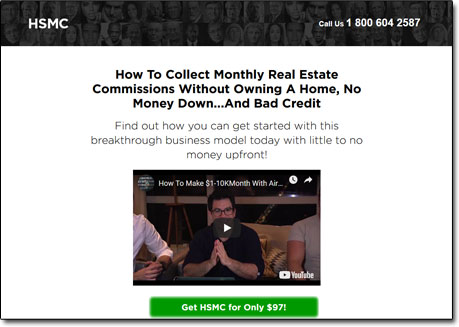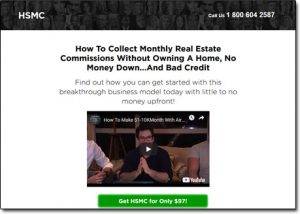 Today, we are going to take a closer look into Tai Lopez's Home Sharing Management Company program to help you get a clear idea of what this scheme is all about and whether or not it can really help you to make money…
Tai Lopez scam reviews are everywhere on Google but most of them are not worth mentioning because they are mostly based on assumptions. Most of the people who have written them simply appear to have some grudge against this guy.
Anyway, in this Tai Lopez Home Sharing Management Company scam review, we are going to cover various important things to explain how this thing actually works and if there is a potential in it to generate huge profits as he claims.
What Is HSMC?   |   Is Home Sharing Realistic?   |   How Does HSMC Work?   |   The Costs   |   Is HSMC a Scam?   |   A Better Alternative
What Is Tai Lopez's Home Sharing Management Company?
We want to clarify up front that we are by no means exaggerating anything in this review, we have no link to this program and neither are we interested in promoting anything in order to sell it…
Tai Lopez doesn't really need such promotions, we have come up with this Home Sharing Management Company review purely to let you know the truth. We are aware of the fact that millions come across Tai Lopez promotions on YouTube and we want to simplify the decision-making process for you guys.
The Tai Lopez Home Sharing Management Company program (HSMC), is yet another investment opportunity introduced by the man himself – one of the most popular names in the online marketing industry. The best thing about Tai Lopez is that he doesn't exaggerate things. He explains things in a simple way. Most of his schemes and programs are running successfully, for instance Knowledge Society, 12 Foundation Program, and the Social Media Agency Program.
The best thing about Tai Lopez is that makes things look simple without sugar-coating his words. He knows what he is doing and he is doing it better than anybody else in the world. Tai Lopez has become virtual mentor to thousands of enthusiasts and helped them to make a big difference.
During the current year (at the time of writing this review), Tai Lopez introduced Home Sharing Management Company. This is basically the educational program focusing on sharing the knowledge of how the economy of home-sharing works. Tai Lopez is going to teach you how to properly manage your home while sharing it with others to earn money in return.
Is Home Sharing A Realistic Idea?
The tradition of inviting paying guests is old and well established all over the world but home-sharing has emerged at the top of the surface over the past couple of years. There are some popular apps including HSMC and Airbnb based on the same concept…

Tai Lopez's HSMC program serves you with a bunch of tools and extensive lessons to guide you about each and every bit of House Sharing Management. Once you a member, you have access to the courses covering 4 phases of house sharing business. It also teaches you about the creating of listings on various apps.
But it is important to know whether or not this business is really as promising as he claims, so let's take a closer look into how it all actually works to find out exactly that…
How Does Tai Lopez's Home Sharing Management Company Work?
Tai Lopez's Home Sharing Management Company is unique in a way that this program doesn't work as a conventional MLM scheme. You are not going to make any money by recruiting subscribers. This is a purely educational program in which you are served with lessons on how to make things happen in this industry.
Next, Tai Lopez expects from you to practically implement the knowledge you receive from this program and earn money for yourself. Tai Lopez loves doing business and he loves others to work on profit-generating ideas.
In simple words, this is going to work if you are willing to work hard. You need to invest time and effort to generate income through Tai Lopez's Home Sharing Management Company. But we are not discouraging you by any means. If you are dedicated and motivated then you can really earn 4 figures a month, it is not unrealistic.
How Much Does Home Sharing Management Program Cost?
You first need to sign up for the following programs:
$2,997 for Tai Lopez Home Sharing Management Program
In addition, you can join The Mastermind Community by paying $1,997. It qualifies you for lifetime access to the community.
At the moment at the time of writing this review there is also a discounted price on offer which you can check by visiting Tai Lopez's Home Sharing Management Company website.
However what I will point out here is that whilst Tai Lopez's HSMC program is indeed legit, in my opinion it is also pretty expensive. I mean looking at the costs above you are going to be expected to spend $4,994 & frankly that is a lot of cash.
Yes you can indeed make money through his method, but ultimately all you are purchasing is educational material so it is therefore possible that you could spend the $4,994 & not make so much as a single penny back which in my opinion makes it pretty risky.
So I would personally recommend an alternative business model such as affiliate marketing for example (which is actually the same way I make most of my own money online). The reason I would recommend that instead is because you can actually get started with it for free over at Wealthy Affiliate & you can still have the same earning potential as you do with home sharing.
To highlight that potential you can read about how I personally generated $10,000+ per month with affiliate marketing right here. In my opinion affiliate marketing is one of the best business models & it's very easy for newcomers to get into – much easier than home sharing.
Is Tai Lopez's Home Sharing Management Company a Scam?
In concluding our Home Sharing Management Company review we can easily call it a legitimate program. The big reason is that this is the original Tai Lopez offer and the man himself is legit and reliable. He has an in-depth knowledge of the business and he is devoted to helping others to make the most of what he teaches.
On the flip-side though, this program is only for those who are willing to work hard to generate profit. Nothing is going to push the money towards you unless you move towards money. There is nothing easy coming your way. This program is not paying commissions for recruiting members & it should not be seen as something that will just generate you an easy return with little to no work.
Plus as I mentioned in the previous section of this review the program is actually pretty expensive. I mean yes, Tai Lopez has laid out the information in a nice easy to follow format however realistically like with anything these days, most of the information he gives out is actually available elsewhere for free online… You just have to do a little searching & you will easily find it.
Could you justify paying $4,994 on something just to have what is ultimately free information laid out for you in a nice format? I personally couldn't – I would just rather do the research myself… But to be honest I have no interest in getting into home sharing myself because Airbnb actually having an affiliate program meaning you can leverage OTHER peoples homes to earn money by simply promoting them.
You can find out more about how you can become an affiliate of Airbnb & earn commissions by promoting properties from their website by going through the training over at Commission Academy (which is free to get started with). In my opinion that is the better path to take.
But whatever you decide to do I just sincerely hope that my review of Tai Lopez's Home Sharing Management company here has given you a good insight into how it works & hopefully you now feel you can make a better decision as to whether it's really right for you or not.
Also don't hesitate to leave any comments or questions below if you have anything else to add. 🙂
A Better Alternative
The sad truth is that unfortunately most of the programs promising to help you make money online are scams. I can say that confidently after exposing over 500+ of them here on this blog.
But the good news is that even though most of them are indeed scams, there are actually some very good programs in amongst them - some programs that can truly help you to earn money.
And out of all of the legit programs I've seen, the one I would recommend the most to anybody looking to get started online is Commission Academy. In my own opinion, that's the best place to start.
At Commission Academy, you'll be provided with everything you need (including the training & tools) to begin earning real money by promoting products or services for companies like Amazon online.
The best part is that there's literally no limit on the amount you can earn with it & the process is pretty simple which means that it's absolutely perfect for people that don't have much experience.
Some wealthy affiliates even earn as much as 5-figures per month... Or more!

I mean don't get me wrong, that kind of money won't just fall into your lap without doing any work... But the harder you're willing to work at it, the more you stand to earn with it.
So if you're looking to get started but don't know which route you should go down or which program you should join (and don't want to waste money on bogus things that don't actually work), then I'd highly recommend checking out Commission Academy first. You can learn more about it here.