Every now and then I come across something creative and promising with regards to the art of money-making. Most online money making platforms are often extremely good at introducing something stunning and different. 1 Minute Windfalls is one of those new income-generating concepts which carries the real WOW factor.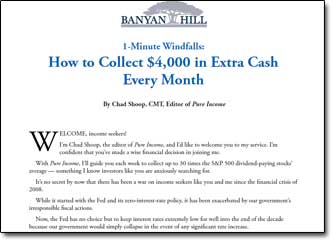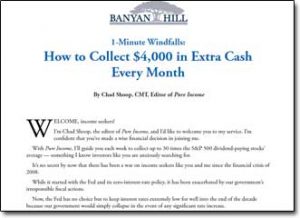 But wait wait wait… before you join this program let me help you out with a few important factors to consider. I have researched this platform and revealed some extraordinary facts which most of the visitors fail to notice.
You must read through this 1 Minute Windfalls review before anticipating amazing returns against minimal investment or subscription fees.
A passive income of $4k/month is really something! I mean the promise that this program can elevate you to that elite window which entertains less than 3% of the total population on earth is a pretty bold claim…
So is 1 Minute Windfalls a scam or is it a legitimate income-generating program? Has it actually helped people earn as much as what's being claimed? Keep reading to see the answers to each of those questions as I build up a clear picture of what 1-Minute Windfalls really is.
What Is 1 Minute Windfalls?   |   How Does 1 Minute Windfalls Work?   |   Is 1 Minute Windfalls a Scam?   |   A Better Alternative
What Is 1 Minute Windfalls?
Matt Badiali features in the promotional video for this latest Banyan Hill program and he calls himself an investment advisor as well as the serving Chief Editor at Banyan Hill Publications. Impressive!
And if you think you've heard the name before, you likely have – Matt Badiali was previously the "front" of a program named Freedom Checks which made similar promises to 1 Minute Windfalls & was heavily advertised across most of the USA.
But rather than focusing on Matt himself, I think we first need to focus on the video content…
According to Matt's video presentation at 1 Minute Windfalls, there is a working strategy which has been discovered by very few individuals. He further claims that this strategy is so impressive and powerful that you can turn a seemingly ordinary trade into a huge profit, neither in months nor in a week but with just one minute. Well! That really is a magnanimous declaration.
Matt carries on and reveals the existence of an unlimited number of windfall opportunities around that if you successfully manage to identify and utilize some of these, you'll consistently hit $4k a month. He doesn't stop there though! As the video proceeds, the miraculous claims reach epic proportions. Matt is so confident of his money-making strategy that he predicts easy access to $10k a month, and he claims that level of income from his "method" isn't even unusual.
Matt also promises the provision of a computer –  free of cost – to assist the completion of these amazingly quick trade proceedings. How does this computer do it? Matt states in the video that the system features as super-fast software which is highly efficient and has been generating great results for him over the past few years. Though he offers the computer and the software for free, Matt doesn't commit to covering the shipping cost.
This is what you need to keep in mind… Even if such a software exists, why would Matt reveal his secret? Why is he so eager to shout-out and let everybody know about it? Why isn't he alarmed of the potential competitors?
It almost starts to sound like some sort of typical binary options scam, but in an attempt to know the reality and reach a logical conclusion we'll have to know exactly how 1-Minute Windfalls works…
How Does 1 Minute Windfalls Work?
There are various 1 Minute Windfall promotional websites that have been put together by Banyan Hill which don't contain much but a comprehensive demonstration video. This is what I realized while preparing for 1 Minute Windfalls review. Apparently, the content of the video doesn't reveal the specifics. While watching the video – for a brief moment, I thought of this program being linked with the stock exchange, Forex or something like that. I soon realized that the trade, Matt is talking about has nothing to do with the stock market.
The Concept Uncovered…
One thing I know for sure is that the whole game revolves around the concept of profitable selling, the right trade at the right time or using the perfect selling tactics for profit maximization. Then comes that moment in the video that features Chad Shoop – the mastermind behind this whole idea. He is shown working on some software, marking some options, and hitting the Sell button.
The program is said to generate thousands but logic doesn't favour this claim. If such a program existed, it would have been either a well-protected secret or a highly-popular software. Even the screenshots added in the video are not real at all. The claims are also way beyond imagination and nobody can believe such an idea.
If you happen to become a subscriber, what you'll get is simply a bunch of newsletters. These newsletters will contain predictions and counselling about trading. In my opinion, there is nothing of real value. This is something like the modern-day cryptocurrency value fluctuation chart.
Even the finance experts find it hard to achieve the success level which the video talks about. As far as the free computer is concerned, it's nothing but a trick. The subscription fee is $1,995 which means that they are taking much more than just a computer's price.
Is 1 Minute Windfalls a Scam?
1 Minute Windfalls is not a scam in its true sense but the claims made in the video are nowhere near the facts. The truth is that anybody can be lucky enough to earn $1,500 or more from trading but it happens once in a blue moon. You can't expect to hit such scores on a consistent basis because trading always carries risk.
On the basis of the false claims, I'll suggest you stay away from the 1 Minute Windfalls program. Don't even think of hitting the subscription button because the fee is $1,995 which is far more than the conventional $50 price-tag of similar deception-based offers.
The truth is that you can make good money online on a consistent basis, but in my opinion, trading is not the way to do it because it carries way too much risk & the chance of failure is too great. If you really want to make good money without the risk or upfront outlay then you should look at something like affiliate marketing instead which you can learn more about (for free) over at Commission Academy.
Commission Academy is one of my all-time top-rated programs & I've known many people who've used the platform to go on to a build a sustainable full-time income that has even enabled to leave their jobs. I'd definitely recommend it over something like the 1 Minute Windfalls program.
But anyway whatever you decide to do I just hope that this review helped you get a better idea as to how this whole thing really works & hopefully it helped you save some cash too. If you do happen to have any further questions about it though then don't hesitate to leave them below & I'll get back to you as quickly as possible.
A Better Alternative
The sad truth is that unfortunately most of the programs promising to help you make money online are scams. I can say that confidently after exposing over 500+ of them here on this blog.
But the good news is that even though most of them are indeed scams, there are actually some very good programs in amongst them - some programs that can truly help you to earn money.
And out of all of the legit programs I've seen, the one I would recommend the most to anybody looking to get started online is Commission Academy. In my own opinion, that's the best place to start.
At Commission Academy, you'll be provided with everything you need (including the training & tools) to begin earning real money by promoting products or services for companies like Amazon online.
The best part is that there's literally no limit on the amount you can earn with it & the process is pretty simple which means that it's absolutely perfect for people that don't have much experience.
Some wealthy affiliates even earn as much as 5-figures per month... Or more!


I mean don't get me wrong, that kind of money won't just fall into your lap without doing any work... But the harder you're willing to work at it, the more you stand to earn with it.
So if you're looking to get started but don't know which route you should go down or which program you should join (and don't want to waste money on bogus things that don't actually work), then I'd highly recommend checking out Commission Academy first. You can learn more about it here.