Air Force To Wealth is a program that's just been launched by a man named Coach Josh & it promises to give you access to the so-called secrets of the wealthy which will supposedly (according to Coach Josh) see you "siphoning hoards of cash on auto-pilot"…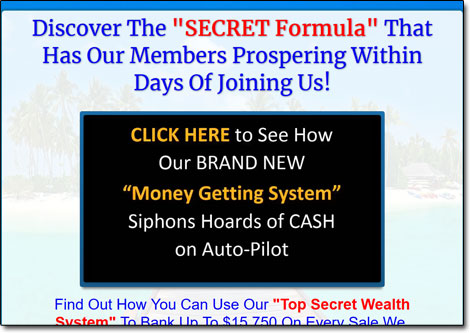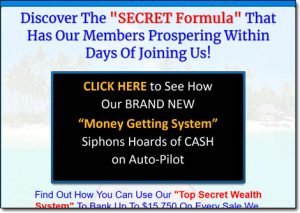 You're told that all you need to do is watch Josh's Blueprint To Wealth webinar & that you'll immediately be able to begin making money right afterwards… But is it really legit or is Air Force To Wealth a scam that'll actually just end up conning you instead?
Well thankfully you've landed in the right place to find out as I myself have personally taken a closer look into this program to see exactly what's going on & in this Air Force To Wealth review I'll uncovering the REAL truth about how it all works as well as outlining whether or not you can really make any money with it like you're told you can.
What Is Air Force To Wealth?   |   How Does Air Force To Wealth Work?   |   The Secrets of The Wealthy Exposed   |   Coach Josh's Cunning Trick   |   Is Air Force To Wealth a Scam?   |   A Better Alternative
What Is Air Force To Wealth?
Essentially you're led to believe that the Air Force To Wealth system is a "done-for-you" online business that you can simply plug into in order to start making thousand dollar commissions with little to no effort…
In fact Coach Josh the man behind the whole thing actually claims that you don't really need to do anything at all…
As shown in the screenshot below he says that there's no selling, no explaining & that they close all of the sales for you which allegedly makes it the "ultimate hands-free income machine":

But if that's the case then why on earth does Coach Josh want you in on it? And why does he require you to pay money to join?
Surely if his system was making money entirely on auto-pilot like he claims then he could just either use it to make money for himself (instead of cutting you in on it) or just let you join up for free if he really wants to help you like he claims…
This immediately makes me very sceptical about the whole thing as it sounds an awful lot like a get-rich-quick scam.
And the other thing that makes me very sceptical about it is the fact that the system seems to go under so many different names. For example on the sales page you're told it's called the Air Force to Wealth System, the Top Secret Wealth System, the Secrets of The Wealthy System, the Veteran To Wealth System & the Blueprint To Wealth Webinar (as shown below):

So which is it? And why so many different names? Well I can tell you that scam systems tend to regularly change their names in an attempt to make it harder for people to find the negative reviews before joining… This enables them to continue scamming people out of their hard earned cash because the people coming across them can't find information about them so they end up "trying them out" to see if they work…
But IS the Air Force To Wealth system a scam? Let's take a closer look into how it works to find out for sure…
How Does Air Force To Wealth Work?
Well the first thing I'd like to point out is that it seems the whole system (whatever its true name is) is being marketed via spam calls as there are several reports online about people receiving calls from a lady named Kelly & a man named Sgt. Mark telling them to check the system out & join.

In the call the people are told that they'll be able to make $15,000 commissions over & over again with ease & then they're directed to a website hosted on the domain name "airforcetowealth.net"…
Now the Air Force To Wealth website essentially just hypes up the potential opportunity of making money & does its best to try & make it seem legit by bombarding you with what are supposed to be "truthful" testimonials.
Coach Josh tells you all about his story of he is a veteran & how he now makes a ton of cash through his online business which allows him to live a life of freedom with his family – claiming that he makes over $100,000 per month by just working 2-3 hours per day.

But then once you reach the bottom of the page you're instructed to click a link to watch a webinar called the Blueprint To Wealth Webinar (or Secrets of The Wealthy Webinar – the name seems to change) & when you click that link you're taken to a new website found at "veterantowealth.biz".
So we've gone from the Air Force To Wealth system to something else called the Veteran To Wealth system which is a little weird… But anyway in the video on the new website Coach Josh appears once again & then instructs you to call the Success Coach Hotline.
And this is where the whole thing begins to really unfold…
It turns out that the Air Force To Wealth system is just a high-ticket program which essentially gets you to spend a ton of cash & then encourages you to get others to do the same so that you can earn at their expense.
It's very similar to how MOBE & Digital Altitude worked but the FTC shut both of those down because it deemed they were nothing but pyramid schemes.
So essentially the whole website just gets you really hyped up about the opportunity to make money, then it gets you to spend as much as you can on your membership & finally it leaves you to find out that the way you make money is actually just by promoting it online & getting others to do the same.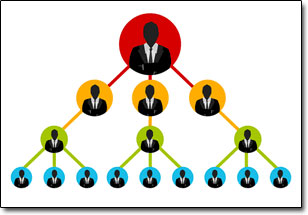 And shockingly the CHEAPEST level of Air Force To Wealth is $3,000 – with the top level going up to a whopping $21,000!
But what do you get in return for your money? You must get a lot for that price right?
WRONG!
For the $3,000 product for example all you get in return for your money is a website with some website hosting (which you can get for free here) & a product called Surefire Surfing Security which costs just $5 if you buy it direct.
This shows that in reality the "products" aren't really being priced on value, they're being priced with commissions in mind – and it's quite clear that the focus with the whole thing is blatantly on the income opportunity… This means it's a pyramid scheme!
And in case you don't already know pyramid schemes are 100% illegal. The reason for that is because they're solely designed to make the person at the top rich (aka Coach Josh) and the people at the bottom just end up losing money, not making it.
The Secrets of The Wealthy Exposed
All throughout the sales page Coach Josh repeatedly mentions that you'll be getting access to the "secrets of the wealthy" – well it turns out that according to him the secret of the wealthy is to join a pyramid scheme!
I can tell you that in reality that's not the case – the true wealthy are building legitimate businesses not some gimmicky pyramid scheme that sends spam calls to people's phones & promises them $15,000 commission on autopilot.
And if you too want to start your own legit online business (for free) & avoid this Air Force To Wealth junk then be sure to check out my guide on getting started here.
You Might Also Like:
But Coach Josh Has a Cunning Trick In Store…
You might be thinking "who the heck would pay $21,000 for this thing" but the truth is Coach Josh has a pretty cunning trick in his program in that he's made it into what's known as a "pay to play program".
This means that you can only earn on the levels that you personally own, so if you only purchase the $3,000 level then you will only be able to earn $1,500 for referring people even if they went on to spend $21,000.
Therefore to earn the $10,500 commissions that are boasted about you would need to spend the full $21,000 upfront – which is exactly what the so-called "success coaches" pressure you into doing.
In reality the people on the hotline are not coaches at all they're just salespeople & their sole duty is to pressure people into spending as much money as possible (which is why you're forced to call them to get started).
However even if you were to buy the $21,000 level there is still absolutely no guarantee of success or any guarantee of your money back – and sadly the majority of the people who do join DON'T earn so much as a single penny.
The reason for that is because they're left to figure out how to market it on their own & as you can probably imagine it's not easy at all to get a stranger to spend $3,000 on something that is as risky as this – especially not if you're brand new to marketing.
And to be honest I would really hope that you wouldn't actually want to promote something like this even if you were desperate for money because ultimately the people you bring in are likely going to lose money, not make it.
But anyway I think I've said enough about it already & you probably get the idea which brings me onto…
Is Air Force To Wealth a Scam?
Yes, in my opinion it is a scam & I say that because all the evidence points towards it being a pyramid scheme. The primary focus is clearly on the money-making opportunity & the "products" sold come with little to no value at all.
With that being said the chances are that if you were to buy into this thing then you would likely just end up losing your money because ultimately it's just been designed to make the creator wealthy, not you.
So therefore it's safe to say that there is no way I will be recommending the Air Force To Wealth system or Secrets of The Wealthy system (whatever name you want to call it) to you because I believe if you sign up you'll just find yourself disappointed… Plus because it's illegal it could (and likely will) be closed down by the FTC at any moment which will leave investors parted from their cash.
And like I mentioned earlier in this review of the Air Force To Wealth system there is simply no need to pay these ridiculous amounts to get started online as there are plenty of legitimate places like Wealthy Affiliate where you can get started for free.
Plus there are all of these other legitimate ways to make money that you can check out as well.
Regardless though whatever you decide to do I just hope that my review here has given you a good insight into how this whole thing truly works & hopefully you can now see why it should be avoided. If you do happen to have any further questions or comments about it though then don't hesitate to leave them below & I'll get back to you as soon as I can.
A Better Alternative
The sad truth is that unfortunately most of the programs promising to help you make money online are scams. I can say that confidently after exposing over 500+ of them here on this blog.
But the good news is that even though most of them are indeed scams, there are actually some very good programs in amongst them - some programs that can truly help you to earn money.
And out of all of the legit programs I've seen, the one I would recommend the most to anybody looking to get started online is Commission Academy. In my own opinion, that's the best place to start.
At Commission Academy, you'll be provided with everything you need (including the training & tools) to begin earning real money by promoting products or services for companies like Amazon online.
The best part is that there's literally no limit on the amount you can earn with it & the process is pretty simple which means that it's absolutely perfect for people that don't have much experience.
Some wealthy affiliates even earn as much as 5-figures per month... Or more!

I mean don't get me wrong, that kind of money won't just fall into your lap without doing any work... But the harder you're willing to work at it, the more you stand to earn with it.
So if you're looking to get started but don't know which route you should go down or which program you should join (and don't want to waste money on bogus things that don't actually work), then I'd highly recommend checking out Commission Academy first. You can learn more about it here.