Welcome to my Home Blockcoin review. If you don't already know, Home Blockcoin is a new ICO (Initial Coin Offering) that's recently launched & it has been getting promoted very heavily so I've decided to take a closer look to see what it's all about.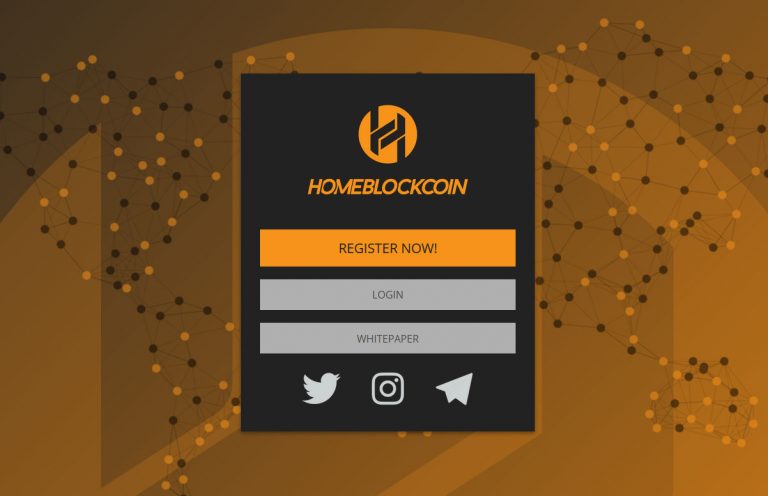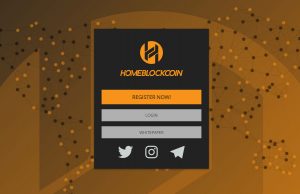 And of course, I'll also be determining whether or not it's legit or a scam.
So if you've been thinking about investing or joining the Home Blockcoin opportunity then you can rest assured that you've landed in exactly the right place to find out everything you need to know.
What Is Home Blockcoin?   |   The Earning Opportunities   |   How Can You Buy It?   |   Is Home Blockcoin a Scam?   |   A Better Alternative
What Is Home Blockcoin?
Home Blockcoin is basically a new soon-to-launch cryptocurrency which is currently in it's Initial Coin Offering stage. At the moment you can purchase coins for a fixed amount of $1.25 & then once enough money is raised, the coins will go public & the estimation is that they will then increase in value.
The Home Blockcoin founds themselves claim that they believe the coins will be worth as much as $1,000 each come 2020 but to be honest looking at it realistically that is a very bold claim to make because aside from Bitcoin no other coins to date have come anywhere near close to that amount (and there's been a LOT of launches).
However, if the coin goes up to $100 by 2020, or even just $10 then at the end of the day if you invest in the coins for $1.25 then you have seen a good ROI overall & ultimately, that's all that matters.
The problem though is that there really is no way of telling which way these ICO's go & it could go the complete opposite way & just totally flop, so whilst you stand a chance at making money you also stand a pretty good chance at losing money too.
Which is why I always make it clear that you should only ever invest money you can afford to lose – not just in cryptocurrency ICO's but in anything where there's risk involved.
I'll be honest I've seen a lot of ICO's recently such as IndaHash & Electroneum which haven't really taken my interest but with Home Blockcoin being promoted by quite a few big names I've done a little more research & it doesn't actually seem to have some decent potential.
The only big issue, in my opinion, is that Home Blockcoin operates in a similar manner to USI Tech in the sense that you're offered the opportunity to recruit new people into the company which could potentially make it a Ponzi scheme.
It's far too early to tell whether it is or not for sure but there's definitely the underlying risk & that's certainly not something I would want to be involved with (nor would I ever recommend getting involved with).
Which brings me onto my next point…
The Earning Opportunities
Aside from simply purchasing Home Blockcoin & hoping for its value to increase in order to make money HBC also provide you with an alternative way to make money through something they call their Lending Wallet.
Basically, you can move some of your HBC coin from inside your account into their Lending Wallet & this basically means that you are lending your coin back to Home Blockcoin for which they will pay you daily interest.
At the moment though this daily interest isn't available whilst the coin is in its ICO stage but it will become available when it's launched.
On top of that, you can also earn 8% commissions by referring new people to the company, so you will be provided with a unique referral link & if anybody you share it with clicks it, signs up & invests then you'll earn 8% of your investment (similar to how Bitpetite works).
As mentioned above though the problem with this though is that it could potentially mean that it's merely nothing more than a well covered-up Ponzi scheme (which it's too early to tell) so when the coin launches you would definitely have to do a lot of due diligence to see where the money being paid out is actually coming from.
How Can You Buy Home Blockcoin?
If you want to invest in Home Blockcoin then you must do so using Bitcoin as they do not accept cash payments in return for their coin. This is quite easy to do but it does mean that the payments are untraceable so essentially if they really wanted to they could disappear with your entire investment.
I'm not saying that they will but I just want to make you aware of the potential risk that is involved when purchasing things using Bitcoin (an untraceable cryptocurrency).
So to buy Home Blockcoin you would first need to create a Bitcoin wallet at a place like CoinBase & buy Bitcoin through them. Once you have Bitcoin in your wallet you will then have the ability to send it, so you should get your unique wallet address from Home Blockcoin & send it to that address.
After sending it you will see that the Bitcoin will get transferred & it will show up in your Home Blockcoin account, once that happens you can then transfer the BTC for HBC & as I mentioned above at the moment it works out to be $1.25 per coin.
Note: It can take a little while for the BTC to show up in your Home Blockcoin account after initiating the transfer from your wallet.
You Might Also Like:
Is Home Blockcoin a Scam?
I am leaning towards thinking Home Blockcoin could be legitimate but at the same time, it's too early to say that for certain because where there's recruiting involved there is the potential for it to be a Ponzi scam.
I'm not saying that it is because as I say with it being in it's ICO stage it's too early to tell, but if the daily interest being paid out is found to be coming from the new funds being invested in then yes it would be very bad news.
One thing I can say for sure though is that most likely due to the referral opportunity Home Blockcoin is being promoted VERY heavily by some big-name marketers which could potentially result in the value of the coin increasing upon launch.
Chances are it probably won't reach the estimated $1,000 value as anticipated by the founders but it could potentially go up to over $10 per coin which still provide a pretty sweet ROI.
It's definitely at least an ICO to keep your eye on & to watch closely upon launch.
A Better Alternative
The sad truth is that unfortunately most of the programs promising to help you make money online are scams. I can say that confidently after exposing over 500+ of them here on this blog.
But the good news is that even though most of them are indeed scams, there are actually some very good programs in amongst them - some programs that can truly help you to earn money.
And out of all of the legit programs I've seen, the one I would recommend the most to anybody looking to get started online is Commission Academy. In my own opinion, that's the best place to start.
At Commission Academy, you'll be provided with everything you need (including the training & tools) to begin earning real money by promoting products or services for companies like Amazon online.
The best part is that there's literally no limit on the amount you can earn with it & the process is pretty simple which means that it's absolutely perfect for people that don't have much experience.
Some wealthy affiliates even earn as much as 5-figures per month... Or more!

I mean don't get me wrong, that kind of money won't just fall into your lap without doing any work... But the harder you're willing to work at it, the more you stand to earn with it.
So if you're looking to get started but don't know which route you should go down or which program you should join (and don't want to waste money on bogus things that don't actually work), then I'd highly recommend checking out Commission Academy first. You can learn more about it here.