The Trade Uber system (found at tradeuber.online) is a newly launched system that promises to provide its visitors with an easy way to make a fortune through Uber stocks, even if they have absolutely no experience with trading or investing…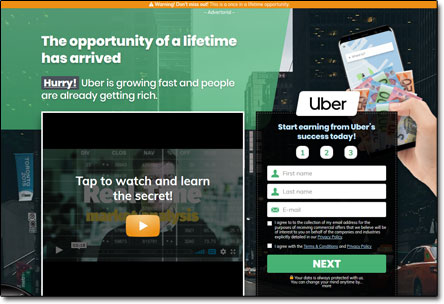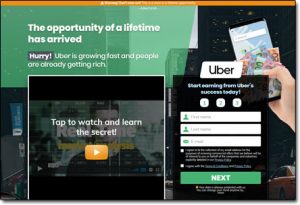 You're led to believe that after signing up you'll simply receive 1-2-1 expert advice on how to profit… But is it actually legit? Or is Trade Uber a scam that's just set out to trick you into depositing so that the people behind it can earn commissions at your expense?
Well thankfully you've landed in exactly the right place to find out as I myself have personally taken a closer look into the Trade Uber system & in this honest & unbiased review I'll be uncovering literally everything you need to know – including of course whether or not you can actually make any money with it. 🙂
What Is Trade Uber?   |   How Does Trade Uber Work?   |   The Red Flags   |   Is Trade Uber a Scam?   |   A Better Alternative
What Is Trade Uber?
Essentially the Trade Uber system is a system that leads you into believing that you'll be able to make a fortune from Uber stocks even if you have absolutely no financial knowledge or investment/trading knowledge whatsoever.
The website basically (in a roundabout way) states that it's super easy to make money with the Uber stock & that you could quite easily make millions as it suggests that there will be yet another "boom" in the stock to come…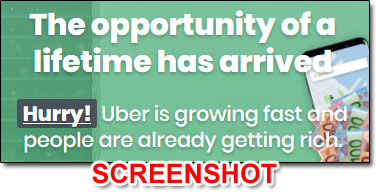 So in short, it portrays that in just 3 easy steps you could sign up & become a millionaire – or at worst, very rich!
But is any of it actually true? Can you really make money so easily with the Uber Stock & will the "expert advice" offered to you via the Trade Uber system truly help even a total beginner to make profits?
Well sadly, no. I mean sure there is indeed potential in the Uber stock & it could indeed increase in value (though it could also drop just as easily)… But with regards to the Trade Uber system itself, that's just a big fat scam.
And the reason I can say that so confidently is because I've seen this exact same type of scam several times before. It latches onto trends & attempts to lure people in with the promise of easy money, but in reality it's only the person behind that ends up profiting & the members just end up at a loss.
Some of the names it's previously launched under include Cannabis Trader & Bitcoin Evolution, now here it is again but this time it is attempting to latch onto the Uber trend in the hope of suckering more people in.
But how exactly does the scam work? And how do the people behind it end up getting the money from you? Well keep on reading & you'll soon see as I uncover exactly how it all works in greater detail below…
How Does Trade Uber Work?
Basically the whole Trade Uber system is just a ploy to trick you into depositing with an extremely risky binary options broker that the creator is affiliated with so that he can earn himself a huge commission at your expense.
And the so-called "expert" that you'll be getting a 1-on-1 call from is essentially just a salesperson that's there to attempt to get you to deposit even more (so that the creator can earn even more commissions).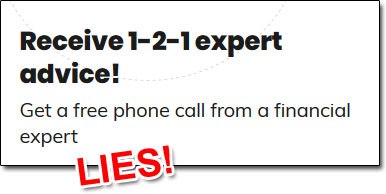 Therefore rather than "getting rich" like the system promises you will, instead if you sign up with the Trade Uber scam you'll just find out the hard way that all it'll really help you to do is LOSE money, as it's totally fake.
But the biggest trick that catches most people out is the fact that it makes itself seem "risk-free", which it's totally not.
The creator wants you to believe that you can simply sign up with the broker, deposit some money & then "try" the advice offered… And that if it doesn't work, he wants you to believe that you can simply withdraw your money back out…
And these types of scams are very good at making people believe that, which is why they even often end up catching people out who actually assumed they might have been scams in the first place.
But in short there is no "trying it out" because the brokers these guys "recommend", like IQ Option, are borderline scams themselves & they'll make it extremely difficult for you to get back any of the money you deposit.
They'll simply quote hidden terms that supposedly void withdrawals until a certain amount of trades are made, or they'll offer bonuses which also contain small-print that supposedly voids withdrawals too.
Either way, they'll make you getting your money back extremely difficult.
You Might Also Like:
The Red Flags
The brokers that the likes of Trade Uber work with are known as binary options brokers, and binary options trading is different to normal trading in that you're not actually investing – you're simply gambling on which way the value will go.
If you bet up & it goes up then you win…
At a glance this seems pretty darn easy – however binary options trades are made over VERY small time periods (usually seconds) and there's no real way whatsoever that you can accurately predict the value direction in this sort of timescale.
But what proves that the Trade Uber system is a scam is the fact that binary options brokers only make money when you lose money. This is because they don't apply fees to the trades, due to the way it works…
So ask yourself, why would a broker who only makes money when you LOSE money affiliate themselves & pay commissions to the person behind a system that was supposedly able to generate you easy profits?
The answer is simple – they wouldn't, and the only reason they've affiliated themselves with the person behind the Trade Uber system is because they know that if you try it out you're just going to lose money instead.
So that right there is solid proof that it doesn't work. Like I said at the very start of this review it's all just a big fat con to trick you into signing up by making you think that you'll make easy money so that the broker & creator can earn at your expense.
These types of things should be 100% avoided, and so should binary options trading in general because it's VERY risky. As shown below even Forbes themselves published an article warning against it: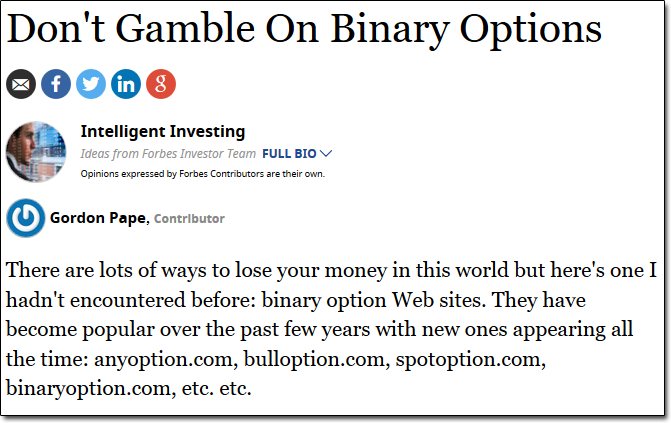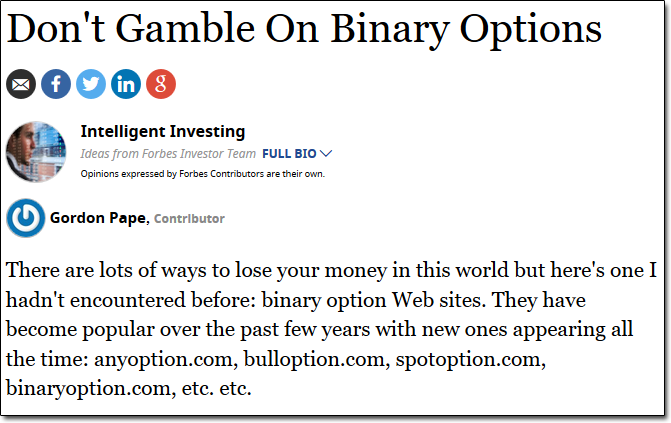 And with all that being said I think it's time for…
Is Trade Uber a Scam?
Yes, there's absolutely no doubt about it – the Trade Uber system has been setup purely to make you lose your cash so that the creator & brokers associated with it can earn at your expense & therefore in my opinion it is indeed a scam.
It's also clear to me that the so-called "financial expert" is just a salesperson that has been employed to get you to deposit even more money so that the people behind it can earn even bigger, again all at your expense.
But like I said earlier in this review, the problem is with the Trade Uber system itself – not trading Uber stock in general… But even still, even if you were trading Uber stock legitimately there is still a huge risk that it could fall, especially with the controversy surrounding it in many cities.
And that's why personally I don't really like trading – especially not when there are so many other legitimate, safer ways to make good money which you can find out more about here on my top picks page.
The other thing is that trading requires start-up money (money that you can afford to lose) which many people don't have… So instead I always recommend affiliate marketing because you can make just as much money with that, but you can get started with it for free at Wealthy Affiliate… No need for investment.
And affiliate marketing is actually the same way I make most of my own money too.
But either way whatever you decide to do I just hope that my review of Trade Uber here has given you a good insight into how it all really works & more importantly I hope it has helped you to save your money.
If you do still happen to have any further questions or comments about it though then don't hesitate to leave them below & as always I'll do my best to respond back to you as soon as I can. 🙂
A Better Alternative
The sad truth is that unfortunately most of the programs promising to help you make money online are scams. I can say that confidently after exposing over 500+ of them here on this blog.
But the good news is that even though most of them are indeed scams, there are actually some very good programs in amongst them - some programs that can truly help you to earn money.
And out of all of the legit programs I've seen, the one I would recommend the most to anybody looking to get started online is Commission Academy. In my own opinion, that's the best place to start.
At Commission Academy, you'll be provided with everything you need (including the training & tools) to begin earning real money by promoting products or services for companies like Amazon online.
The best part is that there's literally no limit on the amount you can earn with it & the process is pretty simple which means that it's absolutely perfect for people that don't have much experience.
Some wealthy affiliates even earn as much as 5-figures per month... Or more!


I mean don't get me wrong, that kind of money won't just fall into your lap without doing any work... But the harder you're willing to work at it, the more you stand to earn with it.
So if you're looking to get started but don't know which route you should go down or which program you should join (and don't want to waste money on bogus things that don't actually work), then I'd highly recommend checking out Commission Academy first. You can learn more about it here.