Exitus Elite is a new website which claims to have been built with your success in mind & you're led to believe that by signing up to it you'll allegedly become part of what they call "the new era of online income generation".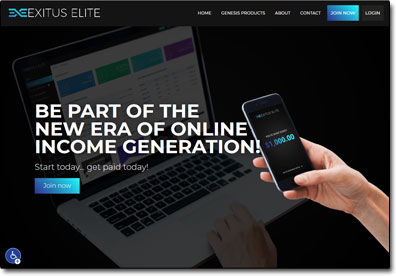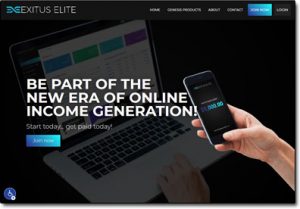 They claim that their website provides everything you need to get started online even if you're brand new & they even claim that you can get paid the very same day that you get started.
But is it really legit? Or is Exitus Elite a scam to avoid?
Well, you'll be glad that you decided to do your due diligence & came here to this review first before diving in & signing up because I can tell you right from the off that things aren't quite what they seem.
Plus if you sign up to Exitus Elite you could find yourself caught in a "hidden legal trap" as you'll soon see below.
What Is Exitus Elite?   |   How Does Exitus Elite Work?   |   The Legal Trap   |   Is Exitus Elite a Scam?   |   A Better Alternative
What Is Exitus Elite?
At a glance, upon coming across Exitus Elite you might feel like you've discovered the road to financial freedom as the website gives off the idea that it's going to provide you with a super-easy way to make lots of good money online, even if you have absolutely no experience.
You're told that by joining Exitus Elite you'll become part of the "new era of online income generation" and that you'll begin getting paid literally the same day you get started. According to them, the whole thing has been built with your success in mind.
And as shown below in the screenshot taken from their website they even claim that you can make $1,000 "almost instantly":

But is it really true – can you really make money so easily? And if you can then where is the money coming from?
And moreover, if you can really earn so much money so easily with Exitus Elite & do it from your home then why are still people working at jobs they dislike for less money? Why isn't everybody doing this?
Well, the answer to those questions is because Exitus Elite is NOT what it seems.
Yes, the opportunity has been made to seem really good but that's just done to entice you into spending money on it because the truth is that the whole thing is just a cash gifting scheme in which the members all make direct member-to-member payments.
You know, the kind of thing that looks like this: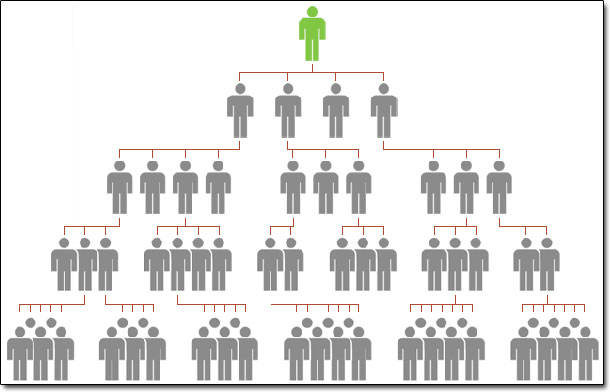 And Exitus Elite isn't the first cash-gifting scheme I've exposed, I've actually exposed several in the past such as Easy 1 Up, Press 1 Cash & Share The Number… They all put a slightly different spin on things but underneath they all work in exactly the same way.
I mean yes, it is technically possible to make some money from them but if you keep on reading below I'll explain in more detail how it all works & why most people just end up losing money rather than actually earning it…
I'll also explain about the hidden legal trick that could see you getting sued if you become a member…
How Does Exitus Elite Work?
The people behind Exitus Elite have quite clearly put in a lot of effort to make their opportunity seem legitimate however upon taking a closer look it's quite clear that the whole thing is just focused on recruiting & getting others to invest so that you can earn at their expense.
You see in short here's how it works…
You invest in a package (packages range from $140 to $1,299)
You promote Exitus Elite to others & get them to invest just like you did
You earn commissions if they purchase a package
However, there's a bit of trickery going on because you actually only get to earn commissions on the packages you have personally purchased.
So as an example let's say that you only purchased in at the $140 level & then you recruited somebody who invested the $1,299 – you would only earn commissions on the lower level & the rest of the money would be passed up to somebody else instead.
And there's also the fact that you have to literally connect up your own payment method & have people pay you directly. So as an example you might have to enter your PayPal or banking information, then new members you recruit have to send you money directly rather than Exitus Elite managing it & paying out commissions.
The reason they force you to do this is because payment processors like PayPal etc don't deal with cash-gifting schemes (because they're illegal) so in order for the owners of Exitus Elite to prevent their accounts shutting down, they make you do it directly instead.
You know what this means though, right? It means that if you start getting payments then your accounts will end up getting terminated too… So by becoming part of Exitus Elite, you could end up losing your PayPal accounts etc. This happens a lot to members of cash-gifting schemes.
And even though they claim it's all "done for you", it's not really…
Like I mentioned above in order to actually make money with it you will be required to promote it to others & get them to purchase into it so that you can earn at their expense when they invest… This will be very difficult to do unless you're already an expert marketer.
And also I'd really hope that you wouldn't want to be getting people to invest in something just so that you could earn at their expense even though you know that they likely won't end up making anything back.
You'd be much better off just joining a legitimate program like Commission Academy instead & learning how to build a proper business online – a business that doesn't involve deceiving or taking advantage of people.
You Might Also Like:
Plus There's Also a Shady "Legal Trap"…
If you buy into Exitus Elite and decide it's not for you, guess what happens?
Well according to their refund policy they claim that they'll sue you… Yup, you heard that right!
That has to be the craziest refund policy I have ever heard in my entire existence. I couldn't believe my eyes when I first read it but as shown below they claim that if you decide to get your money back, they'll take you to court:

A chargeback is your statutory right – if you feel like you've been sold something that didn't live up to its expectations & the provider fails to provide you with a refund then you are entitled to make a chargeback… Yet Exitus Elite claim they will take you to court for it.
I would NEVER get involved with a company that makes such threats regardless of how great they may appear on the surface & that brings me nicely onto…
Is Exitus Elite a Scam?
Well yes, you can "technically" make money through Exitus Elite by investing & promoting the site to others & getting them to invest just like you did… However it's quite clear that there's no real product, the whole thing is focused around recruiting.
And the biggest problem is that not only is this type of thing illegal, but it's also very difficult to actually recruit people into these types of things which means most people just end up investing & then never earning anything back.
So even though you can "technically" make money from it I will still say that in my opinion, I do believe it is a scam because it is built around trickery & the majority of people who join will fail to make money.
I think that instead of joining a gimmicky system like Exitus Elite you should just stick with a legitimate & proven method such as affiliate marketing. That way you don't can earn money honestly without tricking people into joining a program that'll likely just see them losing money.
Or alternatively, you can check out one of these other great ways to make good money online.
But whatever you decide to do I just sincerely hope that my review of Exitus Elite here has given you a good insight into how it all actually works & hopefully you can see why it might not be so great as it initially seems. If you still happen to have any further questions or comments though then, of course, don't hesitate to leave them below. 🙂
A Better Alternative
The sad truth is that unfortunately most of the programs promising to help you make money online are scams. I can say that confidently after exposing over 500+ of them here on this blog.
But the good news is that even though most of them are indeed scams, there are actually some very good programs in amongst them - some programs that can truly help you to earn money.
And out of all of the legit programs I've seen, the one I would recommend the most to anybody looking to get started online is Commission Academy. In my own opinion, that's the best place to start.
At Commission Academy, you'll be provided with everything you need (including the training & tools) to begin earning real money by promoting products or services for companies like Amazon online.
The best part is that there's literally no limit on the amount you can earn with it & the process is pretty simple which means that it's absolutely perfect for people that don't have much experience.
Some wealthy affiliates even earn as much as 5-figures per month... Or more!


I mean don't get me wrong, that kind of money won't just fall into your lap without doing any work... But the harder you're willing to work at it, the more you stand to earn with it.
So if you're looking to get started but don't know which route you should go down or which program you should join (and don't want to waste money on bogus things that don't actually work), then I'd highly recommend checking out Commission Academy first. You can learn more about it here.