The Instant Payment Method system is a brand new money-making opportunity that has just recently been launched by Mack Mills & it promises to provide you with an easy way to get $250 commissions deposited into your bank account "over and over again"…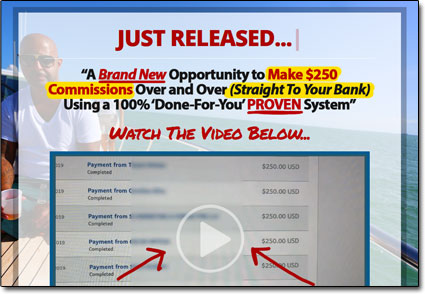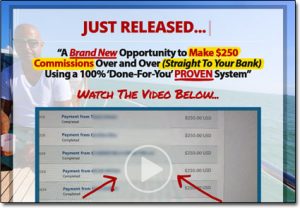 You're basically led to believe that you'll be getting access to a 100% done-for-you proven system & on some of the sales pages Mack even claims HE will do the work for you… But what's the catch? It simply sounds WAY too good to be true… So is it actually legit, or is the Instant Payment Method a scam that you should just avoid?
Well the good news is that you've landed in exactly the right place to find out as I myself have personally taken a closer look into the whole thing to see if you can really make $250 commissions like you're promised & in this honest review I'll be uncovering the TRUTH (including why you probably won't want to sign up)…
What Is Instant Payment Method?   |   How Does Instant Payment Method Work?   |   Can You Make Money With It?   |   Is Instant Payment Method a Scam?   |   A Better Alternative
What Is Instant Payment Method?
In short the Instant Payment Method system portrays itself as some sort of entirely automated system that can just generate you tons of money all on complete auto-pilot, but sadly that's not quite the truth…
Basically the Instant Payment Method system is actually just a sales funnel that's been created by Mack Mills (a guy who's well known for creating sales funnels for high-ticket network marketing companies like Digital Altitude).
You see at the back-end of the Instant Payment Method system there is actually a completely separate program named The Fearless Momma, which I've previously reviewed here on this blog & chose NOT to recommend.
The reason I didn't recommend it is because firstly it's VERY expensive, and secondly I believed the sole focus was around joining, paying money & then simply recruiting others to do the same – kind of like a pyramid scheme.
And the new Instant Payment Method website is basically a "front" for the scheme, so instead of promoting The Fearless Momma directly people can now choose to pay Mack & promote it via his Instant Payment Method instead (in the hope of achieving more sales by using his video).
So basically the process looks like this – you visit the Instant Payment Method website, get sold into The Fearless Momma, and then find out that the way you make money is by promoting the same thing onto other people & earning at their expense…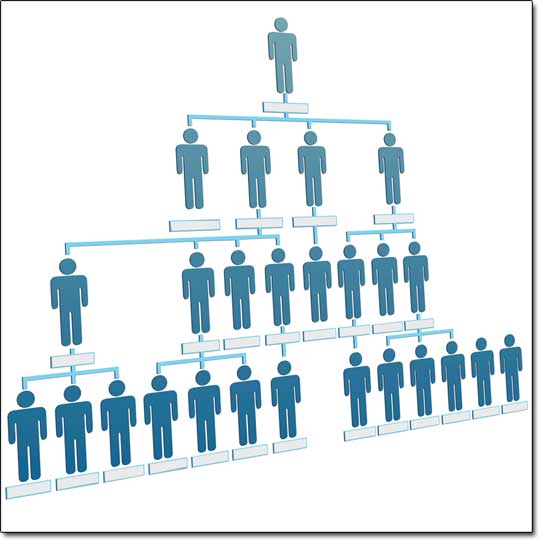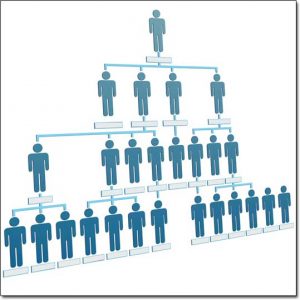 But if you want to promote it via the new Instant Payment Method system you'll have to pay an additional $97 per year to do so…
And frankly there's no need to pay any of that money to get involved with what is in my opinion a borderline scam when you can just get started at a legitimate place like Wealthy Affiliate without paying anything upfront at all.
Oh, and as you can also probably guess there's nothing really "done-for-you" inside of the Instant Payment Method system or The Fearless Momma other than the sales pages themselves… Therefore if you sign up you can't just expect to make money without doing anything like you're led to believe as you'll still be required to actively (and heavily) recruit people to stand ANY chance of making money.

But as you'll soon see when I explain the finer details of how it all works below, the likelihood is that you won't make money unless you're already a marketing expert (and if you are, you'd probably already know to avoid things like the Instant Payment Method).
How Does Instant Payment Method Work?
So in order to properly understand how the Instant Payment Method works you firstly need to understand how The Fearless Momma scam works as that's the program at the core of it, so let me start by explaining about that…
Basically The Fearless Momma is a money-making opportunity that has been setup by a lady named Tammy Montgomery & it promises to provide people with an easy, automated way to "pocket $250 commissions" in just 3 easy steps…

However in short the system is nowhere near as easy as it's made out to be & it is essentially all focused around recruiting… So it's basically a case of you buy into it, spend money on it, then make money by getting others to do the same.
And because of that it's actually borderline illegal, but Tammy has attempted to make it seem legit by putting some "products" in place…
However this generally doesn't fool the authorities like the FTC because there were some other big companies like MOBE & Digital Altitude which did the exact same thing, yet the FTC still seen right through it & shut them down.
So in my opinion it won't be too long before The Fearless Momma program gets shut down too, if it keeps on going as it is…
But even if it doesn't get shut down, as far as I'm concerned it's still not a good idea to join it because the truth is that VERY few of the people who join it actually end up making any money. Most just go on to lose money instead, whilst those at the top (like Mack & Tammy) reap the rewards at their expense.
And as I also mentioned previously in this review you can get started for free at places like Wealthy Affiliate, so no need to risk large sums of cash on over-hyped & risky websites like The Fearless Momma or the Instant Payment Method.
Where Does The Instant Payment Method Come In?
The Instant Payment Method is entirely separate from The Fearless Momma program, but it has been designed by a guy named Mack Mills to provide people who have joined The Fearless Momma to try & get more sales.
Mack is an expert at creating sales funnels that convert visitors into buyers & so he's created the Instant Payment Method website which contains a really hyped-up video & bold claims designed to make people click & then buy The Fearless Momma.
He's basically giving people the opportunity to use his Instant Payment Method sales funnel for a cost of $97 per year, and if people pay it they can then add their Fearless Momma affiliate link to it & promote the Instant Payment Method sales page instead of the one created by Tammy Montgomery (the lady behind The Fearless Momma).
The hope of course is that they'll be able to make more sales by using Mack's funnel instead…
But the problem here is that the original sales was over-hyped as it was, which is why I ended up calling the whole thing a scam (because it was so darn misleading) but this new Instant Payment Method sales funnel is a whole different ballgame altogether… It basically promises you automated cash flow which just absolutely isn't true.
You Might Also Like:
But Can You Make Any Money With It?
The answer is yes, technically you can actually make money with it – but the likelihood is that you won't unless you're already an online marketing expert… And if you were then I'd hope you'd know better than to consider getting involved with a scheme like this.
You see the whole thing is about recruiting – so if you don't know how to effectively promote the system online then you won't really stand a chance at earning anything since you need to get others to buy it to actually make commissions.
And whilst the system claims that you get "training" on how to do this, the training isn't very in-depth & the system also doesn't provide you with any of the tools that you need to truly be able to see success.
Whereas at other legitimate places like Wealthy Affiliate, not only do you get vast amounts of training but you also get free access to all of the tools that you actually need to get started in creating a profitable business.
So whilst you can technically make money with the Instant Payment Method opportunity, you probably won't – and not only that but the way you will be making money is by suckering others in & getting them to spend money on something that probably isn't going to actually earn them anything back.
I really hope you wouldn't want to do that… Which brings me onto…
Is Instant Payment Method a Scam?
Well the answer to this is a bit of a yes & no, because whilst the Instant Payment Method itself isn't a scam (since it's actually just a sales funnel promoting something else), in my opinion I believe the program it is promoting – The Fearless Momma – IS a scam.
The reason I say that is because it's quite clear to me the whole thing is built around getting people to invest & then recruit others, kind of like a pyramid scheme & it seems there isn't really too much of a great emphasis on any of the actual so-called "products".
Plus if you happen to buy into The Fearless Momma the likelihood is that you will LOSE money, not make it – yet all of the sales pages make it seem like it will be so easy to see profits, which simply isn't true.
So with all of those things in mind it's safe to say that I won't be recommending the Instant Payment Method system to you because I don't believe that it's anything that will truly help you to find success online. If you really want to find success I suggest you just stick with a legitimate & proven platform like Wealthy Affiliate instead, which has been around for many years.
Or alternatively check out my top picks page here for other ideas as well.
But whatever you decide to do I just hope that my honest review of the Instant Payment Method here has given you a good insight into how it really works & I also hope it has helped you to save some of your hard earned cash.
If you do still happen to have any further questions or comments about it then of course don't hesitate to leave them below & as always I'll do my best to respond back to you as quickly as I can.
A Better Alternative
The sad truth is that unfortunately most of the programs promising to help you make money online are scams. I can say that confidently after exposing over 500+ of them here on this blog.
But the good news is that even though most of them are indeed scams, there are actually some very good programs in amongst them - some programs that can truly help you to earn money.
And out of all of the legit programs I've seen, the one I would recommend the most to anybody looking to get started online is Commission Academy. In my own opinion, that's the best place to start.
At Commission Academy, you'll be provided with everything you need (including the training & tools) to begin earning real money by promoting products or services for companies like Amazon online.
The best part is that there's literally no limit on the amount you can earn with it & the process is pretty simple which means that it's absolutely perfect for people that don't have much experience.
Some wealthy affiliates even earn as much as 5-figures per month... Or more!

I mean don't get me wrong, that kind of money won't just fall into your lap without doing any work... But the harder you're willing to work at it, the more you stand to earn with it.
So if you're looking to get started but don't know which route you should go down or which program you should join (and don't want to waste money on bogus things that don't actually work), then I'd highly recommend checking out Commission Academy first. You can learn more about it here.