Looking for a review of Multiple Streams Machine? You've come to the right place… It's a newly launched program that makes some extremely bold claims & in this post I'll be taking a closer look into them to see if they actually hold true.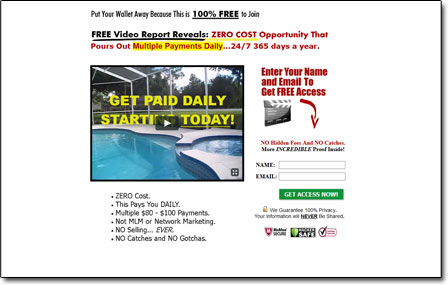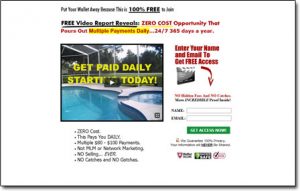 Is it really 100% free? Will it really pay you daily? Is there really no catches?
And of course, most importantly, is it actually worth your time?
All of those questions & more will be getting answered in this review. I'll be explaining exactly how it works, what you need to do & how you (are supposed) to make money from it.
In case you're short of time though I'll tell you here that whilst there is "some" substance to it, it's not going to see you earning money anywhere near as easily as it claims. In fact, you could just end up losing money & I personally believe there are better alternatives.
Keep reading for the full details & you'll see why I came to that conclusion…
What Is Multiple Streams Machine?   |   How Does It Work?   |   What Are The Multiple Streams?   |   The Problems   |   Is Multiple Streams Machine a Scam?   |   A Better Alternative
What Exactly Is Multiple Streams Machine?
Created by a man named Martin Wilson, Multiple Streams Machine portrays itself as being some kind of "automated earning machine" as the site's promotional page describes it as a "zero cost opportunity that pours out multiple payments daily, 24/7, 365 days a year".
Here's the screenshot of that description taken directly from the Multiple Streams Machine website:

That may lead you towards believing that you can just sign up & earn, without actually having to do anything.
The problem though is that's absolutely not how it works.
So just to clear a few things up right from the off…
It's NOT 100% free
It DOES require selling
There ARE catches
You see in short the Multiple Streams Machine isn't really anything special. It's just a platform that's built around referral marketing, meaning that if you want to stand any chance of making money with it then you'll need to know how to refer others.
And when I say you need to know how to refer others, I'm talking about referring hundreds of people per day (not just sharing the link on social media)… Because unless you're referring that amount of people the earnings you'll be getting from it will likely be minuscule.
Plus there are a couple of other big problems:
Some of the things it tells you to sign up to are get-rich-quick scams
The way it works means it borderlines being a pyramid scheme
You'll find out more about that as I explain exactly how it all works in finer detail below…
How Does Multiple Streams Machine Work?
First thing's first, in order to help you understand how the Multiple Streams Machine program works I want to quickly give you a rundown of how something called affiliate marketing works, which is what the program is based around.
Affiliate marketing basically involves you promoting third-party products or services in return for commissions. It's pretty simple and in general, it's a legitimate way to make money (providing you're promoting legitimate stuff).
So as an example you could become an affiliate of Amazon – which is free to do, and then you could promote products from their website.
You simply get a unique link to the products which is tracked back to you, so if somebody clicks through your link & then purchases something – you get paid.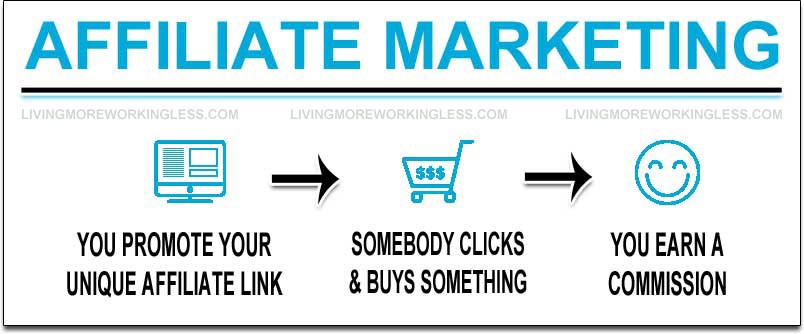 As I say it's a legitimate & pretty good way to earn money online. It's actually the same way that I personally make most of my own money online… However, one thing you must understand is that it takes real work.
Yes, you can make good money with affiliate marketing, but you can't expect to make lots of money for little work. It's not a "magical" way of making money.
And this is where the Multiple Streams Machine comes in because essentially it's supposed to be a "shortcut" for making lots of money with affiliate marketing… But you probably know that shortcuts rarely end well.
When people try to take a shortcut they typically find that it doesn't take them where they think it will & they have to go all the way back & go the long way around instead – which pretty much describes the process you'll go through if you sign up to Multiple Streams Machine.
You see Martin Wilson, the founder of Multiple Streams Machine has basically come up with the idea of connecting multiple affiliate programs inside of one "umbrella program" so that you only have to promote 1 link.
This means that in order to get started with Multiple Streams Machine you'll have to follow these steps:
Sign up to Multiple Streams Machine
Sign up to the 5 programs inside
Connect your affiliate links for the 5 programs
Refer others to Multiple Streams Machine
Get them to complete the same process
If the people that you refer do indeed sign up to MSM & then sign up to the 5 programs then you'll stand to earn commissions as a result… Only it'll be harder than it seems because the programs are not all free.
Worse, some of them are get-rich-quick scams.
So What Are The Programs Inside Multiple Streams Machine?
The programs are as follows:
If you click on the hyperlinked programs above you'll be taken to my full in-depth reviews of them, but I'll explain a brief bit about each below so that you can get a general idea of how they work.
Level Rewards
This is a website that is based around completing offers & referring others. When you complete offers, you earn points & after reaching a certain number of points you move to the "next level" inside of Level Rewards.
Then, when you refer others and they move to the "next level", you get $5 for every level they move up – providing you are at least one level ahead of them. If they level up past you, you don't earn anything for that level & the future ones (unless you level up & pass them).
Either way completing offers alone won't earn you money – you have to refer people if you want to stand any chance of earning. The good news though is that Level Rewards is completely free to join.
Prosperity Marketing System
Remember when Martin said that the Multiple Streams Machine program was 100% fee? Well, it doesn't take long to find out that's not true as the Prosperity Marketing System does come with a 7-day free trial, but then costs a minimum of $12+ per month.
This "system" claims to provide marketing tools, but in my opinion, it looks to have a primary focus around recruiting… So you buy in, then simply recruit others… The tools just seem to be an attempt to disguise the scheme.
Global Domains International
This is a web-hosting company, and it's one with an affiliate program… However, it's one of the only web hosting companies I've come across that requires you to purchase hosting in order to be able to promote them.
The cheapest plan is around $10 per month, and the commissions pay out around $1 per referral which is pretty low for the hosting industry, especially when other hosts like Bluehost are paying out $75+ per referral.
I mean yes, the company appears to be legit, but I feel like the only reason they've chosen this company is because of the fact that you have to purchase it in order to promote it (to encourage purchases)…
Otherwise, why else would anybody joining Multiple Streams Machine purchase the hosting? They say on their promo page that you don't need a website so it doesn't make sense.
Lead Lightning
In short, Lead Lightning is just a recruitment scheme. You sign up (for between $7 & $850) then you promote it to others… That's the ONLY way you can make money with it & you can only earn from the levels you've personally purchased.
Sign up for $7 then refer a member that pays $850 & guess what happens? You only earn at the $7 level & instead your commission gets passed up to somebody else that's qualified at that level above you.
Anything that associates with this program is questionable, to say the least.
NetSpend
This is basically just a prepaid card, with a referral program… However, this is yet another company that requires you to use their services before you can actually sign up as an affiliate (which is always a red-flag).
So to become an affiliate you need to go through NetSpend's lengthy application process, get a card, then top it up with at least $40.
From there if you refer others you'll get $20 when they complete the full process & deposit $40. Be aware though the fees on the NetSpend card seem a lot higher than most other cards but other than that it appears to be legit.
You Might Also Like:
The Problems With Multiple Streams Machine
Okay, so the first thing I'll say is that I've certainly seen a lot worse programs than Multiple Stream Machine. It may not be the best program in the world, but at least it's "possible" to earn something with it.
Sadly though the likelihood is that you won't do that, you'll probably just end up finding yourself spending money instead of earning it. The reason for that is because there are in my opinion some major problems which I'll outline below:
Questionable Programs
There's no doubt about it, the programs that you're told to sign up to via Multiple Streams Machine are questionable, to say the least. Sure, some appear more legit than others, but the fact that they require you to purchase/use their services before being able to promote them is a pretty big red flag.
Costly Programs
In order to unlock the entire commission potential from Multiple Streams Machine, you'll need to spend a whopping grand total of $890 + at least $22 per month in recurring subscriptions.
Primary Focus on Recruiting
Let's say a company sells cuddly toys… If I buy a cuddly toy because I want one, then refer others because I liked it – that's fine… However, if I want to promote it purely to earn money, and I have to buy it purely to earn money – that's a problem.
That's when something comes close to being defined as a Ponzi scheme or pyramid scheme, which are both illegal.

And I think it's safe to say that the Multiple Streams Machine has a sole focus around recruiting. Nobody is signing up because they want the programs that they have to purchase, they're only purchasing them because they have to in order to make money… Not good.
Is Multiple Streams Machine a Scam? My Verdict
I can see what Martin Wilson has tried to do by creating the Multiple Streams Machine, and it could have potentially been a good program… However, in the way that he's gone about it, in my opinion, it's simply a get-rich-quick scam.
My reasoning for making that claim is because the program promises to offer you "multiple payments daily" & it leads you towards believing that you'll begin receiving an automated income, which isn't true.
So even though you could possibly make money from it (if you know how to refer people), I still won't be recommending it.
Most people who join Multiple Streams Machine will just lose money, that's the truth of the matter. Only the experts that already know about online marketing will be able to find success with it & even then they won't be promoting a viable product so their income could disappear at any moment.
My advice? Go about affiliate marketing the right way.
Rather than looking into gimmicky systems like the Multiple Streams Machine, just learn how to promote things properly. It's actually not all that difficult providing you're willing to learn – and a great place to get started learning is Commission Academy.
Commission Academy is one of my top recommended programs for anybody looking to get started with affiliate marketing as not only does it provide the training, but it also provides all of the tools you need too… All under one roof.
But aside from affiliate marketing, I'll also point out there are several other ways you can earn online.
Whatever you decide to do though I just sincerely hope that my review of Multiple Streams Machine here has given you a good insight into how it really works & hopefully it's helped you figure out if you really want to join or not.
Feel free to leave any questions or comments below. 🙂
A Better Alternative
The sad truth is that unfortunately most of the programs promising to help you make money online are scams. I can say that confidently after exposing over 500+ of them here on this blog.
But the good news is that even though most of them are indeed scams, there are actually some very good programs in amongst them - some programs that can truly help you to earn money.
And out of all of the legit programs I've seen, the one I would recommend the most to anybody looking to get started online is Commission Academy. In my own opinion, that's the best place to start.
At Commission Academy, you'll be provided with everything you need (including the training & tools) to begin earning real money by promoting products or services for companies like Amazon online.
The best part is that there's literally no limit on the amount you can earn with it & the process is pretty simple which means that it's absolutely perfect for people that don't have much experience.
Some wealthy affiliates even earn as much as 5-figures per month... Or more!

I mean don't get me wrong, that kind of money won't just fall into your lap without doing any work... But the harder you're willing to work at it, the more you stand to earn with it.
So if you're looking to get started but don't know which route you should go down or which program you should join (and don't want to waste money on bogus things that don't actually work), then I'd highly recommend checking out Commission Academy first. You can learn more about it here.