Welcome to my review of the My Online Franchise system. In case you don't already know this is a system that claims it can help you earn thousands of dollars per day online through a "done-for-you" business model & it even claims that it will pay you $500 just for watching a free video.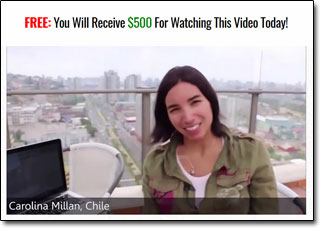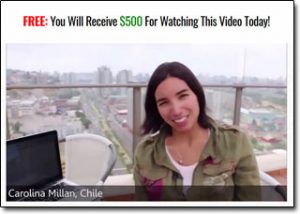 However, as I think you'll agree those are some extremely bold claims & as a result, there's been a lot of mixed reviews about this system with some people coming out & calling it a flat-out scam.
Thankfully, if you've been looking into it you've landed in the right place because I've decided to personally take a closer look at it to find out the truth once & for all which I'll be sharing here in this review.
What Is My Online Franchise?   |   What Is MOBE?   |   Is My Online Franchise a Scam?   |   A Better Alternative
What Is My Online Franchise?
The video promoting the My Online Franchise system doesn't really give a great deal away as to what the systems all about so the chances are that like many others it's left you wondering how it's all supposed to work…
Well basically after taking a closer look I was able to figure out that the My Online Franchise system isn't actually a system at all – it's just a sales funnel that's been designed to get you to buy into a business opportunity named the 21 Step Millionaire Coach (aka MOBE).
And that is something I had actually suspected right from initially landing on the My Online Franchise website because the promise of receiving $500 just for watching a video is a claim that's generally linked to MOBE. I've seen the exact same claim made on several other systems such as My Online Business, $500 Cash Club & the Instant Success System – all of which surprise surprise are also linked to MOBE.
Does that alone make it a scam? Well, not necessarily – but it's worth pointing out that the majority of the other similar systems I've reviewed which promoted MOBE I chose not to recommend because they employed various underhand tactics & essentially "tricked" people into buying MOBE by telling them lies.
And I'll admit that the My Online Franchise system could potentially be following the same path as I can tell you right from the start that sadly the promise of being paid $500 for watching the video is fake (more on that further down).
So, What Exactly Is MOBE?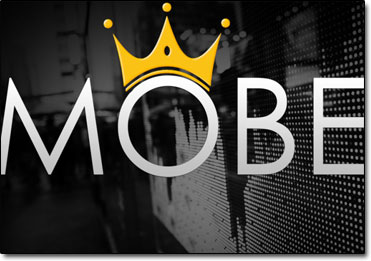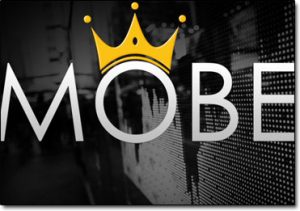 Since the real product here is MOBE (also known as the 21 Step Millionaire Coach) the likelihood is you'll probably want to know a bit about that & whether or not that in itself is actually legitimate.
Firstly let me point out that I've done a full review of MOBE here but I will run through it quickly on this page & give you a summary to save you having to click away & read the full review, but just know that you can do that if you want to.
Basically, MOBE is a company that sells various products which teach people how to make money online, and alongside that, it gives people the opportunity to resell these products onto other people and earn commissions in return.
As a result, the majority of the people that buy into MOBE then end up going on to promote MOBE's products because after finishing the training it seems like the easy option & all throughout the training MOBE make it seem like you can make a lot of money by promoting their products.
I'm not going to lie – you can potentially make a lot of money promoting MOBE's products & several people have made millions but there is 1 very big downfall. That is the fact that the products are very expensive (up to $50k) and in order to earn commissions on them, you must first personally purchase them yourself.
This means that 1, the program requires a lot of investment & that 2, the program involves a lot of risks because there is no guarantee that you will make money.
Well, let me correct myself on that point – technically there is a guarantee, but to date out of the hundreds of thousands of people who have joined MOBE I have not been made aware of 1 person who has successfully been paid out through the make-money guarantee (otherwise known as the $500 guarantee).
And on that note here's a comment somebody actually left on my blog just a few days ago about that exact guarantee I just mentioned:

Basically, they claim that if you sign up, follow the steps & don't make money they will refund you & give you $500 on top (hence the $500 you are promised by the My Online Franchise system) but as far as I'm concerned this doesn't hold true – they always seem to find some sort of get-out clause, for example, they will tell you that you didn't properly follow the steps or that you didn't try hard enough etc…
The bottom line is that to get the most out of the MOBE program you will need to personally purchase all of the products which could you set you back over $50k, and unless you purchase all the products you won't be eligible to earn all the commissions so the opportunity will be pretty pointless.
Basically, unless you have $50k to throw away then MOBE probably isn't the program for you.
You Might Also Like:
Is My Online Franchise a Scam?
Whilst MOBE in itself isn't technically a scam, I feel that the My Online Franchise is a scam because it sells you into MOBE onto a lot of lies – it basically makes out as if MOBE is an easy, automated way to make a lot of money online which it totally isn't.
Yes you can make money with MOBE but it will not come easily, you will still be required to put in a lot of hours training yourself & then a lot of hard work to get your business off the ground. They do give you a few things to help you get started but ultimately it's not something that's going to start making you money without you doing anything as the My Online Franchise website leads you into believing.
The other thing My Online Franchise lies about is the $500 guarantee – you're led to believe that you can make $500 just by watching the video but clearly, this is just another lie because at the end of the video you're told that there isn't really any $500 and that the $500 they mentioned is just a guarantee supposedly offered by MOBE in case you don't happen to make money (which I've never seen MOBE honour).
So basically it's lies, lies & more lies from this program & that's why I've decided to come out & call it a scam, even though the opportunity it's selling you into is technically legitimate (but very expensive).
Therefore overall as you can probably guess I will be giving the My Online Franchise system a thumbs down & I certainly won't be recommending it to you because I feel like it's very deceiving & that if you hand over your cash you'll only find yourself disappointed at what you receive.
A Better Alternative
The sad truth is that unfortunately most of the programs promising to help you make money online are scams. I can say that confidently after exposing over 500+ of them here on this blog.
But the good news is that even though most of them are indeed scams, there are actually some very good programs in amongst them - some programs that can truly help you to earn money.
And out of all of the legit programs I've seen, the one I would recommend the most to anybody looking to get started online is Commission Academy. In my own opinion, that's the best place to start.
At Commission Academy, you'll be provided with everything you need (including the training & tools) to begin earning real money by promoting products or services for companies like Amazon online.
The best part is that there's literally no limit on the amount you can earn with it & the process is pretty simple which means that it's absolutely perfect for people that don't have much experience.
Some wealthy affiliates even earn as much as 5-figures per month... Or more!

I mean don't get me wrong, that kind of money won't just fall into your lap without doing any work... But the harder you're willing to work at it, the more you stand to earn with it.
So if you're looking to get started but don't know which route you should go down or which program you should join (and don't want to waste money on bogus things that don't actually work), then I'd highly recommend checking out Commission Academy first. You can learn more about it here.