Jamie Lewis has just launched a brand new money making system which goes by the name of Profit Injector & he promises that it will provide you with access to his personal secret for generating easy wealth online through a method he refers to as video arbitrage…
You're led to believe that you'll be somehow leveraging free video ads on YouTube to earn affiliate commissions & that as a result you won't need to spend anything outright to see a profit… But is it really legit or is Profit Injector just another scam?
Thankfully you've landed in the right place to find out as I've personally taken some time out to dig deeper into exactly how this new system works & in this honest review I'll be uncovering everything you need to know along with details on whether or not you can really make any money with it like Jamie claims. 🙂
What Exactly Is The Profit Injector System?
The Profit Injector system is a brand new system that states it's going to enable you to generate "gigantic YouTube profits without ever uploading a video" & it makes it seem like you'll be able to easily get a slice of YouTube's 1.2 billion dollar pie.

Jamie Lewis the creator of the whole thing is seen in the video promoting the system & he really hypes the whole thing up. He almost makes out that everything's pretty much been done for you & that you'll simply be able to just sign up & start making money by using the tools that he's created…
Sadly though in reality that's not going to be the case.
You see whilst the internet is certainly very powerful & does indeed provide people with many ways to make extra money, it's not magical & there will never be any method that you'll see you earning so much cash so easily or quickly…
It doesn't matter what a system/program says or promises, it simply hands down ain't ever gonna happen… And I can say that with solid confidence after reviewing over 1,000 systems/programs that make similar claims.
If you want to make good money online then you must be prepared to put in some work to make it happen & you must also be willing to initially work with no expectation of any income for quite some time…
The good news though for those of you that are serious about making good money online is that there are legitimate & free programs out there like Wealthy Affiliate which show you how to properly get started.
But anyway, despite the extremely bold claims made by Jamie's Profit Injector system – can members of it make ANY money at all? Or is literally just a total flat-out get-rich-quick scam that's been designed solely to take your money?
Let's take a look…
How Does The Profit Injector System Work?
I've actually seen Jamie Lewis (the creator of the Profit Injector system) kicking around online several times prior to seeing him in the video for his latest Profit Injector system & there's one thing I've noticed he's very good at, which is creating hyped-up & engaging sales videos…
The last systems I seen created by him were called Income League & CryptoProphecy.
Unlike most of the other guys out there who are just flat-out scammers though the good thing I can say about Jamie is that he does actually put some pretty solid substance into the programs he creates.
So rather than being those "buy into this to find out how to make money" type systems where you end up getting nothing at all, the good-ish news is that if you do buy into one of Jamie's programs you can likely expect to at least get some fairly decent training on the other side.
I mean admittedly you're going to be very unlikely to hit the extremely high numbers he advertises on his sales pages (which yes, is pretty misleading)… But you may not be entirely disappointed all the same.
However I have to say whilst the method behind the Profit Injector system is fairly interesting as you'll soon see in a moment, sadly I still won't be recommending it because I noticed quite a few major flaws.
The Profit Injector Free Video Ads Method Explained
Basically the whole concept the Profit Injector system is built around is getting free traffic (visitors) from YouTube & then sending them through to an affiliate offer where you'll stand to earn commissions on any sales you generate.
Now if you don't know what affiliate marketing is, essentially it's where you promote links to 3rd party products online & get paid commissions if any of the people who click through your links end up making a purchase.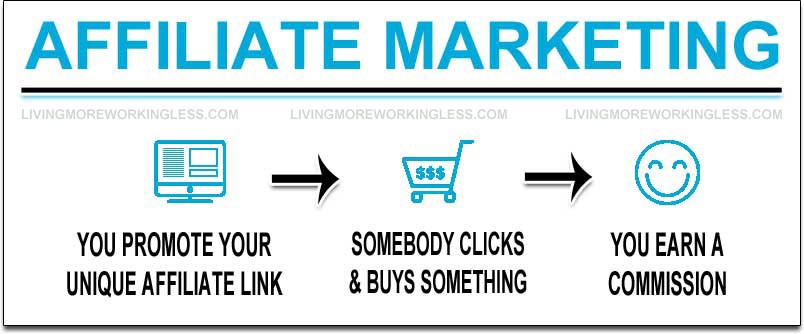 It's a pretty darn good way to make money online & it's the same way I personally make most of my own income online which you can read about here.
However without visitors clicking on your links you won't make any money at all with affiliate marketing, so the key to finding success with it is knowing the best methods to get people to click your links.
In my opinion Wealthy Affiliate is the best place to learn how to do this, but Jamie claims that his Profit Injector system is going to give you access to a secret for getting thousands of visitors from free YouTube video ads.
Sadly though whilst his method sounds good in theory I can tell you as an expert that it likely won't work too well in practice.
So what's his method for getting free video ads?
Well basically inside of the Profit Injector system Jamie gives you access to a tool he's created which is actually pretty neat & in short the tool scans YouTube for videos that have a fairly decent amount of views but no monetization in terms of affiliate links.
The idea from there is that you'll then be able to reach out to the owners of the videos and ask them to put your affiliate link into their video description box so that you can earn commissions from the people that are viewing the videos.
On top of that inside of the program you also get training on creating your own YouTube account, uploading content & getting it ranked too… So technically whilst it mentions "never uploading a video", it is actually somewhat geared towards uploading videos.
But There's Some Major Flaws With That Method…
Firstly whilst Jamie's tool sure makes it easier to find videos that have views & no monetization, it doesn't make anything easier when it comes to actually reaching out to video owners & getting your link inserted into their description box… This remains a tedious & time consuming process.
Secondly, the reality is that not many video owners are going to accept your affiliate link & put it into their description – at least not without some monetary gain like a payment upfront or a percentage of your earnings.
And thirdly if you approach these video owners & tell them of your intentions (putting an affiliate link in the description to make money) then there is nothing stopping them from just cutting you out and doing it themselves… This unfortunately is the most likely outcome.
So whilst the method sounds good in theory – just being able to "tap into YouTube traffic" and make money, as you can see in reality it isn't really going to play out that well & it'll take a LOT of work to find so much as one single person that'd be willing to add your link to their video… Then even if you manage to get it added there is still no guarantee of achieving any decent income.
Plus on top of all that the other downside is that the program is primarily geared towards showing you how to promote affiliate products from the ClickBank network & the ClickBank network is renowned for hosting low quality products or flat-out scams… Something you likely won't want to find yourself involved in promoting (and something that the video owners likely won't want to be associated with promoting either).
Therefore instead of chasing shortcuts I just recommend you stick with a tried & tested method of making money with affiliate marketing like this one here instead. ?
But anyway that brings me onto…
My Verdict – Is Profit Injector a Scam?
Well the sales page for the Profit Injector system is definitely way over-hyped & that's something I really don't like, but overall I wouldn't go as far as to say the system was a scam because the method that you're provided with could indeed enable you to produce results – it's just that in reality it would likely be much harder to do so than you're led to believe.
Affiliate marketing in itself is legitimate (which is what the whole thing is based around) and the method Jamie teaches of getting visitors from YouTube could work – but due to the amount of effort it would require to see any sort of success at all it's just not something I'm going to be able to recommend.
As far as I'm concerned there are simply much better & much easier places to get started with affiliate marketing like Wealthy Affiliate. Plus at a proven place like WA I believe you are way more likely to achieve success.
And don't forget that aside from affiliate marketing there are also multiple other ways you can earn good money online too.
But ultimately like I say despite it not being a scam as such, I am still not going to be recommending the Profit Injector system because I don't think it will truly help you to see success like it claims. Hopefully though you can see why I've come to that verdict after reading this review.
Anyway if you happen to have any further questions or comments about it that you don't feel I've covered then feel free to leave them below & as always I'll do my best to respond back to you as soon as I can. 🙂